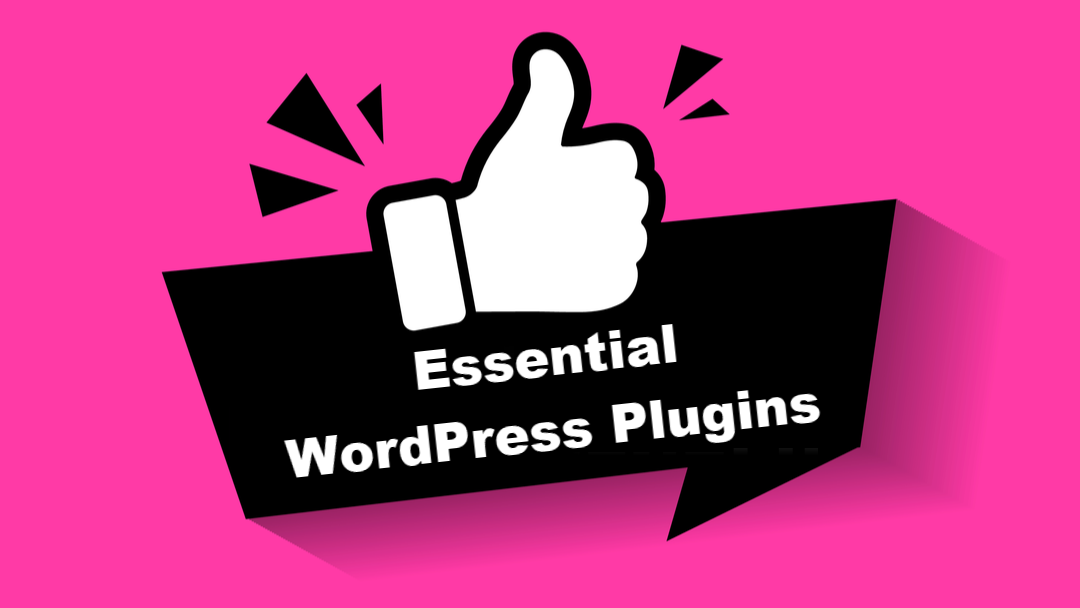 16 WordPress Business Plugins Every Website Must Use

Looking for the best WordPress business plugins?
Starting a business has never been that easy that it is now, thanks to the internet. You don't even need to open brick and mortar store because you can sell your products online. This might tempt you to start your own business. Let's say you fall into that temptation and start a business.
You hire one of the best web design companies and purchase the best dedicated server and hosting to deliver the best experience to users. After launching your website, you did get the response you are looking for. Despite all the efforts, most buyers are purchasing from popular brands.
Soon, you find your business struggling to generate leads. Thankfully, there are many things you can do to fix these issues, especially if you have a WordPress website. All you must do is install some WordPress lead generation plugins and convert those visitors into paying customers.
In this article, you will learn about sixteen WordPress plugins every business should use to generate leads.
---
Top WordPress Business Plugins Below:
Yoast SEO
Want your WordPress website to rank on top of search results? Do you want to rank ahead of your competitors for the most competitive keywords? If the answer to both these questions is yes, then you should definitely check out Yoast SEO plugin. It is one of the best SEO plugins for WordPress. Whether you want to attract more eyeballs to your blogs or want higher engagement, Yoast SEO helps you optimize every blog post for the highest rankings, traffic and engagement.
What's more, it also comes with tons of other useful features such as
Ability to connect your WordPress website with Google Search Console
AMP page integration
Submitting an XML sitemap to Google
Optimize your URLs for better results
Title optimization
Ability to optimize blog posts for main keywords, related keywords, key phrases, and synonyms
See a preview of your page on Google and other social media sites
Enhances the readability of your content
---
AMP Plugin
Accelerate Mobile Pages is basically a web component framework created by Google to deliver exceptional web experiences on mobile devices. It shows the bare minimum version of your web page so it can render quickly on mobile devices. Sadly, WordPress doesn't support AMP pages by default so if you want to create AMP pages of your WordPress website, you will have to find a workaround.
AMP plugin helps you do that by automatically generating an AMP page for every page on your website. Not only do AMP pages deliver a better user experience on mobile devices but they can also increase your search rankings as Google and other search engines are paying a lot of attention to user signals. The recent core web vital update and mobile-first index is a testament to that. In fact, Google has also created a separate index for mobile.
---
Constant Contact
Despite the emergence of social media and instant messaging platforms, email still has its place as a marketing medium. If you want to create an email list and send eye-catching email newsletters to your subscribers then Constant Contact is for you. What really makes the Constant Contact plugin so special is its easy setup process and ability to work together with other lead generation plugins.
Moreover, you can create fully customizable and mobile-optimized forms for any device. It automatically adjusts the design based on the style and theme of your WordPress website. The constant Contact plugin lets you decide what data you want to collect by letting you tinker with the form fields.
---
Seed Prod
One of the biggest advantages of having a WordPress website is customization. You can literally customize every element on your WordPress website. Let's say, you are not happy with the layout of your current WordPress website so you can create a fully customizable page layout by using this plugin. That too without writing a single line of code. This drag and drop page building plugin even saves you from the hassle of hiring a developer to create pages for your website.
Choose from hundreds of pre-built templates or create a fully custom page layout from scratch with Seedprod. What's more, you can even create any type of page whether it is a landing page, thank you page, sales page or 404 pages just by dragging and dropping different design elements.
---
WP-Rocket
Is your WordPress website slow to load? Yes. Do you have the technical knowledge to speed up your WordPress website? No. Don't worry because WP-Rocket is here. This WordPress plugin leverages caching and compression to reduce the page load times of your website without you having to do anything.
It makes things a step further by offering an image optimization service called Imagify, which helps you optimize images on your website for faster page load times. The only drawback of this plugin is that it is a premium tool but if website optimization is your priority, it is worth your money.
---
Sucuri
Security has always been a major issue for WordPress websites. Sucuri is here to change that. It offers a web application firewall to protect your WordPress website from dedicated denial of service attacks, malware, brute force attacks and XSS attacks to name just a few. This plugin alone can protect your website from dozens of attacks every month so you should install it as soon as possible.
---
Uncanny Automator
Ever wished you could harness the power of automation and save a lot of time and money? Uncanny Automator makes your dream come true. This WordPress plugin let you put your WordPress website on autopilot. Additionally, it seamlessly integrates with other platforms and plugins. You can create dozens of different automation recipes with this plugin which includes different triggers and actions. If you have used the IFTT app before, you will feel right at home here as it works the same way.
---
LiveChat
Want to add a live chat feature to your WordPress website? The LiveChat plugin takes the pain out of the process and makes it a breeze. Adding a live chat feature to your website has never been easier than it is now, thanks to the LiveChat WordPress plugin. Users can take advantage of customization options offered by this plugin and offer real-time support to their customers. If you are currently using customer relationship management solutions, email marketing solutions or any other customer support tools, it can integrate and work flawlessly alongside all of them. This allows you to handle customer queries and support more efficiently and satisfy and delight customers.
---
Shared Counts
As a business, you want your customers to share your content and good experiences with others. This would only be possible if you have social sharing buttons on your website. If you want to add appealing social sharing buttons on your website then look no further than the Shared count's plugin.
By adding the share count on your blog, also adds social proof, which can come in handy when attracting and converting new visitors. You can also integrate your social media feeds to your website by using this WordPress plugin so users don't have to leave your website to check your social media feed.
---
OptinMonster
With more than 100 thousand downloads, OptinMonster is one of the most popular lead generation plugins for WordPress. Its drag and drop form builder makes lead form creation a breeze. What makes OptinMonster stand out is its ability to collect leads in multiple ways. From pop-ups, slide-ins, footer, or a form. It also lets you A/B test different versions of lead generation form and comes preloaded with analytics. The ability to show different messages for different campaigns makes it a great choice for personalized communication and lead generation.
---
SumoMe
SumoMe is not as old or popular as OptinMonster but it is quickly catching up. It is not just a lead generation plugin, but an entire suite of tools designed to convert your website visitors into leads. Whether it is a smart bar, scroll box, or welcome mat tool, all do a great job at collecting leads. With the likes of Airbnb, Canva, Complex and others using this plugin, it is a clear indicator of how good this tool really is.
The smart display feature lets you choose the best time to show the pop-up to visitors which increases its lead generation potential. Equipped with exit-intent technology, it tells you why a visitor has abandoned your page so you can fix that specific issue and convert that visitor into a lead. The simple interface lets you easily customize pop-up forms with templates. You can also include a floating bar form, which you can also customize to entice visitors.
---
LeadPages
LeadPages is not just a lead generation plugin, it can do much more than that. Its timed pop-up box and exit intent pop-ups help you convert visitors who stumble upon your website into email subscribers. What makes LeadPages stand out from the rest of WordPress plugins for lead generation is its ability to fully functional landing pages instead of just opt-in forms
Make the sign-up process easier for you visitors with its SMS opt-in codes, one-click triggered forms and one-click sign-up link. Thanks to its mobile-friendly designs, you can generate leads even if a visitor visits your website through a mobile device. Its tracking feature lets you track everything and its drag and drop interface lets you customize everything without coding. Even though it might cost you $25 per month for the basic version but the leads you generate with it make it a worthy investment.
---
Thrive Leads
Don't want to go anywhere to design lead forms? Ever wished for a tool that lets you design lead forms without leaving your WordPress dashboard? If yes, then look no further than Thrive leads. This WordPress plugin offers you the ability to choose from lead generation templates and lets you design lead forms within minutes. Irrespective of which template you choose, you can easily create a form with its intuitive drag and drop interface. Don't like a form template? You can also edit it to suit your business needs. Although the $67 starting price might seem a bit on the higher side to many when you consider it is a one-time payment, it's not a bad deal.
---
Icegram
Do you want to grow your email subscribers? If yes, then Icegram is for you. Its efficient targeting and retargeting make it an effective tool to get your message across in front of the right audience. It is the ability to create a dozen of message types that enable to send the right message to the right people. Actionable insights let you tweak your forms and landing pages for better conversions and they also let you target prospects with geotargeting. The basic version will cost you only $9 per year, which is quite affordable.
---
Hello Bar
Ever wished you have a tool that let you collect emails for every visitor that lands on your website? The good news is that there is a tool and its name is Hello Bar. When a visitor land on your website, they will see a small bar at the top that will persuade them to join your email list or sign up for the trial version of the product. Yes, it might not have some of the great features other lead generation WordPress plugins offer but it does a great job when it comes to collecting emails or increasing sign-ups.
---
Pop Up Domination
Pop-up domination offers a wide range of options for pop creation and customization. The new version of the plugin comes packed with an amazing analytics tool that shows you tons of useful data and insights to optimize your campaigns. You can also apply a count-down theme to create urgency and add exit pop-ups to your website. Show different ads on different pages and display page-specific pop-ups with this handy WordPress lead generation tool. You can choose from four different plans with a basic version costing only $9 per month.
Which lead generation plugins do you use on your WordPress website? Let us know in the comments section below.