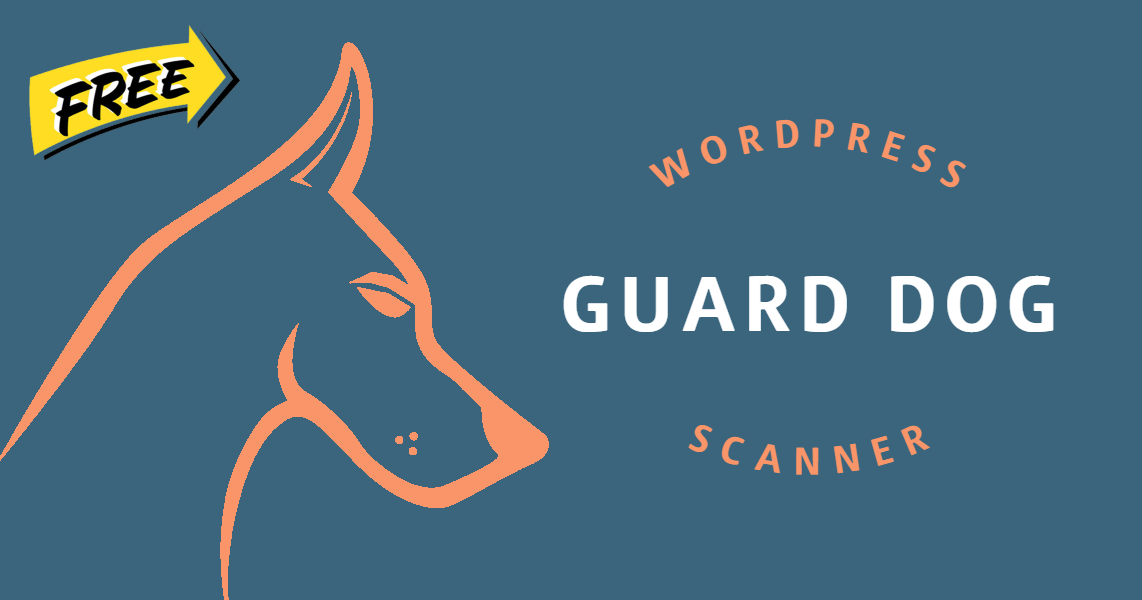 FREE WordPress Security Scanner Plugin
Download our FREE WordPress Security Scanner Plugin
The level of security that is on your WordPress website is so important to the online success you wish to achieve.
In order to make your WordPress website as secure as possible, you first need to identify what the good and weak points as it relates to security are.
With our FREE WordPress security scanner plugin this is exactly what you can do in a matter of seconds.
Below is the list of security actions and settings that you will have at your disposal.
Security check scanner
Run a detailed and very comprehensive security check scanner to identify all the strong and weak points on your website.

Malware file & database scanner
Do a full scan of all of the files in your website as well as the database for any malicious activity.

IP monitor and blocker
Monitor visitor IP addresses and have the ability to whitelist or block any IP addresses you wish to not access your website.

Email security alerts
Get instant notification or a daily summary of all important security events that happened on your website.

Automated file monitoring
Set up automated file monitoring to get notified immediately when files change on your website without your permission.

Export security report
Export the entire security report as a PDF file to share with your team or clients.

Take a look below at the steps to get this plugin installed on your website and run an in-depth security scan.
---
Step #1 – Download The Plugin
You can click on the link or the button below to instantly download our FREE WordPress Security Scanner plugin.
https://www.wpfixit.com/scanner
---
Step #2 – Install & Activate The Plugin
Once you have downloaded the plugin, it's now time to install and activate it on your website by following the steps below.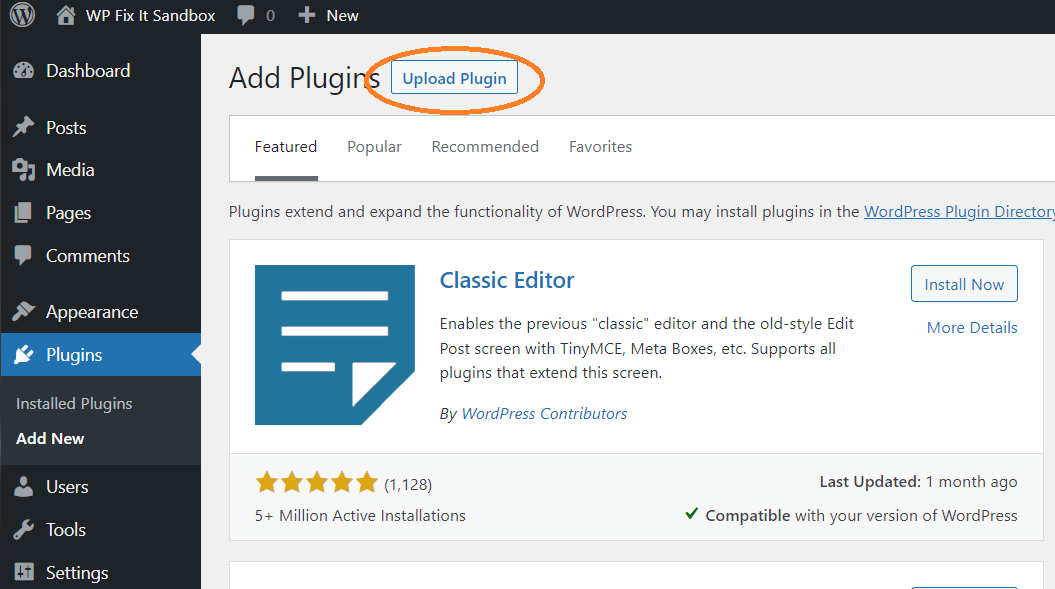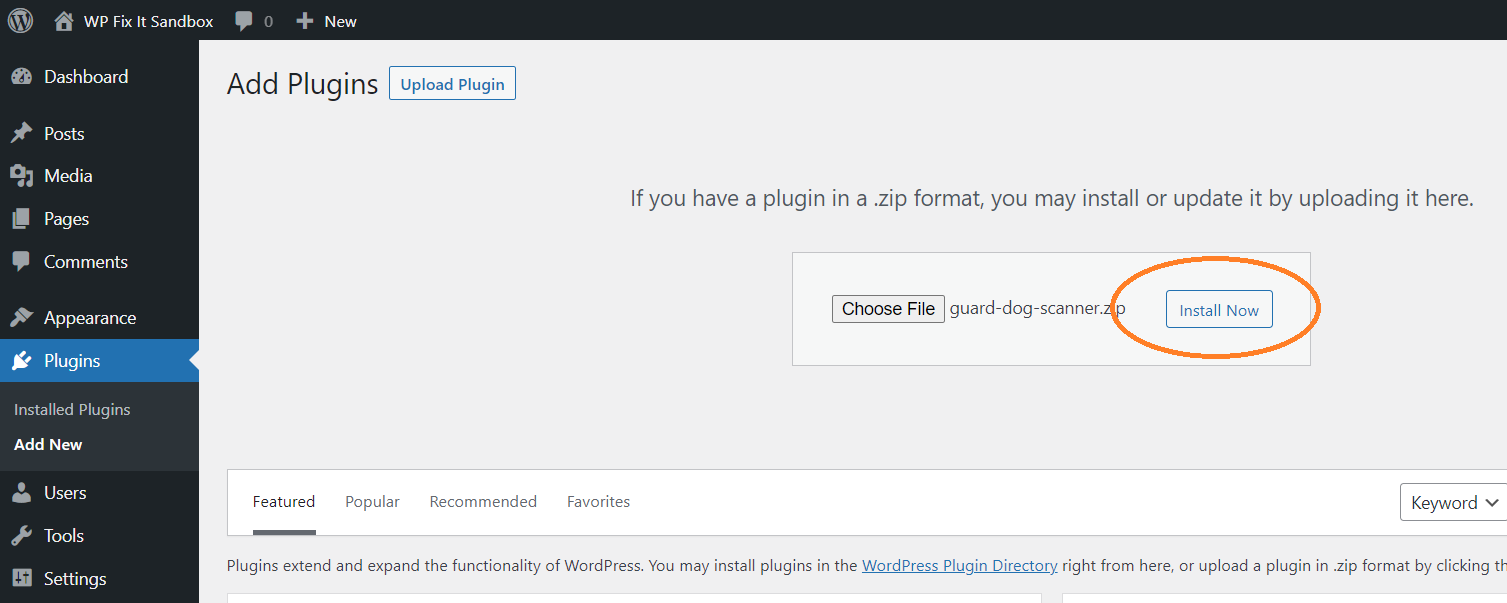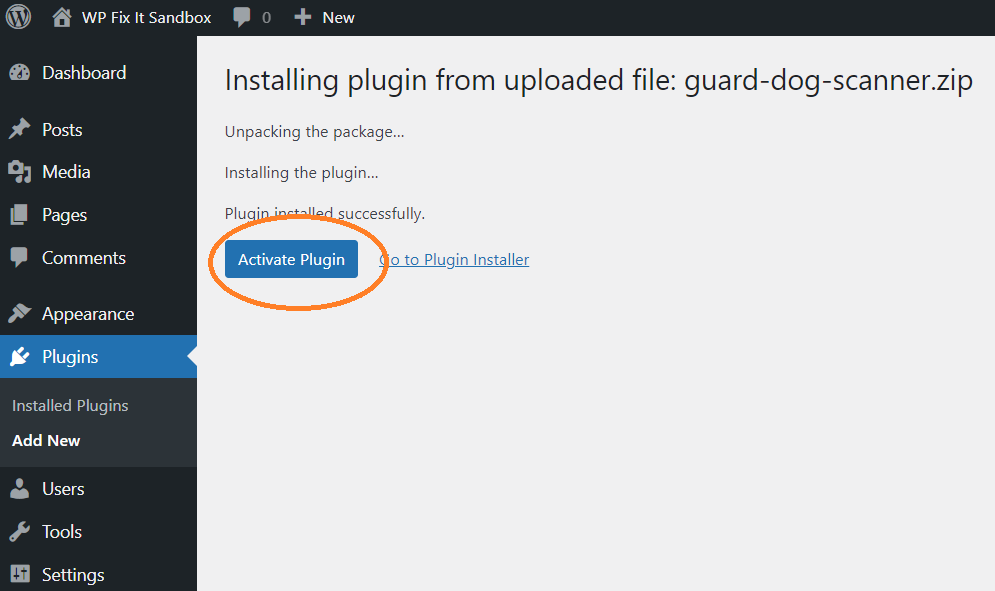 ---
Step #3 – Scan Your Website
When the plugin is activated you will notice a scan my website button at the top of the page which you can click on to immediately initiate the security scan.


---
Step #4 – View Security Scan Results
Once the security scan has completed you can view in detail all the good and bad security points that were identified on your website.

You will be able to expand each security point and get more information as to what it means and the benefit of ensuring that you are protected.

---
Setting Area – Advanced Settings
Adjust the settings to show or hide different aspects of your security report.

---
Setting Area – Malware Scan
Run an in depth malware scan of your website files and database to identify any malicious activity.

---
Setting Area – Logs and IPs
This area can be used to monitor the IP addresses that visit your website and allow you the ability to allow or disallow any addresses.

---
Setting Area – Alerts
Set up email notifications to be alerted immediately of any security events that happen on your website.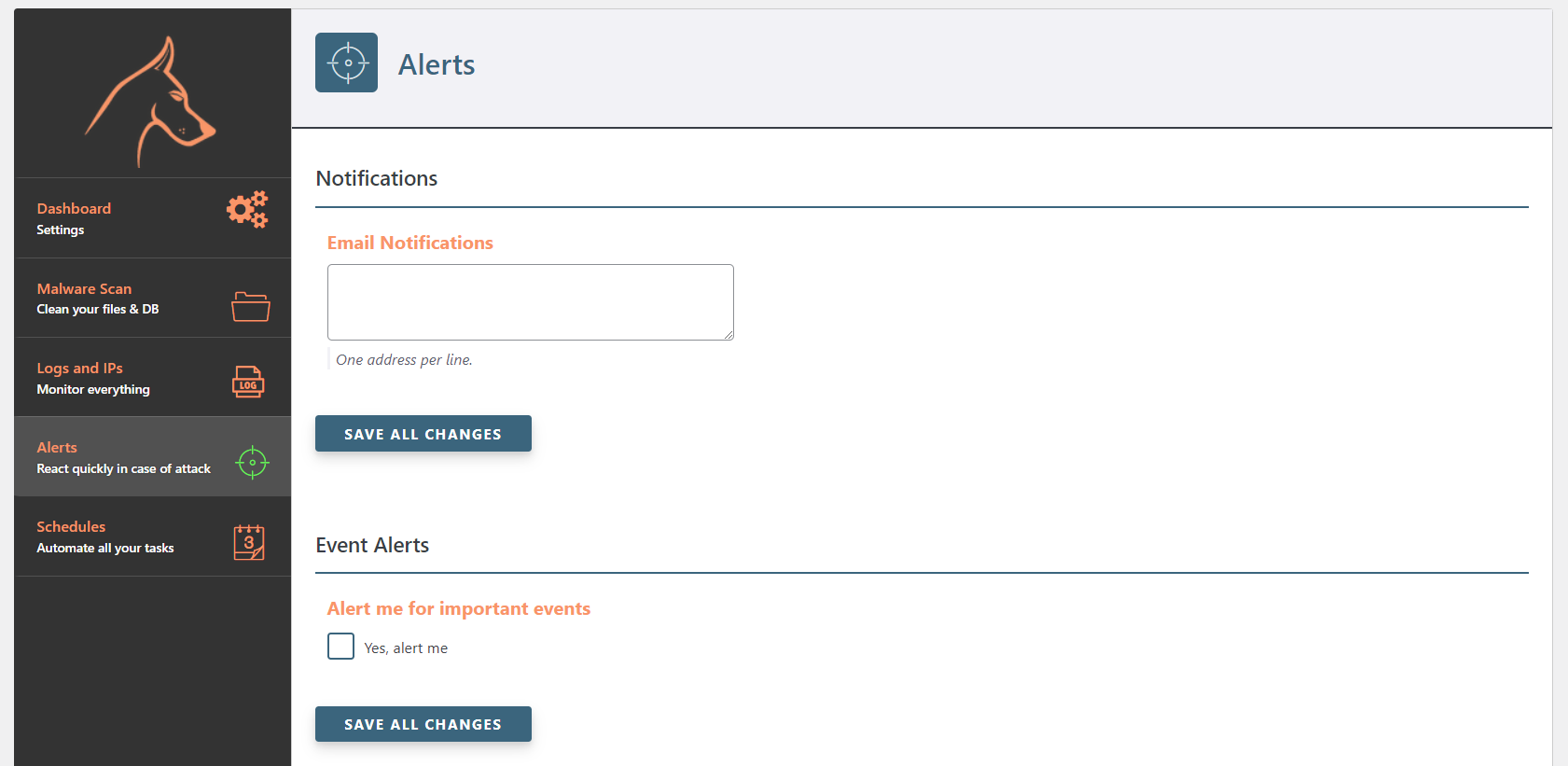 ---
Setting Area – Schedules
Set up automated scheduling to receive the reporting on your site security check and file monitoring.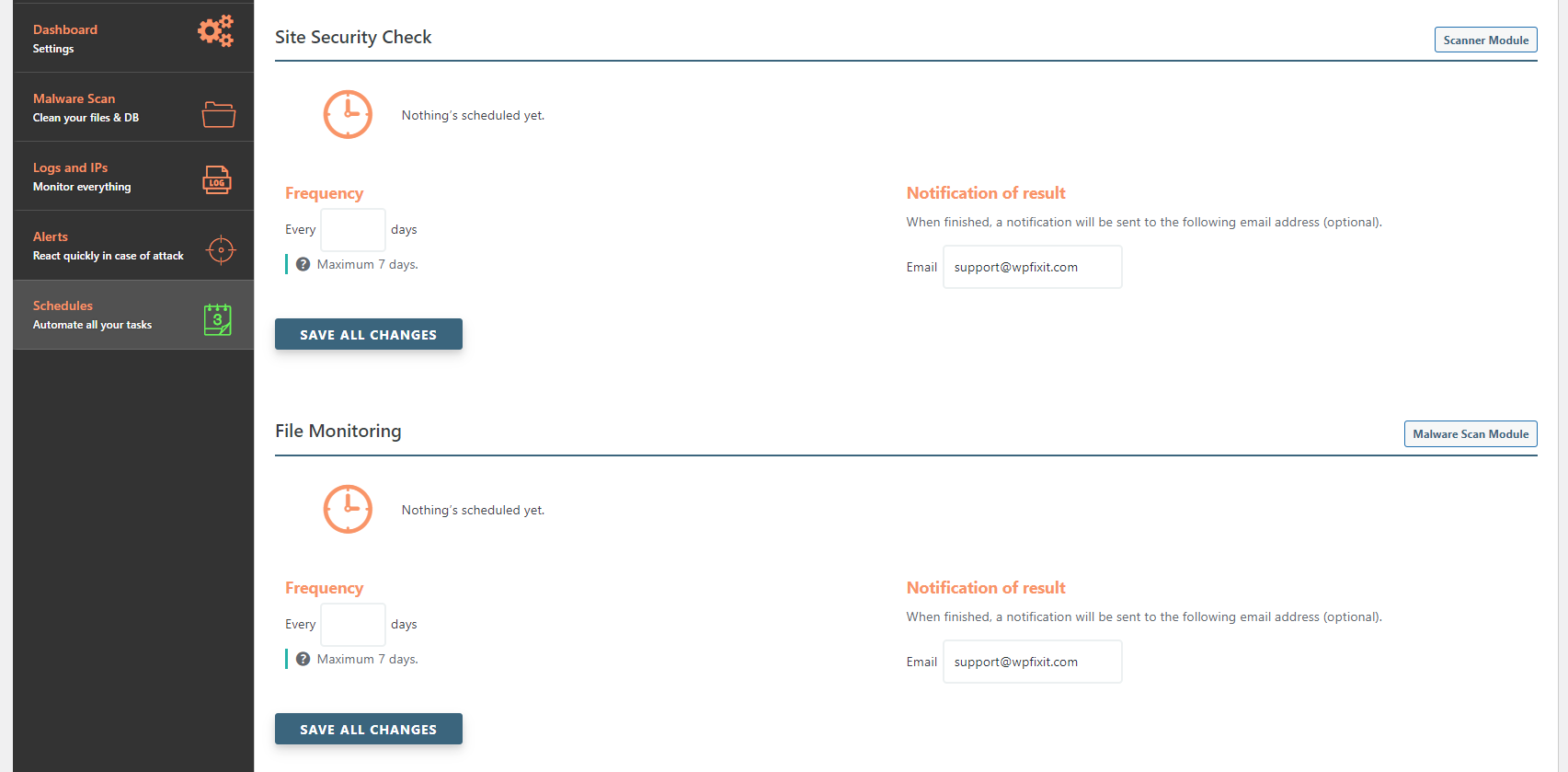 ---
Download this FREE WordPress Security Scanner Below
Click on the button below to download this free plugin instantly and get it installed so you can know how secure or insecure your website actually is.