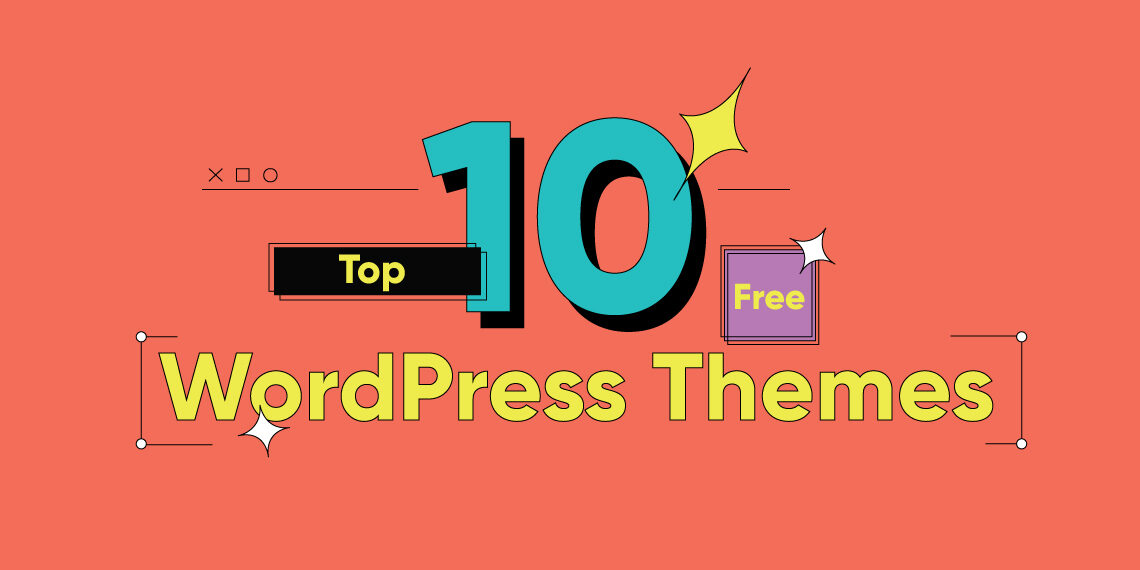 Top 10 FREE WordPress Themes
Here are our top 10 FREE WordPress themes…
Do you like sales, discounts, giveaways, freebies? Of course, especially when they are of the highest quality. Today you will be able to acquire ready-made WordPress design(s) for free. You don't even need to surf the Internet in search of the template you need right now. 10 of the best free WordPress themes are assembled below this short introductory text.
What do you need a template for? Café & restaurant, personal page, business, e-commerce or home & interior project? You will find all of the above-mentioned themes in this post. Their designs meet today's requirements as we vetted them carefully to simplify your life – not make it more difficult!.
You will see two links under each screenshot. One of them will lead you to the live demo page, another to the download. Hopefully, including such links will prove convenient for you.
Don't wait, don't delay, just browse the top 10 free WordPress themes from TemplateMonster, CrocoBlock and other trusted companies and choose the one that is suitable for you or download them all for a rainy day.
We have supplied each theme with a brief description to help you make your selection, although we believe that you know your requirements better than anybody else.
Are you ready to see the ultimate 10 of our favorites? Let's cut the chit-chat and move on to the eye-candy part of our blog post.
---
Mia Ittaloni – Top 10 FREE WordPress Themes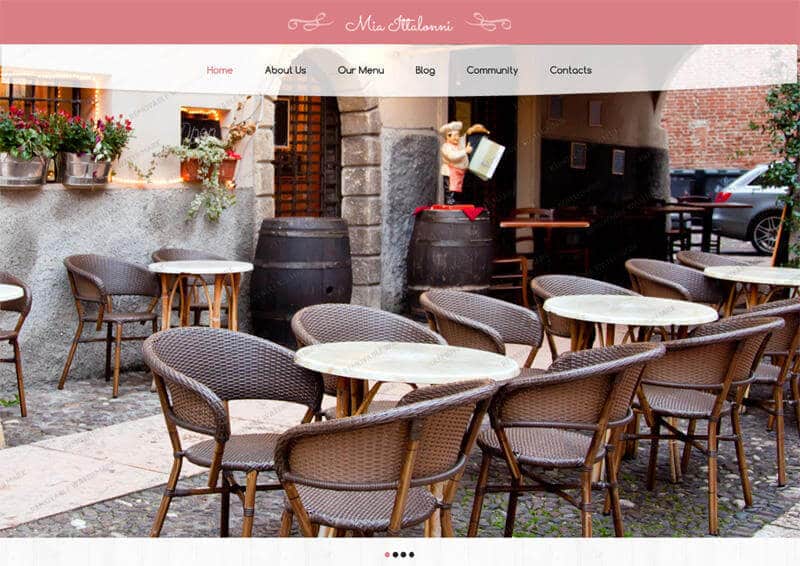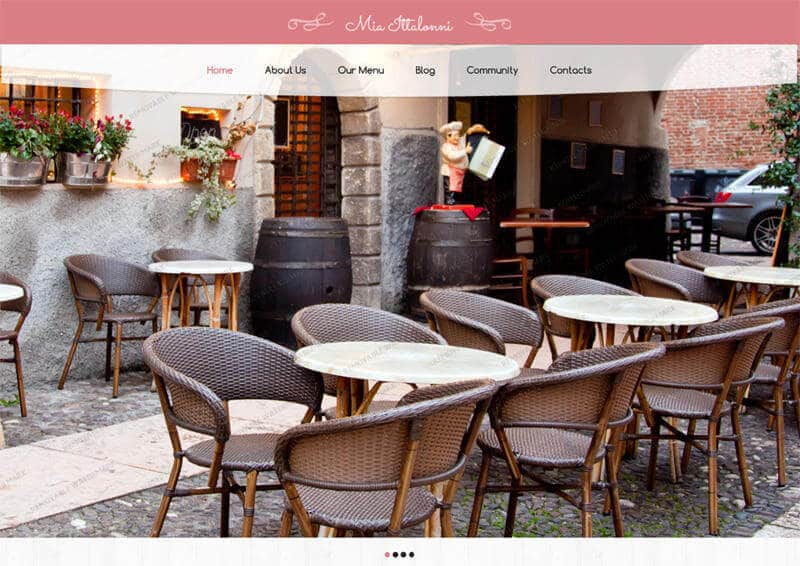 Look at this romantic theme for café or restaurant. Its soft color scheme looks delicious. Twisted decorative elements, rounded buttons, light wooden texture and beautiful fonts, together with slider images, create a welcoming atmosphere to the site. The drop down menu has a fixed position, so it's easy to navigate through website pages. Hover effects interact with the user. The Newsletter subscription form has a very appealing design. In brief, the layout of the template is absolutely lovable.
Live Demo | Download
---
Gridster – Top 10 FREE WordPress Themes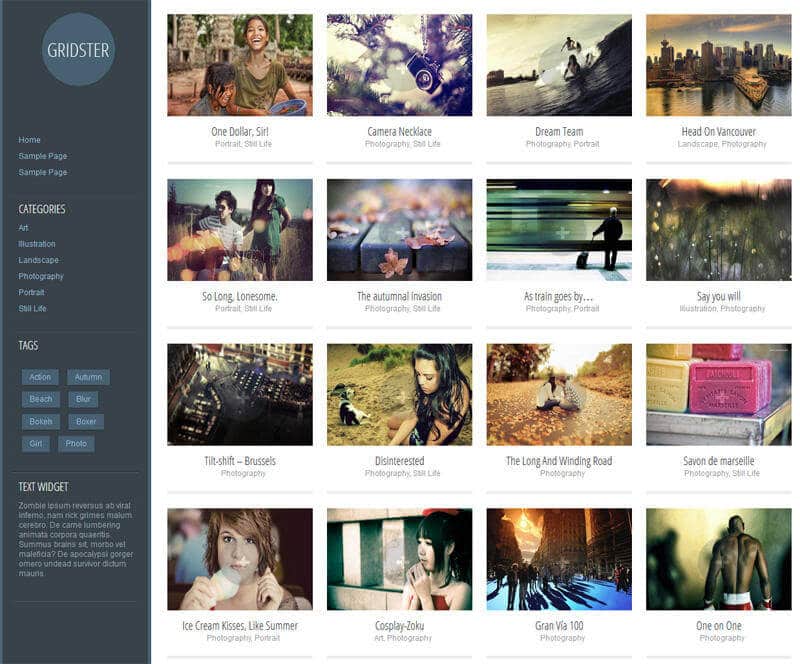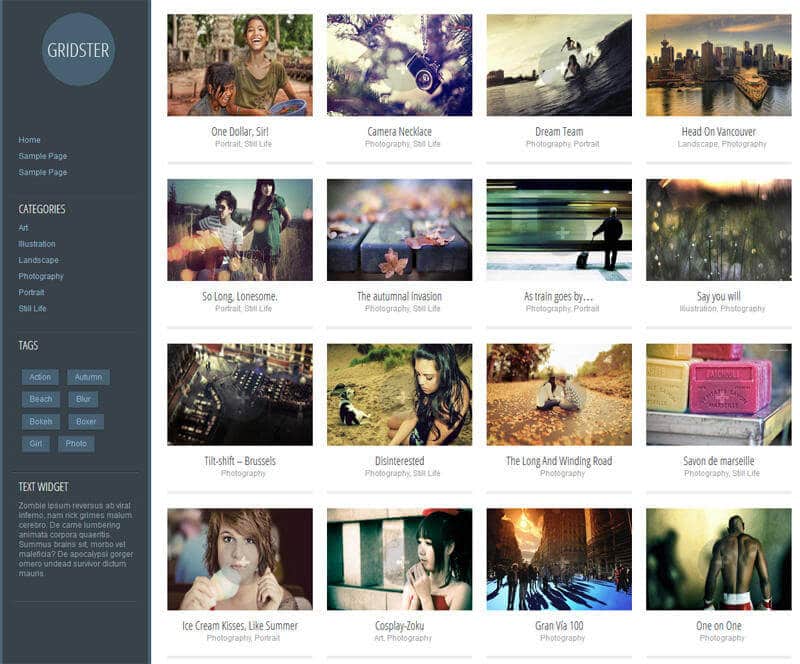 Need to present your photos, artworks or designs to the community? This neutral responsive theme is great for that purpose. The very simple design won't distract the user from viewing your content. The photos are placed in four columns here. Logo and navigation are at the left sidebar. The visitor can refer back to older posts by clicking the relevant link at the bottom of the page.
Live Demo | Download
---
Multi – Top 10 FREE WordPress Themes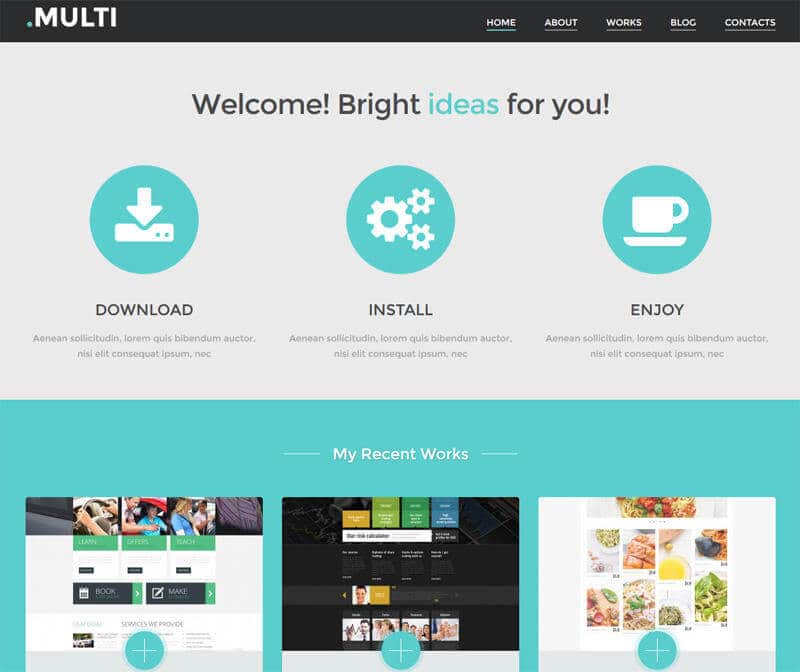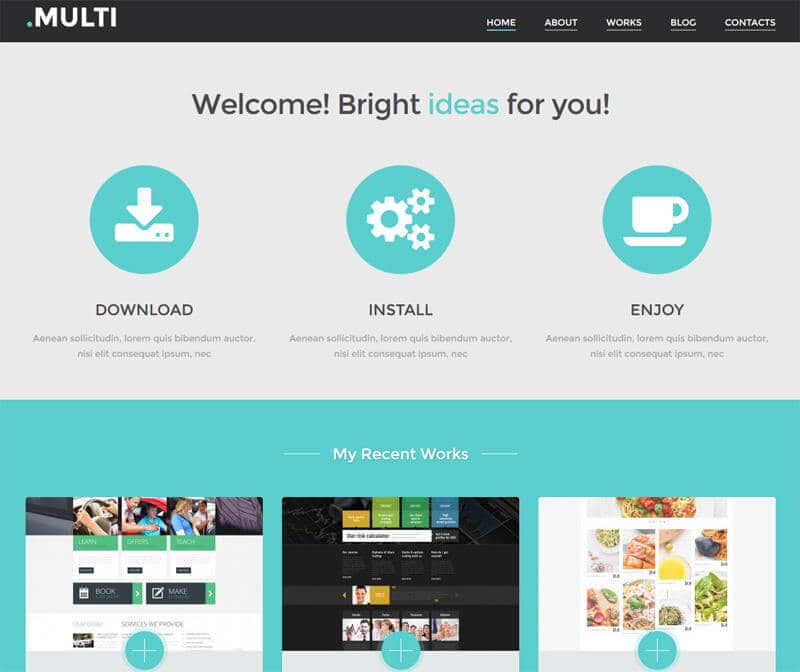 A trendy idea for a web design company, isn't it? Nice, muted blue colors, flat icons, cool animation and excellent product presentation… The theme is really terrific for a freebie. The page also features satisfied clients logos, has built-in Google map and social sharing icons.
---
Radiate – Top 10 FREE WordPress Themes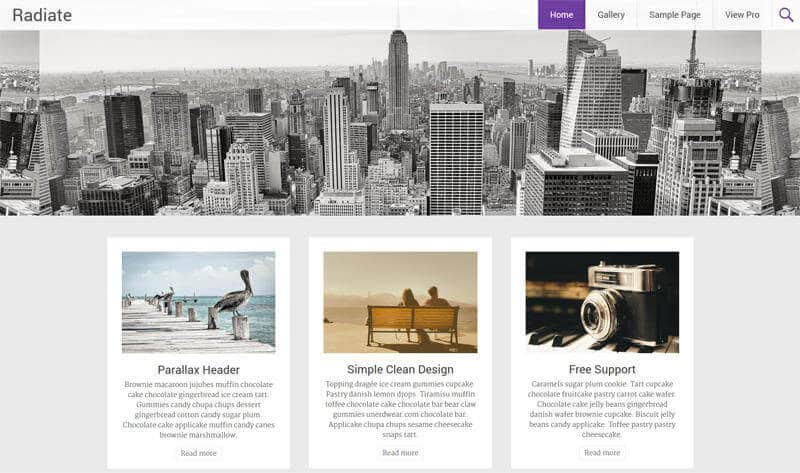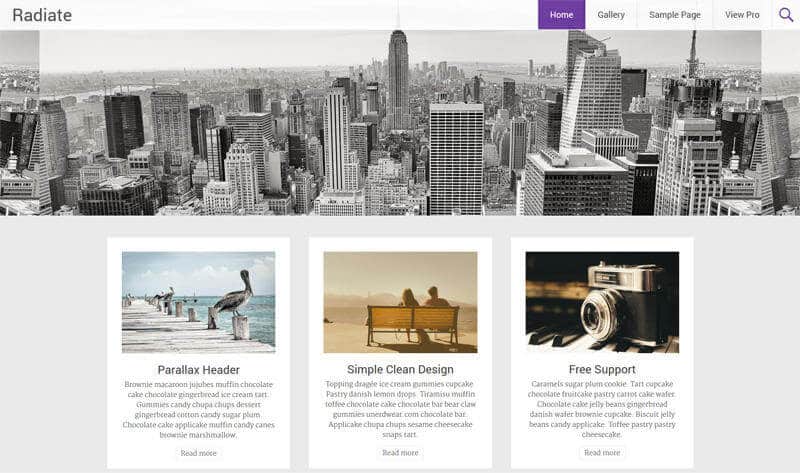 A fashionable template, which you can use as a personal page, portfolio or blog. Urban header image looks rather spectacular. Main menu has fixed position. All posts are styled in the most appealing manner. Texts are supplied with images which make them more readable. Right sidebar contains advertising and navigation.
---
Intuition – Top 10 FREE WordPress Themes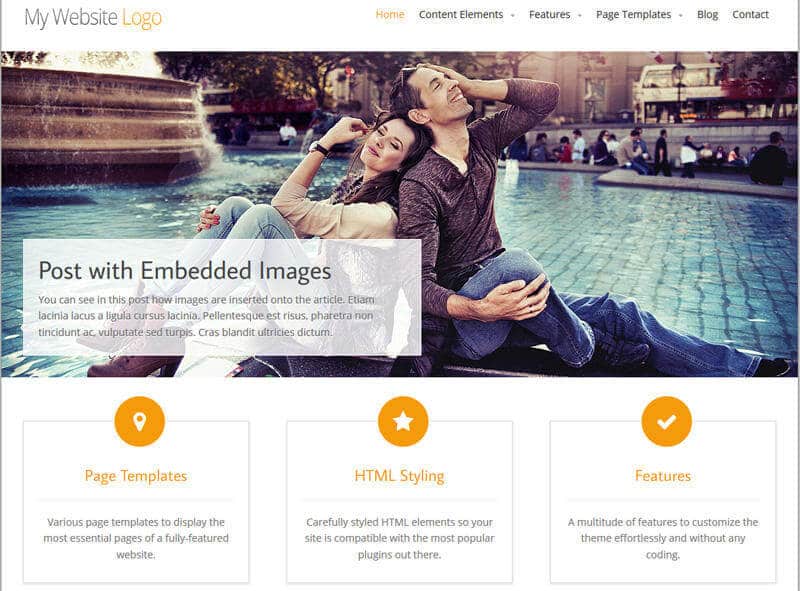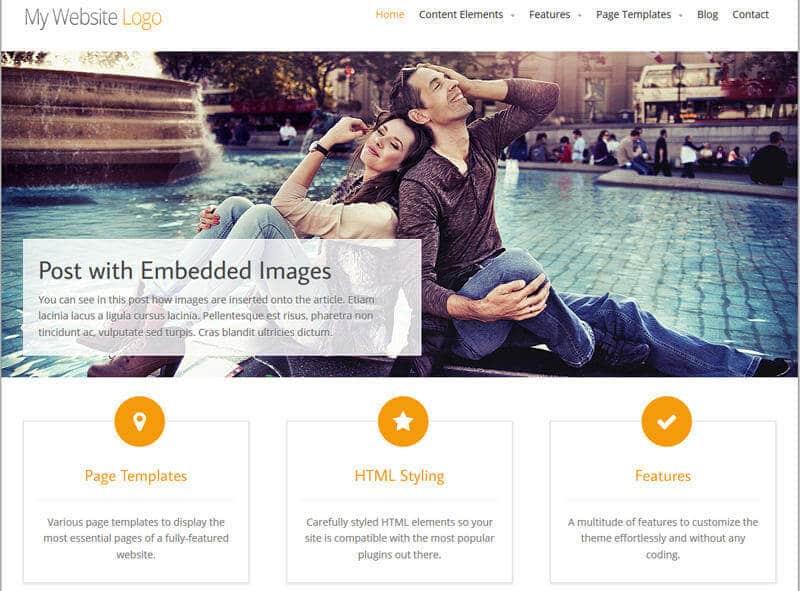 And one more solution for a personal website or blog. Firstly you get hooked by the slider, then you scroll down and see three banners with flat yellow icons on top. Below are located images with captions and 'Read more' buttons. The design is minimal yet really effective, isn't it?
Live Demo | Download
---
Zippy – Top 10 FREE WordPress Themes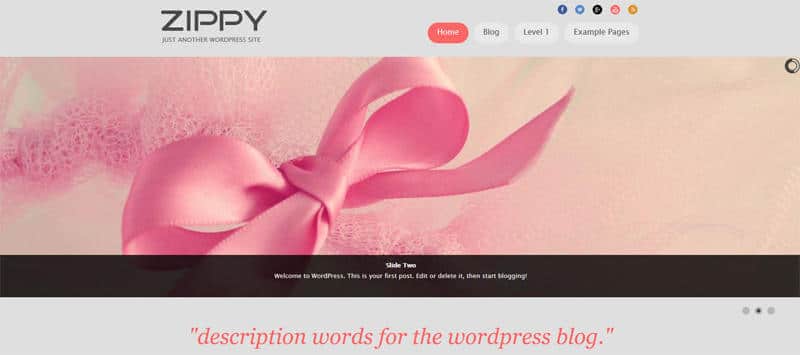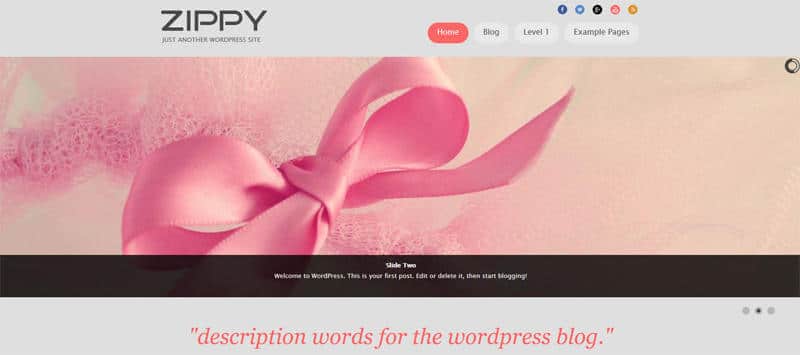 This theme provides you with a lot of space for applying your imagination. It looks like a sketch which can turn into a masterpiece. All you need to do is just invest a little bit of creativity in this initial design. Change the logo, customize slider images and you'll create a unique website with your own personal touch.
Live Demo | Download
---
Codium Grid – Top 10 FREE WordPress Themes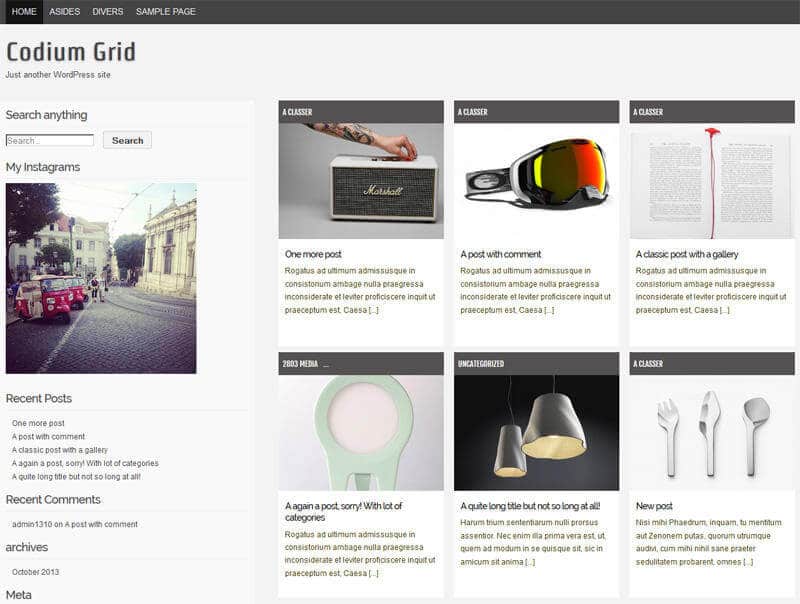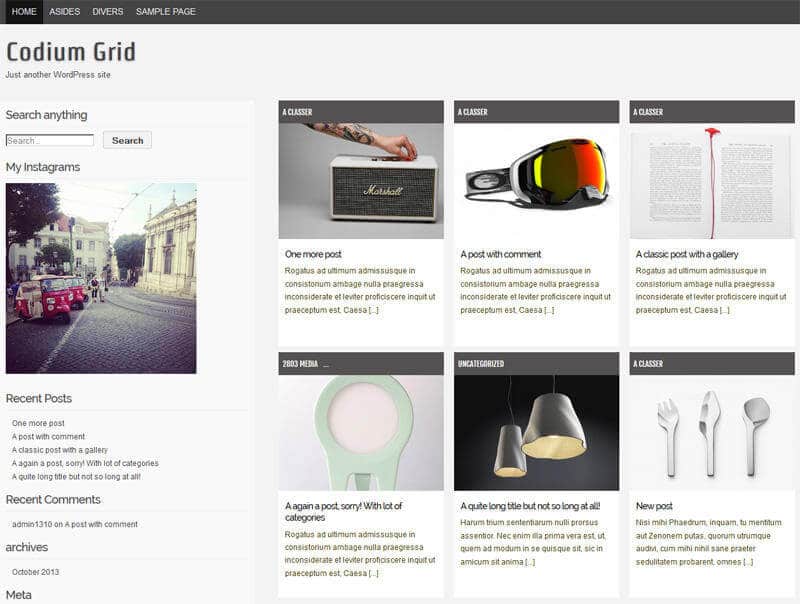 If you are an Instagram layout fan, this theme is the one that bears a closer look. We consider such type of content placement as beneficial. It makes your posts look modern and clean-cut. This way your blog gets more chances to become popular among the citizens. Search and navigation are placed at the left sidebar. Additional information can be found at the bottom of the page.
Live Demo | Download
---
Luminus – Top 10 FREE WordPress Themes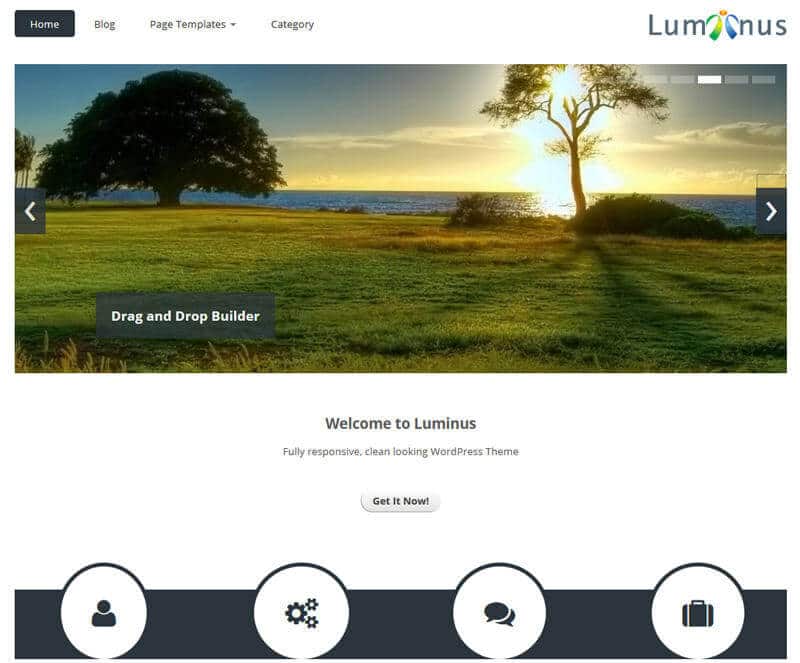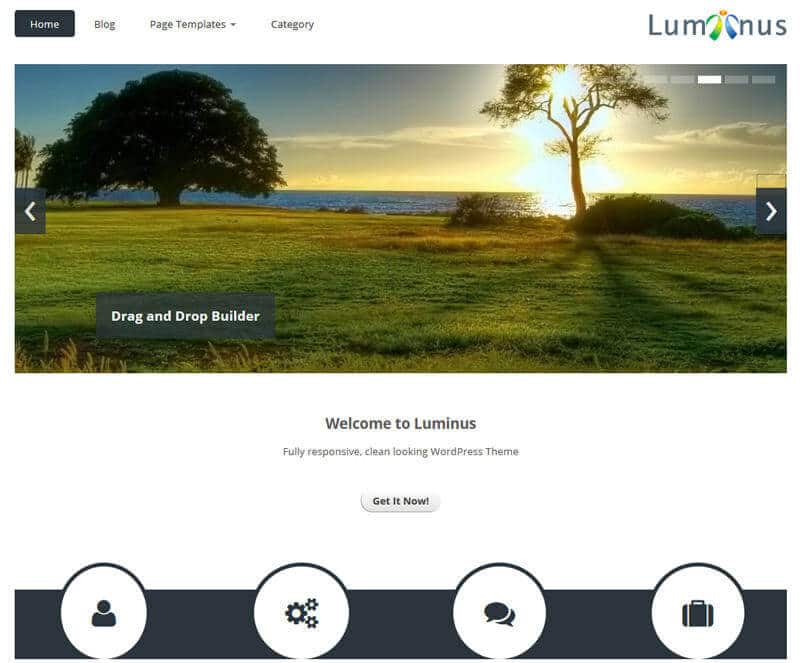 From our perspective you can create absolutely everything with this theme. Need a portfolio for your photos or designs? No problem – you can place the best of your works into the slider and the rest of them into portfolio section. Each thumbnail is supplied with two functional buttons. Information about the company is presented with the help of stylish outlined icons. Subsidiary links can be found at the footer, where the visitors expect to see them.
Live Demo | Download
---
Revera – Top 10 FREE WordPress Themes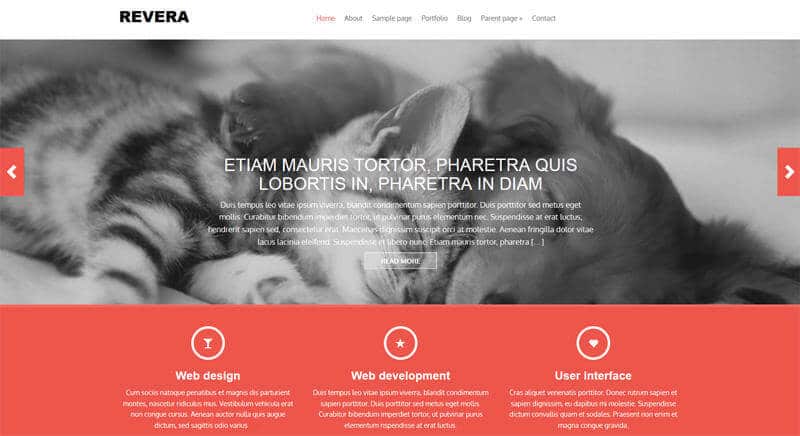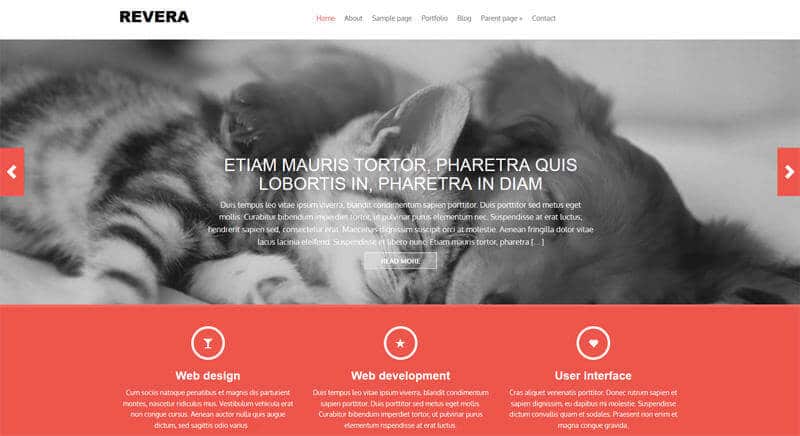 If you are daring enough to differ from the rest of the websites on the net, use bright colors in your website design. This template will help you make it the stylish way. Here a coral red hue is combined with black and white slider images, which creates harmony on the page. The Content area includes 'Latest projects' and 'Latest articles' sections that are also illustrated. Super simple and easy-to-understand icons make the design look ultra-modern. The page ends with a dark footer containing auxiliary information.
Live Demo | Download
---
Interior – Top 10 FREE WordPress Themes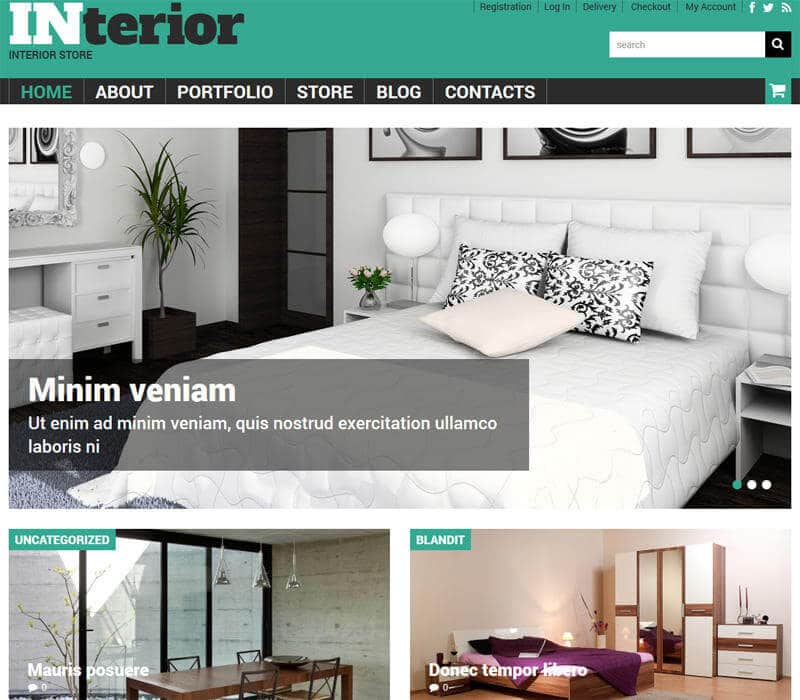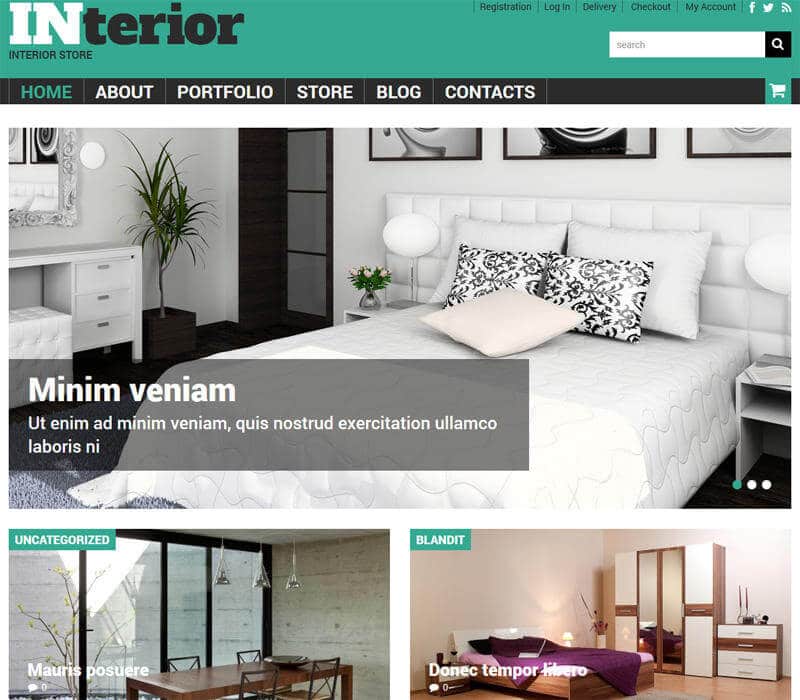 Your customer will appreciate this uplifting design as it has everything a modern e-Commerce store needs. Don't you agree that this template looks like a ready-made furniture and interior store? It has a nice color scheme, beautiful slider, varied animation, and even a star rating that appears when you hover over featured products.
Fonts are simple and readable, calls-to-action are clear and additional information is available at the bottom of the page. Read more template details on its download page.
---
How did you find this freebies collection? Have you found anything that interests you? Not sure? It's not a problem, really. We can whisper where to go for premium WordPress themes. Click here and browse thousands of eye-catching designs.
These are WordPress themes from TemplateMonster.com, a company well-known in the web development world for nearly 14 years. Their team of expert developers never runs out of inspiration as it tracks all trends and novelties in the world of web design, regularly contributing to its growth and expansion.
The number of their template categories seems to be endless. There is something for everyone on their web site.
Designs stand alone due to their quality, unconventional use of color and element combinations and superb animation effects. Of course friendly support service is always here to help you with any issues. In short, if you want to give your website a boost, try TemplateMonster's products and services.
The guys definitely know what they are doing and how to make life easier for you.