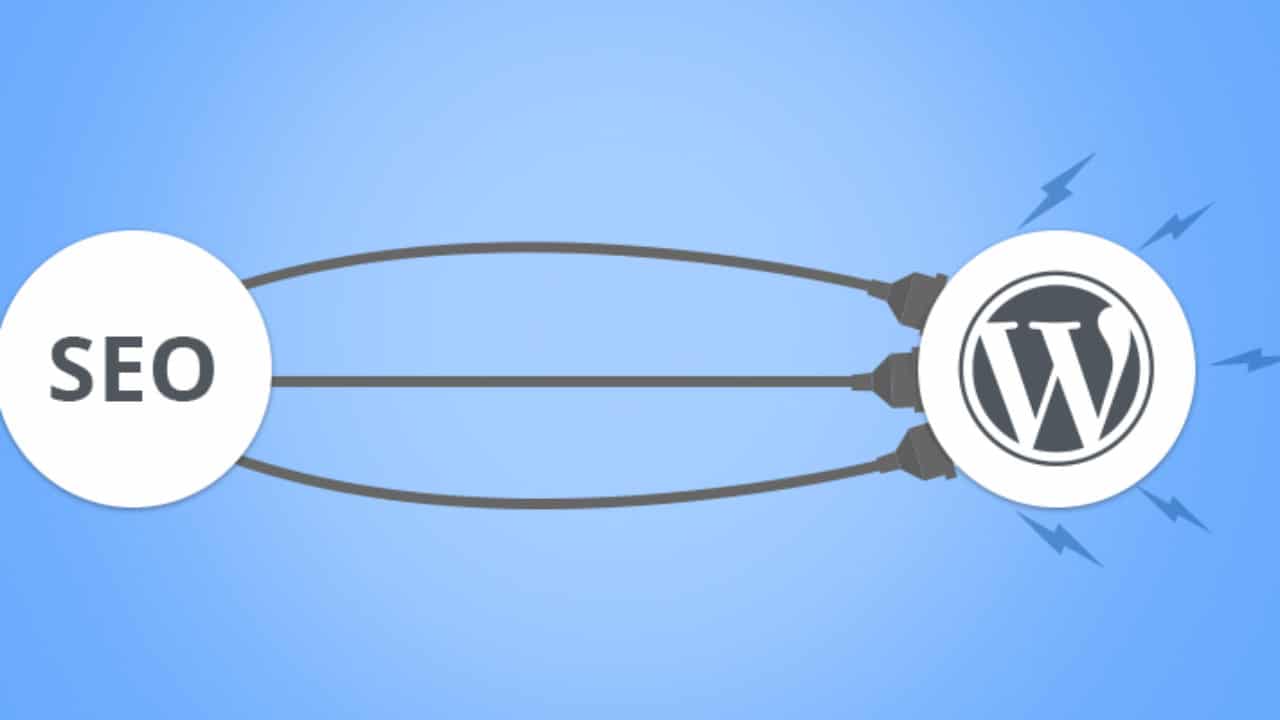 10 Important WordPress SEO Strategies
Looking for some good WordPress SEO strategies?

WordPress is the leading content management system because of a variety of factors that include its user-friendly platform and its huge plugin support. The latter allows WordPress sites to have a variety of options when it comes to choosing the perfect SEO plugin.
Although these plugins do the majority of the work when it comes to SEO, there are certain parts where the website owner needs to make decisions and optimizations himself. That is where WordPress SEO mistakes abound that cripple the Search Engine Results Page (SERP) rankings of the website.
Here are ten important SEO strategies that will help you avoid those mistakes and make full use of the plugins available to you.
---
1. Increase the loading speed – WordPress SEO Strategies
A successful SEO strategy is dependent on the satisfaction of customers and a slow-loading WordPress site won't do it any good. To positively contribute to the SEO strategy you are implementing, you should aim to increase the loading speed of each page that makes up your blog.
You can use PageSpeed Insights to gauge the speed of the WordPress blog you are managing and get to see the performance of your website. After running the test, you will get optimization strategies that you can follow through. When the tool tests the website and it scored less than 85, you need to improve on some characteristics of the blog.
Jennifer Hutton is a website developer for NSBroker. She says, ''our audience is mainly students and corporate professionals and with that kind of audience, we cannot afford to offer anything below tier-1 services. After all, your website is the source that makes your business run.''
In her opinion, WordPress has a plethora of plugins that could help you with increasing the loading speed of website pages. One of those plugins is the caching plugin that helps decrease the overall time it takes for each page to load.
The most popular caching plugin is W3 Total Cache and is being used by more than 1 million users and has good reviews online. There are other alternatives to this plugin if you happen to dislike this one like WP Super Cache, WP Rocket, Hyper Cache, etc.
---
2. Use static permalink structures – WordPress SEO Strategies
Each website has a default permalink structure that is attributed to it but unfortunately, it is not good for SEO purposes. The permalink assigned to each WordPress site is similar to this example – "http://sitename.com/?p=N." As you can tell, this permalink does not look user-friendly at all and due to that, it does not contribute to SEO efforts.
Thankfully, you can alter the permalink easily when you are using WordPress and create one that is more user and search engine friendly. To benefit the SEO efforts you are implementing, use a permalink that makes it clear what the post is about.
That can be done by breaking it up into a title in very few words or by even including keywords on the permalink. For example, you might choose to set your permalink to something like this, "http://doglovers.com/training-labradors".
You can do this by heading to Settings on the WordPress dashboard and clicking the section with permalink settings. Afterward, click on "post name" and then do the alterations you need on the permalink.
When users get to see the link, they will know exactly what to expect and if you used keywords, it will have the chance to rank higher on the SERP.
---
3. Upload an XML sitemap – WordPress SEO Strategies
Using an XML sitemap can help Google easily and more efficiently index the pages and posts you make on the blog you are managing. Although using an XML sitemap isn't entirely a necessity, it makes the process more efficient and simple.
Whenever you make a new blog post, the XML sitemap will ensure that it is found quickly and with great ease on the SERP.
It essentially makes the content you post on the blog after initially launching readily available for users on Google. WordPress also makes things simple in this regard because there are sitemap plugins that ensure that it is always up to date. The most popular plugins for that purpose are Google XML Sitemaps and XML Sitemaps.
These plugins will automatically generate the XML sitemap you need for the WordPress blog you are running. Above that, these plugins will also send a notification to Google when you post new articles or other content on the WordPress blog.
To ensure that the sitemap you have set up really contributes to SEO efforts, make sure that the data in the robots.txt is relevant to what you provided Google. That especially refers to when you blocked a certain page on the robots.txt file, ensure that it is not included in the sitemap.
---
4. Set up Google Search Console – WordPress SEO Strategies
How would you like it if there was someone or something that gives you a warning on the not-so-good practices on the website you are running?
Undoubtedly you would feel overjoyed because you would not be in constant worry of whether you are doing it right. Google has made that a reality by inventing Google Webmaster tools that is now commonly known as the Search Console.
If you are not using this greatly beneficial tool, you are definitely missing out on warnings concerning your SEO strategy. Whenever Google finds it hard to access and index the content you have posted, the Search Console will alert you to this.
This will keep you on alert and updated if you are deviating from the goals you have established prior to launching the website.
You can also get to see the penalties that the website has incurred due to bad SEO practices that were found on it. Fortunately, you do not only receive bad news on the Google Search Console but also good ones like where you are getting traffic from.
With this tool, you can also get to see the keywords and links that drive the most traffic to the website you are managing.
---
5. Use HTTPS – WordPress SEO Strategies
Some website owners do not pay much attention to the protocol used on their website and they might not even know the difference between HTTP and HTTPS. The notable difference between these two protocols is that HTTPS is secure than the other. It has SSL security and is important if you want your site to be more trustworthy and credible.
The audience you have targeted will most likely prefer a site that is secure in comparison to one that does not have any form of security. Fortunately, you can make use of plugins that make this possible on the WordPress site you are managing.
The plugins you can use include SSL Zen, Really Simple SSL pro, WordPress HTTPS and others. Using HTTPS is essential, especially for online shop owners that use the same domain for their blog.
Securing the blog will indicate that you are cautious when it comes to their cybersecurity and safety of their personal information shared on the website, you are running. You can get free or paid plugins but obviously, they come with different features, so ensure that you are paying for what the website really needs.
---
6. Get a mobile-friendly website theme – WordPress SEO Strategies
Google is very personal about the mobility of sites because of the number of users that access this search engine on mobile devices. As a result, this search engine does not rank sites that are not mobile-friendly high on SERPs. To improve the SEO strategy you have in place, ensure that the theme being used on the WordPress blog you are running is responsive.
There are a lot of benefits that come with using responsive themes and they include a lower bouncing rate. Internet users tend to bounce websites that take a long time to load and responsive sites also improve the website page speed.
Also, when content appears distorted or stretched on mobile devices, they might not get a great user-experience and choose to bounce the website.
All these troubles could be avoided by ensuring that the WordPress blog you are running is responsive. When customers stay for longer periods on the site you are managing, they may even buy the product or service offers you are offering, thereby improving the conversion rate.
---
7. Ensure that you have Yoast installed – WordPress SEO Strategies
Do not leave out Yoast in the SEO strategy you are implementing because it gives you all-around support. The features offered by this tool can help you gain control over the SEO strategy currently being implemented on the WordPress blog.
The robust features it offers are optimizing keywords, indexing the pages faster on different platforms, ensuring that the content stays up to date.
Every six months, Yoast will remind you to update the most important pages on the blog you are running. Google also checks the website for the readability of the content that you have created and if it does not look good, you might be penalized by getting lower rankings.
Yoast helps with scoring the readability of each page that is on the WordPress blog that you are managing.
Also, you will not have to worry about the technicality of the blog because it will manage everything for you in a simple and efficient manner. Above that, users do not get stuck on the error 404 message because it will automatically redirect old URLs to new ones.
---
8. Use a CDN to improve the performance of the WordPress blog – WordPress SEO Strategies
The performance of your WordPress blog is very important because it dictates the number of visitors that stay on the site and the experience they get. When the website lacks in the performance output, users might be left with the only option to bounce the site.
To avoid that, you should pay close attention to the quality of the web hosting service you are currently using. Alternatively, you can Content Delivery Networks (CDNs) improve the overall performance and speed on the WordPress blog. Using CDNs makes static content closer to the users by using remote servers spread across the globe.
Whenever a user opens a page, that content will be nearer to them instead of being in one server and take a few more seconds to download on their screen.
Ensure that you get a high-quality CDN provider that will reliably transport the static content to improve the performance of the website. Some of the most reliable CDN providers are Cloudflare, Microsoft Azure CDN, and Amazon CloudFront.
---
9. Have a solid linking strategy – WordPress SEO Strategies
There are three types of links that you can use for the WordPress blog you are managing and they are inbound, outbound and internal linking. The first one is the most efficient when you would like to drive more traffic to the site you are running. You can request another site to link you to get inbound links.
Alternatively, you can just write quality content and hope that a trustworthy site picks up on the work you have done and links it on their blog. The second type of linking should be actively conducted by you. The end goal here is ensuring that you source and use high-quality links from authoritative websites.
That will boost the SEO strategy you have in place by making you appear as a trustworthy site on Google algorithms. Although these two types of linking are very important, you should also focus on internal linking. The latter form of linking is when you link other published content on your site on the blog post you are writing at that time.
---
10. Optimize the images you post – WordPress SEO Strategies
Images really do beautify the content you have created and post on the WordPress site you are managing. As much as they can be beautiful, they can also slow down the entire site page or, alternatively, affect the appearance of the page negatively.
Images that are stretched or out of size in any manner can make the website they are posted on look cheap. To avoid this, ensure that the images on the website are perfectly sized and that they are compressed. Uncompressed images can make the website slow and perform badly, so ensure that these two factors are considered and done accordingly.
Also include tags on the pictures and use keywords when doing so to make the images rank higher on the Google Images section. All these SEO efforts will increase the chances of your website ranking higher on the SERPs.
---
The bottom line – WordPress SEO Strategies
SEO is very important for business websites and this task can be simplified when using WordPress as a content management system. There are plenty of plugins that you can use to improve the SEO of the site and they include cache and SSL plugin tools.
You can also use Yoast SEO, which gives all-around service to WordPress blogs because it indexes the pages, reminds you to update content and helps with keywords. There are so many tools that you can use to improve the SEO of your site so do not neglect this important aspect.