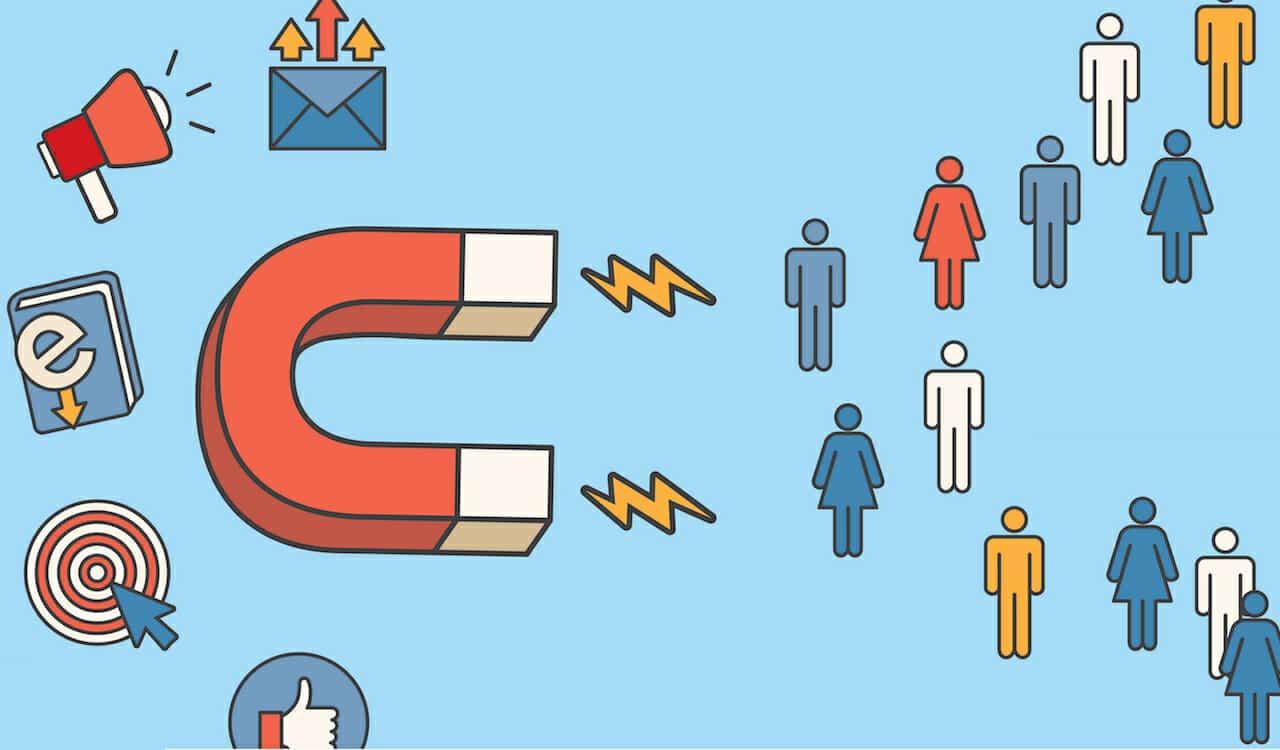 Customer Acquisition Strategies Using WordPress
Looking for customer acquisition strategies?
Do you realize that WordPress website owners are only going to increase in the coming years? Customer Acquisition Strategies Using WordPress can be easy to achieve today!
What's more, some might be your competitors who may be offering cutting edge services to your target audience.
In short, it's becoming more difficult for your brand to attract or even retain your customers.
---
What's Your Way Out?
As a WordPress website owner, you need to understand that building that 'nominal' website is not going to help you anymore. You need to have convincing yet realistic strategies to help you retain and acquire customers.
While there are so many customer acquisition strategies out there, deciding which ones to work with can be a tad bit daunting, especially for beginners. As a general principle, it is smart to use a multi-channel approach in your pursuit of acquiring new customers.
At the same time, it is essential to choose and use those channels prudently. Fortunately, WordPress is a user-friendly platform that facilitates ease of integration and the managing of different tools needed to reach out and win over customers.
To be able to get the best returns from your customer acquisition techniques, you need to know which ones are most effective for launching an engaging outreach plan.
---
What Does Customer Acquisition Mean?
Before you start wondering about how to acquire customers, another critical question needs to be addressed – what does customer acquisition mean? Primarily because acquiring new customers can mean different things to different businesses.
As a general rule of thumb, the term 'customer acquisition' involves three basic tenets – Get, Keep, and Grow.
Get: This is the first part of the customer acquisition strategy that involves getting customers by putting your products or services out there, preferably through multiple channel marketing.
Keep: The next crucial aspect of the process is retaining the customers you have acquired. The soundest marketing can only go so far as getting you customers, retaining them depends on how much value you can provide to your customer base. Keeping them engaged and interested in what you have to offer is the key to excelling in this area.
Grow: And finally, understand how, if at all, your customers are helping your business grow. Can you cross-sell or up-sell your products to them? Do they recommend your products or services to others? Are you getting referrals from existing customers?
When you deliver on each one of these tenets, it is safe to say that you have devised a successful customer acquisition strategy.
---
5 Best Customer Acquisition Strategies to Try
In this guide, we give you a rundown on the five best customer acquisition strategies you can adopt to attract new eyeballs to your WordPress site and turn them into loyal customers: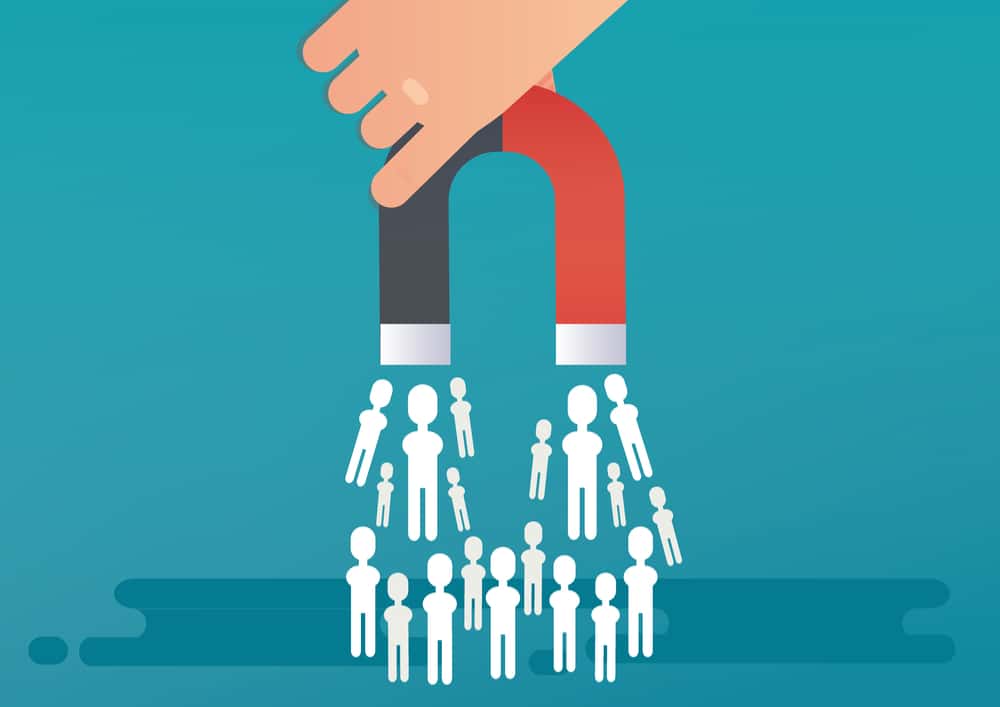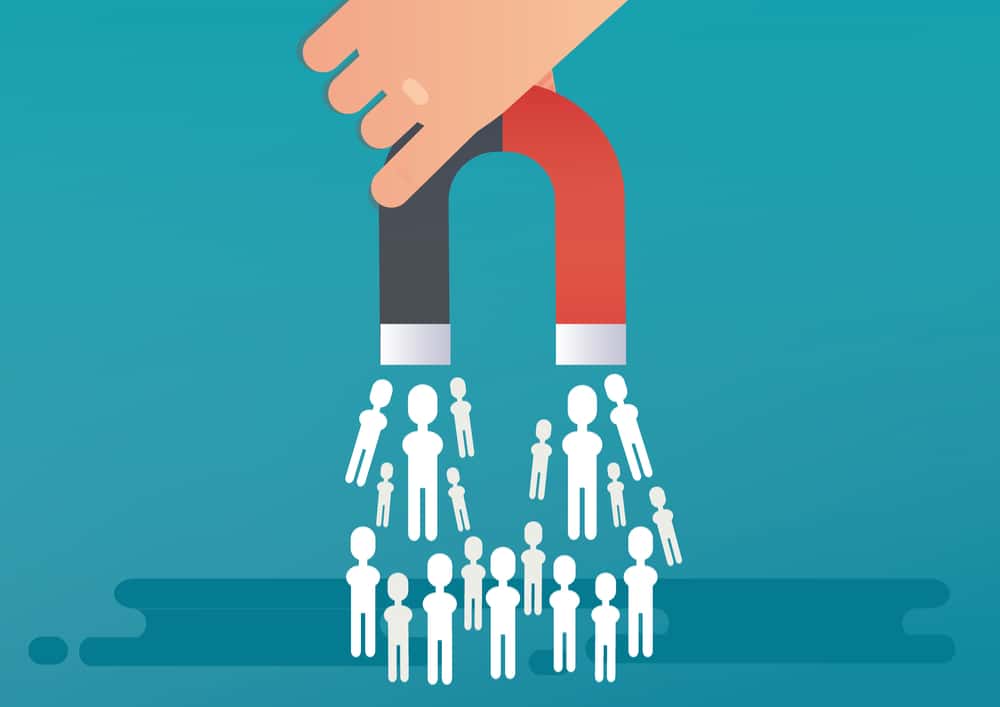 1. Create Quality Content and Give it Away for Free
It's no secret that content is king in the digital fray and that people love things that come free. It makes sense then to leverage these two uniquely powerful tools to create goodwill around your business.
While it may sound counter-intuitive to many, giving away freebies to your target group of buyers is actually one of the most effective customer acquisition techniques that can get fence-sitters to make a purchase. When you tease with quality information without trying to hard-sell your products, you earn a certain degree of credibility as a brand that cares for its buyers.
This, in turn, has a known psychological effect called 'reciprocity' that makes people feel obligated to do something in return for someone offering them a freebie. In the case of a business-buyer relationship, this 'return' often comes in the form of purchases.
That's why putting out quality information out there for the benefit of your target audience is a popular customer acquisition strategy. This way, your target buyers get more inclined to spare time to look at the services or products you have to offer. Plus, they would feel compelled to pick you over your competitors.
Free content can be used as a customer acquisition tool. How? You run a blog that offers interesting, insightful information related to your business niche.
With your site on WordPress, setting up and integrating a blog is a natural, hassle-free process. In addition to a blog, you can make your content reach your target audience through several other ways:
E-mailers
e-Books
Webinars
Podcasts
PR articles in leading publications
Hosting interactions with industry experts
Email marketing remains the most effective way of getting your content noticed. To be able to make the most of this customer acquisition technique, add a signup form that prompts visitors to submit their email addresses on your landing pages. This will help you build a database of your target audience and reach them in their inboxes.
---
Seek Referrals, Offer Incentives
When considering customer acquisition strategies, always be mindful of the fact that your current customer base is a lot more than just sales opportunities. If you establish the right rapport, they can also prove to be valuable resources in helping your business grow. Using existing customers to generate new leads is, therefore, one of the most time-tested approaches for customer acquisition.
It is a natural human instinct that a person is more likely to invest in a product that's recommended by someone they know, as opposed to one that they get to know through marketing or advertising channels. So if you can get your existing customer pool to recommend your business to their circle of people, the chances of generating new leads are naturally higher.
This can be done in several different ways. One of the traditional approaches of customer endorsement is to get them to write testimonials for you that you can feature on your site. Direct references and recommendations are even more yielding. This can be done by directly sending out emails to your customers, asking them to refer your products or services to others.
The chances of people acting on your request increases manifold if you incentivize the process with a well-structured referral program, where your customer stand to 'earn' something for every referral they make.
The referral program doesn't have to be elaborate or complicated. In fact, the simpler you keep it, the more effective it proves to be. Some of the standard returns promised in any customer referral program include:
Providing discounts
Unlocking shopping coupons with referrals
Giving away some low-value products for free
Cash rewards
Make sure the terms of your referral program are clearly defined. Also, your customers should know what they'll receive as a reward once the referral leads to signup or sales. This way, you can prevent bogus references and encourage your customer base to actually talk to their connections about your business.
---
Be Attentive and Responsive
Once you have built a sizeable pool of customers, the next important step is to focus on customer retention. A pleasant shopping experience plays a crucial part in it. If a buyer is not satisfied with their shopping experience on your website, nothing is stopping them from exploring other options.
You can forget all about any word-of-mouth publicity. Plus, you'll be at the risk of actually losing out loyal customers who have been making repeat purchases on your website.
The solution here is to be attentive to your customers' needs and respond as quickly and swiftly as possible. That's why customer support remains a vital element of customer acquisition techniques.
With online shopping, the human touch of the experience is mostly missing. So it makes it even more pertinent for your buyers to know that you are there for them should there be any issues, grievances or complaints with the shopping or after-sales experience.
Adopting a proactive approach is a surefire way to ace this customer support dynamics, and live chat for WordPress is a great way to achieve it.
When you add live chat to WordPress, you create a small window of connection with your customers right on every landing page. It is reassuring for any visitor to know they can shoot off a message to your business in case they need assistance during or after shopping.
You can further improve this experience by adopting a proactive approach and greet them with a welcome message right at the beginning. Proactive messages allow you to ask visitors if they need any help to speed along a purchase.
This way you:
Give any buyer, who is still undecided, the much-needed nudge to make a purchase,
Cement your image as a credible brand
Build up a database of people interested in your services or products.
WordPress live chat plugin is easy to install and extremely versatile in nature, allowing you to tweak it as per the unique requirements of your business with ease.
---
Know What Your Customers Want
Letting your target audience know everything about your business lies at the very heart of the customer acquisition strategy. While there is no denying that it is all essential, being aware of your customers' needs and expectations is equally important, if not more.
Any successful business worth its salt always has a finger on its customers' pulse and is mindful of what they need and how those needs compare vis-a-vis their services.
'Pain points' is an important marketing concept that fits this context perfectly. They refer to any problems or needs a person may have. These 'pain points' are a crucial part of understanding your target audience and looking for ways to pitch your services and products as an answer to their needs or problems.
Of course, thorough market research is a vital part of this aspect of the customer acquisition strategy. Customer feedback is another. The aim here is to understand everything you possibly can about potential customers who are likely to buy from your business. You get to learn
What they do,
How old they are,
What income group they belong to,
Who are they,
Why do they need services or products like yours
Besides traditional audience research that every business invests in right at the beginning, you can achieve this by using sign-up forms and live chat for WordPress. These tools can be used to gather relevant data about your customers and potential buyers continually, which helps in keeping the target customer profile dynamic and up to date.
For instance, when you started out, maybe your research reflected that your target customers are 30-35 years old.
But as your business grew, maybe people who are in the 35-40 or 25-30 age brackets started taking an interest in your products or services too. By collecting customer information through tools such as WordPress live chat plugin, your understanding of your customers can evolve with your business.
These tools can also help you understand the needs and requirements of buyers and potential buyers. This information can prove to be a gold mine of marketing and promotional opportunities. All you need is to peg your products as the direct solution to their needs and use every opportunity to incorporate this into your communication with your target audience on every conceivable platform.
---
5. Social Media, Social Media, Social Media
The importance of social media for business growth cannot be stressed enough. It is the most potent tool at your disposal to attract a wide range of potential buyers to your website with a single message.
When talking about social media use as part of a comprehensive customer acquisition strategy, you don't necessarily have to treat social media marketing as a separate endeavor. The goal here is to funnel all your resources while treating your website as the central hub. This means you need to integrate your social media presence with your site as closely as possible.
To do this, you must first research the audience you have earned on different social media platforms and learn how they interact with your business. Then, create unique landing pages to funnel in visitors from different social media platforms. This can be an effective way to personalize their experience and retain their attention longer, allowing you to make an impression on their minds.
---
Why Customer Acquisition Matters?
Every business, no matter how big or small, thrives on continually expanding its customer base. However, there is no domino effect that will ensure trickling in of customers. You have to work hard and work consistently to grab the attention of your target audience and hold it long enough for them to want to visit your business website and be interested in what you have to offer.