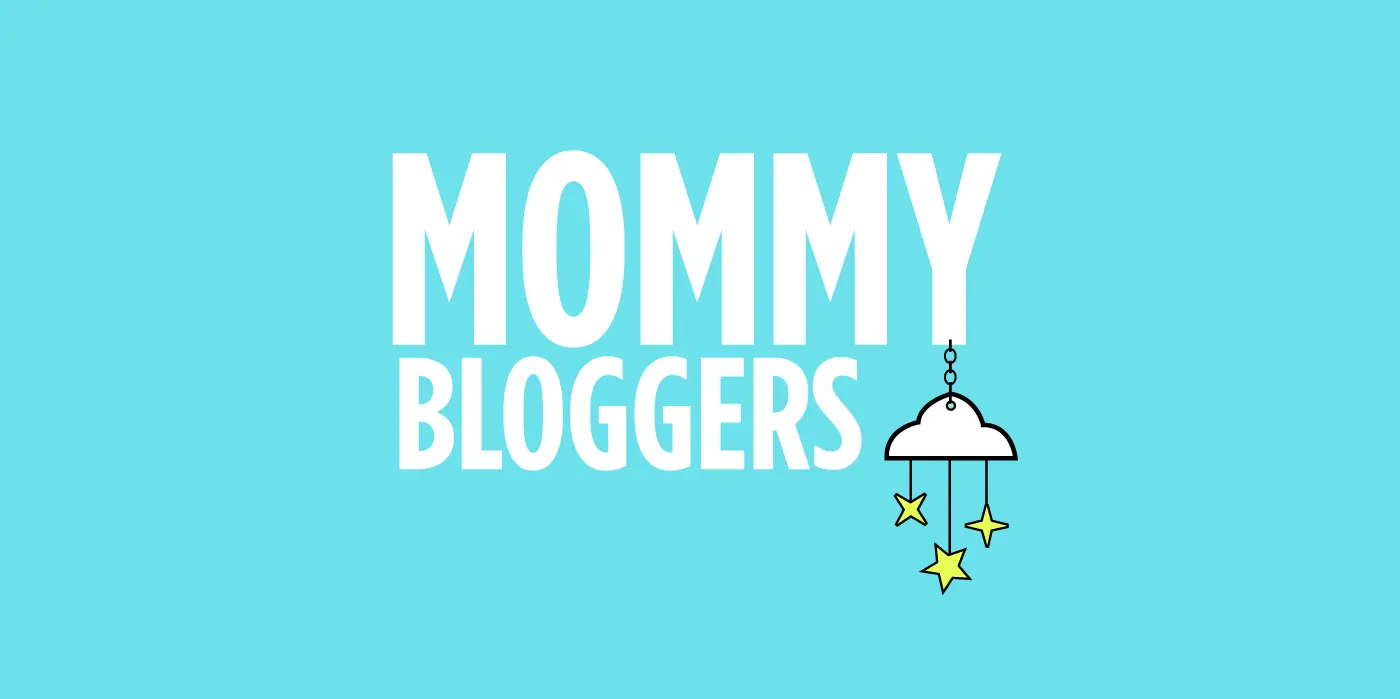 9 Stunning WordPress Themes for Mommy Bloggers
Looking for WordPress themes for mommy bloggers
According to the women who have discovered the beauty and challenge of motherhood, there's nothing more amazing in this world than bringing a new life into it. Giving yourself up to parenthood is a highly engaging, benevolent, and, let's be true to ourselves, demanding experience.
The immersive routine of being a mom gives women a boundless expanse for realizing their potential through nurturing their progeny, guiding the personalities of their kids within their environment.
As magnificent as the mom's "crusade" might seem, however, it sometimes overwhelms devoted women, driving them to take up a new hobby or just a fun activity to add some variety to their mundane routines.
WordPress Blogging as a Getaway for Busy Moms!
With the digitalization of today, people can't help but contemplate adopting brand-new ways to get their lives going. And this also applies to preoccupied moms, who are now indulging in the fruitful dimension of digital technologies to both cultivate their art of upbringing and turn their motherly rituals into entertainment that brings pleasure and money!
Yes, be it a talented, motherly scholar with a flair for writing who works for a writing service like EssayShark, or skilled designer moms freelancing for leading web platforms, there are increasing ways for moms to seek occupation during motherhood. And, when it comes to gaining financial benefit from doing what you like, what tool serves better than blogging?
What content management system, in turn, is the best platform for blogging today? For a super-busy mom, having a finely arranged WordPress blog means constantly enhancing their intellectual and creative capacities and sharing their unique knowledge and experiences with the world!
The versatile nature of WordPress blogging allows mommies to experiment with their blogging activities and choose what kind of blog they want to have.
This extravagant versatility comes from the abundance of themes that the platform has to offer users – this is what appeals so strongly to overwhelmed but inspired moms who now have a myriad of opportunities in front of them.
The striking plethora of the best themes that you, a caring and enthusiastic mother, can use for your blog on WordPress is what we are about to cover in this article! Brace yourself!
---
Katelyn WordPress Theme – WordPress Themes for Mommy Bloggers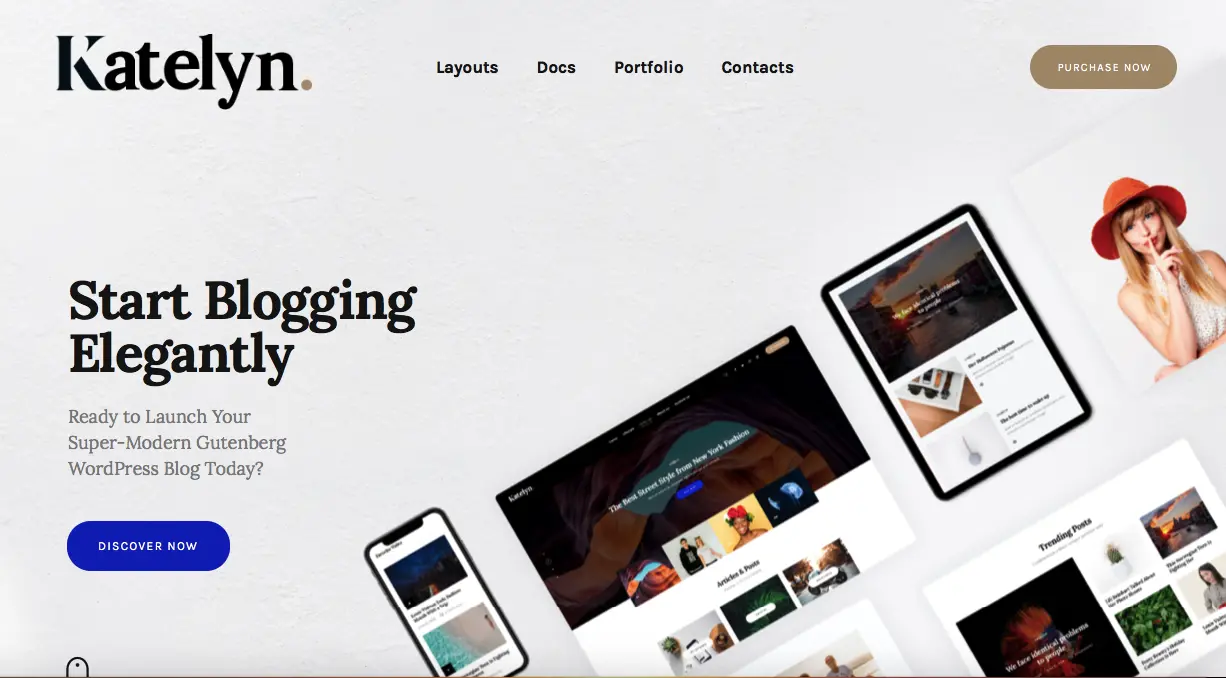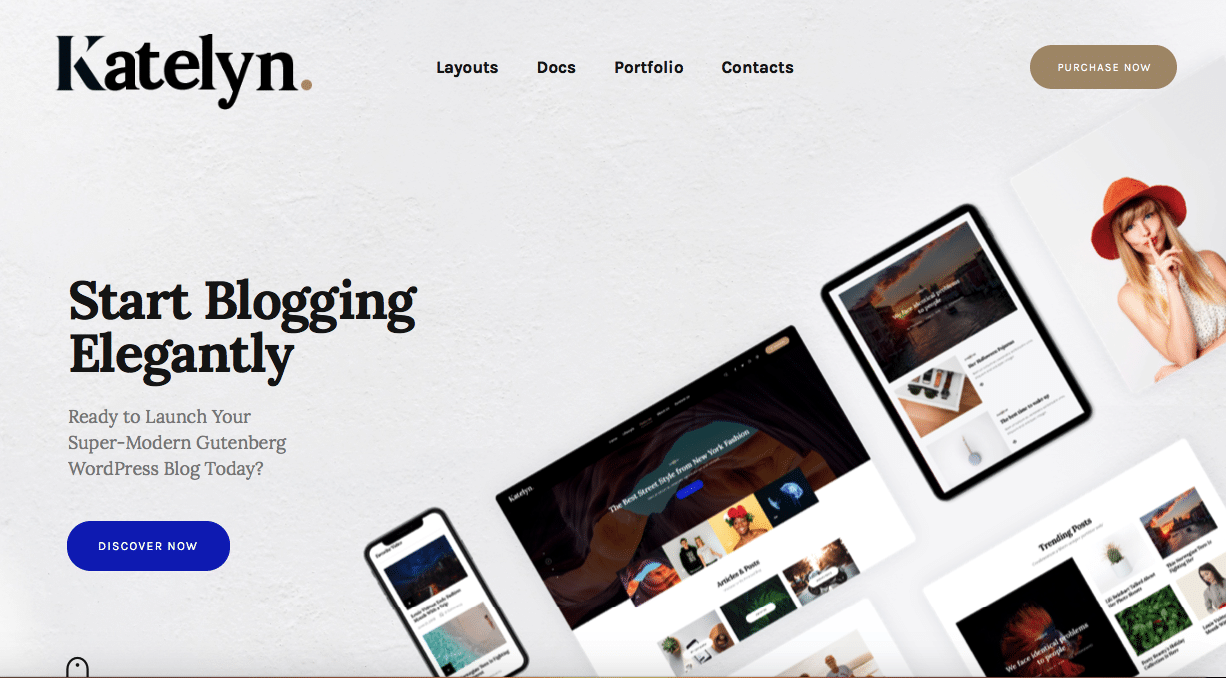 Are you desperate for creating an extraordinary niche blog? The Katelyn theme can help you with that! Based on the Gutenberg publishing paradigm culture, the Katelyn theme is one of the best WordPress themes for mommies who aspire to share their creativity with users through a multi-functional platform with a convenient interface. The theme offers a wide number of shortcodes and styles that make it an attractive tool for inquisitive and brave moms!
"Start blogging elegantly" – this is how enticingly the creators of this blogging theme invite thrill-hungry mothers to get started with their outstanding blogging activities with the help of an elegant platform!
---
Especio WordPress Theme – WordPress Themes for Mommy Bloggers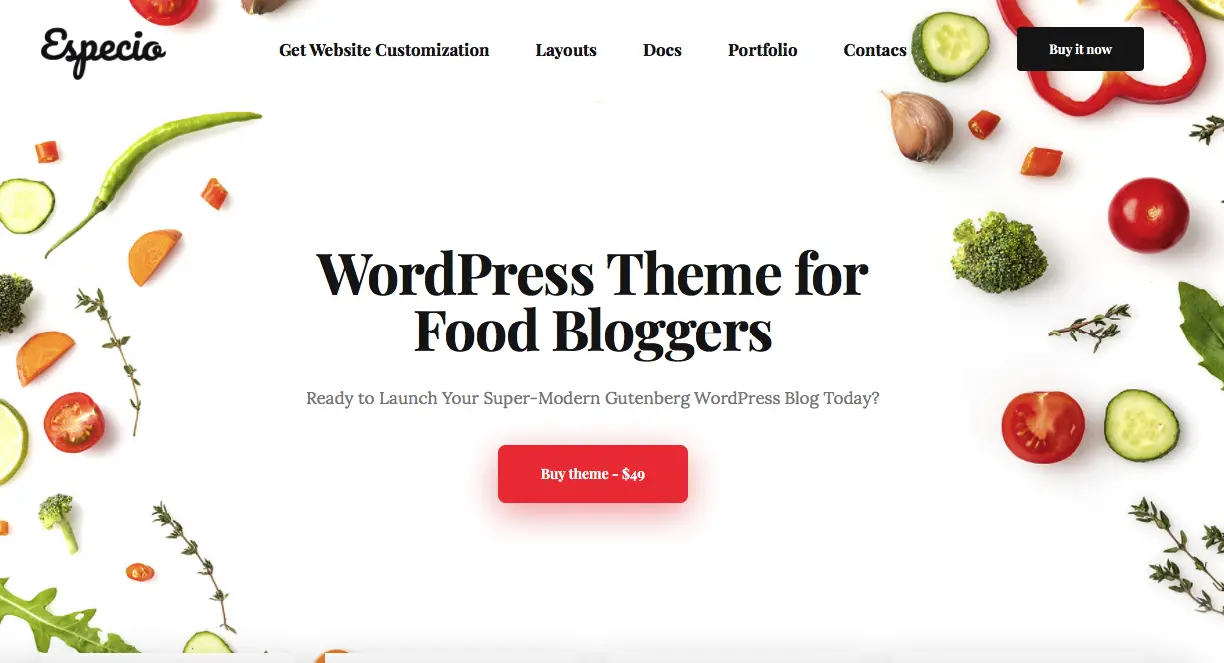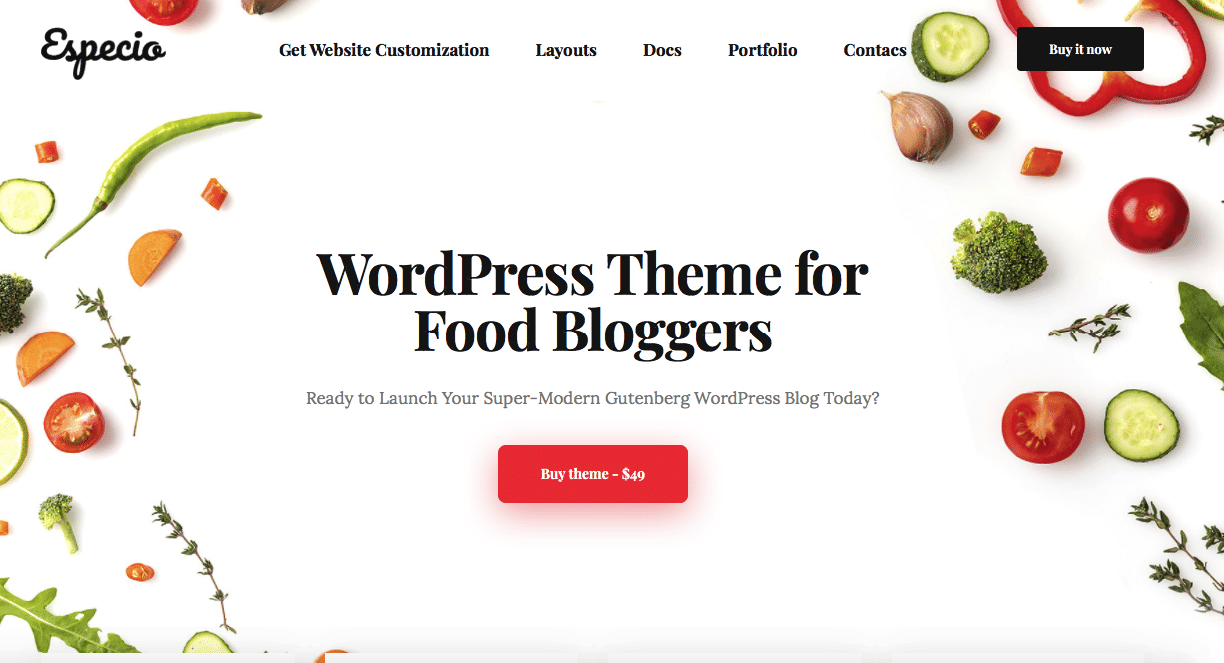 CLICK HERE TO VIEW DEMO
If you're a loving mom who, aside from giving all your affection and passion to your kid, is crazy about cooking, make sure to use this "exquisite" theme. Also powered by the Gutenberg paradigm for publishing, the Especio theme features an innovative, widely likable publishing style as well as other powerful design and functionality elements, which will largely contribute to the popularity and strong appeal of your gastronomic blog.
The theme supports all kinds of niche websites, magazines, coaches, and parenting blogs. With the remarkable interface and usability of this theme, food-faddist moms can easily apply their gastronomic creativity and aesthetic perception to develop a unique, savory, and, most importantly, helpful virtual cookbook with their most precious and refined recipes.
In addition to all the magic and charm that comes with the Especio theme, success-oriented moms receive a responsive SEO-optimized code that increases the ranking of the blog, making their cooking projects valuable not only in terms of the content provided, but also the search engine optimization technology.
---
Melania WordPress Theme – WordPress Themes for Mommy Bloggers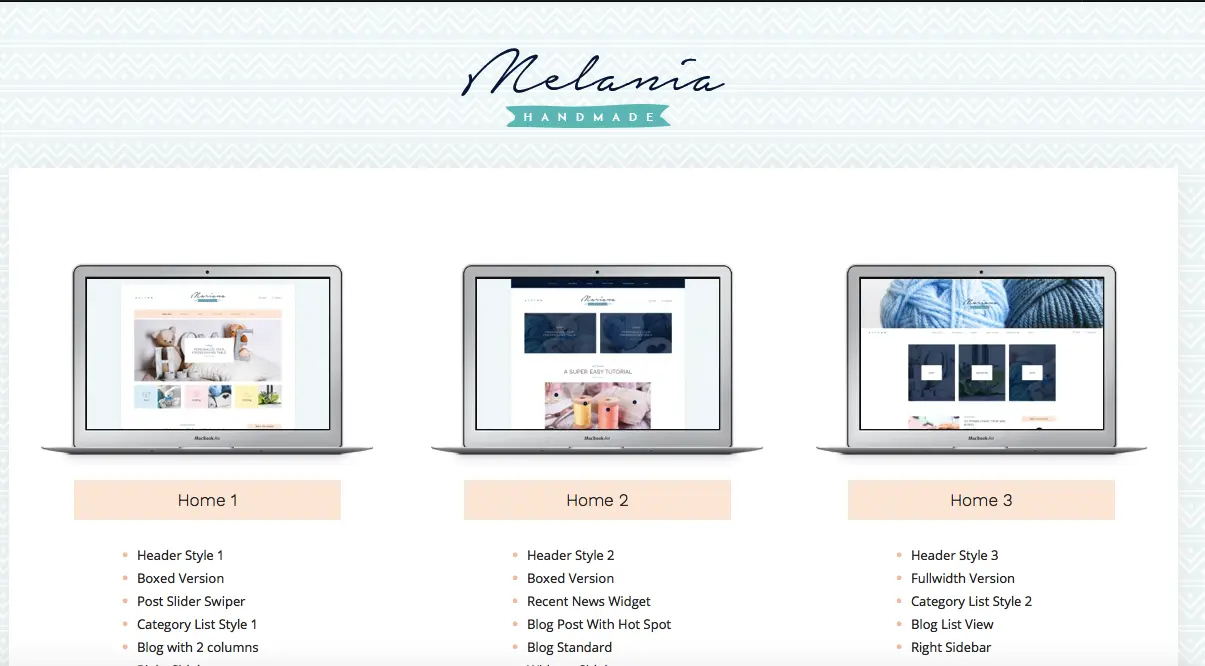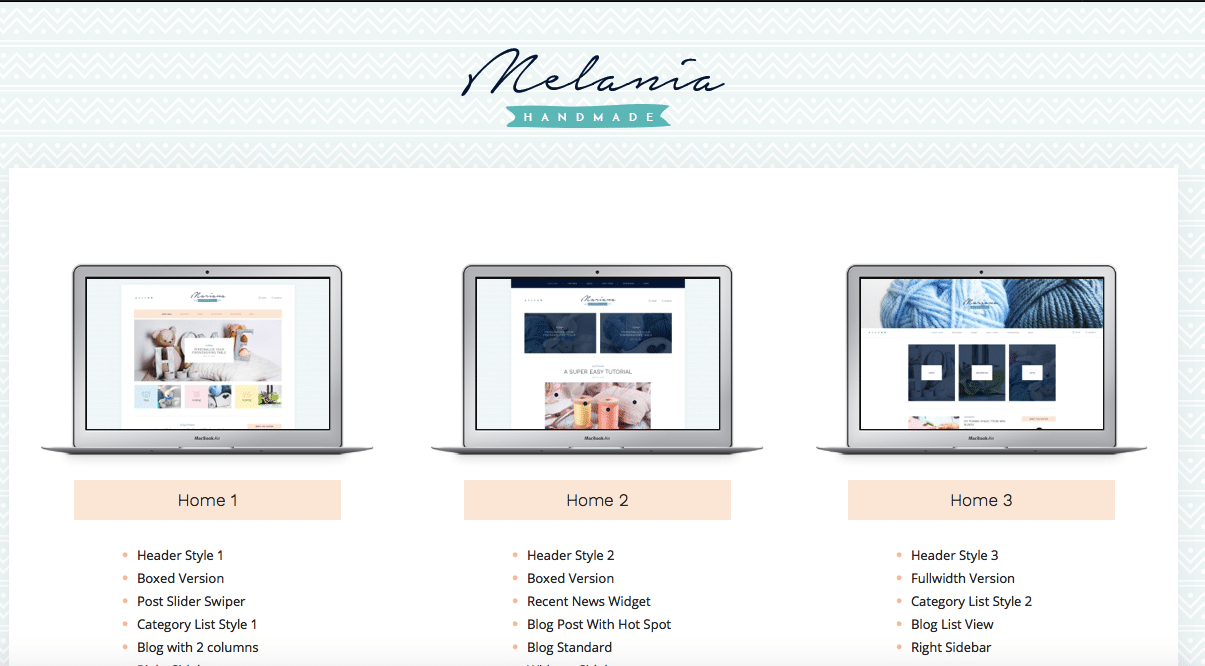 There's hardly any mom that doesn't like making art with her hands! With this intuitive and smart theme, you can now realize and even reinforce your creative potential – share your broad knowledge in handmade craft by penning insightful guides, making tutorials, and posting the pictures of your handmade works right on your Melania blog!
Perfect for mommies who love sewing, knitting, embroidering, and ornamenting, this theme will also grow on those who have nothing to do with these enthralling practices, as Melania enables users to create blogs not related to handmade art.
Even if you're not into embroidery or a similar craft, don't be so hasty to pass the theme by, as it supports lifestyle blogs, too. With the focus on the handmade culture, the Melania theme provides curious moms with a lot more options and solutions to their unchanging daily routine.
---
GlamChic WordPress Theme – WordPress Themes for Mommy Bloggers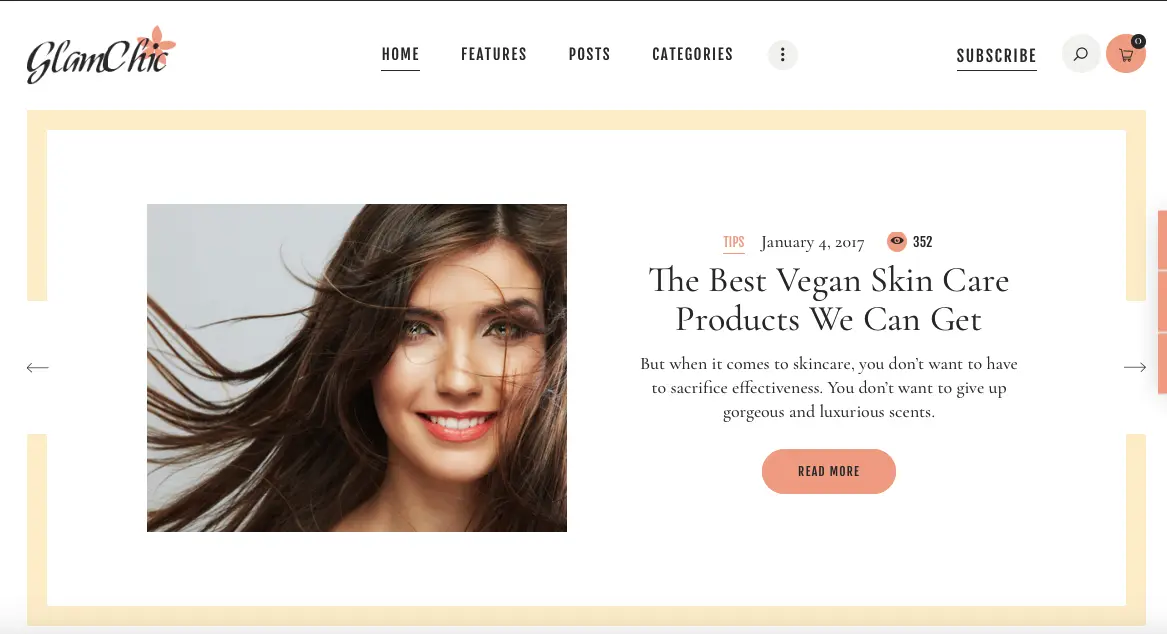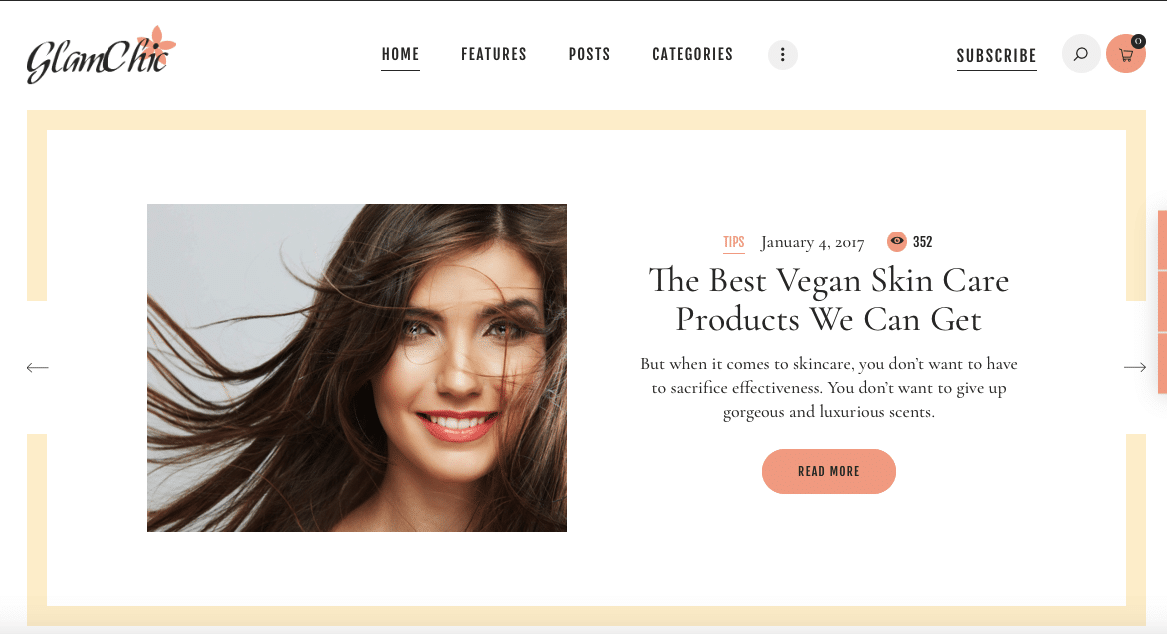 Do you still manage to maintain your stunning looks and stay as charming as you were before giving part of your charm to your baby in birth? And do you still remember and use all your top beauty secrets and recommendations you'd like to share with other self-motivated moms who are ready to dress to impress?
Then the GlamChic theme is definitely for you! Start unveiling your secrets to staying young and gorgeous with this universally acclaimed theme created for sharing and enriching the powerful knowledge of womens' beauty. This theme allows you to build websites for a fashion blog or a beauty store with little effort put in.
Using GlamChic provides a rare opportunity to merchandise, educate, and exchange information with other beauty queens across the web.
With this theme, you can also review cosmetic and skincare products as well as let others post reviews of the products you recommend for use on your blog. The reviewing feature is very effective in helping women give their preferences only to highly rated goods.
After perusing an actual evaluation by a real customer, a user gets to know the naked truth about the product reviewed – just like this practice normally works with other, different services such as online writing companies, where every review is written from an unbiased and fair-minded perspective.
---
Graziola WordPress Theme – WordPress Themes for Mommy Bloggers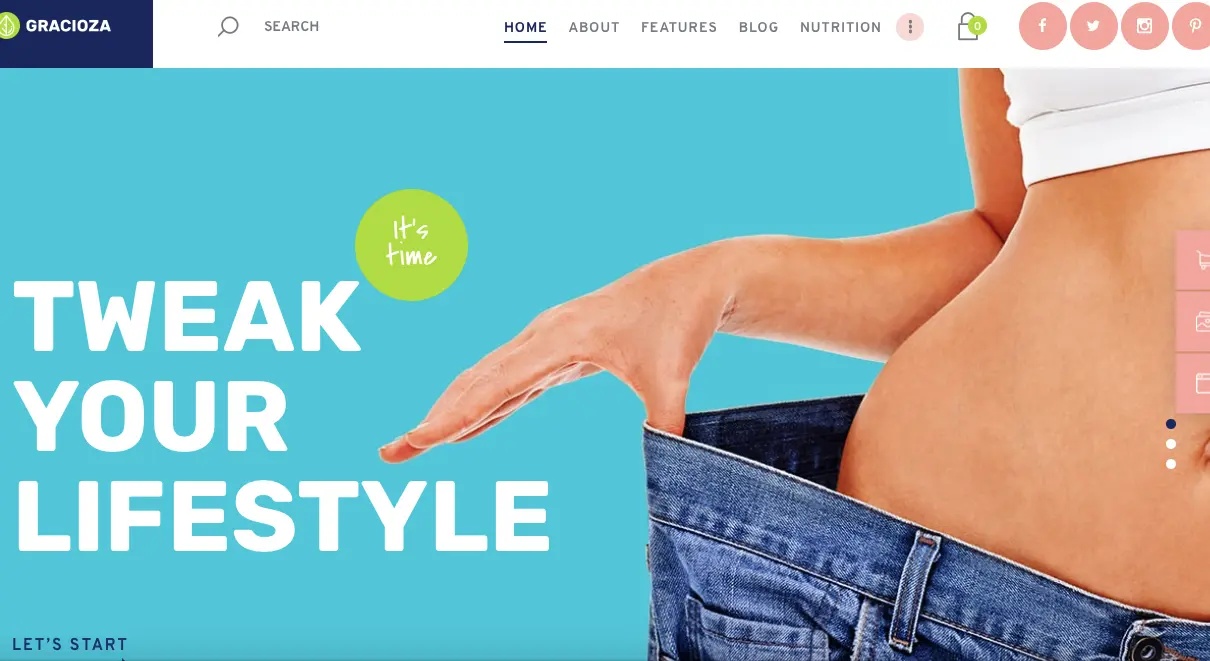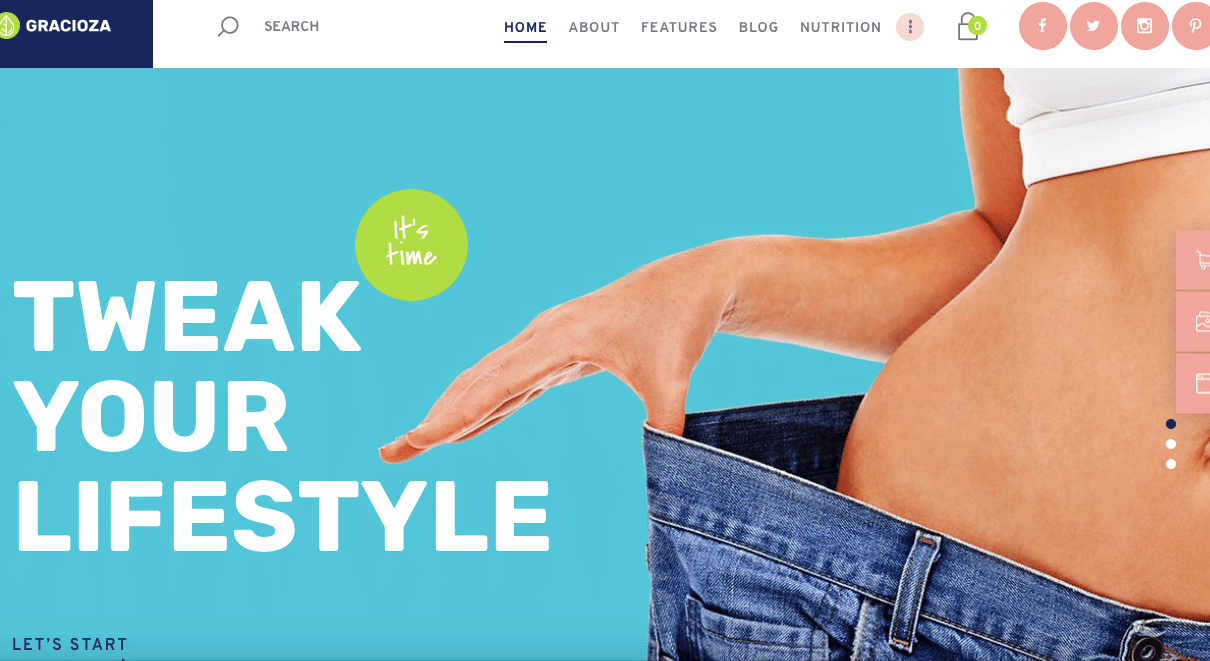 The challenging weight problems after giving birth almost never have mercy even on stately, fit girls. In this regard, guess what is one of the highest trending topics among the young moms community? Yes, managing their weight issues!
And the Graziola theme offers you a great opportunity to create a useful, informative blog aiding overweight or underweight mothers to handle their delicate problem, introducing them to reliable and credible guides, suggestions, and tutorials they can use to overcome postpartum obesity or, in some cases, anorexia.
With this theme, you can create sports magazines, healthy nutrition stores, and other helpful types of content that will assist moms like you in battling their weight problems.
---
Revirta WordPress Theme – WordPress Themes for Mommy Bloggers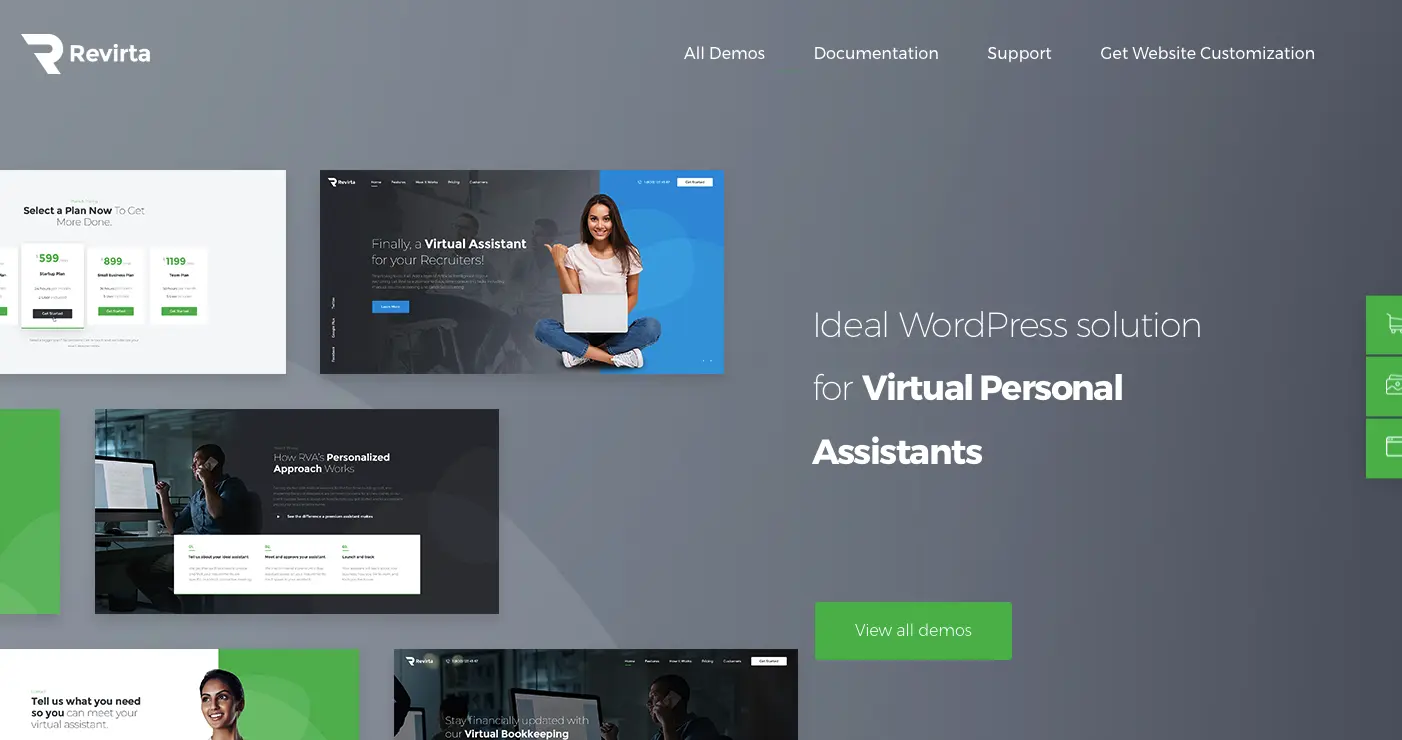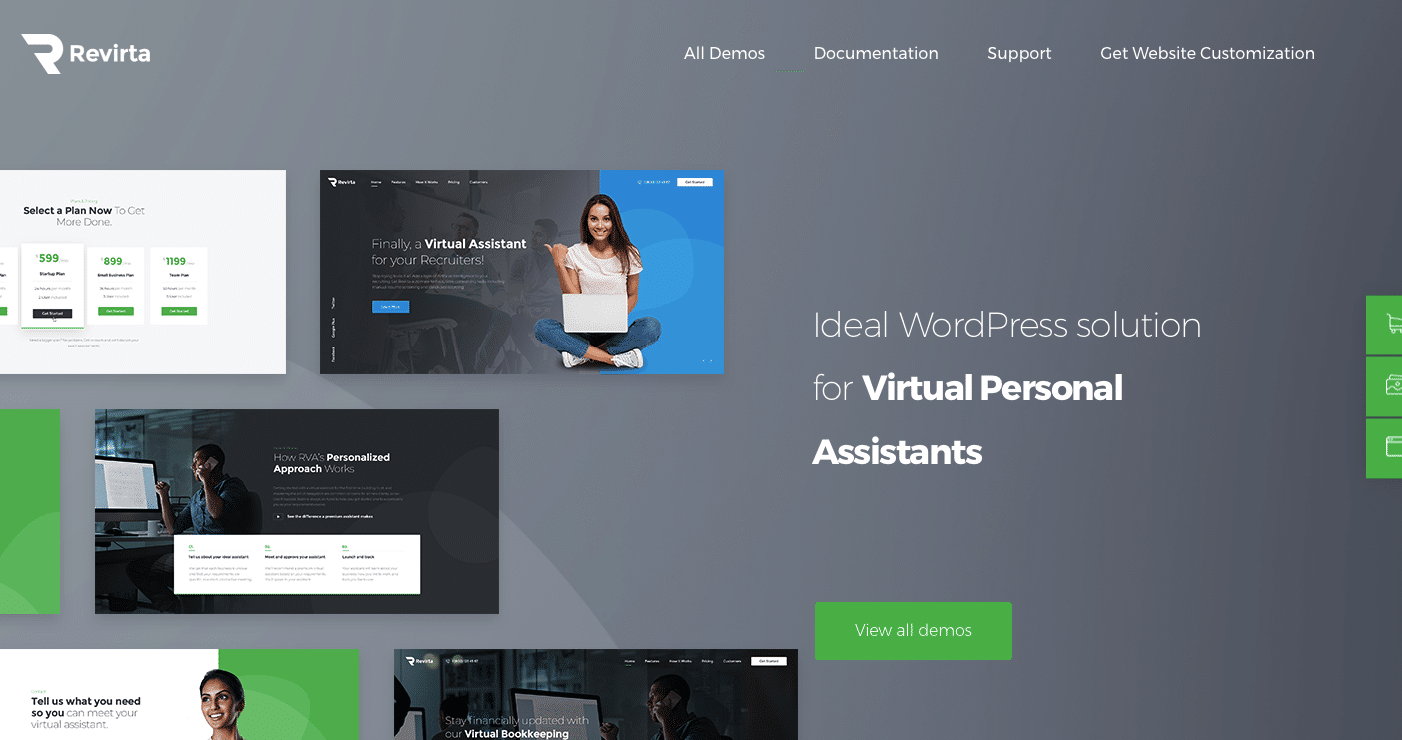 Being a mom doesn't mean giving up your money-making opportunities – Revirta allows you to become a successful entrepreneur and run a thriving online business right from your home! With the Revirta theme, you can conceive your own online organization focusing on virtual assistance or social media consulting.
Creating an online enterprise has never been easier than with the smart functionality of this intuitive theme, which enables overloaded moms to successfully operate their virtual businesses while still being able to care for their offspring.
Powered by the WPBakery page builder, Revirta erases the boundaries for users in developing their own business websites, letting them get more benefits from the final outcome of the development process. The intelligence of the Revirta system goes far beyond traditional standards and rules that most digital entrepreneurs are used to.
The Revirta theme is your greatest solution to any financial struggles you may be experiencing when on maternity leave.
---
Femme WordPress Theme – WordPress Themes for Mommy Bloggers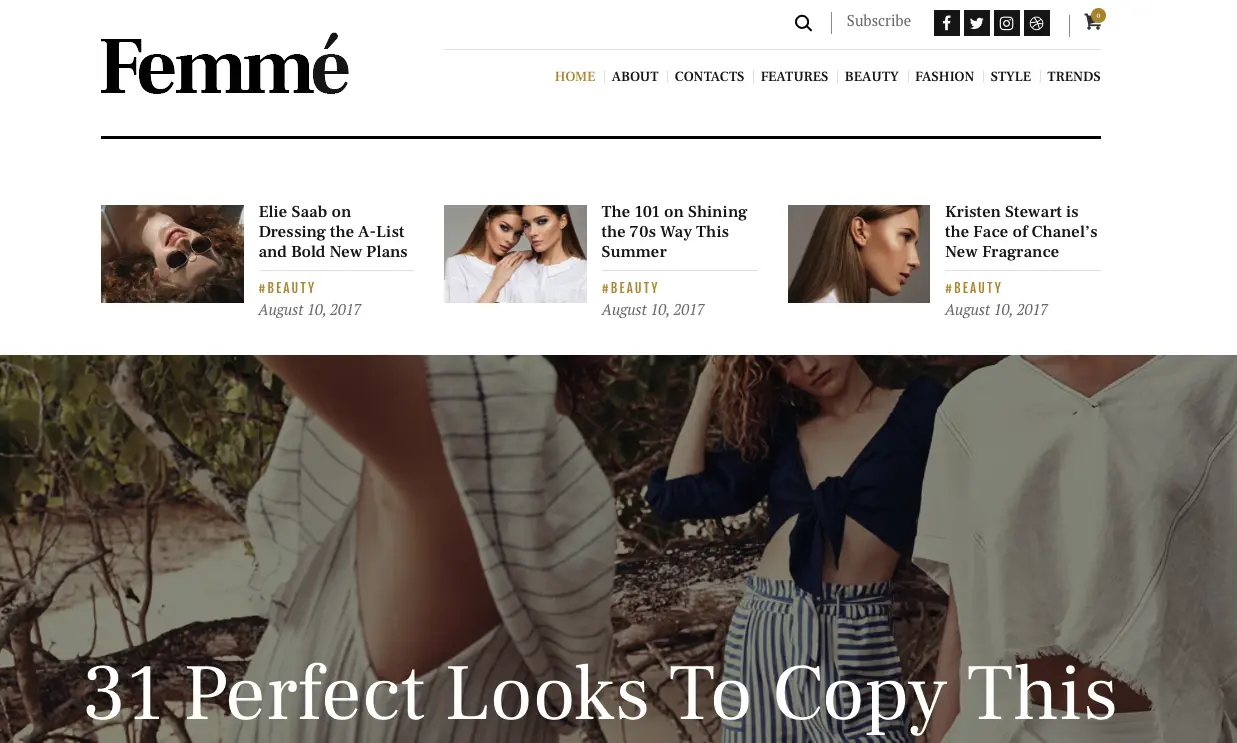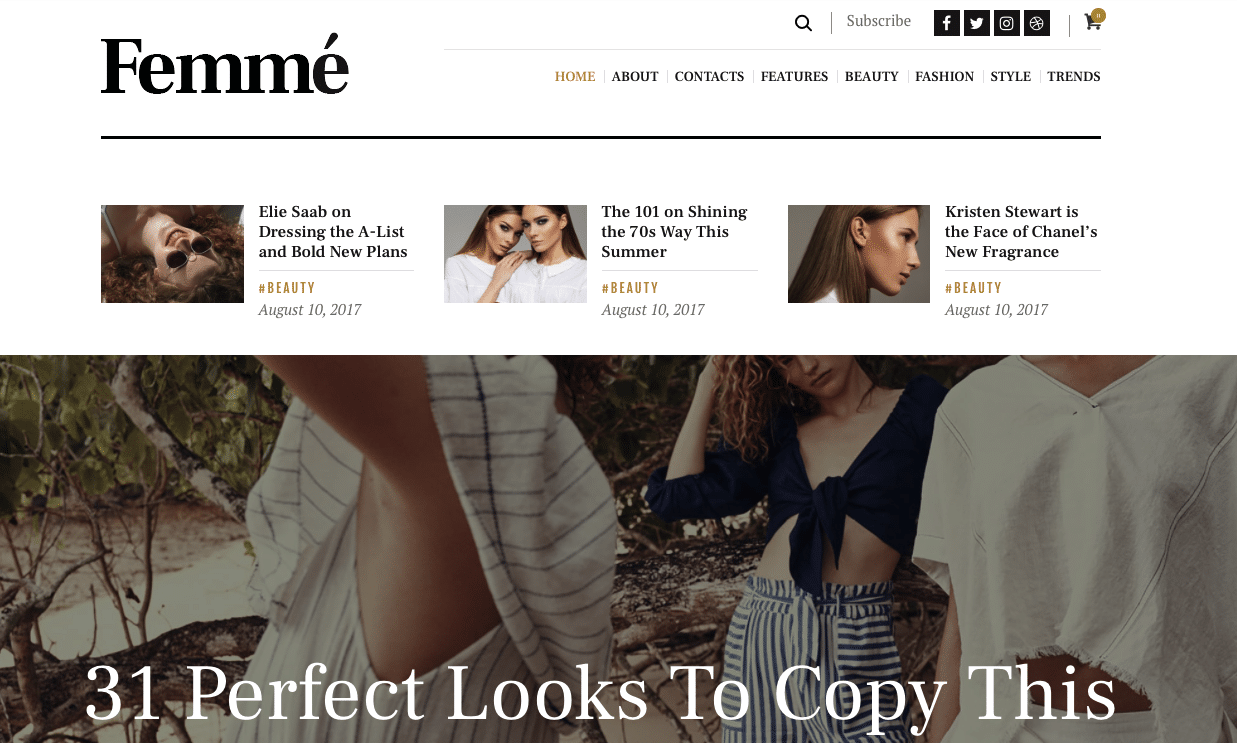 What can inspire a busy mom going through a hectic daily routine more effectively than undertaking a fashion blog? This advanced theme provides moms with a broad canvas for bringing to life their subtlest preferences and attractions in the industry of today's haute couture.
Specially for aspiring fashionistas, the theme provides a broad spectrum of innovative features that will help you turn your website into a piece of digital art, where you'll be able to seamlessly update the readers with the latest news from the fashion industry, like an IT and fashion design pro!
In addition to its striking benefits, the Femme theme comes with Instagram feed integration, which helps users increase their client base in just a few simple steps. Another attractive feature of this theme, the WooCommerce plugin, enables users to monetize their blogging activity with greater efficacy and less effort!
---
Mamita WordPress Theme – WordPress Themes for Mommy Bloggers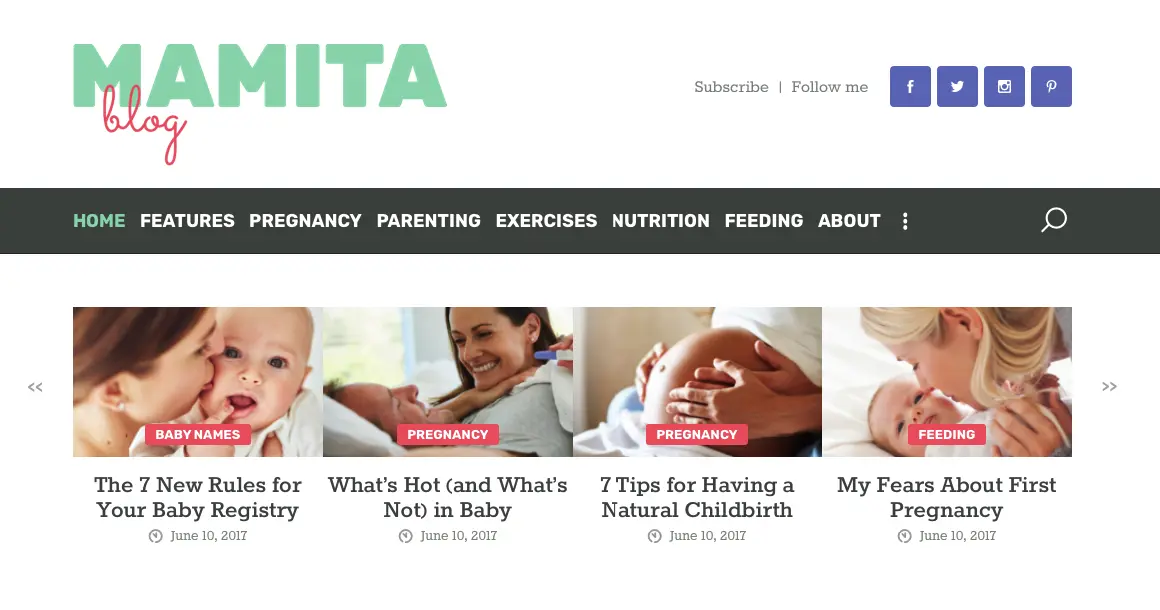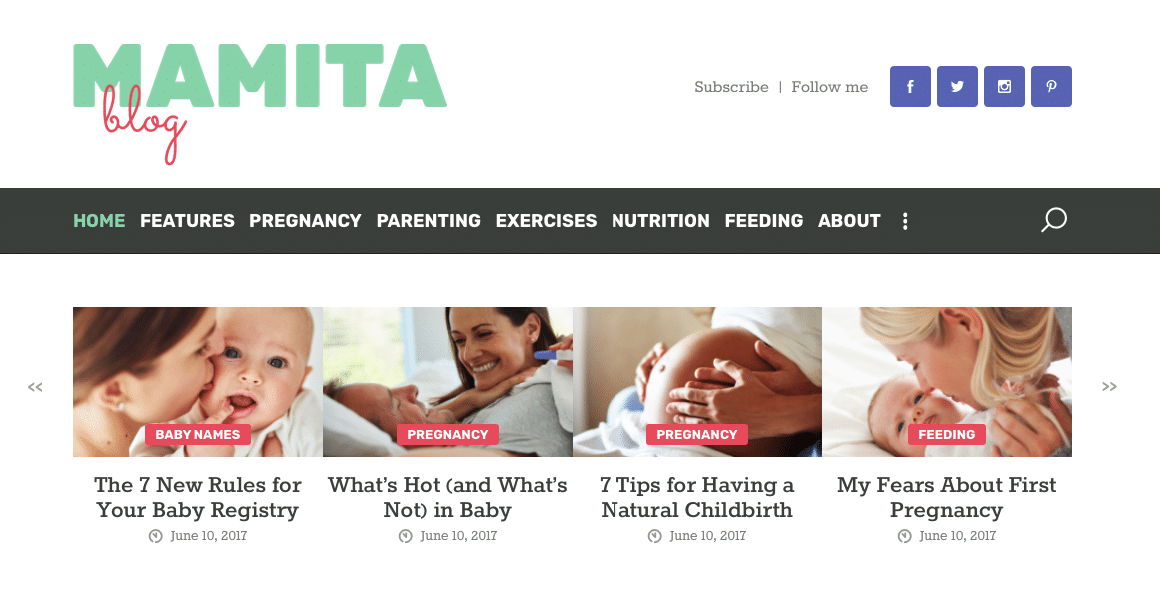 Now we move to the wonderful theme completely dedicated to parenting – here, you can share your own experiences as a mother, covering important motherhood topics such as breastfeeding, pregnancy, postnatal depression and recovery, and including other substantial topics connected with being a mom.
The functionality of the theme allows you to create tutorials with unique content, galleries with your own pictures documenting your outstanding motherhood, and advice for young moms on how to tend to their babies like an expert! In your Mamita blog, you are also free to mention the accomplishments and failures of the father as an active participant of the upbringing process.
The Mamita theme is the perfect choice for mommies with vast experience in parenthood who can help others find the right approach to dealing with their daily challenges of nurturing their kids.
---
Emberlyn WordPress Theme – WordPress Themes for Mommy Bloggers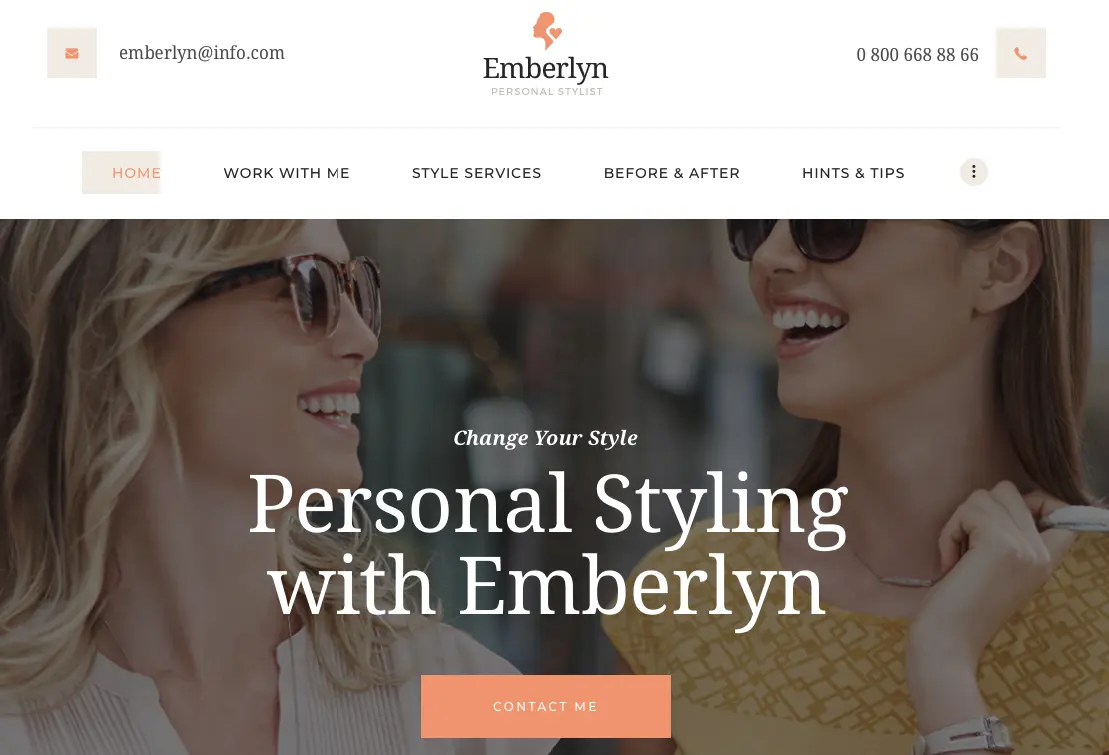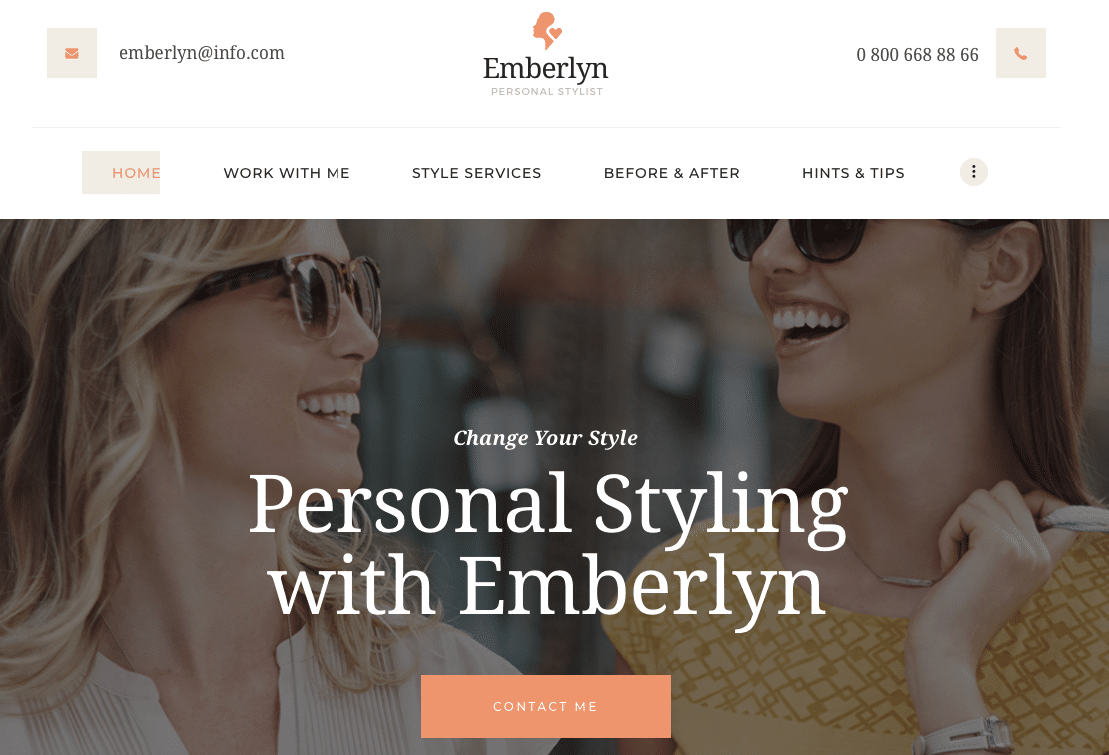 As another noteworthy theme for avid fashion followers, the Emberlyn theme will appeal to the mommies whose profession is fashion! This theme allows you to establish yourself as a prosperous personal shopper, fashion consultant, stylist, or fashion designer.
A fashion blog powered by Emberlyn will indeed draw thousands of curious users to take a look at your page and order your services. The functionality of this bright theme opens doors for users to develop compelling content for their readers, presenting themselves in the most favorable light!
Through this inviting theme, you'll be able to create fascinating videos, presentations, galleries, portfolios, and other forms of content to modernize your blog! The smart interface that the system uses broadens the horizons of enthusiastic moms willing to take the bull by the horns.
They can launch their amazing career as an online fashion expert who makes good money sitting around their beloved kids and giving them the love and protection that they need to stand on their own feet!
---
Let's Get Started Now! – WordPress Themes for Mommy Bloggers
Now that you have taken a close look at the lavish array of the tempting opportunities covered in this article, we bet that your understanding the culture of freelancing among busy moms has changed for the better, hasn't it? The modern digital world greatly refashions the traditional ways and customs of being a caring mom, providing women with the valuable and unprecedented medium for announcing themselves, improving their financial wellness, and maintain their intellectual and cultural growth.
These days, a woman nurturing her small kid doesn't need to put herself into the cage of regression and self- destruction – with WordPress, mommies are to have life beyond their motherly minutia, using attractive and up-to-date blogging practices to stay updated as the world stays ever-changing.
WordPress gives loving mothers unique the tools for care for their kids without ceasing to care for their own selves!
With such a breathtaking profusion of opportunities that blogging introduces to talented moms, every progressive mother should harness the craft of blogging and begin their productive, thrilling, and lucrative WordPress business.
To reach success with the blogger's profession, all you need is unrestrained desire backed up by a good WordPress theme that you can pick among the most popular options we have provided in this extensive article. However, keep in mind that being an eminent blogger is a lot easier than staying a good mother for your kid!