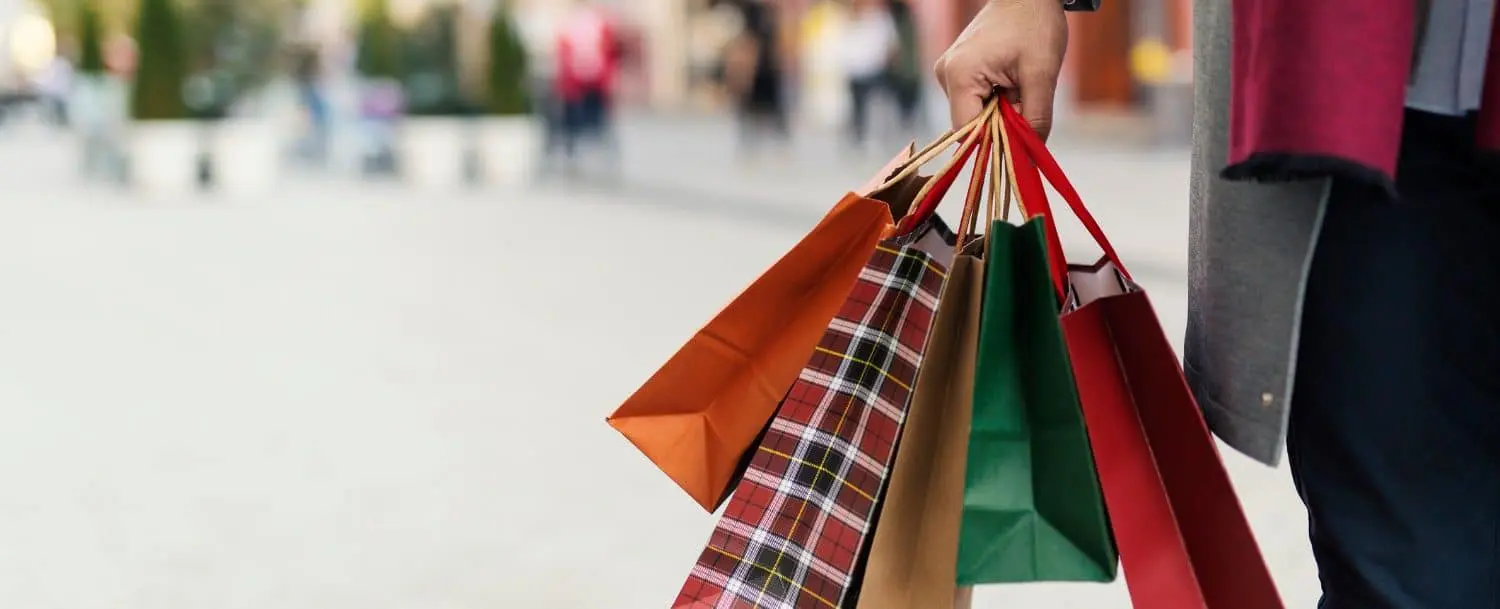 15 Best WordPress Shop Themes for 2020
Looking for a great list of the Best WordPress Shop Themes for 2020?
ECommerce is a quick-growing industry as more and more retailers are moving their businesses to the online space. Online stores are so popular because of the wide customer base and unlimited marketing options available only on the web. To build and manage an online shop, you'll need certain technical tools. WordPress is a content management system that allows building and managing fully functioning websites. WordPress themes let users create customized and unique web designs. And this article is a fantastic place to start your search for an amazing WordPress theme for your eCommerce website. Just keep in mind that in order to install external themes, you'll either need to use WordPress.org (the classic open source software, which we recommend) or WordPress.com, with at least the – somewhat expensive – Business plan.
While there are thousands of themes out there, we handpicked the best of them to help you create an online store of your dreams. With no further ado, here is a list of our favorite WordPress themes for eCommerce websites.
---
The Retailer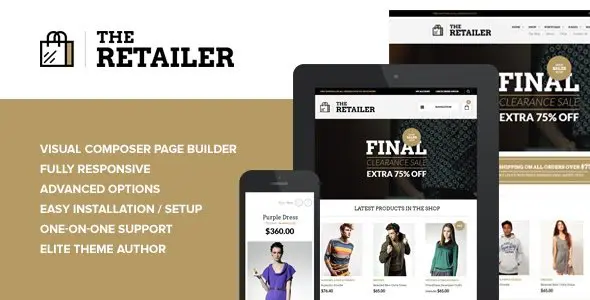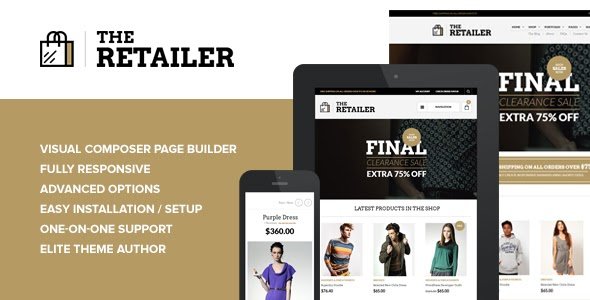 The Retailer is a premium WooCommerce theme for building a classic website store. Designed with eCommerce and retail business in mind, The Retailers provides all tools necessary for setting up and running a functioning online store.
As for design, there are numerous demo pages created as a starting point for customizing your website. The theme comes with the WP Bakery Page Building plugin useful for creating advanced layouts. You can create amazing slideshows for your content using the Slider Revolution Plugin, which is also included in the package. Additionally, there are several engaging animations, including the one which makes images move along with a user's mouse and a flipping thumbnail.
Click here to download The Retailer.
---
Merchandiser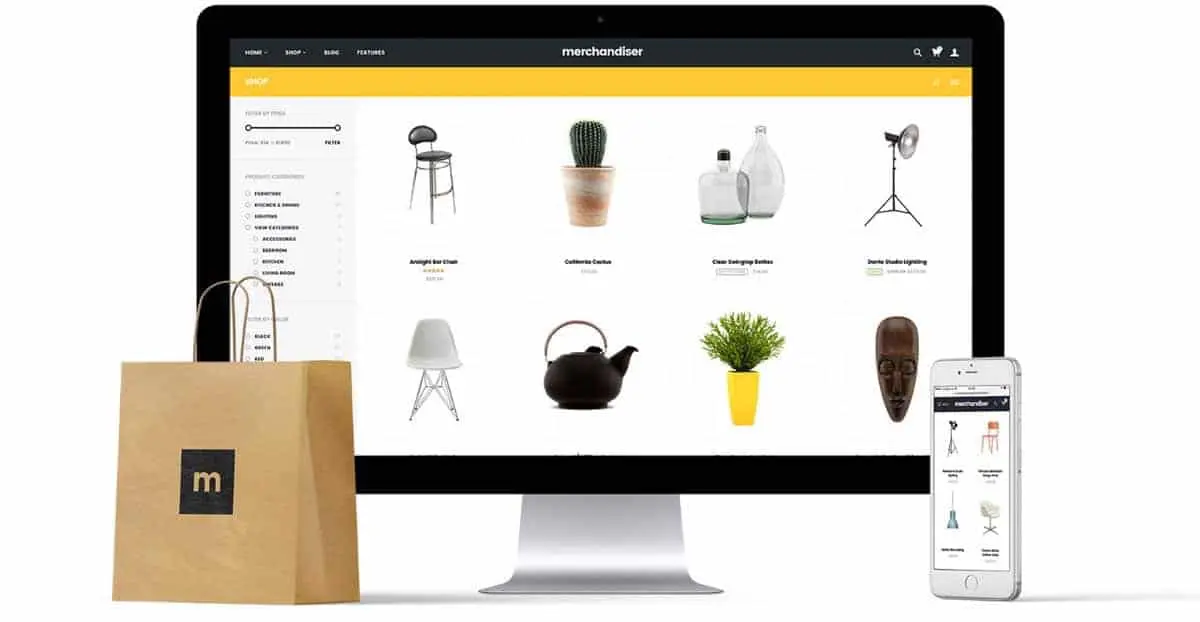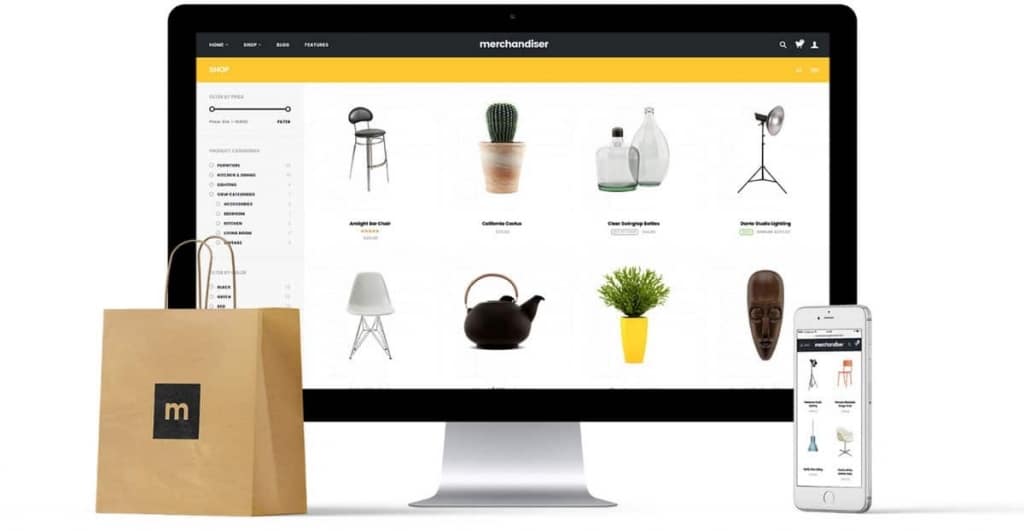 Merchandiser is a modern online store theme for WooCommerce. The Merchandiser theme is suitable for all kinds of business. Minimalism, simplicity, and functionality are the central principles used in the theme's design.
Merchandiser's package comes with the Visual Composer plugin that enables users to build customized pages using a drag & drop interface. Here are some Merchandiser's options:
Handpicked selection of Google Fonts
Customizable header
Live preview
Merchandiser is bundled with PayPal, BACS gateway, and cash payment option. You can specifically customize the language and currency for your location.
Merchandiser is perfect for you if you're looking for a balance of comprehensive functionality and powerful design options.
Click here to download Merchandiser.
---
Shoptimizer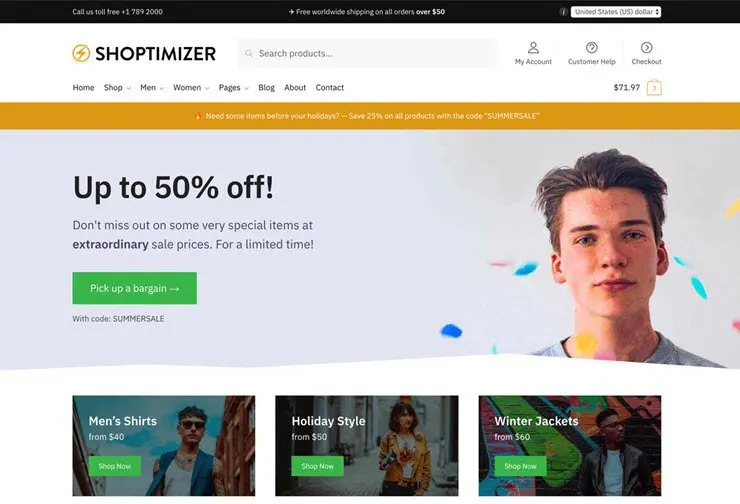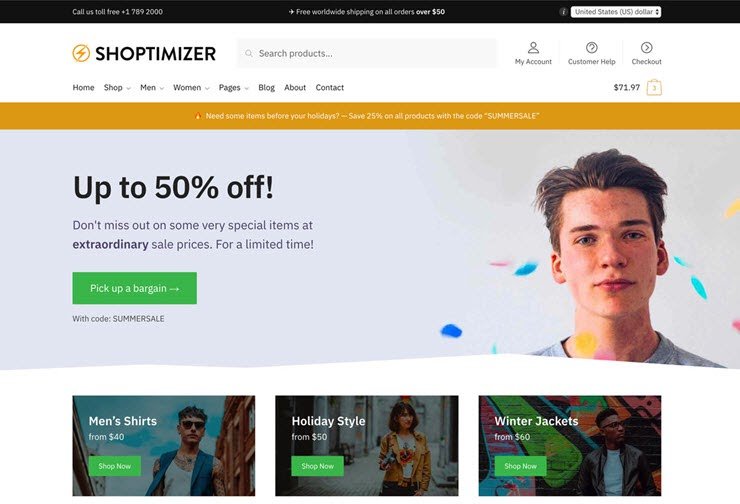 Shoptimizer is another WooCommerce theme for WordPress. Unlike other similar themes, Shoptimizer was built around the concepts of conversions and speed.
Shoptimizer delivers a dramatic improvement in loading times using the automatic stylesheet minification feature. Because of this technology, the key pages load instantly, making the theme feel very responsive.
Shoptimizer has been designed as a 'mobile-first' theme, meaning that your mobile users will get the full shopping experience from their smartphones.
When it comes to design, the theme offers the Elementor page builder tool, which allows users to design pages with no coding knowledge. If you prefer using pre-built pages, Shoptimize has got you covered! The theme's package comes with a pre-designed homepage, sales, about, contacts, and FAQ pages. Plus, you are free to use suggested stock images without worrying about copyright.
Click here to download Shoptimizer.
---
Tonda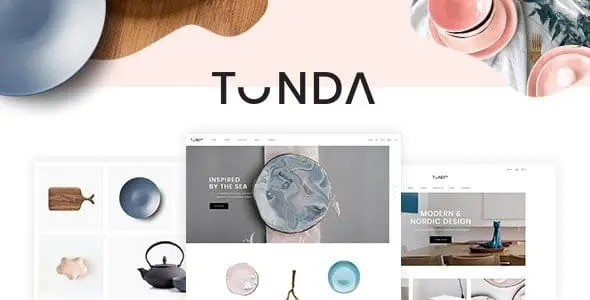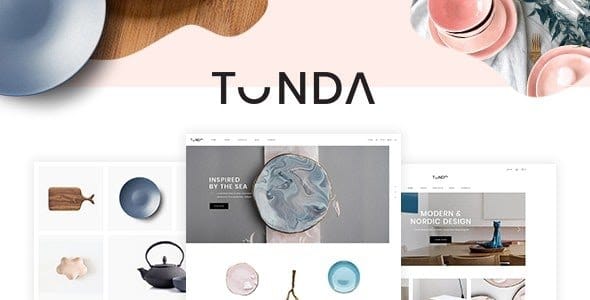 Tonda is a stylish WordPress theme for eCommerce websites. This modern and elegant WooCommerce theme is made for online stores, specifically for retailers, beauty products, and ceramic products.
Tonda's collection of pages and layouts consists of six home and nine inner pages. All page layouts are highly customizable. Tonda offers not only a stylish product presentation but also a better customer experience. Here is a list of shop options available for customers:
User dashboard
Wishlist
Shopping cart
Order tracking
Product zoom
Quick view
With the Tonda theme, no coding knowledge is needed. Another advantage is that you can build your website to be displayed on all devices.
Click here to download Merchandiser.
---
Shopkeeper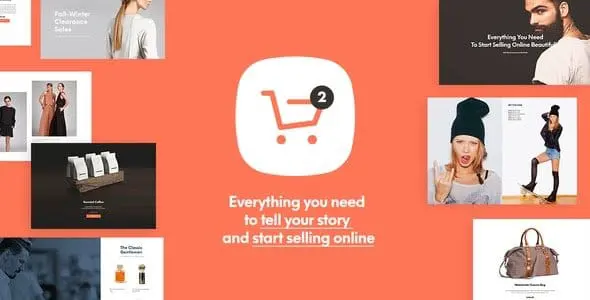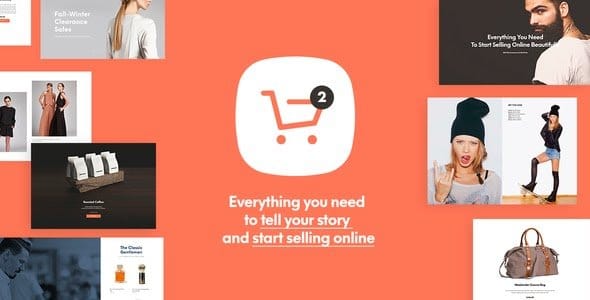 Shopkeeper is a multipurpose WooCommerce theme that's perfectly equipped for creating an eCommerce website. The Shopkeeper theme is easy and quick to set up and manage. You'll get an automatic setup, updates, and customer support available upon installation. Shopkeeper is great for beginners because it doesn't require the hassle of coding to create a beautiful looking and fully functioning website.
Use Shopkeeper not only for building a store, but also for creating an online catalog, blog, displaying your portfolio, and managing inventory. Shopkeeper is responsive to different devices, so you can make a mobile-friendly website.
With all of its useful features, Shopkeeper doesn't slow down your website as some of the themes do.
Click here to download Shopkeeper.
---
Jayla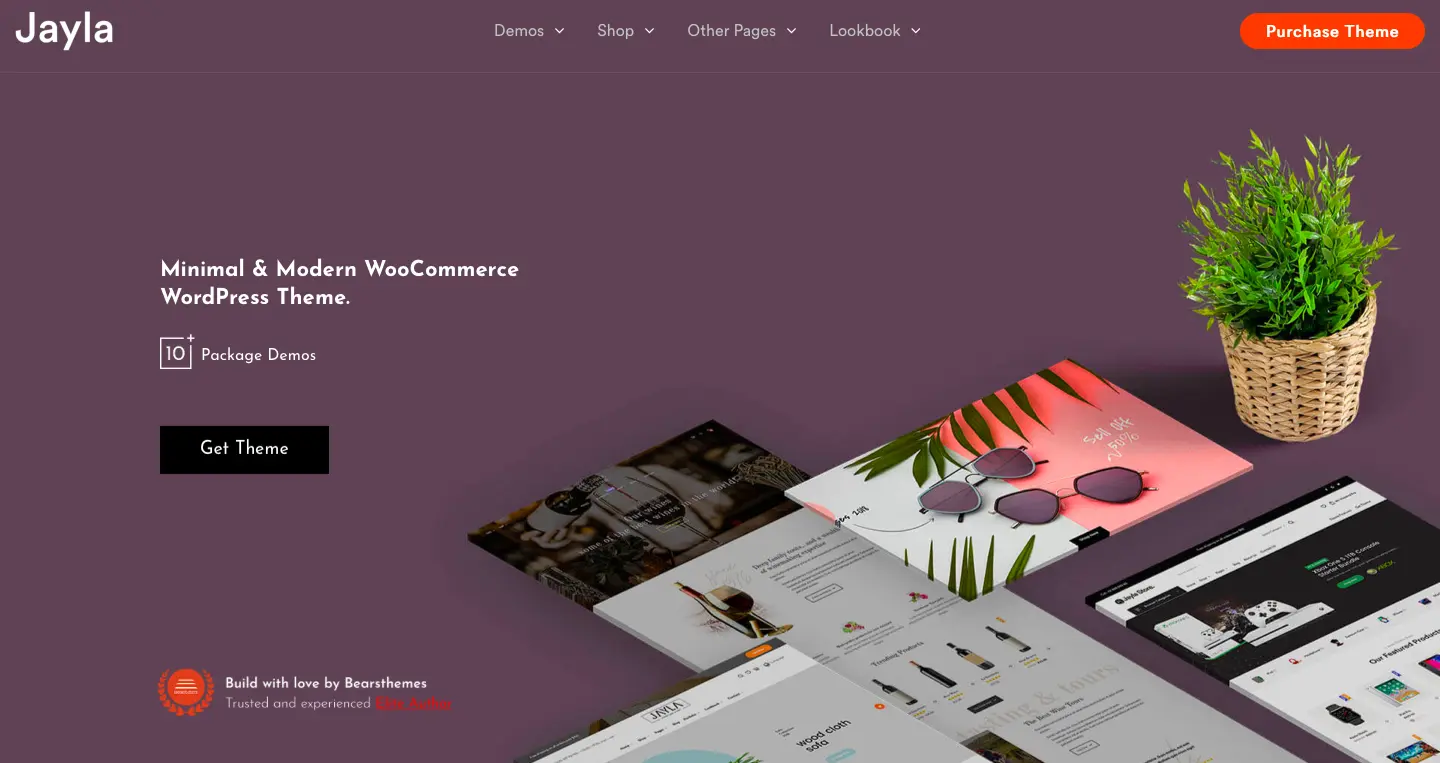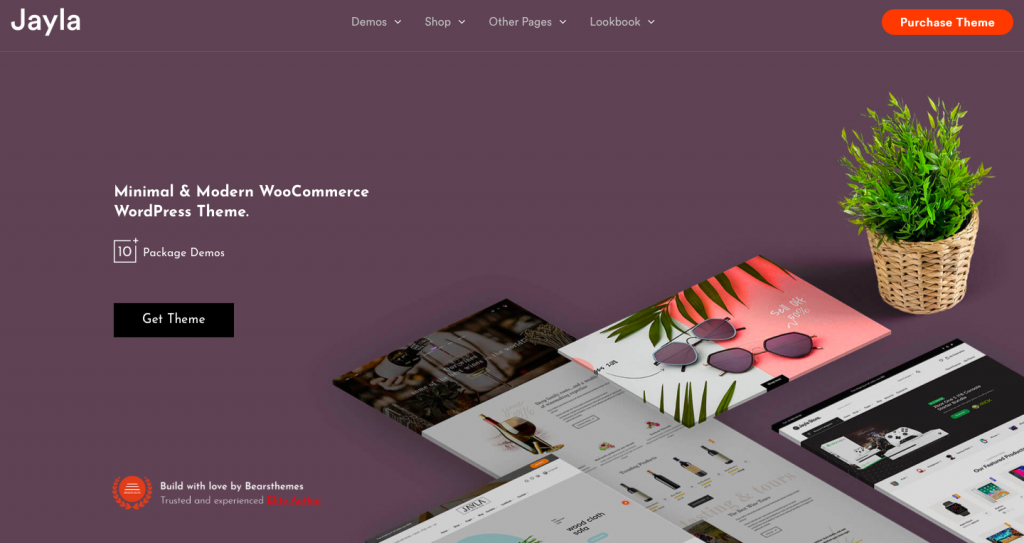 Jayla is a minimal and modern WooCommerce theme for creating professional-looking online stores. Being extremely easy to navigate, Jayla features a drag-and-drop page builder, header & footer builders, and one-click demo installation.
You can start creating your website by choosing one of the multiple layouts included in the download package. The theme also supports all Google fonts and allows you to customize different elements of your website.
If you want to customize your website a bit more, the Visual Composer tool and Bootstrap Framework are used for general page building. You can play around with multi builder blocks and choose from the unlimited colors on a layout. Additionally, the theme allows you to create eye-catching photo and video backgrounds.
Click here to download Jayla.
---
eLab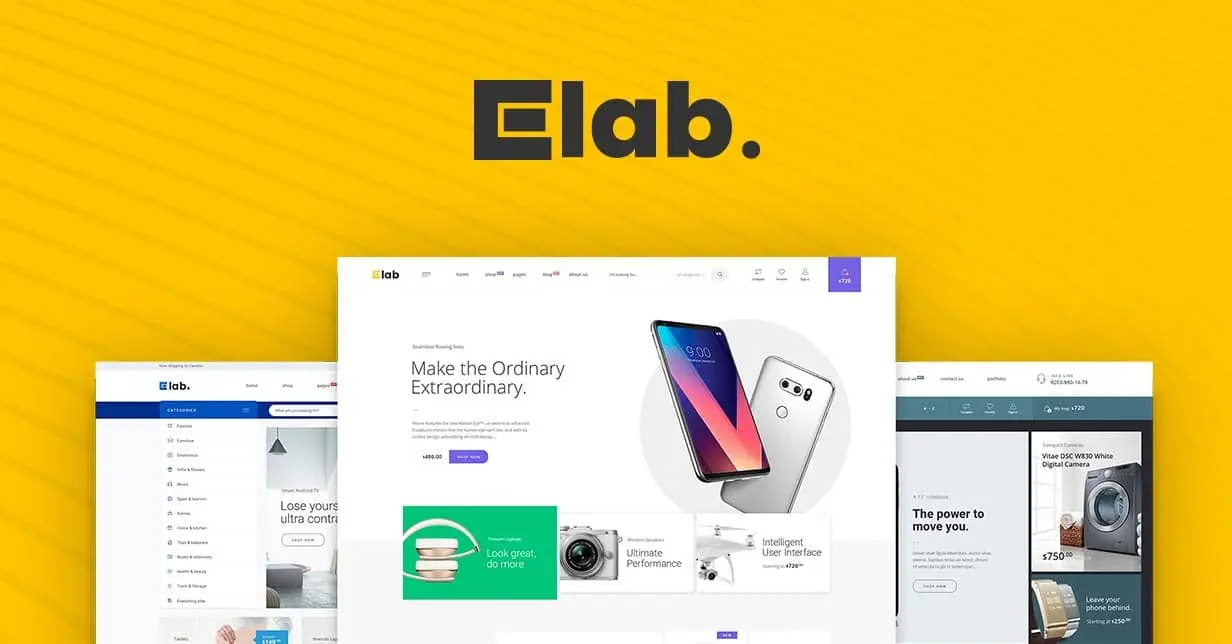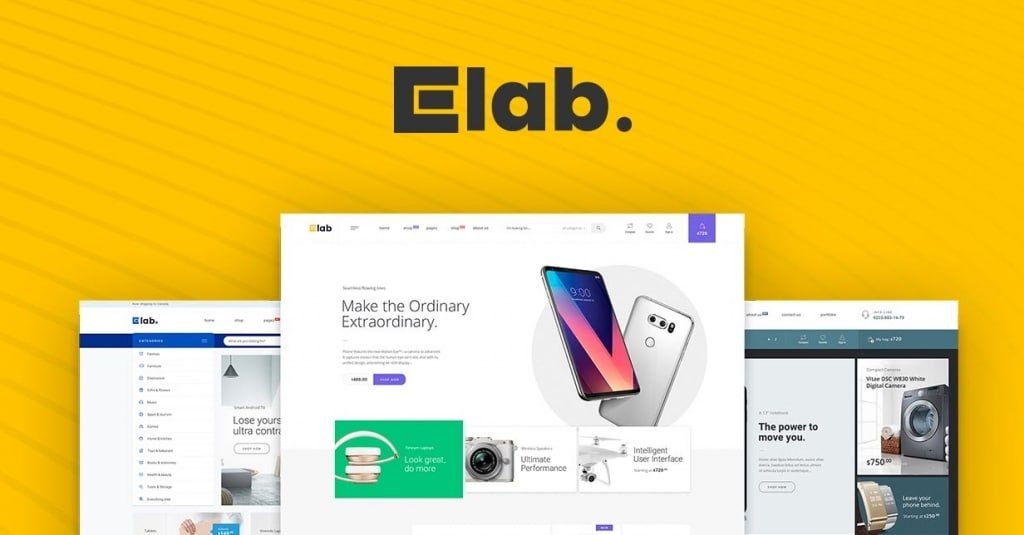 eLab is a WooCommerce theme designed for creating online stores specializing in electronic products. Regardless of the kind of electronics you're selling, eLab should be able to give you enough tools to build a perfect website for your industry.
There are eight different eCommerce store demos ready to use. eLab's demos allow you to do the following:
Display brand info
Create a homepage of your store with a listing of your products
Display of the featured products in a large slider
There is a wide range of templates for the individual products listed in your online store. You can also customize these templates using a content builder tool. Additionally, eLab also integrates with many popular WooCommerce extensions if you need some functional add-ons.
Click here to download eLab.
---
Artemis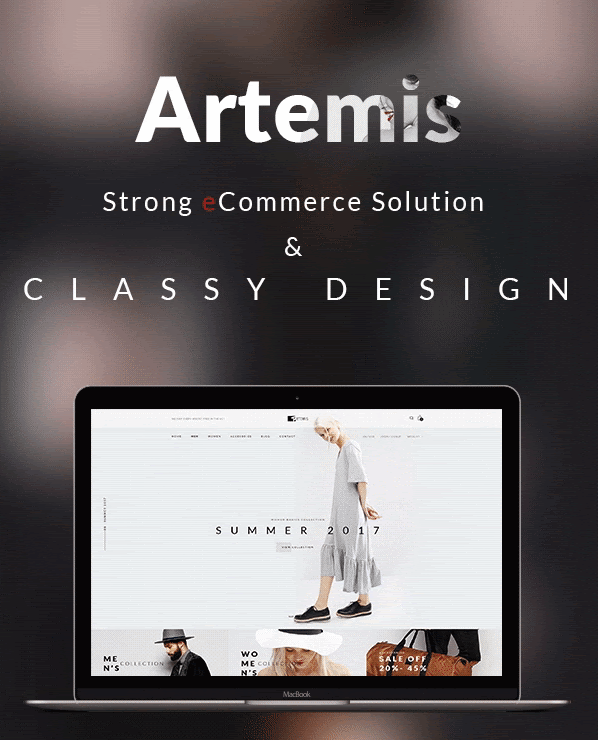 Artemis is another amazing theme built around the WooCommerce plugin. The theme's package has all the essential features needed for building an online store.
When it comes to design, Artemis provides a rich selection of online store demos. The design layouts are typically classy and stylish-looking, being the best choice for premium products.
The theme is designed with your customers in mind and has several customer-friendly features. For instance, you can add a fast search feature that makes it easier to quickly find products. You can also upload a photo gallery and video to each of your products for a better display.
Also, Artemis is a mobile-friendly theme and allows customers to purchase from different devices. Another great advantage of Artemis is that it features multilingual translation for clients worldwide.
Click here to download Artemis.
---
Uncode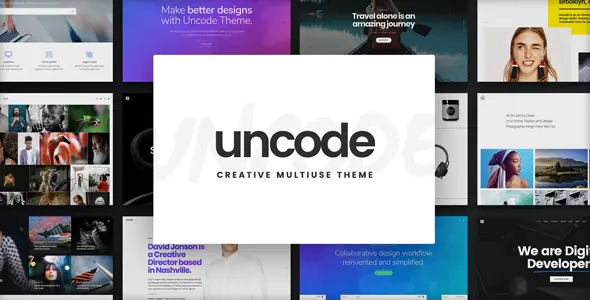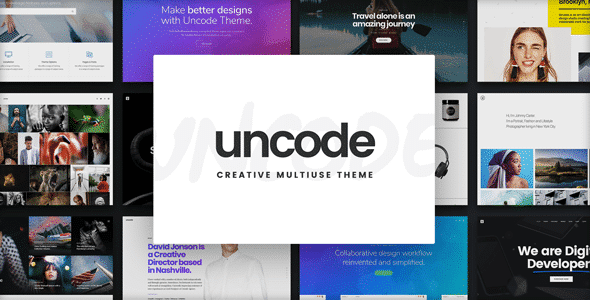 Uncode is another powerful WooCommerce theme with a highly intuitive user interface. This theme is highly customizable and flexible, which is perfect for creating unique eCommerce websites.
The theme offers various eCommerce-relevant features, like product gallery, pricing plans, and different shop template pages. You'll find extensive customization options in the Advanced Theme Options Panel. The theme is designed with pixel-perfect attention to all visual details. Additionally, Uncode has a specific setting called Skins that allows you to automatically switch your text and elements accordingly with the background coloring.
Click here to download Uncode.
---
Divi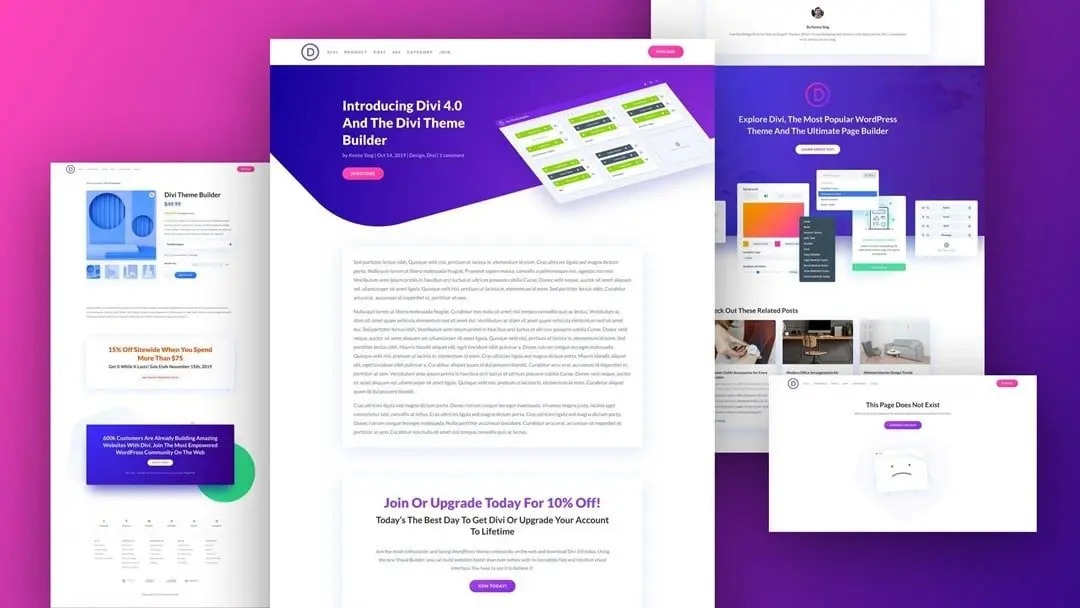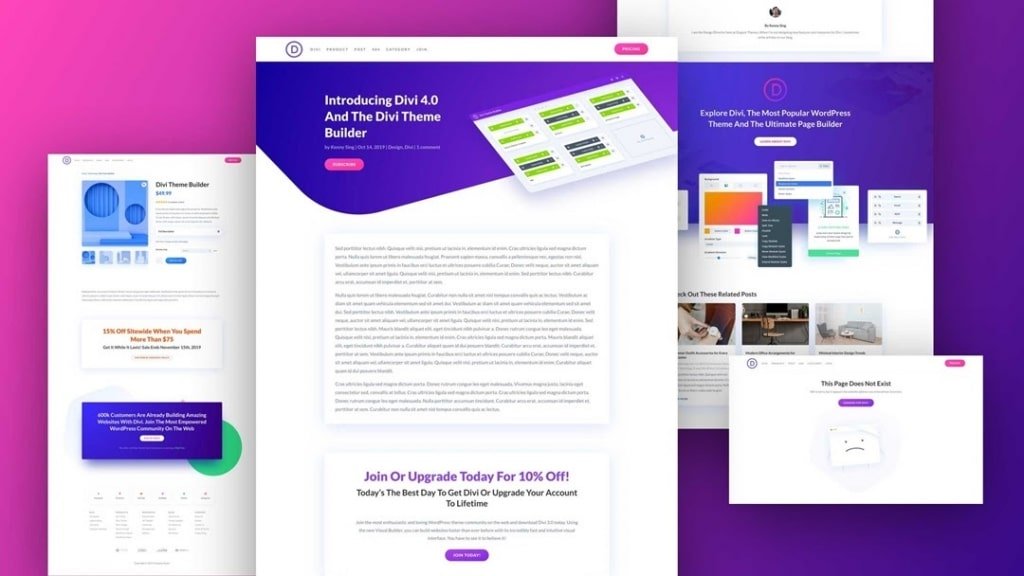 Divi is a popular WordPress theme suited for all kinds of online stores. Divi's interface is simple enough and accessible for beginners yet not limiting for developers who can easily combine custom CSS with the theme's visual elements.
There are thousands of visual elements and design options available. The drag & drop builder allows you to easily manage the elements on the frontend of your website. You'll be able to see the real-time results of editing and customizing your pages. Divi's demo websites include several well-designed eCommerce purposed websites, product pages, and carts.
Click here to download Divi.
---
TheGem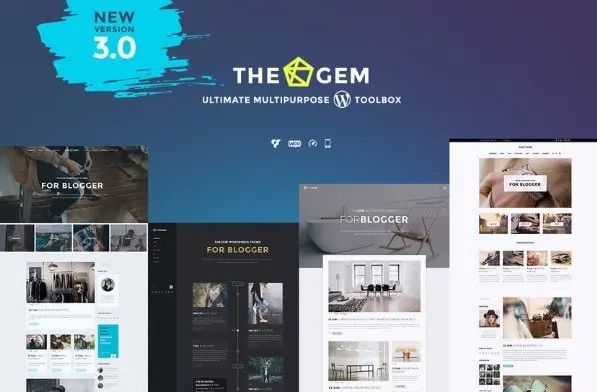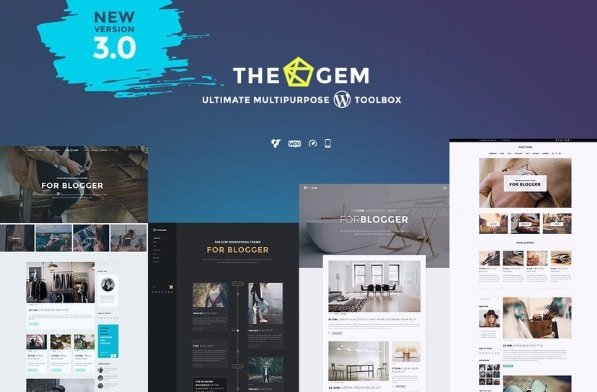 TheGem is another WooCommerce integrated theme capable of managing all sorts of eCommerce websites. Since no coding skills are required, TheGem is perfect for business owners because it allows them to skip technicalities and focus on managing their business.
You will find 150 pre-built demo pages available upon installation. Each demo has been thoroughly researched and created in collaboration with the star designers.
TheGem's web building toolbox offers various features, visual elements, and styles. It also includes dozens of customizable shop page styles, image galleries, product portfolios, and catalogs. You can customize the layouts to match the unique requirements of your business.
TheGem is fully optimized for different devices, including laptops, smartphones, and tablets.
Click here to download TheGem.
---
Kalium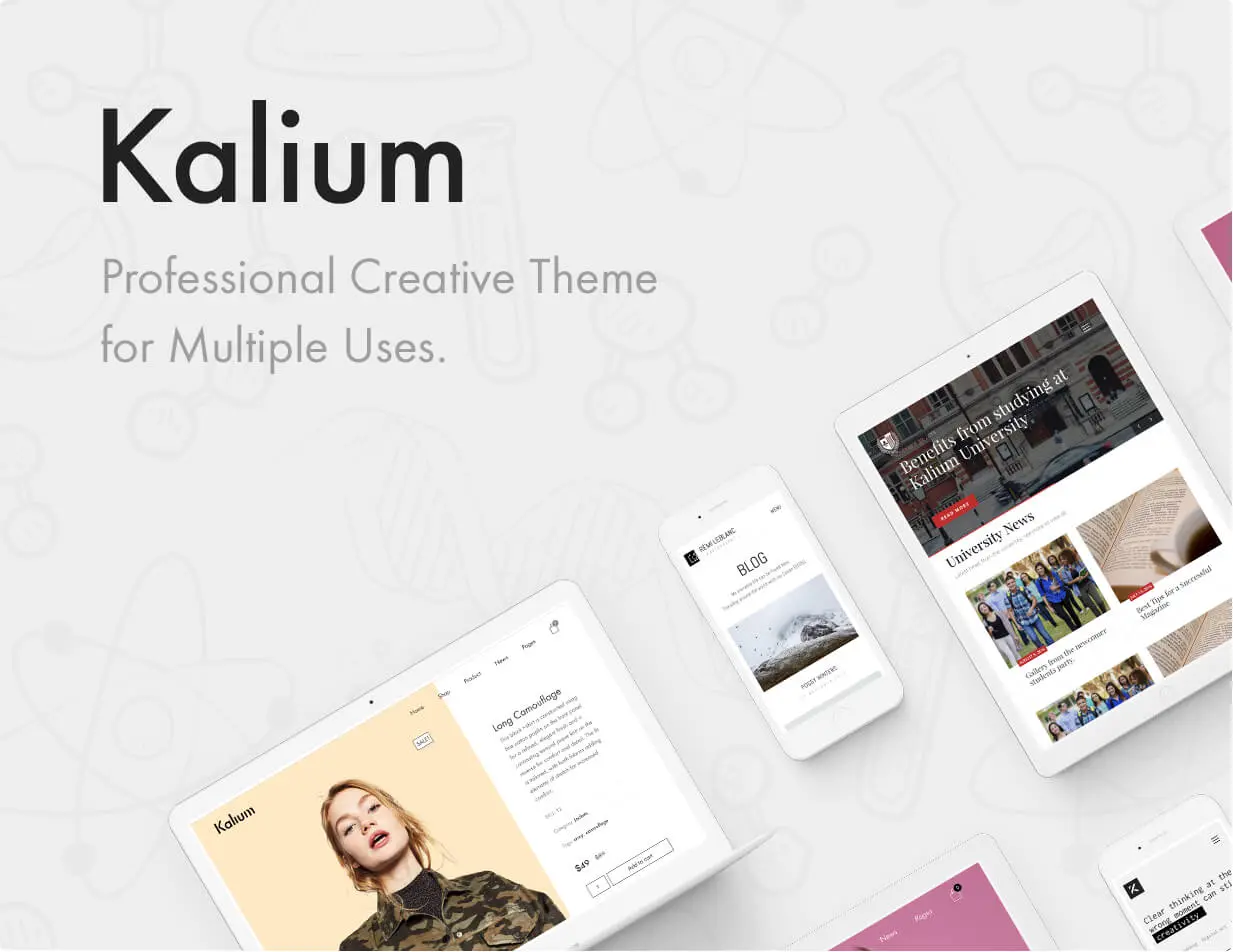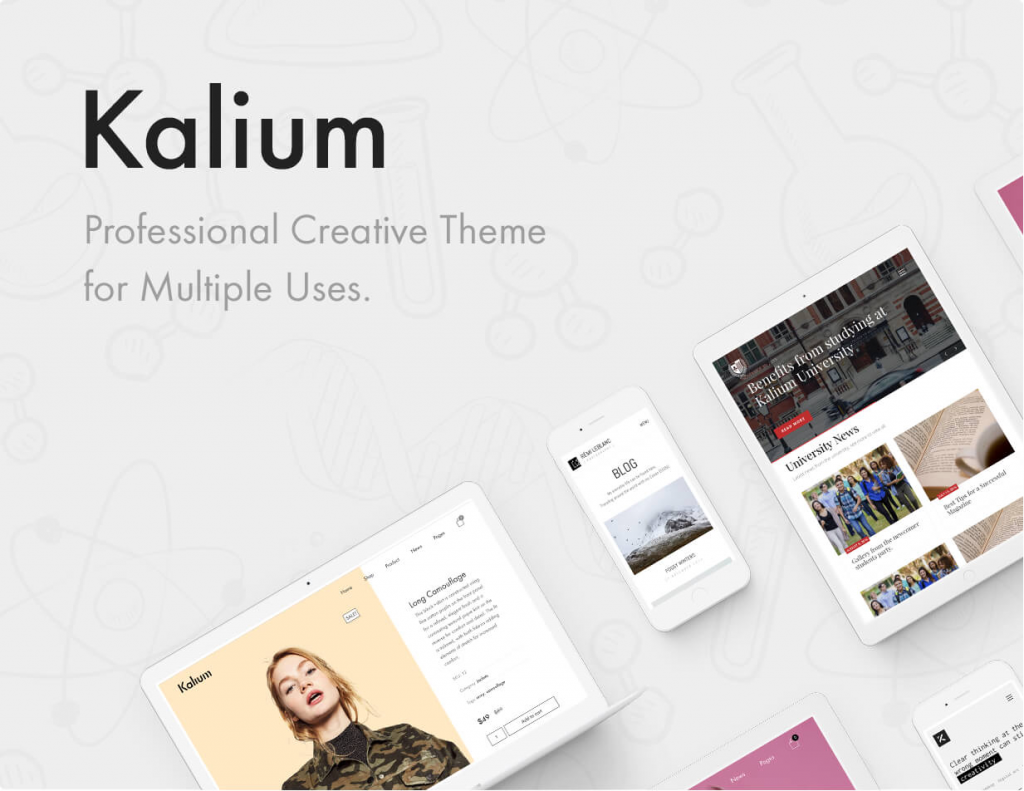 Kalium is a modern eCommerce theme ideal for creating a unique and well-functioning online store. Kalum's non-formal vibe is perfect for authentic and homemade products.
Typography is a big thing in Kalium. The theme supports over 600 Google fonts and allows users to add personalized fonts.
It's a great theme if your business requires thorough and creative customization. Kalium offers a total of 800 icons, 4 packages, and three footer variations. Also, there are different animation options available if you want to add some motion to your products.
There are pre-maid demo concepts for all kinds of industries, including stores, agencies, and fashion shops. Kalium is completely responsive to mobile devices and looks amazing in all browsers.
Click here to download Kalium.
---
The Hanger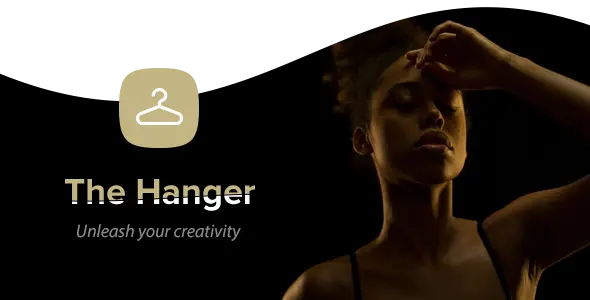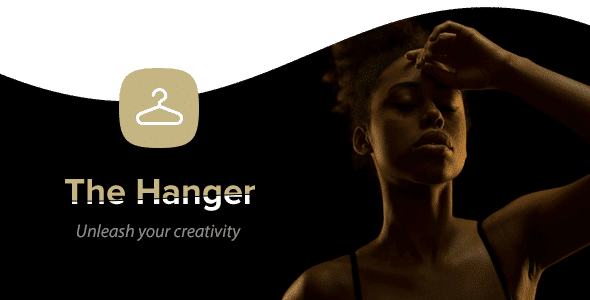 The Hanger is a versatile eCommerce WordPress theme for WooCommerce. Despite its name, The Hanger is a great solution for creating stores for all kinds of products.
The theme is easy to install, setup, and doesn't require any coding skills. You can create a mobile-friendly multilingual online store with different currencies.
The Hanger's customization is taken to the next level because the software helps users with self-explanatory steps. You will also see step-by-step explanatory videos helpful in configuring an online store. The theme comes fully optimized for the search engines, which is another helpful in commerce feature.
Click here to download The Hanger.
---
June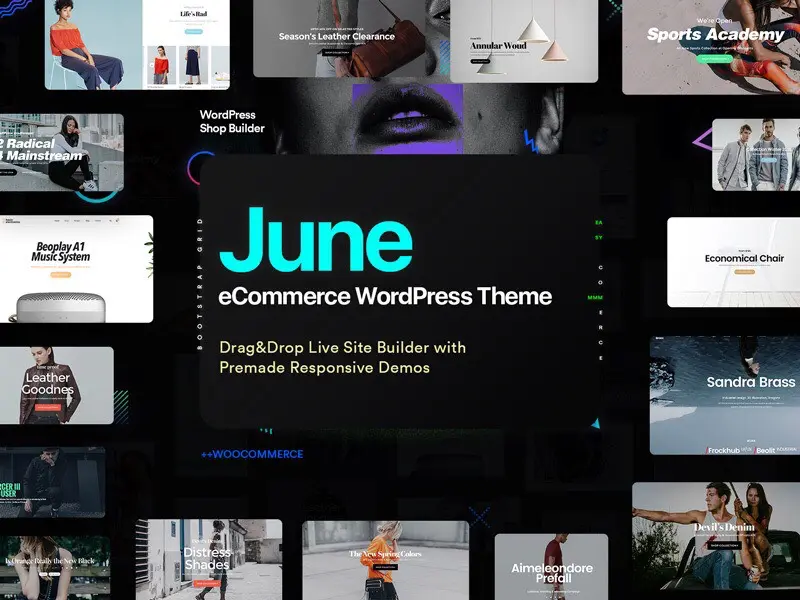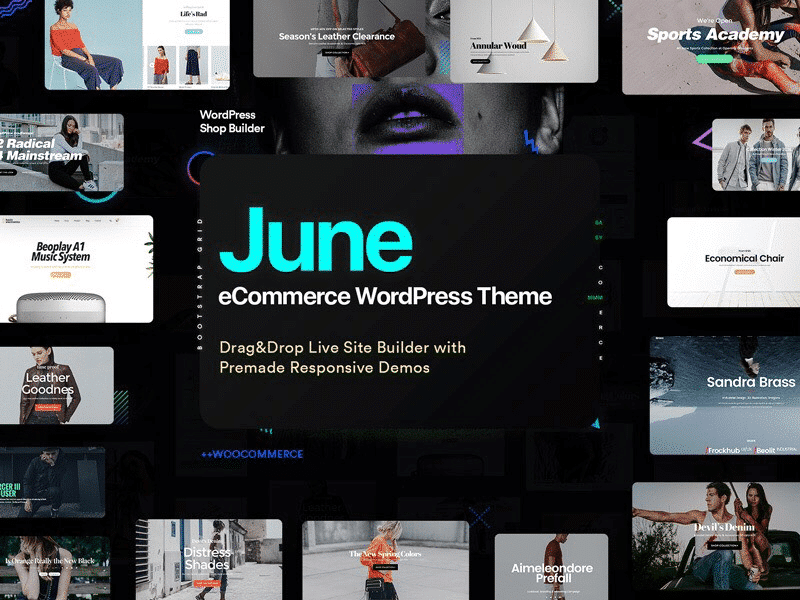 June is a dedicated shop builder theme powered by the WooCommerce plugin. June is quite easy to use and doesn't require manual configuration.
The theme offers a drag & drop functionality and live front-end editing. June's package comes with
16 pre-made headers
15+ pre-made unique demos
9 product pages
the unlimited number of product pages
You can also add an image portfolio and gallery to your website. Additionally, there are numerous blog and article layouts if you want to engage your customers and have them spend a bit more time on your website.
Click here to download June.
---
Final thoughts
You now have a great list of the sest WordPress shop themes in 2020. As you can see, there are a lot of accessible options for creating a stunning eCommerce website. Most of these themes are highly customizable and won't be limiting your creative potential. We tried to include different kinds of WordPress themes for businesses in various industries. We hope you've found something that meets your selling needs here! Check out our 5 helpful WordPress tips for beginners to learn more about WordPress.