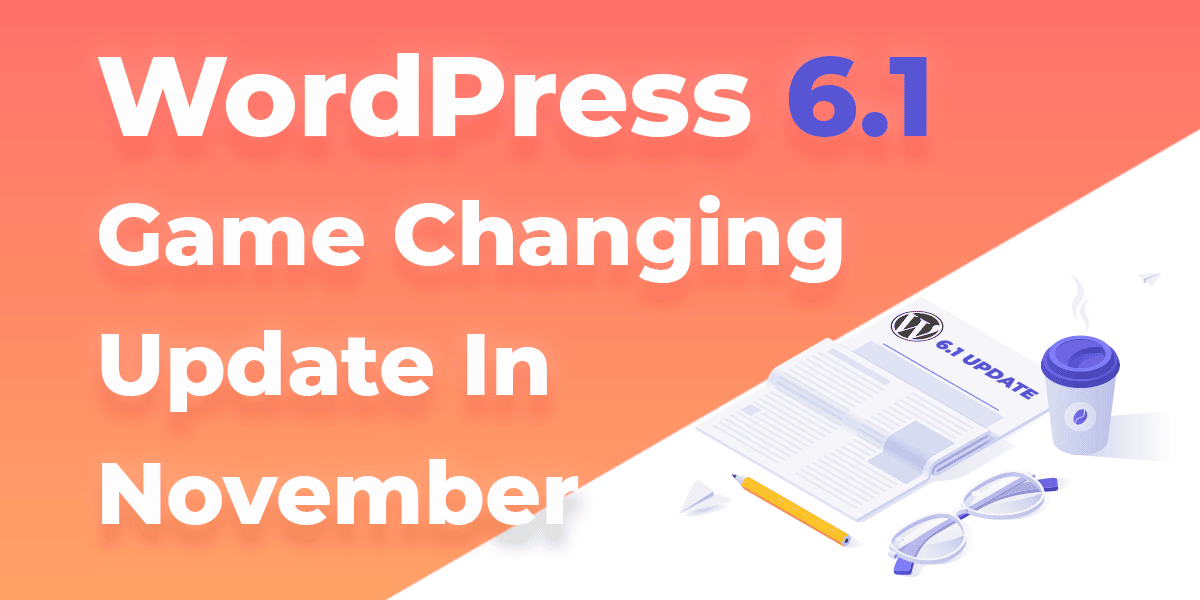 WordPress 6.1 Release Highlights
About 43% of all nearly 2 billion websites worldwide use WordPress. So whenever they release a new version of their platform, it's generally huge. It affects hundreds of millions of websites worldwide.
Usually, the updates are fixes and patches. However, this year WordPress has done two major releases, with WordPress 5.9 being available since late January and v.6.0 came around in mid-May.
They offered a giant leap in almost every aspect of the platform, but still, they pale in comparison with what the open-source CMS system has prepared for us. WordPress 6.1 is scheduled to be released to the public on November first this year, and, as it seems, it could be a game changer.
The main goal of 6.1 is to refine the experience that v.5.9 and 6.0 implemented. Naturally, this means the new version will introduce various new features, making the whole user experience much more pleasurable.
This will be the last major release of 2022 and come with many new features and improvements
Let's take a look at everything new that WordPress 6.1 offers.