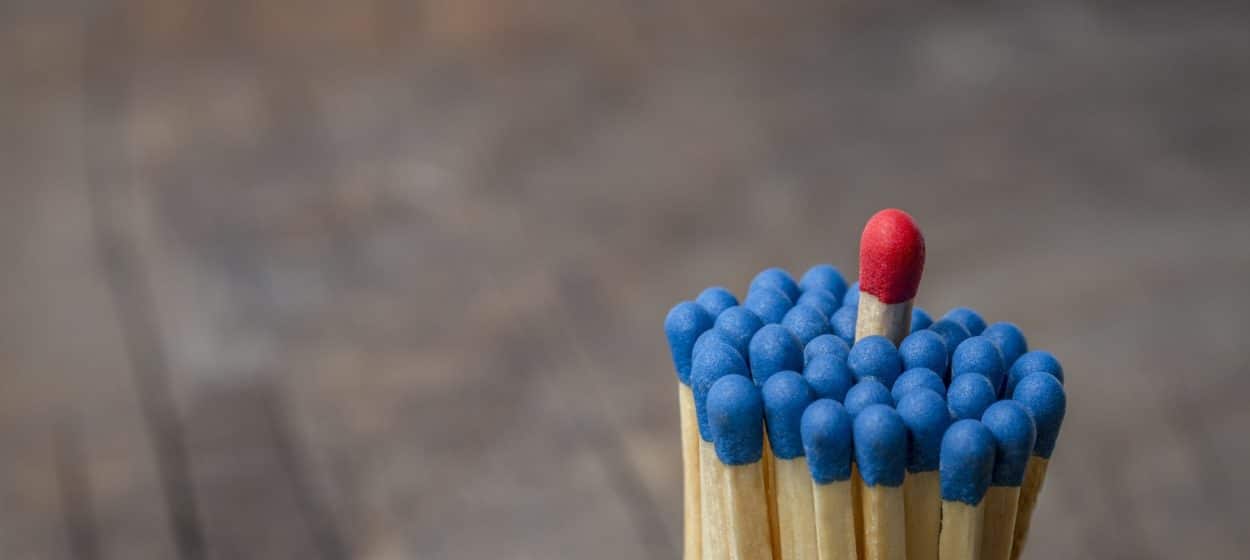 8 Ways to Make Your WordPress Blog Different from the Masses
Need to make your WordPress blog different?
Blogging is never as easy as people think when they first come face to face with the idea. The number of people who started blogging and failed is a proof of it – not everyone has the knowledge and skills to create a successful blog. Surely, luck is a small factor in this too, but the biggest contribution to the success of your blog is your own dedication.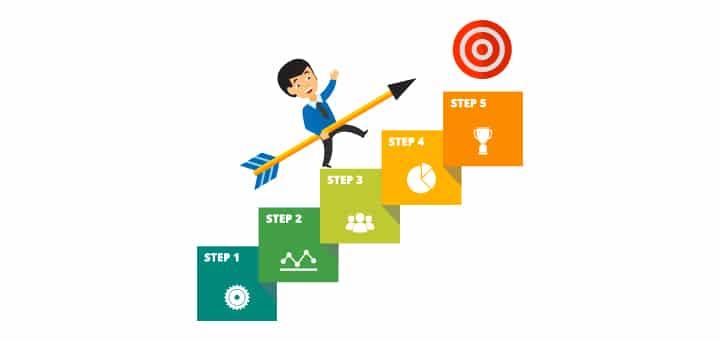 With over 400 million blogs in 2018, you can hardly say that luck determines which one stands out from the mass. With WordPress as the most popular platform for blogging, the number of domains seems to rise by 1.1 million every 6 months. Standing out in such a crowd is never easy, but once you achieve it, you have a lot to gain from it.
''The tricks lie in the combination of strategies and dedication and only few can truly succeed in the niche. Others just stand in the shadow.'' – says Frederick Thompson, a blogging expert at EssayWritingLand.
This does not mean that you should despair – having an amazing blog is very possible if you have the determination for it. In fact, there are several universal basics to blogging success that can be applied to blogs of any topic or industry.
---
1. Select a Stand-Out Domain Name – Make Your WordPress Blog Different
The name you will select for your website will put in a lot into how successful it will be. To be able to make and promote a brand, you need to find a domain name that is associated to your business and the industry.
Think of it this way – is any of the names you are considering memorable and unique? We say unique because you sure don't want people to end up on another similarly-named website instead of yours.
Select a website domain that will be recognized when you create a blog people will enjoy visiting and following. This name should be ravishing and eye-catching, and definitely associated with your business.
When you're choosing the domain name, make sure it is not too complicated. It should be related and stand-out name, but also simple to spell, type and pronounce. Once you have made the choice of a domain name, installing WordPress should be a piece of cake.
---
2. Utilize Social Media Platforms – Make Your WordPress Blog Different
Social media is at its best right now, so it would be a shame not to utilize this popularity to promote your WordPress site. Make and use various social media accounts for your website and get people to follow your blog.
Whenever you create a social media page, fill the About Me sections with information about your blog. Use the call to action buttons and get those affordable ads to make your blog acknowledged by the mass. This should help you reach more people than you can even anticipate or hope for. Social media is definitely the way to go today!
When you do this, don't forget to do it both ways. You should use social media to drive traffic to your blog, and vice versa. Just take your time – not every social media platform can be used in the same way. If you want the best results, promote your blog on social media channels by using different strategies and techniques.
---
3. Choose a Good Theme – Make Your WordPress Blog Different
WordPress makes it extremely easy to choose a theme. With a myriad of different themes available to all users, both free and paid, everyone can start a blog at a very affordable cost.
When you are creating your site, select a different theme. Your theme should also stand out like your domain name. If it reminds your visitors of other similar sites, your content and multimedia choices won't leave the same good impression.
One highly important factor into choosing a theme is its responsiveness across devices. You wouldn't want to create a website that gets messed up or breaks down on different devices just because you wanted to save little money or decided not to spend a lot of time on this step.
Choose a quality, affordable theme and test it with Google's Mobile Friendly Test. This should tell you if you are ready to proceed to our next step or you need to consider a theme change.
---
4. Don't Forget about SEO – Make Your WordPress Blog Different
Always, always think about SEO. SEO is what makes you stand out from the crowd, or to be more specific – search engines do! When search engines believe you are good enough to be ranked higher in search results, the number of visitors will grow overnight. Almost no Internet user wants to spend hours checking all search results – research show that they don't go further than 5 results from the list.
What does it mean to think about SEO?
It means that you should think about everything when making and publishing posts on your blog. Use the right keywords with the right density, keep track of your competition, find the right time to post content, repurpose old posts, create high quality posts and use high quality photos, etc. The more effort you put into this, the higher are your chances of being recognized by Google.
When you achieve that, you will be recognized by everyone who needs to find you.
---
5. Make a Stand-out Logo – Make Your WordPress Blog Different
Logo is by definition something that differentiates you from others. This is one huge competitive factor into how unique your brand will be, so don't miss out on making a logo.
Your WordPress site will look richer and more professional with a unique logo. If you manage to create one that stands out from the crowd and is easy to remember, it will immediately merge with the design and stay in the memory of the visitor.
Making a standout logo means making a branding signature everyone will recognize.
---
6. Choose the Colors Carefully – Make Your WordPress Blog Different
The color scheme on your blog will have bigger effect than the content. It is the first thing the visitors will see, in addition to those headlines and your logo! If you choose a moody or inappropriate color scheme for your site, this can push visitors away.
There are many ready themes with customized colors that are inviting to the eye and fit your blog's purpose. Try to find such a theme. With such a variety of choices, there are surely many that would be perfect for your blog.
---
7. Go Full Width – Make Your WordPress Blog Different
If your blog is overcrowded, it will be overwhelming for those who visit it. Your best strategy is to remove everything that isn't really necessary from your site. Go full width – many themes allow you to get rid of the slide bars on your blog.
---
8. Make Full Use of Your Homepage – Make Your WordPress Blog Different
Your homepage is your best shot at making a standout blog. While there are many ready homepages where all you have to do is type in your blog's name, not focusing on this part of your website is one of the gravest mistakes you can make.
Make your homepage consistent with the rest of the website, but pay special attention to its design and creation. This is the pathway to the entire blog and visitors should be intrigued to look further just by looking at the homepage.
Blogging is a fun experience, but it can definitely be challenging at times. Overcoming these challenges is what will make the difference between a highly successful blog and a failed blogging attempt. The results are completely worth it – so don't give up!