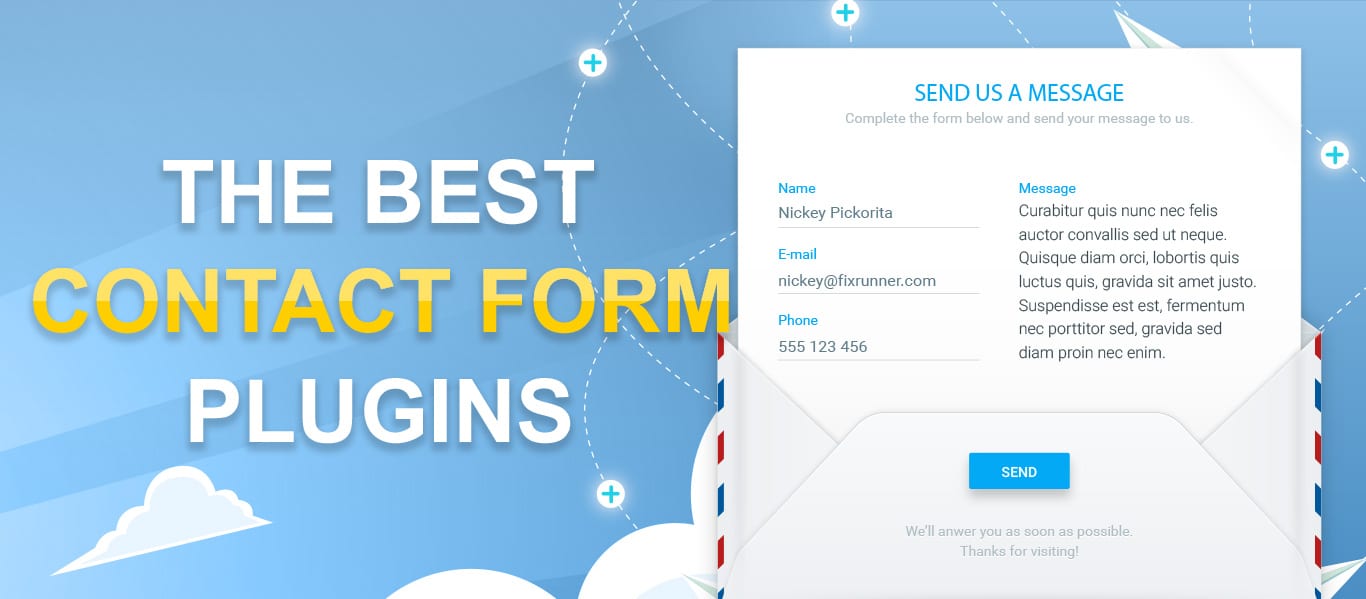 9 Superb WordPress Contact Form Plugins
Looking for WordPress contact form plugins?
When you visit a website, you might come across a contact form that asks for your contact details. Contact form is the best way to generate leads for your organization. The visitors on your website enter their basic contact details, which the sales team uses to connect with them.
Contact forms are not restricted to generating leads alone; it is also useful to reconnect with the existing customers when you use it as a feedback form and to collect their opinion about the organization.
There are other advantages too. For example, contact forms help you reduce spam and keep your site secure as you no longer have to share your e-mail id on your website to connect with prospective customers. You also need not be available 24/7 as your prospective customers can contact you even are not available.
Contact forms are not just for business owners; even bloggers who are planning to build their WordPress blog can have a contact form. It helps the blog followers or businesses and publications contact the blogger directly.
If you are using WordPress, we recommend ten best contact form plugins that can help you have a great-looking, and customized contact forms in your website or blog.
---
# 1 – WPForms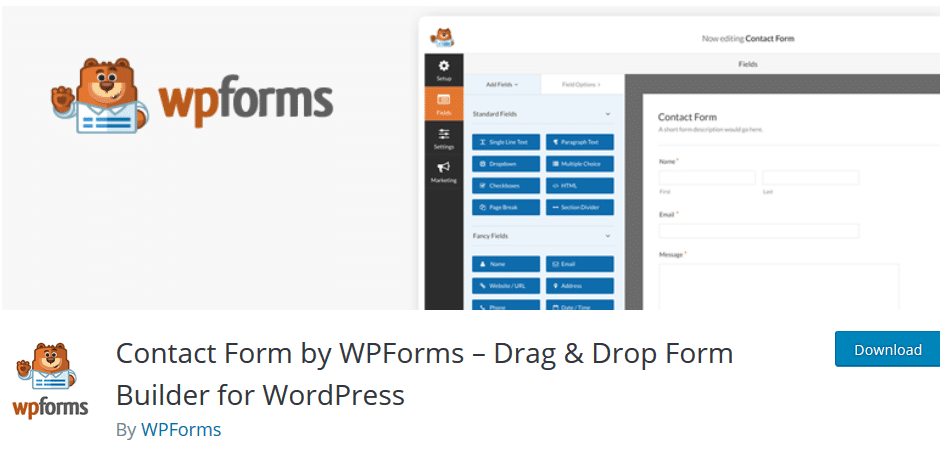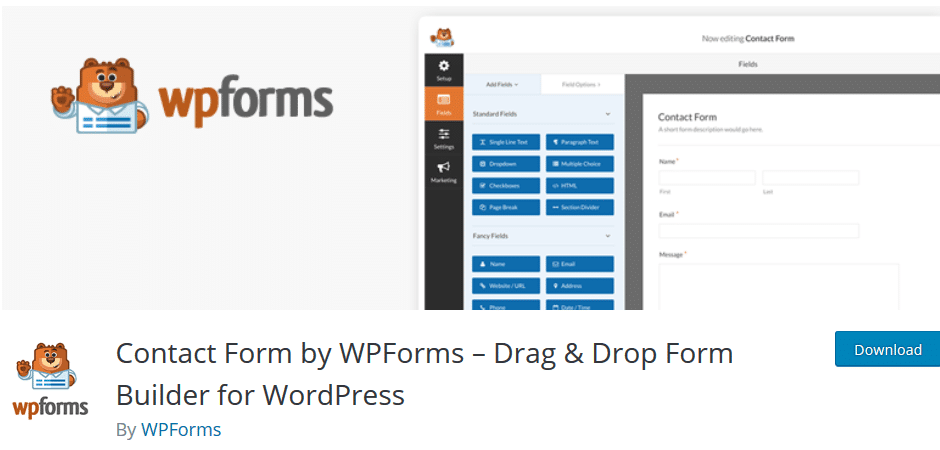 If you are new to WordPress, then we recommend that you begin with using the WPForms plugin. A flexible plugin, WPForms allows you to create any form including contact form, e-mail subscription form, payment form, and so on. While it provides pre-built templates, you can also create your template using the drag and drop online form builder.
The best part about WPForms is you are saved from spam as it uses CAPTCHA and Honeypot to ensure that the spams don't get through the website. If you need an authentic plugin with advanced features for your WordPress site, then WPForms is an excellent alternative.
---
# 2 – Jetpack Forms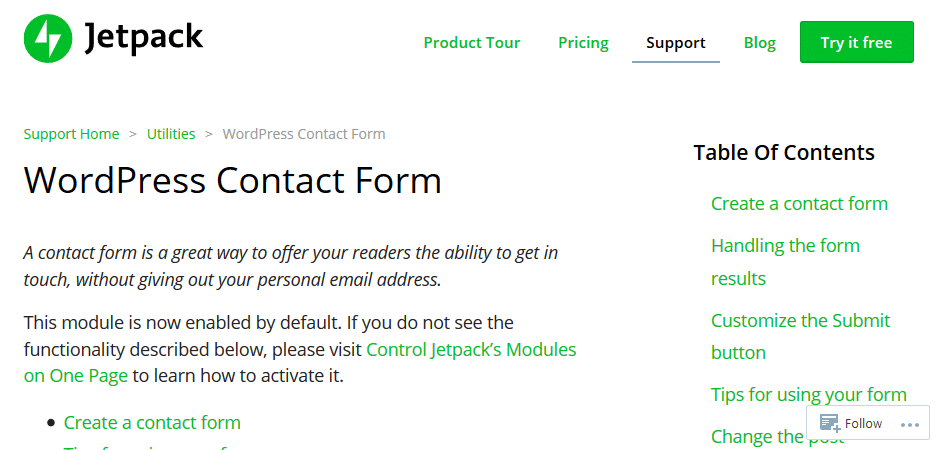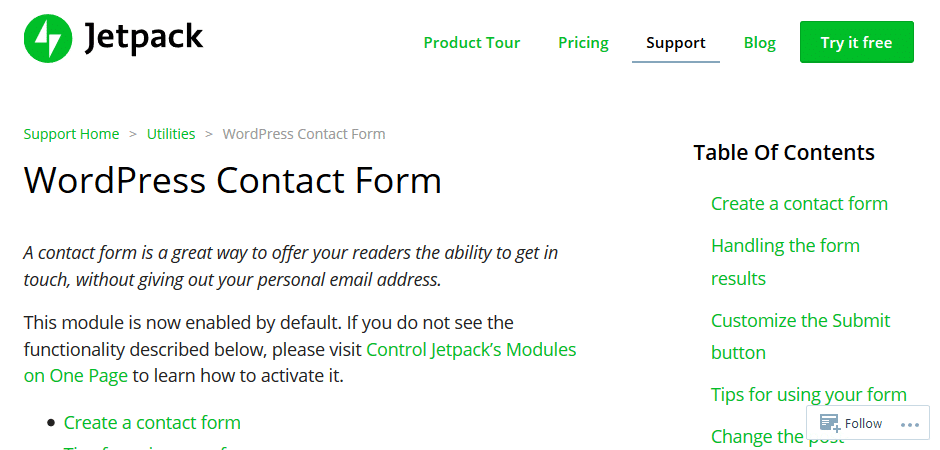 The Jetpack Contact form provides visitor details and gets more traffic to your website along with providing top-notch security services as it safeguards your site from spam attacks and suspicious logins. The best part about Jetpack extension is it keeps the plugins updated. It also helps in reducing bandwidth and lowers the hosting costs by optimizing images using the global WordPress content delivery network.
---
# 3 – Ninja Kick Sidebar Contact Forms
DOWNLOAD THIS PLUGIN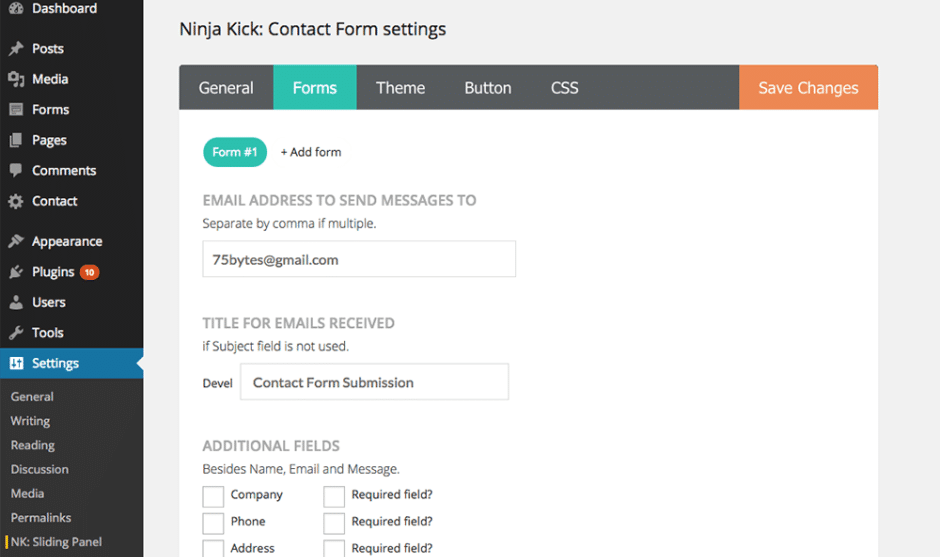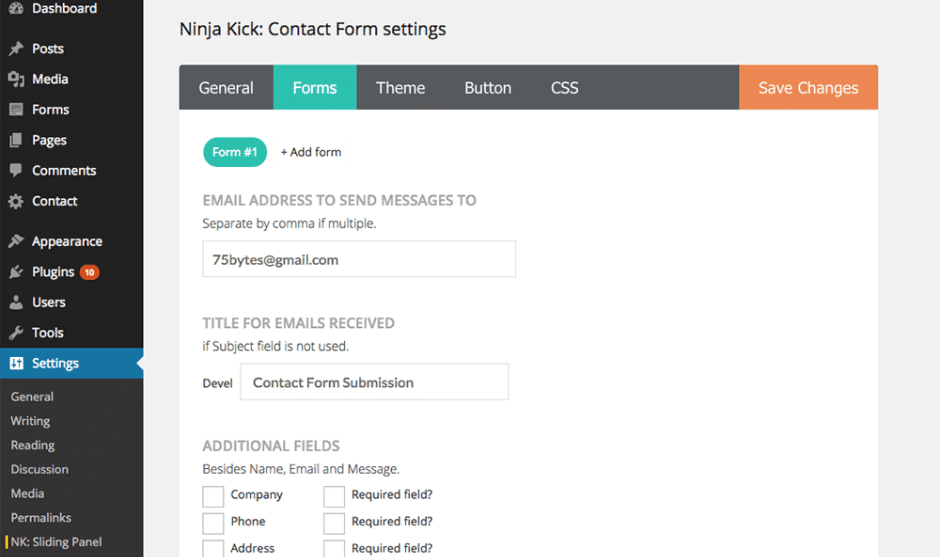 Do you want your contact form to have a clean design? Well, Ninja Kick Sidebar is your solution. A premium plugin, Ninja, increases the visibility of your site, and thereby increases the sales, by adding a floating button. Your visitors no longer have to navigate through pages before finding your contact form. They can find it even as the page loads, which enhances customer experience.
---
# 4 – Ninja Forms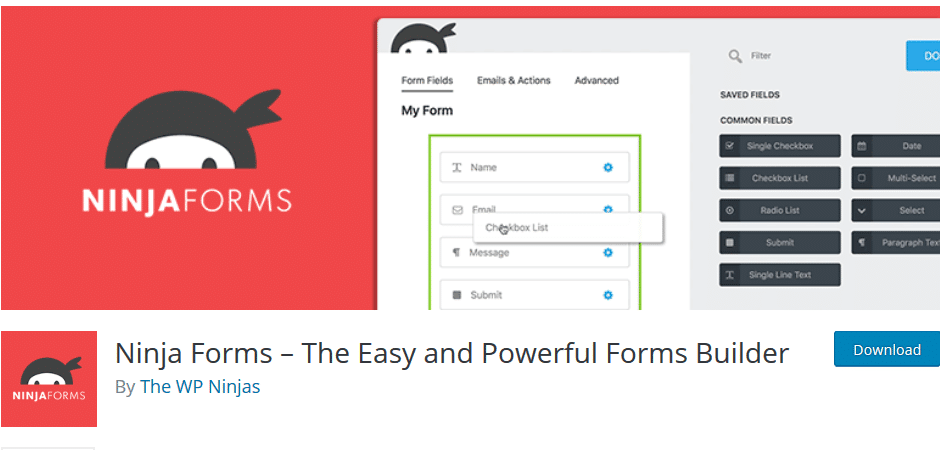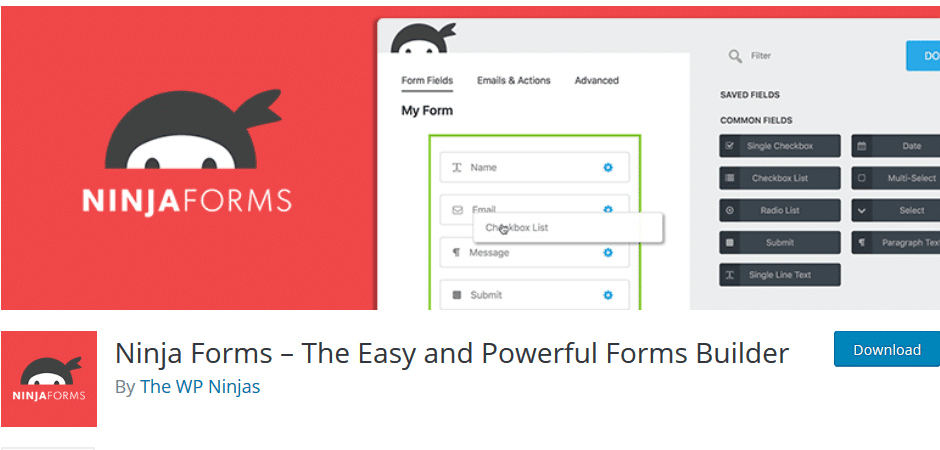 The primary factor that differentiates Ninja Forms from Ninja Kick Sidebar Contact Forms is that it is free of cost. Ninja forms boasts of a vast library of add-ons, which can help you design your form and even build e-mail list using mailing list tools such as MailChimp, or MailPoet. You can also collect payments through PayPal Express, and Stripe using Ninja Forms extensions.
---
# 5 – Pirate Forms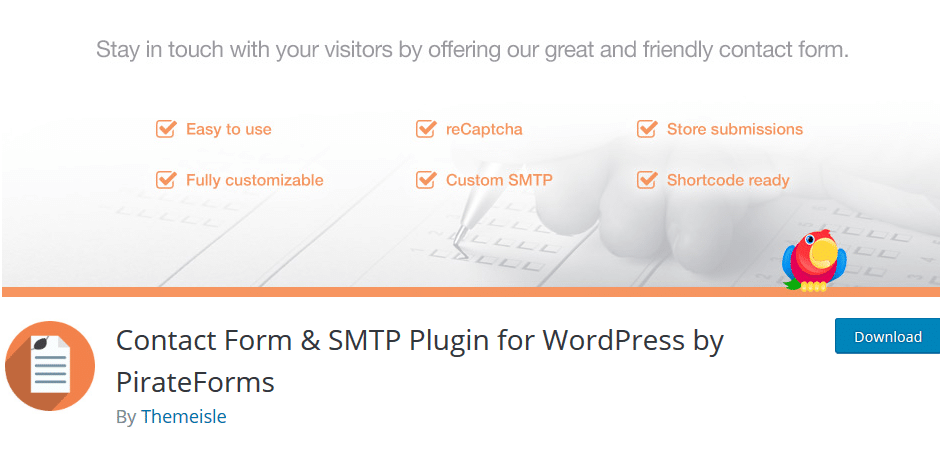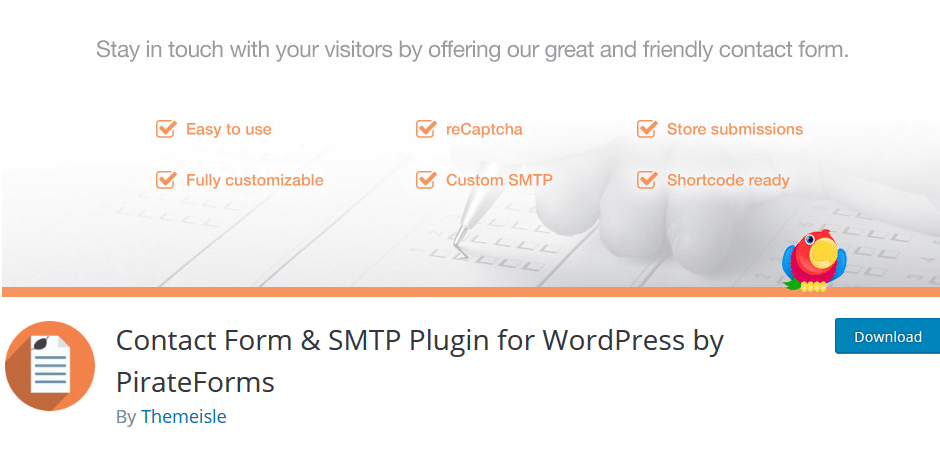 Gone are those days of static forms. Today, website visitors prefer to fill up forms that are interactive and engaging. Pirate forms help you create an engaging form by using a shortcode and copying wherever you want it to appear. It is fully customizable and comes with an SMTP option. So, you need not worry about missing any e-mail from your visitor.
---
# 6 – Gravity Forms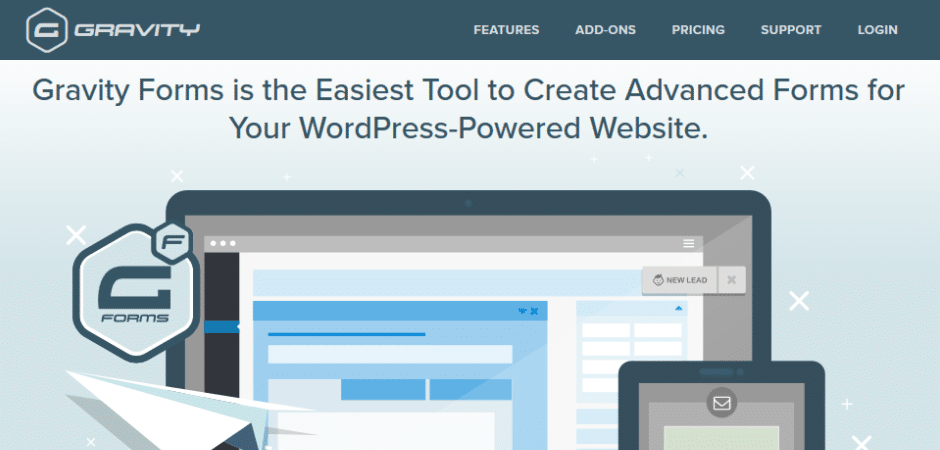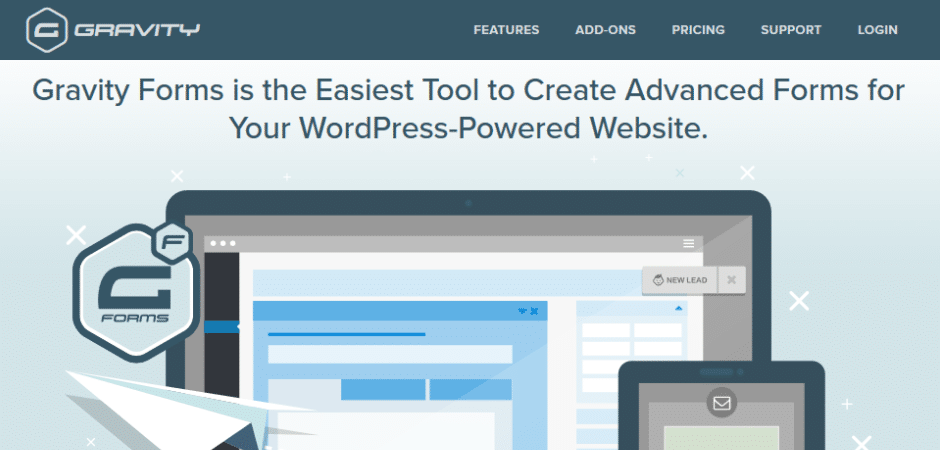 With millions of downloads, Gravity forms can easily be called the best contact form plugin for WordPress sites. Gravity Forms is a very powerful plugin that aids customization and is apt for those who want their contact forms to look beautiful and which can easily be done within minutes. Starting from $59, Gravity Forms allows you to integrate with third-party add-on services such as PayPal, and MailChimp, Slack that will help you respond to your website visitors immediately.
---
# 7 – Visual Form Builder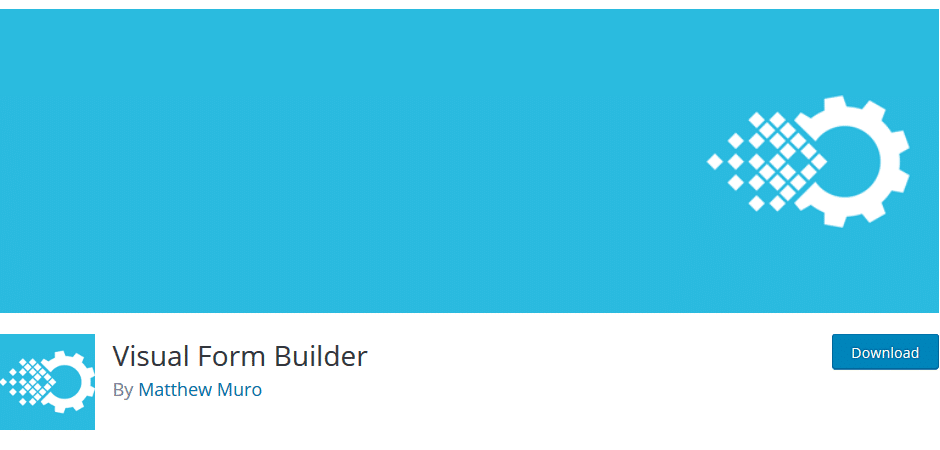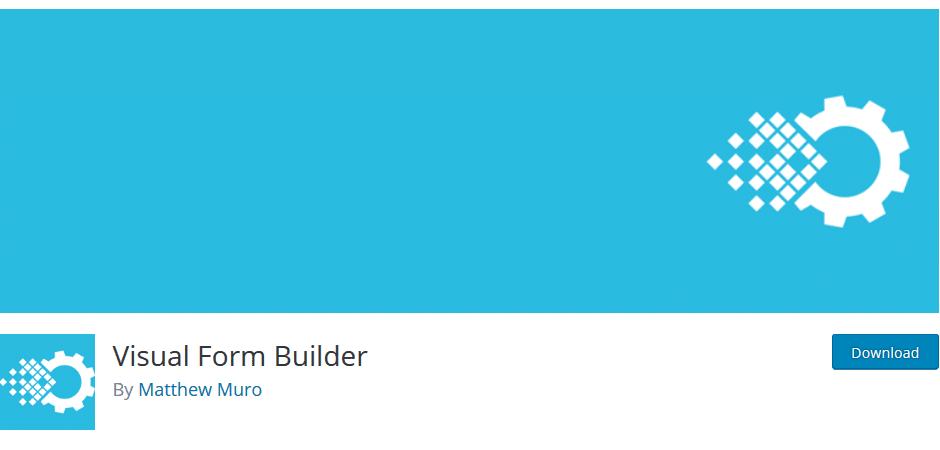 If you dislike writing PHP, CSS, or HTML code, Visual Form Builder comes to your rescue. It helps you to build great-looking contact forms in just few clicks. The best part about the plugin is it allows you to build and manage all types of forms in one place and store all your form entries in the WordPress database, which can be managed on the WordPress dashboard.
---
# 8 – Quform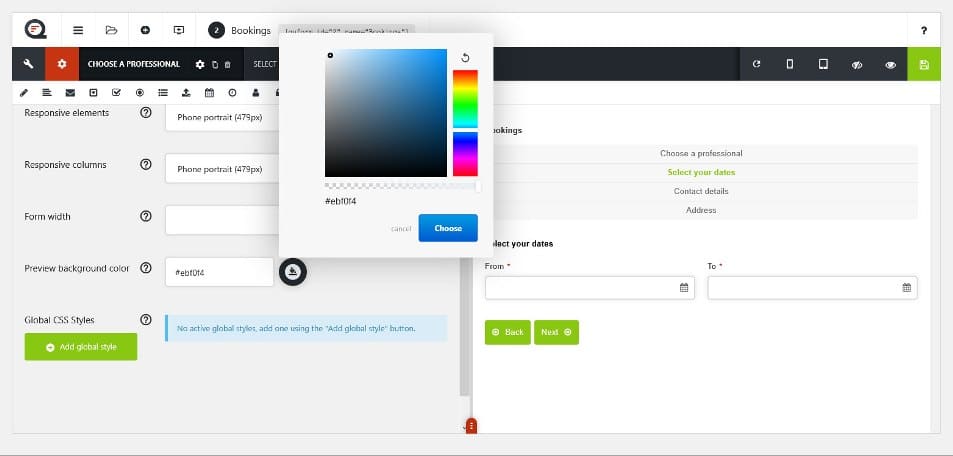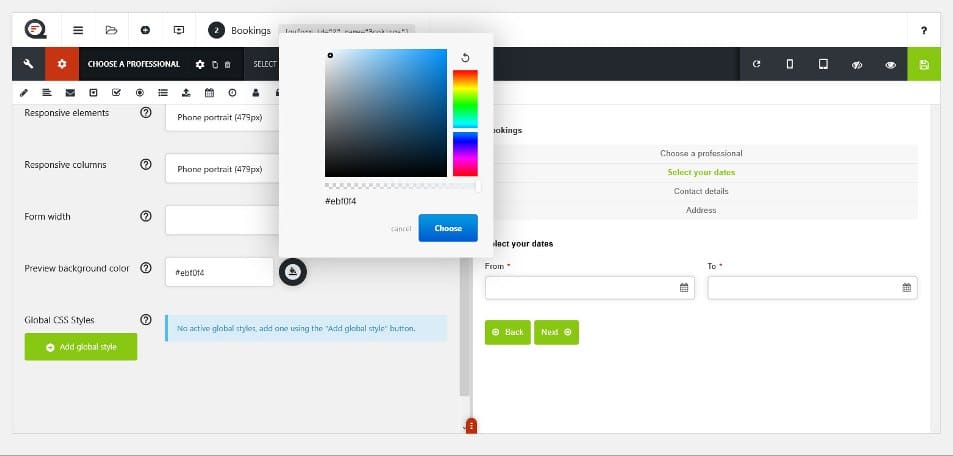 Starting from $29, Quform is an advanced WordPress plugin that allows you to build and manage multiple forms efficiently. With a drag-and-drop functionality and compatibility with other browsers, Quform too allows you to design contact forms in few clicks. What differentiates the plugin from others are its responsiveness and the reCAPTCHA functionality.
---
# 9 – Formidable Forms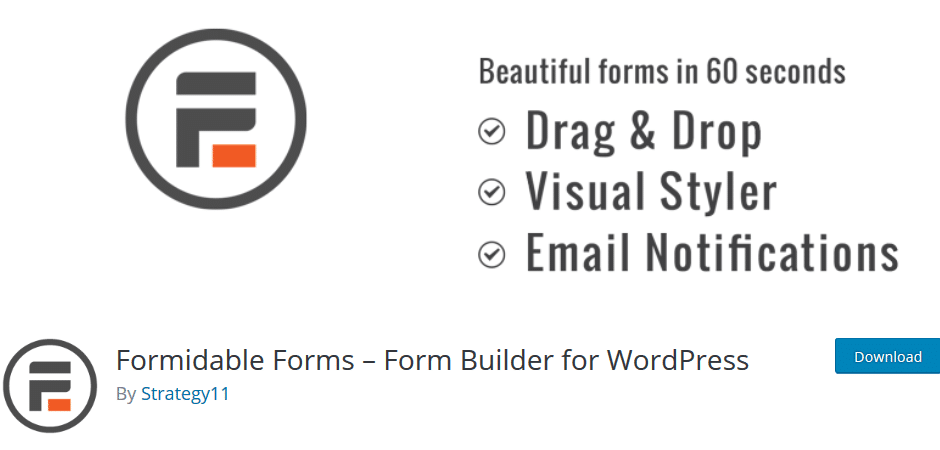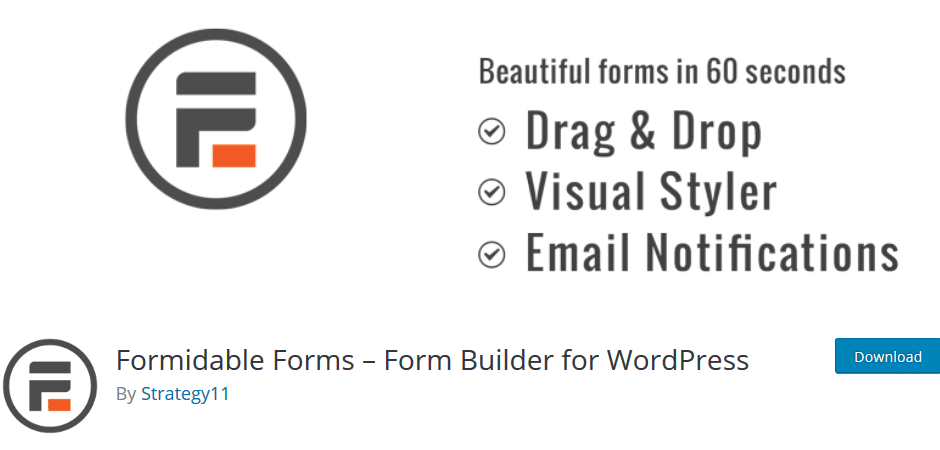 A flexible and free WordPress contact form plugin, Formidable forms helps you to create different types of forms such as contact forms, polls, surveys, and lead generation forms. You can also signup for the two premium versions – $57 and $137 each. The best part about Formidable Forms is it loads on your page within 60 seconds.
---
Conclusion – WordPress Contact Form Plugins
There is no denial that irrespective of whether you own a business website, contact form plays an important role in understanding how many people have shown interest in your website. Hence, it is crucial to ensure that the form looks neat and loads easily without making the visitors to wait.
For this, you need to ensure that you select the right contact plugin. While every plugin promises to safeguard your website from spam attacks and is easy to create, we recommend that you select the plugins that are compatible with your website.