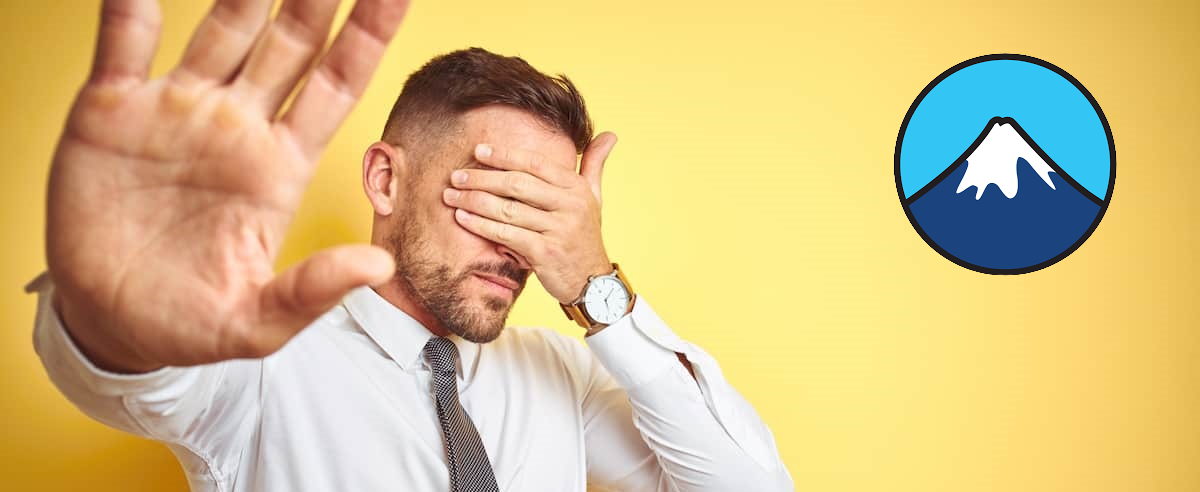 STOP Using Contact Form 7 Plugin – Here are 7 Alternatives
STOP Using Contact Form 7 Plugin, there are much better alternatives out there.
OK, this is slightly a rant post but think of it more like a public service announcement. Read the next statement very carefully… Please STOP Using Contact Form 7 Plugin!!!
Now this plugin might have over 3 million active installs, but we STRONGLY suggest against using it. Yes the developer does a great job of providing an easy to use free plugin that he supports and updates often but that is about the only 2 things we can find that are positive about it.
The biggest down side which is extremely important is the fact that this plugin is very script heavy and these scripts are slow and inject themselves on every page in your site when the plugin is active. Speed is a massive part of the overall visitor experience on your site and also helps the way Google decides to rank your site.
If you would like to know more on why Contact Form 7 is bad for site speed, please click on the link below.
http://pagepipe.com/contact-form-7-plugin-causes-global-site-drag
Another thing we dislike about this plugin is that while it may be easy to create simple contact forms, scaling it to do other things that are very common in form creation is either not easy or not possible. Even a basic option like Captcha are hard to integrate for the average WordPress user.
So we wanted to give you some alternatives so you can STOP Using Contact Form 7 Plugin. Take a look below at some of our top picks for FREE contact form plugin solutions you can use on your WordPress site. Here are our favorite 5 alternatives to Contact Form 7 plugin.
---
They believe that you shouldn't have to hire a developer to create a WordPress contact form. That's why they built WPForms, a drag & drop WordPress form builder that's EASY and POWERFUL. WPForms allows you to create beautiful contact forms, subscription forms, payment forms, and other type of forms for your site in minutes, not hours!
Thei pre-built form templates and workflows make WPForms the most beginner friendly contact form plugin in the market.
WPForms is a 100% mobile responsive contact form solution, so your contact forms will always look great on all devices (mobile, tablet, laptop, and desktop). WPForms' contact forms are also highly optimized for web and server performance because they understand the importance of speed when it comes to SEO and conversion.
---

Ninja Forms is the ultimate FREE form creation tool for WordPress. Build forms within minutes using a simple yet powerful drag-and-drop form creator. For beginners, quickly and easily design complex forms with absolutely no code. For developers, utilize built-in hooks, filters, and even custom field templates to do whatever you need at any step in the form building or submission using Ninja Forms as a framework.
---

Form Maker is a FREE and user-friendly plugin to create highly customizable and responsive forms in a few minutes with simple drag and drop interface. This free form builder plugin with its multi-functional features is one of the most intuitive and modern form creator plugins for WordPress. It takes just a few clicks to construct complex HTML forms, and configure their structure with easy-to-use drag and drop interface.
Form Maker plugin is the best choice both for WordPress beginners and advanced users. It provides exceptional and clean visual form editor toolbox, which does not require any programming skills to create a contact form.
---

Formidable Forms is a flexible and free WordPress form plugin. Easily create contact forms, polls and surveys, or lead generation forms. Start with pre-built form templates or create totally custom forms. From the smallest sidebar opt-in form to large job application forms, Formidable Forms is built to do it all.
Create professional contact forms without any code. Use the built-in visual styler to instantly customize the look and feel of your forms. Additionally, changing the form layout is simple with included layout classes. If you need more advanced customizations, you have complete access to edit the form HTML and CSS.
---

Visual Form Builder is a plugin that allows you to build and manage all kinds of forms for your website in a single place. Building a fully functional contact form takes only a few minutes and you don't have to write one bit of PHP, CSS, or HTML!
---

HappyForms is the newest form builder released, it's completely free and it's the described as the simplest way for you to manage and respond to conversations with customers. HappyForms uses a friendly drag and drop form builder for creating contact forms. It is optimized to increase conversations with your website leads, and to help you keep track of these conversations in a filterable archive.You'll be set up and going in 5 minutes or less.
---
JetFormBuilder is a free form plugin to help you create advanced forms in the Gutenberg editor. This free plugin goes with 18+ field blocks, 11 post submit actions, conditional logic, calculated content, and more functional features.
Create your forms visually in Gutenberg WordPress editor and add any content you want to your next form. JetFormBuilder allows accepting all kinds of payments via WordPress forms.
Also, you can style your form fields with the free JetStyleManager as desired.
---
See another article claiming the same here. https://premium.wpmudev.org/blog/the-slowest-wordpress-plugins-and-alternatives-to-try-instead/
Is there another that you love and would like to share with our readers? Comment below!