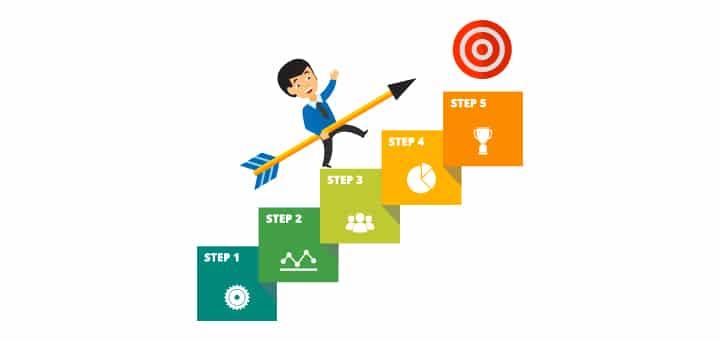 Step-by-Step Guide to Start Your First WordPress Blog
Want to start your first WordPress blog?
Get ready to Start Your First WordPress Blog! Starting your first WordPress blog can often be a challenge, especially if you don't know where to start. The process is not as hard as many people believe, especially because WordPress makes the startup process easy, even for the totally inexperienced people.
Creating a WordPress site involves mainly four steps: get a hosting service, choose a domain name, install WordPress, and personalize your blog. I know it may sound complicated, but I assure you that it isn't, especially if you have the right guide.
Here is a simplified step-by-step guide that'll help you start a WordPress blog in less than 30 minutes. Don't rush it, pay attention, and don't stop halfway!
---
Quick Definitions – Start Your First WordPress Blog
If you're not familiar with the terms, here are a few simple definitions that'll help you get started:
Host/Hosting: A service that "stores" your WordPress blog. It is the "engine" that runs behind the scenes, allowing your website to be accessible on the Internet.
Domain: This is the name of your website. For example, if your brand name is "Fax Media", your domain name would be "faxmedia.com". It doesn't necessarily have to be .com, as there are many other variants such as ".net, .org, .live, etc."
WordPress Theme: After you set up your domain and hosting, your WordPress site will be up and running. To personalize your blog, you'll need to choose and implement a WordPress theme (free or paid), which will basically represent your website's design.
Traffic: The people who access your website.
---
Step 1: Choose and Sign Up for a Hosting Provider – Start Your First WordPress Blog
The first step is to choose and sign up for a hosting provider. WordPress can host your website for free, yet this is not always the best option. If you choose free WordPress hosting, you'll need to use their subdomain ("YourSite'sName.wordpress.com" instead of "YourSite'sName.com".
Most bloggers will choose to pay a small amount to use a custom domain name, and that is where the search for a good hosting platform begins. There are countless hosting companies that offer great services and decent prices, yet there's a particular hosting platform that is most suited for newbie bloggers.
The platform is called Siteground, and it's one of the best options for people who are just starting out or really serious about growing their blog traffic.
Take a look at the hosting company at the link below.
There is a special discount of 60% OFF for customers of WP Fix It. BEST PART is they will move you for free.
https://www.siteground.com/go/wpfixit
Read an article our owner wrote about his vast experience with this company at the link below.
https://www.wpfixit.com/siteground-hosting-story
Choose the basic plan, as it's overly sufficient for what you'll need when you first get started. The next page will let you choose your domain name.


---
Step 2: Choose a Domain Name – Start Your First WordPress Blog
Your domain name shouldn't be long and should generally be the name of your brand. Right now, even if you haven't thought of your blog's future, you'll need to use a name that resonates with the audience you're going to target.
You don't necessarily have to use the ".com" extension. If you live in Australia, for example, you can choose the ".au" extension and show that you're targeting a specific country. Here is an awesome guide that'll help you make your decision.
After you click "Next", you'll need to complete some simple forms (account information, package information, and your payment information). Going through these steps shouldn't be hard. Once you're done, it's time to set up your WordPress blog and personalize it accordingly.
---
Step 3: Personalize Your WordPress Blog – Start Your First WordPress Blog
The first most important decision involves your WordPress theme. Think about what you want to accomplish with your blog. Do you want to turn it into a hobby? A side-hustle? A corporate agency platform?
Depending on your goals, you should seek professional WordPress themes that'll suit your needs best. There are millions of themes out there, free or paid, and hundreds of resources to seek from. This post details some of the best WordPress theme recommendations for beginners.
See a comprehensive article about 70+ Best Free WordPress Themes of 2019 at https://athemes.com/collections/free-wordpress-themes.
After you got your custom WordPress theme as a file, you should immediately implement it. Here's how your blog's dashboard is going to look like.
To upload your theme, go ahead to "Appearance" and click "Select a Custom Theme". Upload the file, and voila. Your website is now one step closer to finalization.
To upload a new post, go ahead to "Posts", click on "Create New", and start writing your article.
To create a new page, click on "Pages", and choose a URL name (www.yourwebsite.com/PageURL). Depending on your blog posts' title, you should choose URLs that summarize your content.
To add new plugins (add-ons), click on "Plugins" and you'll be prompted with a huge marketplace of useful applications that offer different WordPress solutions.
---
BONUS: Tips to Stand Out from the Crowd – Start Your First WordPress Blog
Creating a blog is the easiest part. Making it effective and successful is the hard part. Many people try, yet very few succeed. Here are 5 WordPress blogging tips that'll improve your odds of success:
Understand and serve your target audience. If you want people to follow your blog posts, click on your links, or subscribe to your email newsletter, you have to offer value. In exchange, you'll receive attention. If you manage to leverage that attention through the proper monetization techniques, you'll end up earning decent revenues.
Focus on social media. To get enough traffic to make your efforts worthwhile, you should build a social media presence and share all your updates with your followers. You should also curate relevant content from other websites and keep sharing stuff consistently.
"Don't give up when it gets tough. If you're running into trouble, don't give up. That's the most important advice I could give you. If you keep working and overstepping the challenges and setbacks, you'll eventually get better, and better, and better. This is what makes the difference between mediocre and successful bloggers – consistency and perseverance!" – Maggie Fox, CEO at EssayOnTime.
---
Conclusion – Start Your First WordPress Blog
Starting a WordPress site is supposed to be easy, it's just that many people make it complicated. Use our step-by-step guide and witness how simple it is to start. After your blog is up, it's time to get it running. You'll need to develop great and relevant content, target a specific audience, and write to solve their problems/satisfy their needs, all while marketing your WordPress blog appropriately.
Running a successful blog is not easy, so don't expect it to be. The competition is tough, and if you're not passionate and fully committed to making this work, it simply won't work. Acknowledge what you're getting into and start making some bold moves!