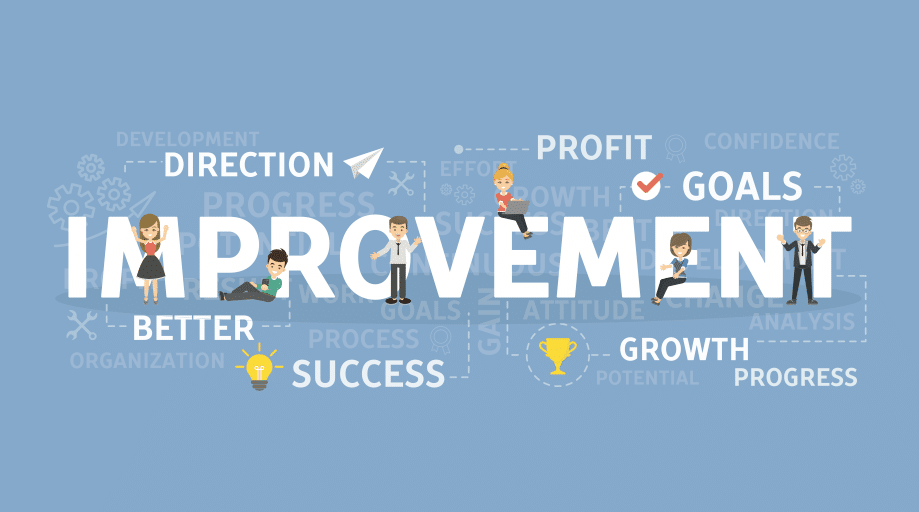 6 Plugins to Improve Your WordPress Performance
Looking for plugins to Improve your WordPress performance?
Part of running a successful website is making sure that it is performing as well as possible. You want your site optimized not only for the search engines but also for your visitors. Here is why the performance of your WordPress site is essential as well as several plugins you can use to improve the speed and performance of a WordPress.
---
Why You Should Care About WordPress Performance
How your site performs is more important than ever for a variety of reasons. People simply don't have the patience to wait for a slow website to load. Studies have shown that a site loading speed of over 2 seconds will generally result in about 47% of visitors abandoning their efforts. So, you'll need to speed up your site to keep about half of your visitors interested.
WordPress performance also factors into your search engine rankings, which helps people find you online. Google now gives preference to websites that have faster loading times than those with slower ones, so an optimized site can help you improve your position in the SERPs.
---
6 Plugins to Improve WordPress Performance
The good news is that you don't need to know how to code or do anything technical to improve your WordPress performance. It's a user-friendly content management system (CMS) that allows you to make minor and major tweaks through themes and plugins.
Websites have common bottlenecks that slow them down and reduce performance, such as large image sizes, poor organization, and too many processes. Besides having a managed WordPress hosting for your site, here are six plugins that address many of these issues and help you improve WordPress performance.
---
1. Swift Performance Lite


If you're looking to make your WordPress site as fast as possible, another optimization tool you'll want to check out is the Swift Performance Lite plugin. This is a free caching and performance plugin for WordPress that will significantly speed up your site. Some of its features include:
Combine CSS/Javascript
Minify CSS/Javascript/HTML
Eliminate render-blocking Javascript and CSS above-the-fold in content
Leverage compression and browser caching
Optimize images
Remove query strings from static resources
Organize plugins
---
2. Tinypng


Images are major contributors to a web page's size. It can significantly slow down page loading and increase the speed index of your WordPress. The trick is to reduce the size of your images without compromising their quality. Doing this manually with Photoshop or some other tool would be time-consuming. Fortunately, there is a plugin for that.
Tinypng is an online image optimization tool that also comes in plugin format. It will compress and optimize your JPEG and PNG images automatically. Some of its features include:
Automatic optimization of images when uploaded
Advanced image optimization in the background
Optimize images already in your media library
Set max parameters for images to resize large images
Option for preserve copyright metadata of images
Compatible with WPML, Multisite, and WooCommerce
---
3. WP Optimize


If your WordPress database is a mess, your site isn't going to perform as well as it should. Over time, a MySQL database can end up with redundant databases and tables. You need cleaning tools like WP Optimize can remove any unnecessary stuff so that your site continues to perform at the highest level.
This plugin has several powerful features:
Cleans your database – It will search for remove and unnecessary data such as trackbacks, pingbacks, trashed and spam comments, and expired options. It gives you complete control over which options it will carry out and can do these at the intervals you select (weekly, etc.).
Compress images – The plugin comes with an image compression tool that will compress JPG, PNG, BMP, GIF, and TIF files up to 5MG in size. It will also do bulk compression, and auto-compress as images are uploaded.
Caching function – WP Optimize also has a caching engine that will temporarily store data for faster loading website loading.
---
4. Yoast SEO

If you want your WordPress site to get found by your intended audience, you'll need to optimize it for the search engines. Yoast SEO, one of the most complete and powerful WordPress SEO plugins, can help you do this.
Once you install and activate the plugin, some of its valuable features include:
Advanced XML sitemaps functionality
Keyword optimization
Full control over breadcrumbs
Title and meta description templating
Content and SEO analysis
Content snippet previews
Create cornerstone content
Bulk edit content
Manage SEO roles
Yoast is a free plugin, and there is also a premium version. If you decide to upgrade, some of the advanced features you can access include managing redirects, suggestions for internal linking, content insights, and free support.
---
5. All in One WP Security Firewall


Even though WordPress is considered secure, it accounts for 90% of all hacked CMS sites. So, every step you take towards more security for your site will increase its performance. One way to take your WordPress site's security to new a level is with the All In One WP Security & Firewall plugin.
This is a feature-rich plugin that comes with "basic," "intermediate," and "advanced" security and firewall features. Some of its features include:
Hardens user account security
Protects against "Brute Force Login Attacks" with a site lockdown feature
Add Google reCaptcha to the login system
User registration security features
Database security
File system security features
Blacklist functionality
Firewall features
Comment spam monitoring
Security scanner
---
6. UpdraftPlus

It would be a shame to work on your site for months or years and then lose everything in the blink of an eye because of an error or the actions of a hacker. This is why having backups are vital. UpdraftPlus makes backing up WordPress a seamless process.
This WordPress backup and restoration plugin does just what you would expect – and more. It backs up everything onto the cloud according to your set schedule. It will then restore your website with the click of a button. And it's simple to use.
You can also use UpdraftPlus to clone and migrate your website to a new domain or a new host. This was once a complex process, but this plugin makes it simple with just a few clicks.
---
Conclusions
The biggest advantage of improving your WordPress performance is that it will help the experience of your visitors. The secondary benefit is that a higher-performing website is going to rank better in the SERPs, which will also give you more visibility on the web and help your business achieve its goals.