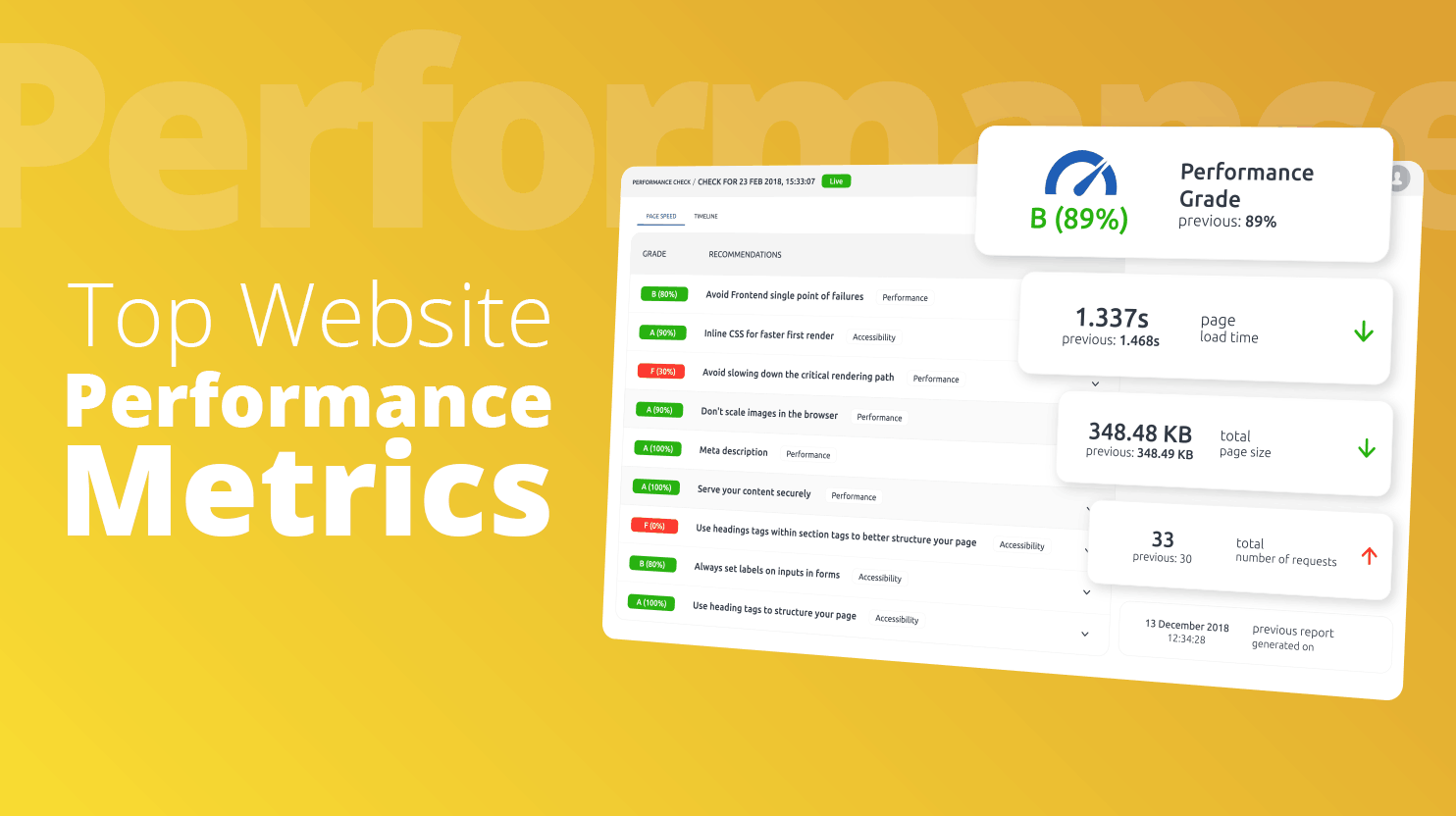 3 WordPress Performance Indicators to Check on Your Website
Check these WordPress performance indicators TODAY!


As of 2021, WordPress has officially taken over the web, with 42% of websites on the internet under their subscription.
They're the most popular and widely used CMS in the market right now. As more individuals, organizations, and businesses turn to WordPress as the platform to build their websites on, thousands of plugins and integrations are introduced and updated in the WP ecosystem as we speak.
Despite all that, one thing remains constant between all users: measuring your website's performance. This guide will take you through the process of maintaining your WordPress site's performance and everything you need to consider.
---
Why Measuring Your Site's Performance Is Important – WordPress Performance Indicators
The performance of any website is crucial to monitor as it impacts the possible returns you can expect out of it. Websites also need regular maintenance, and in order for you or your WordPress consultant to perform that maintenance, you need to know your website's current performance.
When you take good care of your website by monitoring its performance and doing regular maintenance and upkeep, you can deliver a superior user experience and avoid any potential problems along the way.
---
Web Performance Factors to Test – WordPress Performance Indicators
Your website's core web performance factors are metrics that measure your web page's overall web user experience. There are several components of your site's vitals, and they all play a part in determining the performance delivered by your website.
---
Here are some of those factors:
Initial Page Speed – WordPress Performance Indicators
Speed is all that matters nowadays. Any slow-loading website will end up getting ignored by users. While websites contain a considerable amount of data and information, it's still important to manage them so you won't end up with a sluggish website.
Having a high initial page speed ensures that the users do not lose patience with your website, even if some heavy elements take time to load. If you want to monitor your page speed, you can perform ping requests from your website server or measure the Time to First Byte (TTFB) metric periodically.
---
Full Page Load Time – WordPress Performance Indicators
This works in relation to the initial page speed. The full-page load time focuses on how fast your full webpage is rendered on the browser. For growing enterprises, this indicator is important because it shows how your website performs as it scales up.
Website managers typically use this metric to make decisions such as caching static content on various locations such as Content Delivery Networks (CDN). This allows them to free up the back-end servers to load the dynamic content seamlessly.
---
Load Tolerance – WordPress Performance Indicators
The number of users currently accessing your website is also a key metric to consider as it influences your website's performance. There may come a time when a sudden rush of website traffic comes as a result of your marketing efforts. When that happens, certain hosting servers may break down in performance during excessive loads as they are not designed to handle that many users at the same time.
To prevent this from happening, you need to perform regular stress tests, load tests, and ramp tests to see if your website can handle the increased traffic. If you find that your website can no longer handle the traffic, then maybe it's time to upgrade your hosting service plan.
---
Conclusion – WordPress Performance Indicators
When discussing website performance, there are several factors to consider, but they are all important, so you can see just how healthy your website is. It may not be easy to keep track of everything, but they are necessary if you want your website to perform well. If you need any help, then having a dedicated WordPress support provider can help you.

WP Fix It is a team of skilled agents available 24/7 to help you with any issues with your WordPress site. We can help you monitor and improve your website's performance. Whenever you need WordPress technical support, our team is always ready to help you fix it. Contact us today to request a service!