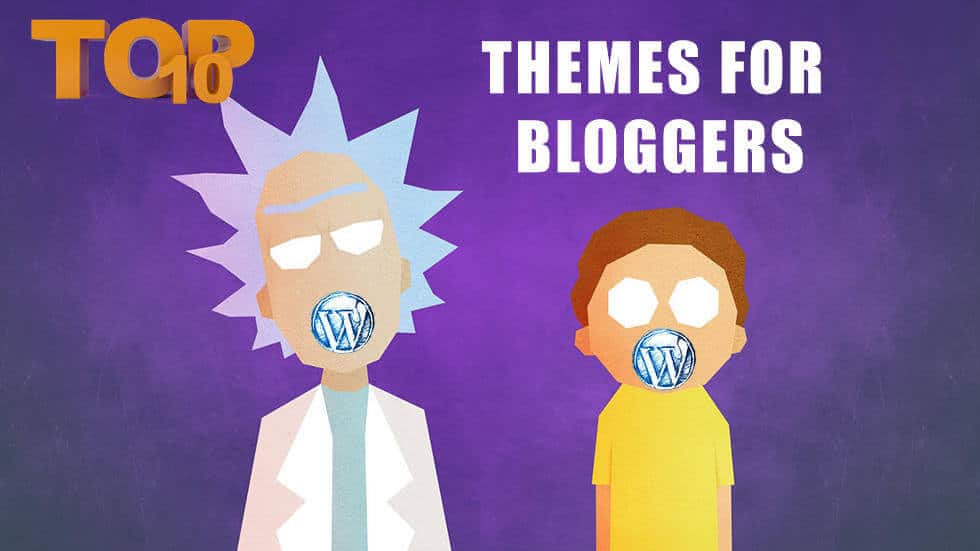 Top 10 FREE Perfect WordPress Themes for Bloggers
Looking for WordPress themes for bloggers?
Are you looking for the best theme to improve your WordPress blog? Then don't worry you are at the right place. We will help you to find FREE Perfect WordPress Themes for Bloggers. Sometimes it becomes difficult to think on how to start a blog but for that also we are here to help you.
So, if you want to write a blog, no matter what the topic is and who are your readers, you just need a powerful website which allows you to make an attractive page for your website and for that these amazing blog themes provide an unforgettable reader experience and that's where these themes comes in picture. 
Blogging is an activity which has increased its popularity over the years and simultaneously increases in theme options, plugins and styles as well. Further, personal blogs are the first to come in the blogging community. WordPress also provides a dynamic and innovative way to create new articles.
Each theme is gorgeous and has enough features to let you spend more time in writing your blog.
There are thousands of themes bloggers use now a day including both premium and free ones. The theme you use will choose will enhance your entire layout and structure of your content. So, before choosing a theme always consider all your possibilities required to publish your content.
Below described are some of the most powerful and efficient WordPress themes out of which you can choose the one which suits best to you.
---
Sobe – WordPress Themes for Bloggers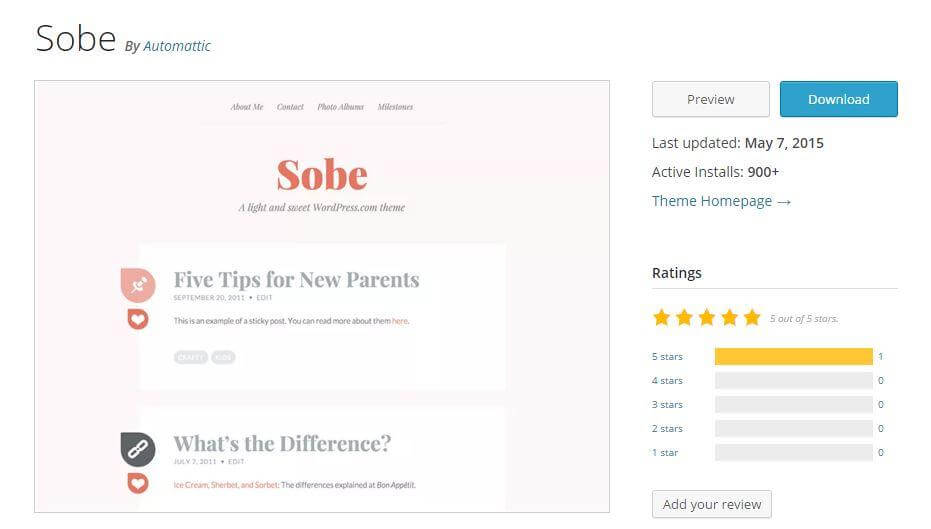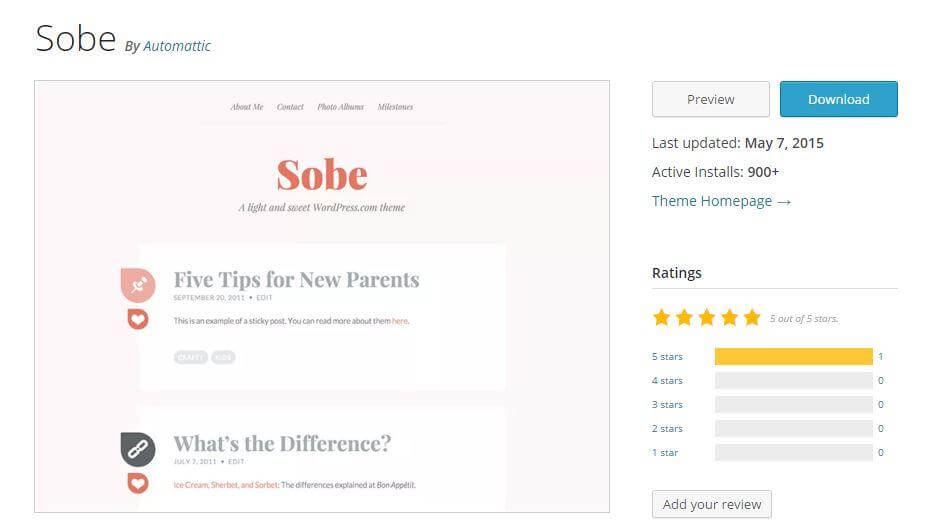 This is a simple and one of the perfect themes for any of your blog or any article you want to publish on it. It also has different impressive features like custom background, responsive design and many more which allows the users to change the style of background themes and upload their own favorite design.
It is a lighthearted theme for sharing and enhancing life's most beautiful moments.
---
2. Everal – WordPress Themes for Bloggers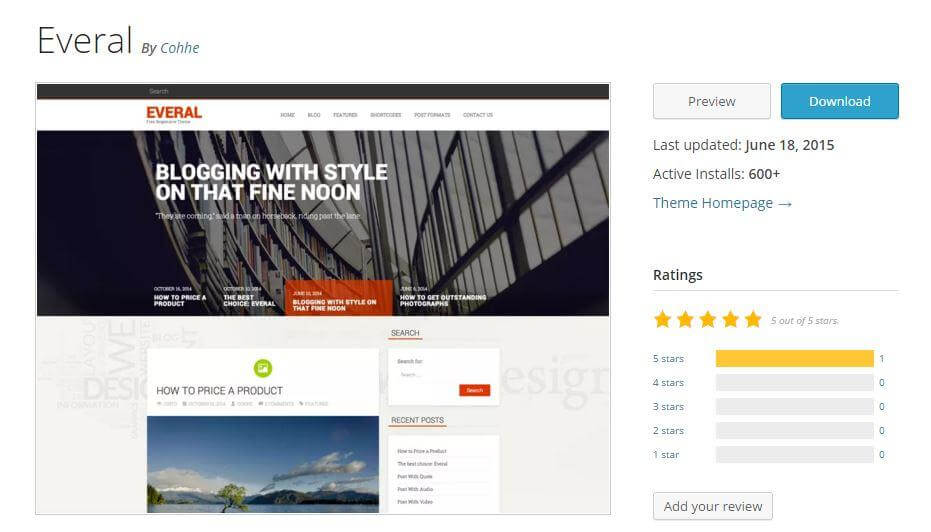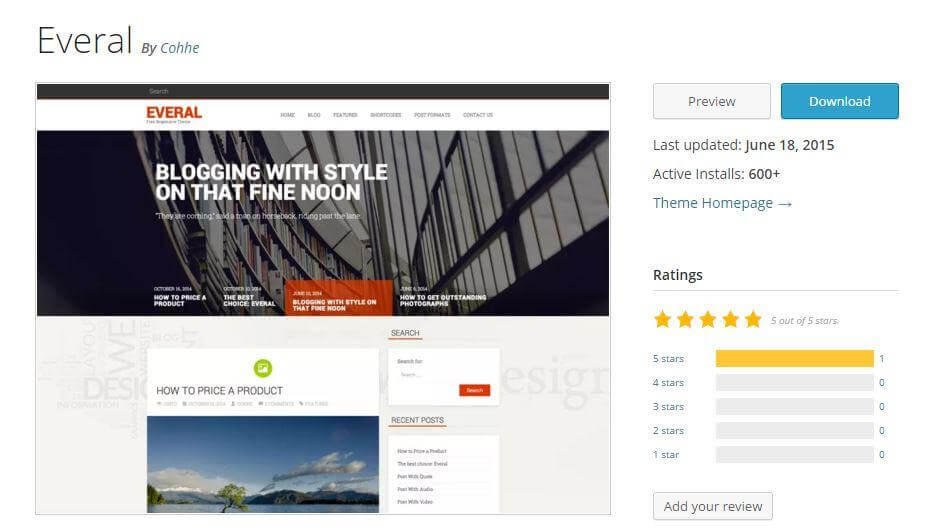 This colorful blogging theme is for photographers and creative writers because it has several options like a grid-based homepage, left side bar and space to show your images in different styles. This is a fully responsive theme so it will look good on every screen.
Therefore, everal is a powerful, feature-rich theme which lets you customize your blog with a wide variety of ideas.
---
3. Yuuta – WordPress Themes for Bloggers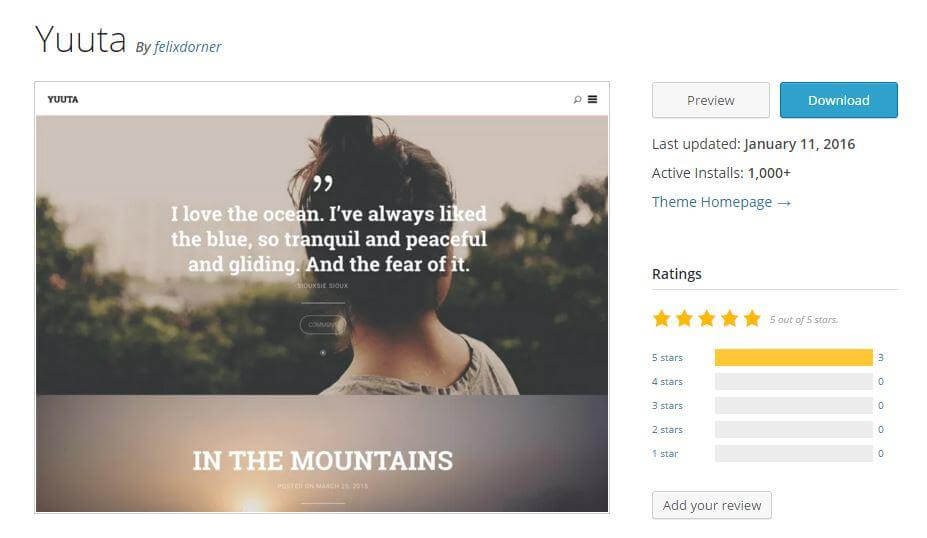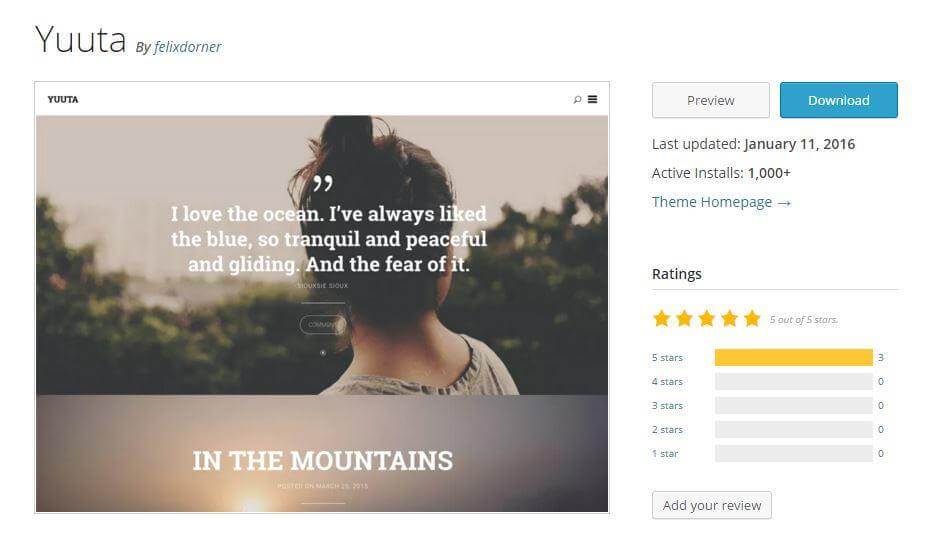 This is another very flexible theme which can be matched with any type of blogs and that to just with its simplicity as it shows a mind blowing full width article layout. Therefore, it is a theme for writers, authors and adventurous travelers who have a mind of their own to share their ideas and experiences with the world.
This theme is a magical wand for bloggers as it features custom menus for a full page navigation, images allocation and full width template for photo galleries.
---
4. Baskerville – WordPress Themes for Bloggers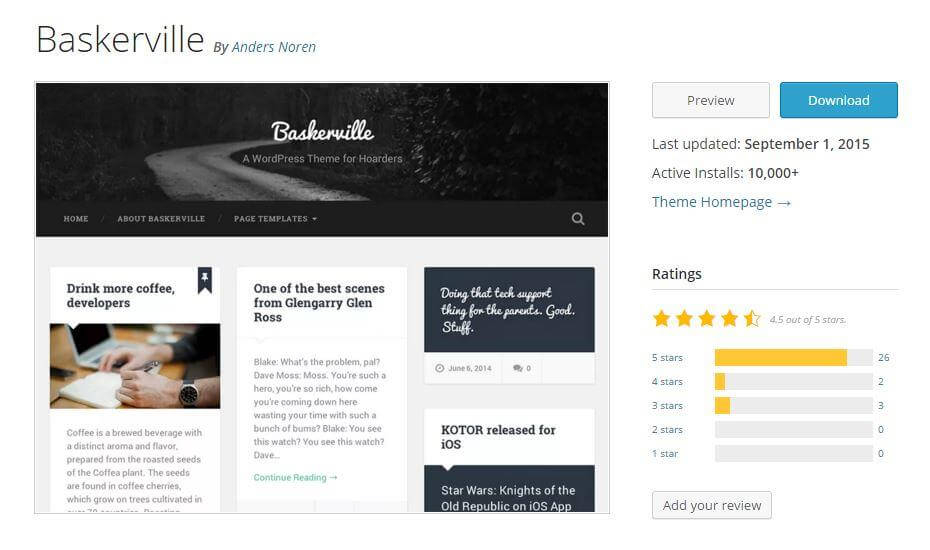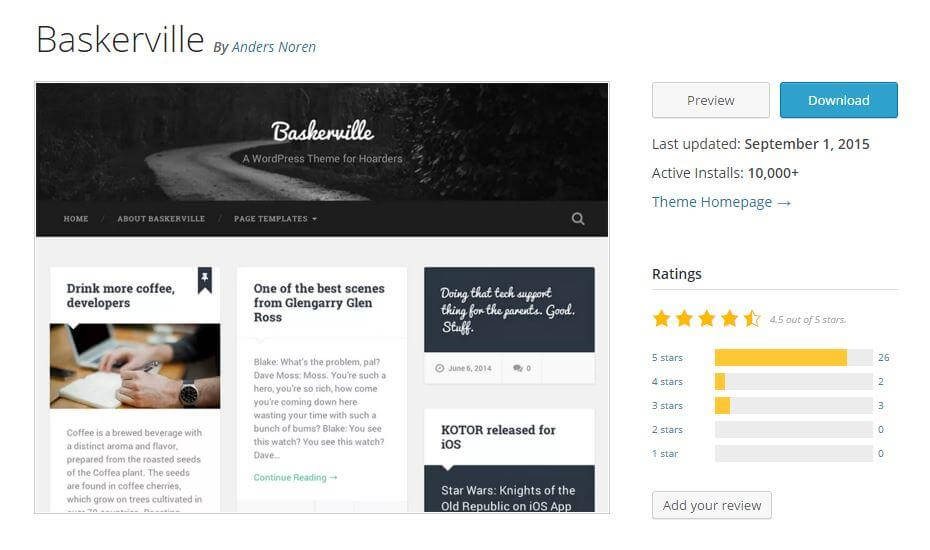 It is a clean and elegant theme for writers into affiliate marketing and seo and it also includes powerful features like custom text styling, fully responsive design, four page layouts etc. Overall Baskerville is a very beautiful and quick responsive theme for users and on the other hand it's the perfect way to publish your posts, videos and images.
You can also share your favorite quotes and links with this.
---
5. Garfunkel – WordPress Themes for Bloggers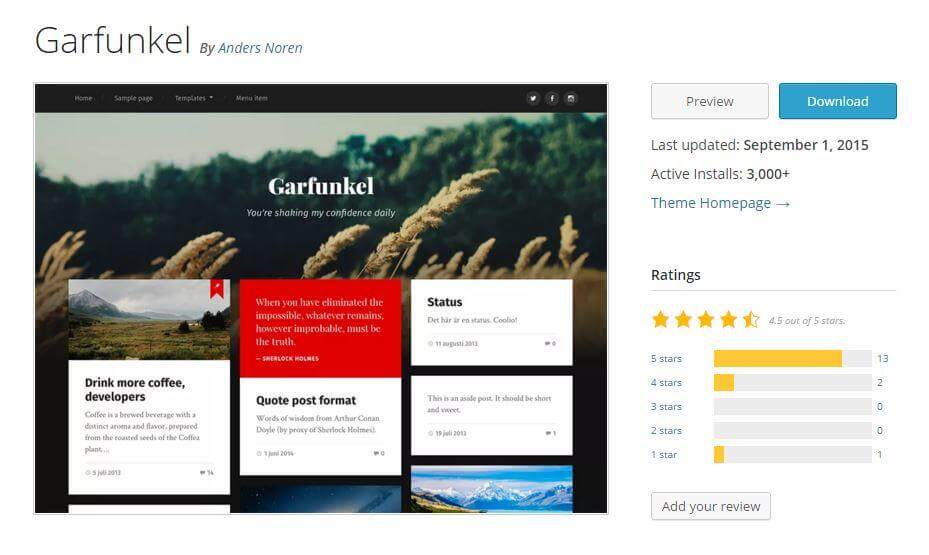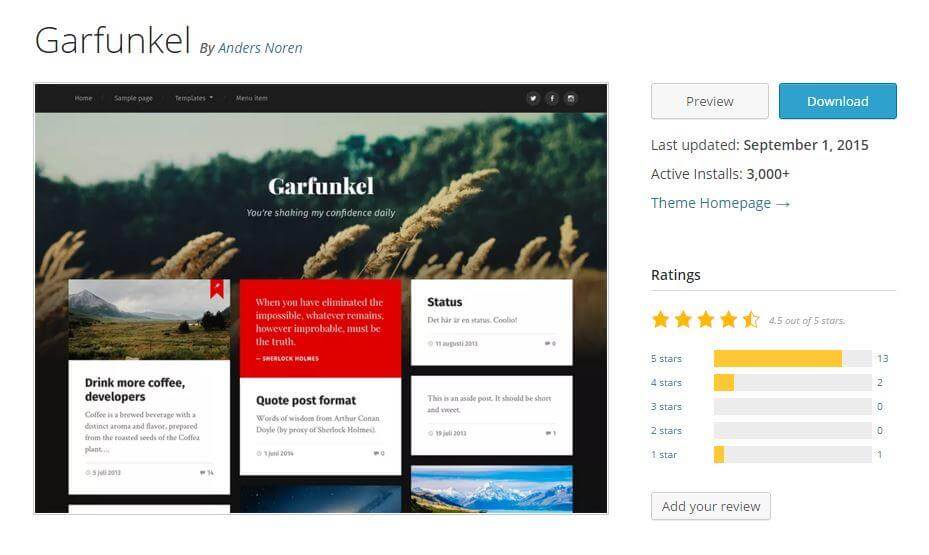 This is really a smart and innovative theme specially designed for bloggers. It further comes with a power packed set of great features and layout similar to old Pinterest style website. It's features very quick and responsive and has an eye catchy design. It also supports six post formats, some custom widgets, two page templates and translation-ready codes.
---
6. Payanam Lite – WordPress Themes for Bloggers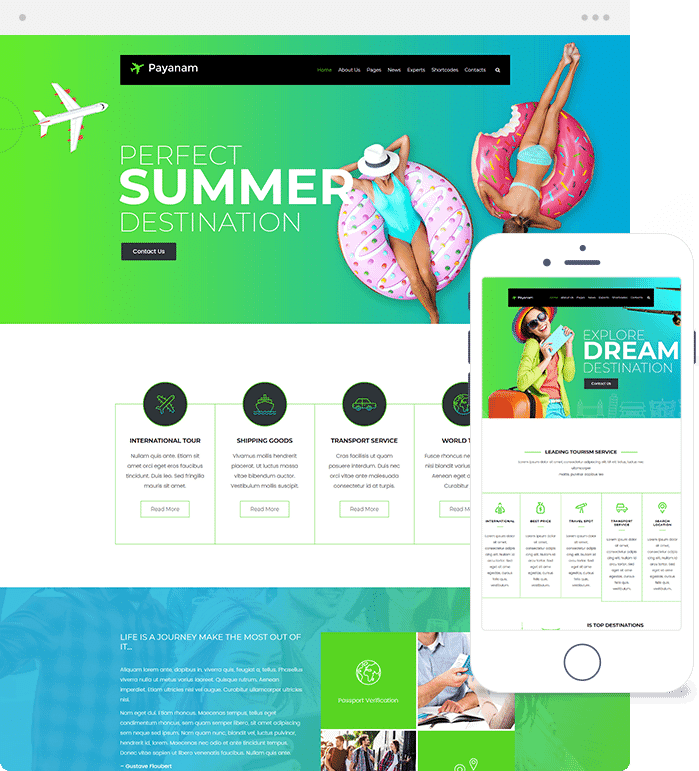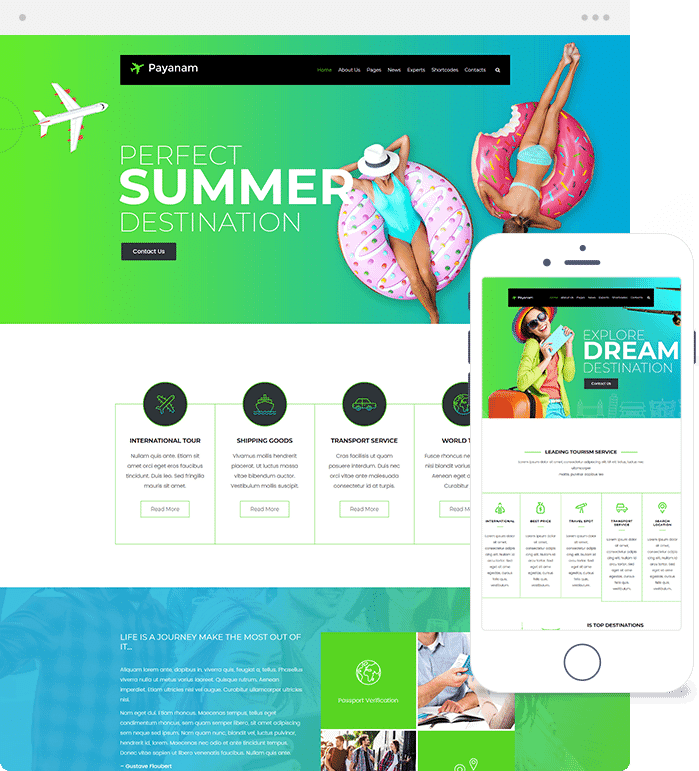 Payanam Lite WordPress Travel Theme Free with its captivating design and the vibrant color palette is perfect for all travel and tourism-related websites. This feature-packed WordPress Travel Theme Free makes it easy to showcase your services, tour packages, special offers, and accept bookings online.
Key Features: WordPress Travel Theme Free for travel websites. Supports online booking. Responsive web design. Multi Tabs. Travel Blog. Responsive portfolio gallery. Attractive carousal. Animations.
Ideal for: Travel website design. Tourism website design. Travel blogs. Travel consultancies. Adventure trip operators. Tour operators. Travel agents.
---
7. Vito – WordPress Themes for Bloggers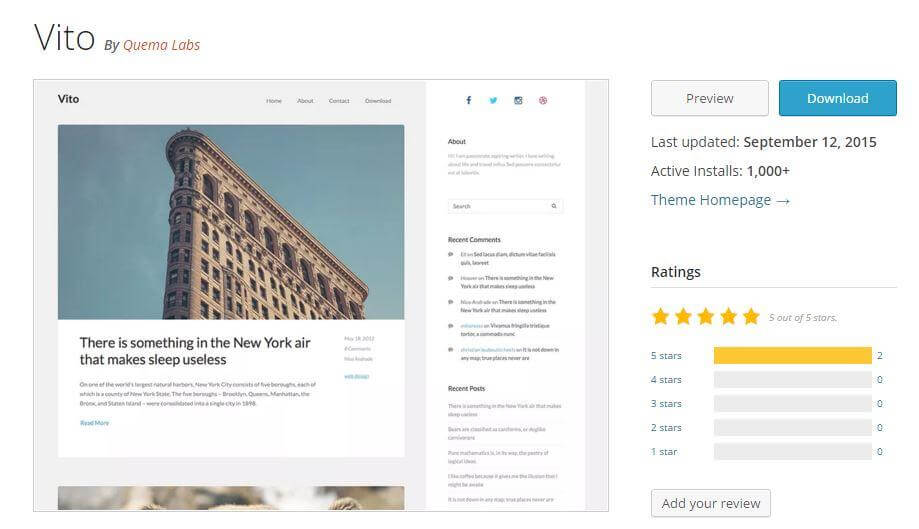 If you are looking for any classic blog style theme with feature rich sidebar widgets then this is the one for you. This theme comes with a super speed in which as you apply the theme in your blog the whole website will get attractive animations, brilliant typography and various social widgets.
---
8. Seasonal – WordPress Themes for Bloggers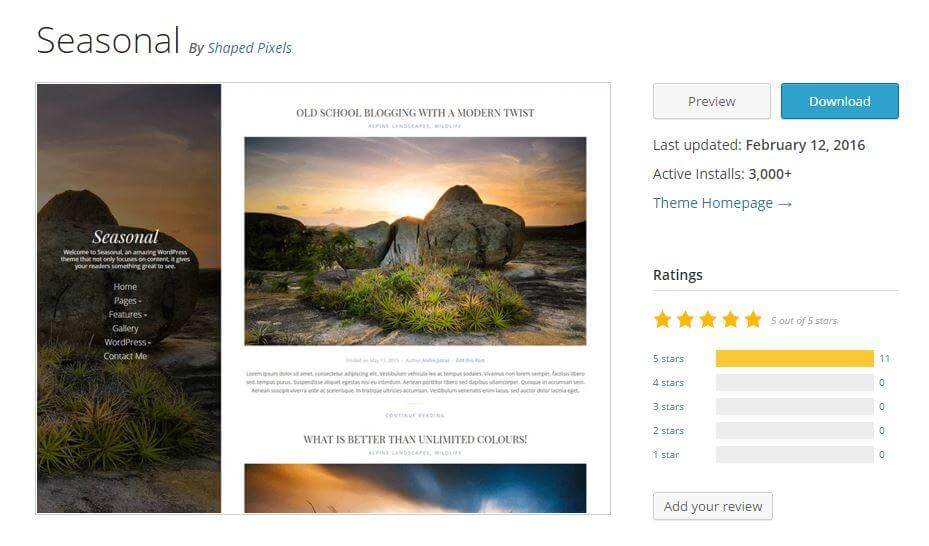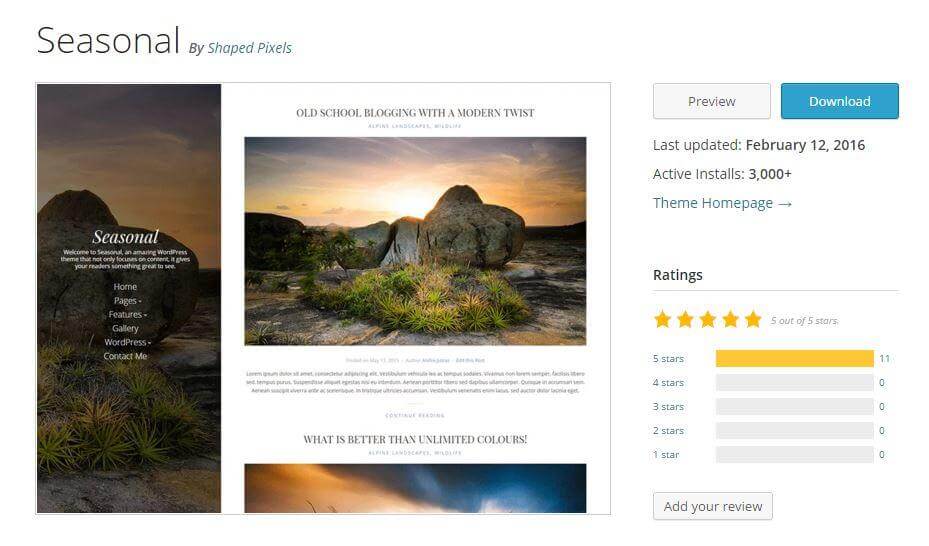 It is a responsive theme with features and such kind of style options that will make any blog attractive. It is your choice and based on your experience that you can set a solid background color to your sidebar, or you can insert a photo that brings visual enjoyment for your readers.
You can also change the width of your sidebar and adjust the brightness of your page. This theme also comes with numerous features like post formats, blog styles, sidebar positions, color choices and many more. The main element of this feature is that you can show or hide various elements in your post or blog.
---
9. Rams – WordPress Themes for Bloggers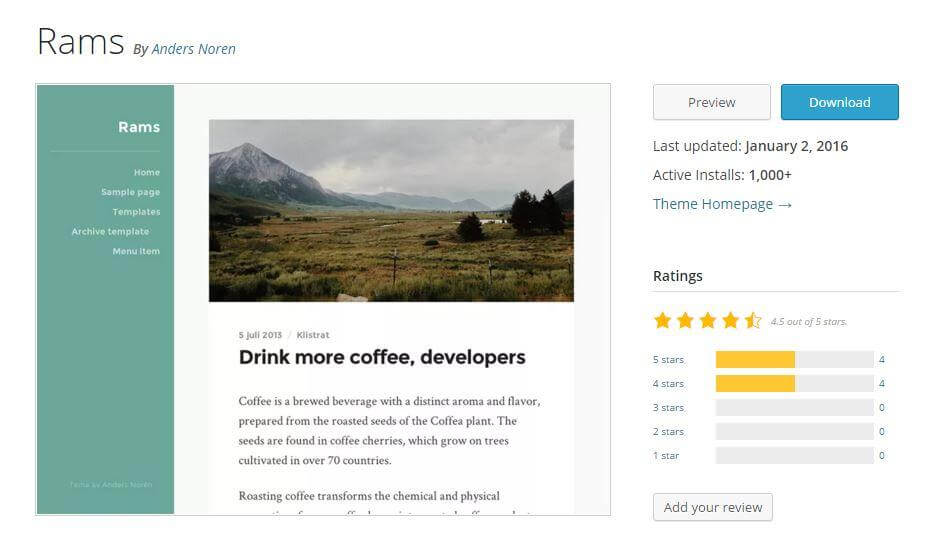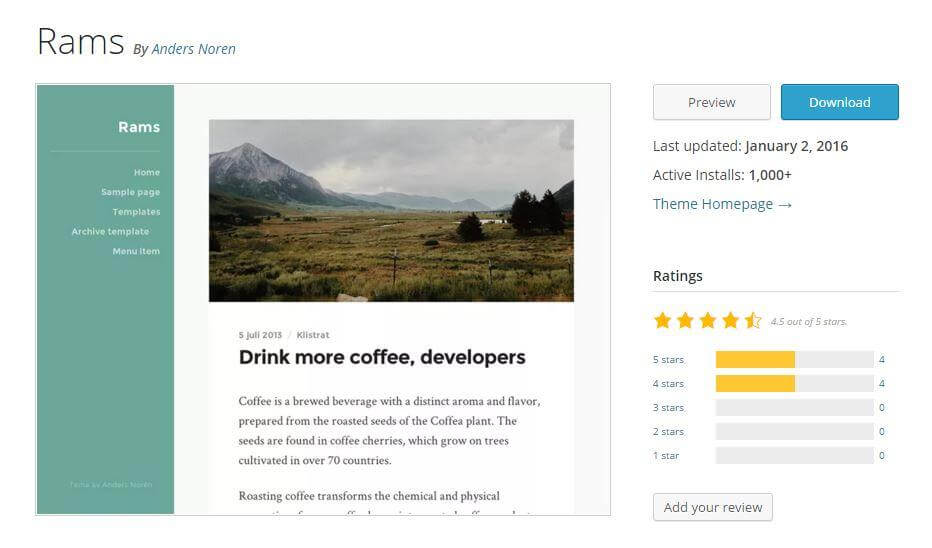 It is one of the clean, classy and flexible themes for users. This theme is perfect for all kinds of blogging, writers and authors and it also has fully responsive design with fixed side bar and with this your website will remain beautiful even on different devices. All its features are very responsive and all its designs are easy to customize.
---
10. Kouki – WordPress Themes for Bloggers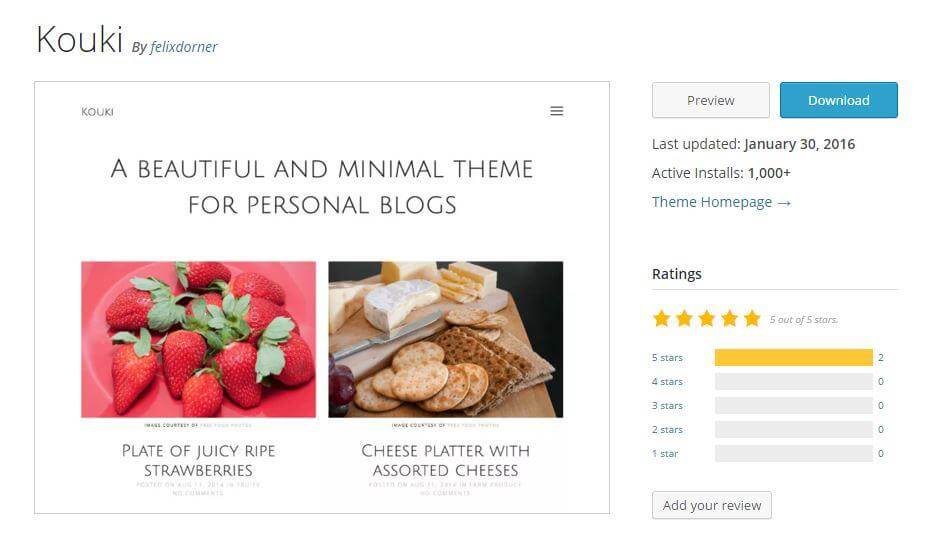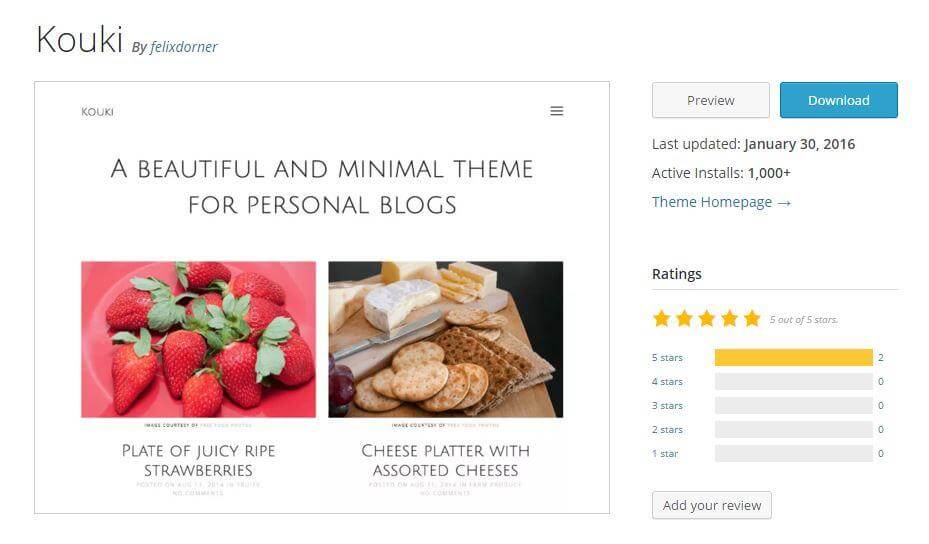 This is a brilliant blog design with two column layouts and a drop down menu on navigation but this theme requires some options framework and a few numbers of posts to show its functionality. In this type of theme your featured image will be set automatically if already assigned.
Therefore, this is the collection of the best WordPress themes.  So if you need to find the one of your choice, then you can choose from the above list according to your needs and priorities.