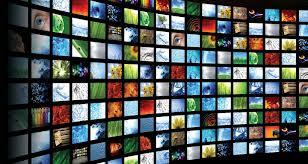 26 HOT WordPress Video Sharing Themes
---
Here is a showcase of 26 Premium WordPress themes designed for video sites that will help you if you need a good theme that will allow you to do music, videos and blog post.
It's kind of hard to find one that has this combination so why I did this article of the best video WordPress themes I found all over the sites.
The theme quality is the biggest priority so I drew attention to every detail in the themes.
Some of the themes are not designed to be a video theme but with it's video integration you can easily use it for sharing videos.
Hope you will like my article, yo can share it via twitter or Facebook, you can also click the like button so this article will appear in your Facebook page.
1. Premiere
With a custom single video page template with great social sharing links, the option for your site visitors to recommend videos and a featured home page slider this theme helps videographers, and movie fans alike – with great custom-ability.
2. Veddio
The Veddio theme was created for both the average joe video blogger to the most sophisticated blogger out there!
3. eVid
eVid is a theme designed for video bloggers. I have set it up to easily integrate videos from video hosts such as YouTube, Vimeo, Veoh, MetaCafe, and so on.
4. Periodic
The theme is ready to start working, out of the box, with a multitude of theme options, custom widgets and shortcodes to help you personalize your environment.
5. Multimedia
Music, Video, Picture, Blog WP
6. Wave
Wave is a beautiful and flexible theme catered to those that want to build a video focused site.
7. Motion Picture
In terms of the design we have given the typography special attention as well as working on some white space management to balance out pages which feature either HD or SD videos.
8. MultiMedia
Blog, Video, Photography
9. Fast Blog
Fast Blog is a WordPress theme with some extra tumblr-like features.
10. ReviewIt
ReviewIt provides you with a powerful review and community theme, that is also 100% BuddyPress compatible!
11. Breeze
Breeze is a WordPress theme designed with corporate businesses in mind. The theme is also well suited for online portfolios and blogs.
12. CleanCut
CleanCut is a WordPress Theme that takes advantage with all the amazing new WordPress 3 features and is best suited for Portfolio and Business Websites.
13. Magnifizine
It comes crammed with features including a custom slider that comes in three sizes and plays YouTube, Vimeo, FLV , MP4 , MP3 and HTML5 video files.
14. FolioFlip
It was created to be VERY easy to maintain and has numerous php and jquery enhancements.
15. Tarnished
Always wanted a grunge theme but never found one that actually looked good.
16. Slide
Slide is designed for people who want a wide WordPress template that can showcase their images and videos in an Accordion and/or Fade Slider.
17. wpShow
wpShow – multimedia and video theme for WordPress.
18. Brandspace
While designing this template we wanted to create something with a well crafted visual structure, using strong lines but managing to keep a beautiful minimal appearance with lots of breathing space.
19. Flex
Flex is a premium WordPress portfolio theme that's designed specifically for photographers, designers, motion artists, and all creatives to display their work in a slick, grid-based interface.
20. WP-MediaMag
WP-MediaMag is modern WordPress magazine theme designed for publishers who like to upload media, such as videos and photos.
21. Motion Picture
Make your videos front and center with this neat and impactful video blog theme featuring High Definition post designs and our Typography Manager.
22. On Demand
On Demand WordPress theme is perfect for virtually any video-centric website.
23. TV Elements
TV Elements takes your videos and puts them front and center within a large featured video carousel on the home page.
24. Video Elements
Video Elements has been a hit for well over 2 years now on Press75.com.
25. Vidley
The Vidley theme is a flexible video centric website solution perfect for video blogs, portfolios, news sites, promotional sites or pretty much anything else.
26. Groovy Video
A vibrant, fun colour palette set in a neat layout with tons of neat features – what more could you ask for?