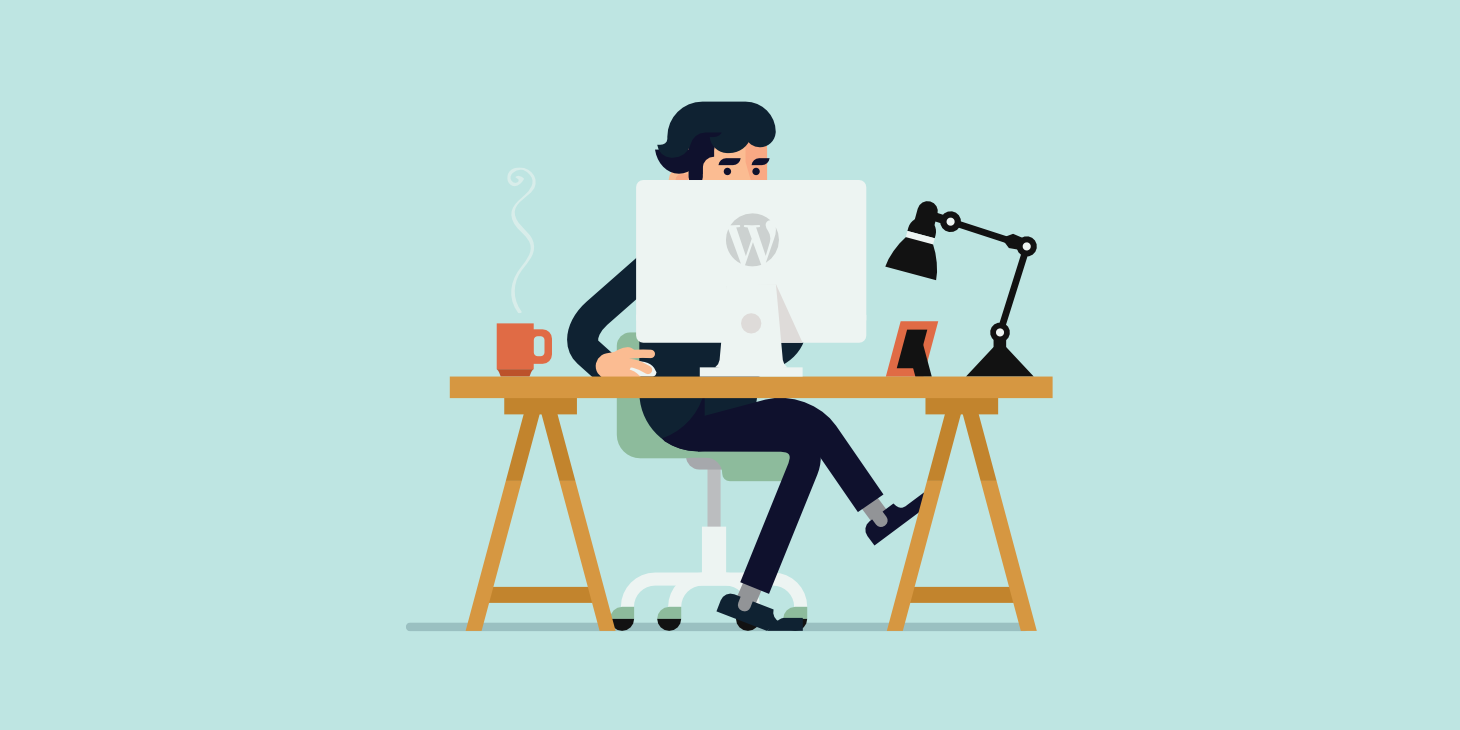 Beginner's Guide: How to Profit as a WordPress Freelancer
Are you a WordPress Freelancer?
These days, freelancers are in huge demand. However, there's one thing, getting into the world of freelancing isn't as easy as it seems. But, if you can find your way, then freelancing can prove to be highly beneficial for you.


Towards the beginning, you might feel that being a freelancer is a cumbersome task. People, who are freelancers, choose this as it gives them the chance to be their own boss, later in life. Freelancing also inculcates entrepreneurial skills and the skill to overcome challenges, with a sense of enjoyment of a stress-free life and financial stability.
Of course, you would make mistakes in the beginning, but you would also learn from them and become better with time. But, how can one use WordPress for freelancing? And, who is a WordPress freelancer?
Well, a WordPress freelancer is someone who is rather talented with creating, designing, maintaining and solving the problems of WordPress websites. As more and more companies are searching for skillful WordPress freelancers, you as a freelancer can grab this opportunity and build a bright future for yourself.
All you need to do is take a few tips and you would be able to live up to the expectations of your clients. Listed below are a few tips which would help you strengthen your career as a freelancer with WordPress.
---
Determine Your Objective – WordPress Freelancer
The first and the foremost thing that you need to do, before beginning any kind of project, is to determine your objectives. This would help you in understanding exactly what you should do to achieve your goals. You need to decide what you want to achieve, what your expectation are.
Create an outline of the steps that you plan on to take towards reaching your goals. Determine how often you want to work, how many clients you would be able to handle, how much money you would actually need to make so as to balance life well or if work would be needed to be outsourced.

Remember that everything takes time to happen. Of course, you would be excited with everything and would want to rush things. But, that can lead to mistakes Keep things slow and even if you make mistakes, work on them to fix it.
---
Constantly Enhance your WordPress Competence – WordPress Freelancer
The world of Internet is evolving and therefore clients and companies expect that the freelancers need to have an inclusive knowledge regarding WordPress. This would help them get maximal return on the investment they are making.
If you want to gain fame as a freelancer, you would need to prove yourself in front of the potential clients by showcasing your WordPress skills. WordPress is not only known for creating a website with ease as it evolves and therefore you would need to keep yourself updated with the latest trends of WordPress including its themes, plugins and security.
When working as a WordPress freelancer, you must also possess a decent knowledge of digital marketing, popular programming languages and computing skills. The more knowledge you possess, there's a high chance that you would be able to get more work opportunities.
With such vast knowledge of things, you would be able to complete all the work with professionalism. You could also consider going through a few websites so as to increase your knowledge of WordPress.
---
Find Your Niche – WordPress Freelancer
If you decide to be a freelancer, you need to understand that there would only be a few things in which you would be really efficient and skillful. It is a fact that if you try to do everything at once, you would never really be good at anything. To be a true professional, you need to be really good at one or two things.
This is what business organizations look for in an individual today. They definitely won't be spending their money on someone who knows a little bit of everything.
WordPress is a really good place for niches and you could decide to be anything from a developer to a designer, from a writer to a SEO technologist. The list is really long. You need to find out what you are really good with and then constantly work on it so as to enhance your skills.
---
Build a Network – WordPress Freelancer
To be able to make a name for yourself in the market, you need to get projects and get in touch with companies that can offer you work on a regular basis. And, just to clarify, this isn't an easy task. You need to make sure that your ideas reach the targeted audience and they get convinced to give you freelance projects.
The very first thing is to make it very clear as to what you do. This will give a clear picture to your clients and they can get in touch with you accordingly.
Make sure that you are promoting your work on social media platforms and social media groups. You could also attend local events, meetings with clients, developers or freelancers and let them know about your services. Also, consider guest blogging. It would help you to build an online presence and even land a few projects.
Also, remember to start freelancing first as a side business. Once you are able to establish yourself, you can consider doing freelancing full-time.
---
Build Your Credibility – WordPress Freelancer
You would be faced with a number of problems when you first begin working on freelance projects. Trying to get rid of distractions like family dinners, vacations, social gatherings and dealing with impudent clients, managing time, loneliness are just a few of them. All of these problems can have an impact on the efficiency of your work and can at times lead to failure of meeting deadlines.
What you need to remember is the fact that distractions are common and you would have to find a way to deal with them in order to deliver projects on time and work efficiently. Your reputation as a freelancer would be ruined if you displease your clients. Therefore ensure that you able to evince your credibility by getting away from all the distractions.
---
Wrapping Up – WordPress Freelancer
Freelancing as a career in WordPress can be a long lasting thing and would help you to lead a life that you have always dream of. By following all of the above tips, you would be able to establish yourself and would soon be getting more projects.
If you happen to be a WordPress freelancer, we would love to learn about your experiences. Please feel free to share your valuable tips in the comments below.