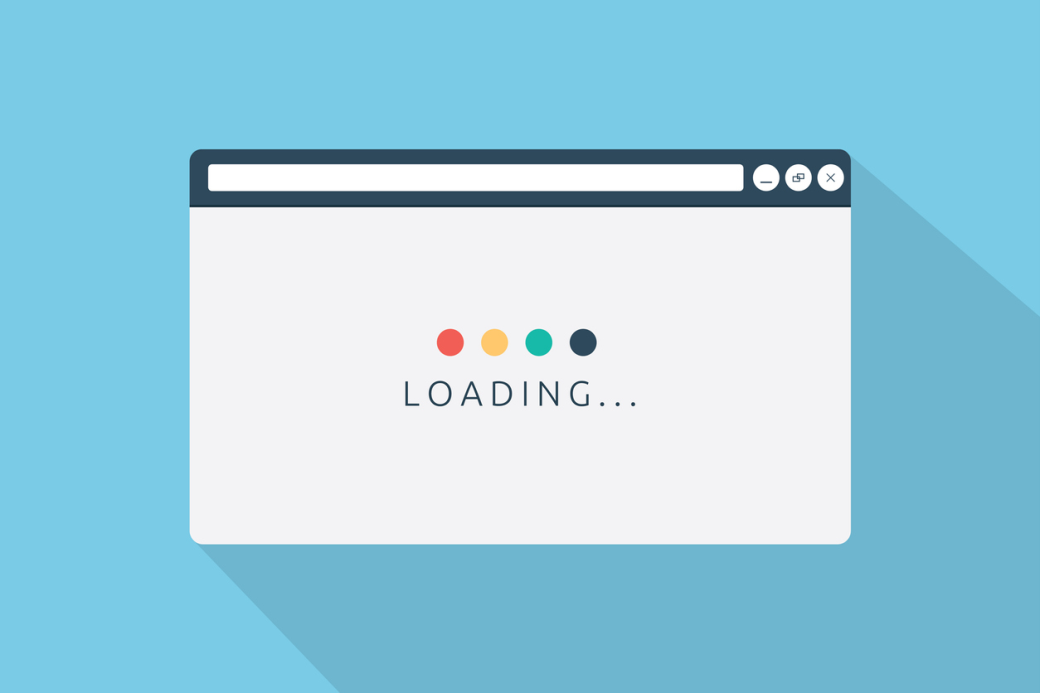 7 Ways to Fix Slow WooCommerce Product Pages
Fix Slow WooCommerce Product Pages With Bring You More Sales
WooCommerce has been gaining momentum over the past few years, becoming the most popular eCommerce platform. It is SOOO important that you know how to Fix Slow WooCommerce Product Pages.
Namely, recent research studies say that WooCommerce currently boasts 73,333,266 downloads. Powering over 28% of all online stores, this platform has become the most popular choice among the top million eCommerce websites, ahead of both Magento and Shopify.
The reason for that is simple – apart from being free, the WooCommerce plugin is secure and easy to use. It looks professional, makes content marketing simpler, and offers a plethora of analytics options. Above all, it offers numerous free and paid extensions, letting you customize your store's online presence according to your needs.
However, to get the most out of your WooCommerce site, you first need to optimize it properly.
One of the most significant aspects of your website performance is the page load time. Once you attract your customers and engage them, you need to guide them down the sales funnel, towards converting. And, if your product pages are not responsive, a visitor will abandon them without making a purchase. For example, did you know that over half of mobile users will kick your website if it doesn't load in three seconds?
Here are a few tips on how to boost the speed of your slow WooCommerce product pages.
---
1. Check your Website Speed
Before optimizing your product page's speed, you need to test them carefully. This is where tools like Pingdom, Google PageSpeed Insights or GTmetrix. Once the scanning is over, the tool will rate its performance on a scale between 0 and 100 and provide detailed insights into your major problems. Google's PageSpeed Insights will even provide suggestions on how to optimize your website speed.
Check out how to properly test your site's speed at https://www.wpfixit.com/speed-test-your-wordpress-site/
---
2. Upgrade your Web Hosting Plan
When starting out, many website owners use cheaper, shared hosting plans. And, this makes perfect sense. In the early stages of your online presence when your website traffic is still low, web hosting won't be your primary concern. But, when your website traffic and conversions start growing, poor web hosting may be the primary cause of your slow-loading pages.
Track your online store's resources regularly to understand when it is time to upgrade your web hosting plan or even change a hosting provider. Go to your cPanel and pay attention to relevant usage data, such as your bandwidth and the available disk space.
There are a few things to keep in mind.
First, if you're using shared hosting, choose a decent plan. Namely, when using a shared web hosting plan, you're sharing resources with other uses. Logically, when 5,000 people are using the same bandwidth, this will impact your website speed. Therefore, do your research and choose a shared hosting plan that allocates more disk space and bandwidth.
Second, if your resources allow it, switch to a managed hosting plan. Even though this is a more expensive option, but it is one of the most significant investments in the long-run. Namely, managed hosting is also called dedicated hosting for a simple reason – once you purchase a dedicated plan, you're the leasing the entire server and you're the only one using it. This may significantly improve your product pages' load times.
Finally, make sure you invest in a hosting server that is located in the same country as the majority of your target audience. This may also boost the overall performance of your website, especially its speed.
---
3. Invest in a Content Delivery Network
The content delivery network bridges a geographical gap between you and your customers.
Namely, a content delivery network is a network of servers that are distributed all across the globe and that work together to provide faster user experiences.
The way it is quite simple – it copies the website's static content to servers located all around the world and caches the contents of the page. Therefore, when a user lands on your website, their browser will download a copy of your website from the server that is closest to them, helping them open the page as fast as possible.
There are many CDN options to consider, including MaxCDN, KeyCDN, Amazon CloudFront, and Cloudflare. Sure, the choice of the right content delivery network depends on multiple factors, such as the size of your WooCommerce site, your traffic and, of course, your budget. Even though most CDNs offer free plans, you should consider investing in a premium plan to get the most out of them.
---
4. Use a Reliable Caching Plugin
A cache is a hardware or software component that stores data to ensure that users' future requests for that data will be accessed faster.
Therefore, when investing in a caching plugin, you ensure that it will deliver a stored website page to your visitors instead of loading the entire website every time a user comes back to your site. This is how it can significantly improve your page load times and increase user experiences.
Still, keep in mind that this is possible only if a caching plugin is configured properly. For starters, when setting it up, exclude your Cart, My Account, and Checkout pages from the cache. They need to stay dynamic, as they change according to customers' individual needs.
Now, there are numerous powerful caching plugins for WooCommerce sites, including W3 Total Cache, WP Rocket, WP Super Cache, and Hyper Cache. WP Rocket is the most popular premium cache plugin that is fully compatible with your WooCommerce site. When using it, you won't have to manually exclude the dynamic website pages – it will do so for you.
---
5. Optimize Images
In eCommerce, images play an important role in your online presence. They engage visitors, build trust with them, and encourage them to convert.
But, did you know that they're highly responsible for your website's performance? For example, did you know that there is another HTTP request for each image on your page? Therefore, packing your website with lots of high-quality images usually means larger file sizes that may result in poor page load times.
However, this doesn't mean you should use low-quality images on your site or eliminate visual content from it.
Instead, you need to optimize your images.
For starters, you could compress your images. There are many photo editing tools like Photoshop, JPEG mini, or TinyPNG you can use to reduce the size of your website images. Alternatively, if you don't know how to use them, there are also numerous powerful plugins like Imagify, EWWW, or WPSmushit that will minimize the size of your images up to 70% without affecting their quality.
Lazy loading is also one of the most important options to consider. Namely, by enabling lazy loading, you're ensuring that the images will load as your visitor scrolls. In other words, if a customer doesn't get to a certain image on the page, it won't load. The above mentioned WP Rocket plugin is one of the simplest ways to add and use lazy loading on your site.
---
6. Check your Theme and Plugins
Choosing the right theme for your WooCommerce store is not that simple, especially if you're using WordPress for the first time. When picking your theme, you need to ensure that it is relevant to your store, as well as that it is well-coded and meets WordPress standards.
If you didn't do so when you were choosing your theme, now it's time to check whether it's making your site slower. There are numerous ways to do so and the fastest one is to create a backup of your site and then go back to the default WP theme. If you notice that your site is loading faster once you've done that, this means that the problem is with choosing a poorly optimized theme.
On the other hand, if your theme works well, then it's time to check your plugins, as they can also be one of the major causes of your website performance issues. To identify the plugin that is harming your website speed, you should deactivate all plugins and then activate them one at a time.
The number of plugins you use usually doesn't impact your website speed. For example, it's always better to use 10 properly optimized plugins than one with a bunch of useless features that are just making your product pages slower.
---
7. Fix Database Issues
Over time, your WooCommerce database will store lots of data, including your orders, settings, products, and so forth. Sure, when you're just starting out, this doesn't matter. However, once the amount of your website data skyrocket, you may face numerous database issues that can harm your WooCommerce site's speed.
One of the most reliable ways to resolve this problem is to clean your database. You can do that manually, via your cPanel. Another (far simpler) option is the use of WP plugins, such as WP Sweep or WP-Optimize, which will handle the process of optimization for you and make it faster and simpler. Sure, before fixing any database issues, it's always a good idea to back up your website.
---
Over to You
Optimizing your WooCommerce product pages will not only engage your customers and boost their satisfaction, but also inspire them to convert. And, these are just some simple and yet effective ways to increase the speed of your product pages. When applying them, don't forget to A/B test everything you do to understand what tactics work for you.
How do you test and optimize your page load time? Please let us know in the comments section!