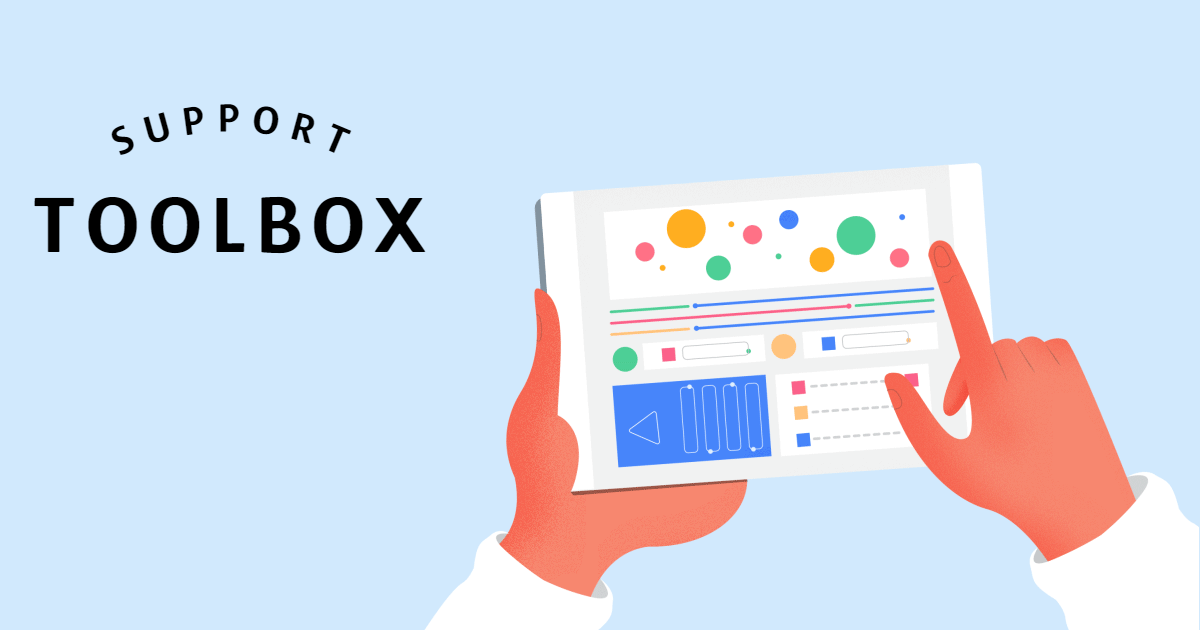 FREE Plugin Full of WordPress Troubleshooting Tools
WordPress Support Tools to resolve issues FAST!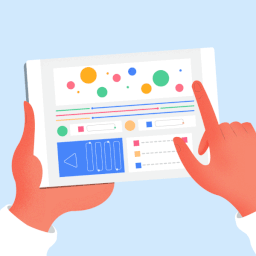 Well we have really good news for you! This world exists and we have created it. You can now get instant access to a WordPress specialist when you need questions about why your WordPress site is not functioning. In many cases the ability to have live WordPress support can be the difference in your success or failure online.
WP Fix It is the global leader for WordPress support. We have serviced hundreds of thousands of support tickets for customers all over the world since 2009.
With an average resolved time of 30 minutes or less we are the fastest WordPress support company in the world.
This free plugin will allow you to have access to one of our WordPress agents when you need to get answers for something that is not working properly on your site.
No need to search the web, no need to try to figure things out on your own and no need to panic. With just one click of your mouse you can instantly be connected to one of our agents and get the answers that you need swiftly.
---
WORDPRESS SUPPORT TOOLS INCLUDED
GET WORDPRESS ISSUES RESOLVED QUICKLY
Fully customizable to your own brand! Add your own branding to this support toolbox.
This plugin compiles the most useful tools that you will need when you are looking to resolve a WordPress issue on your website.
The best part is you can brand all of the plugin support tools to your own liking.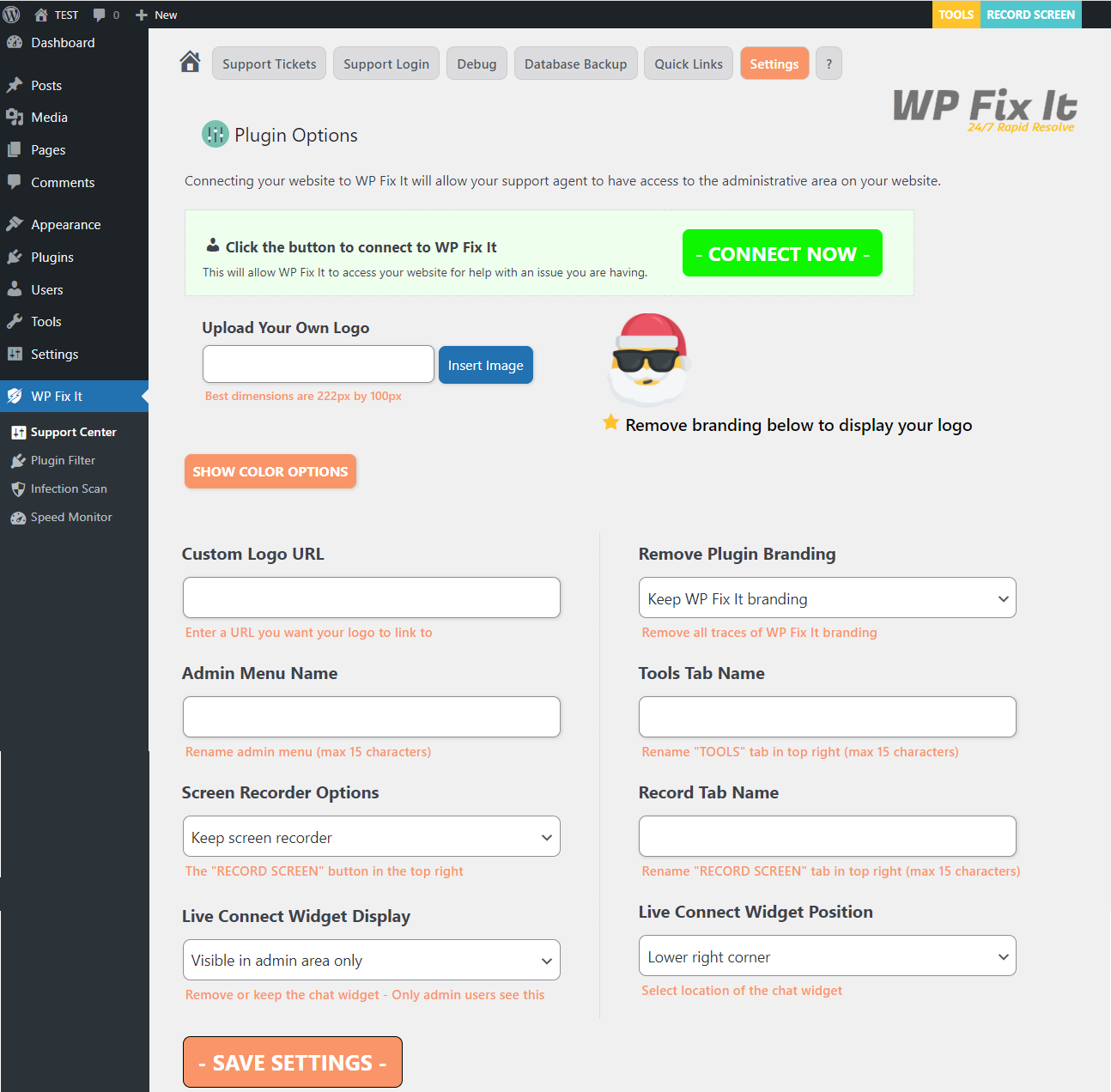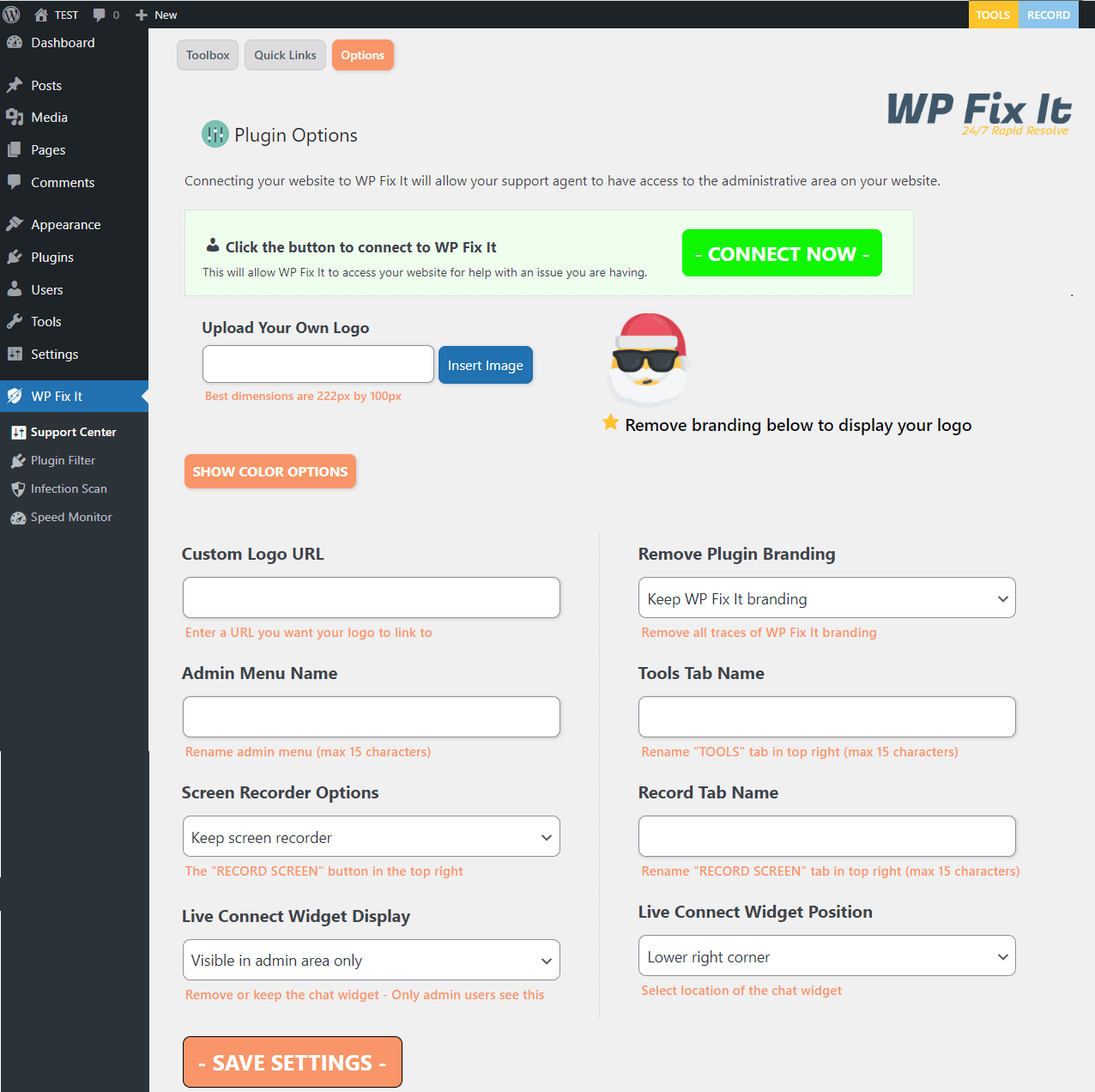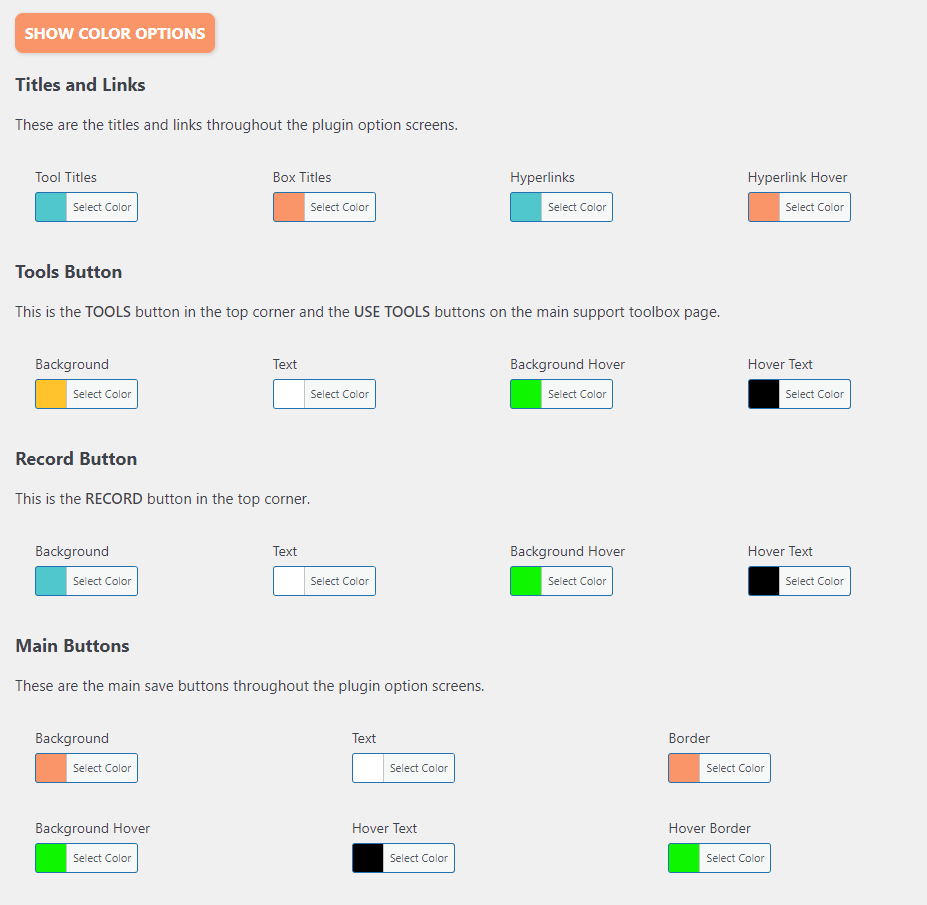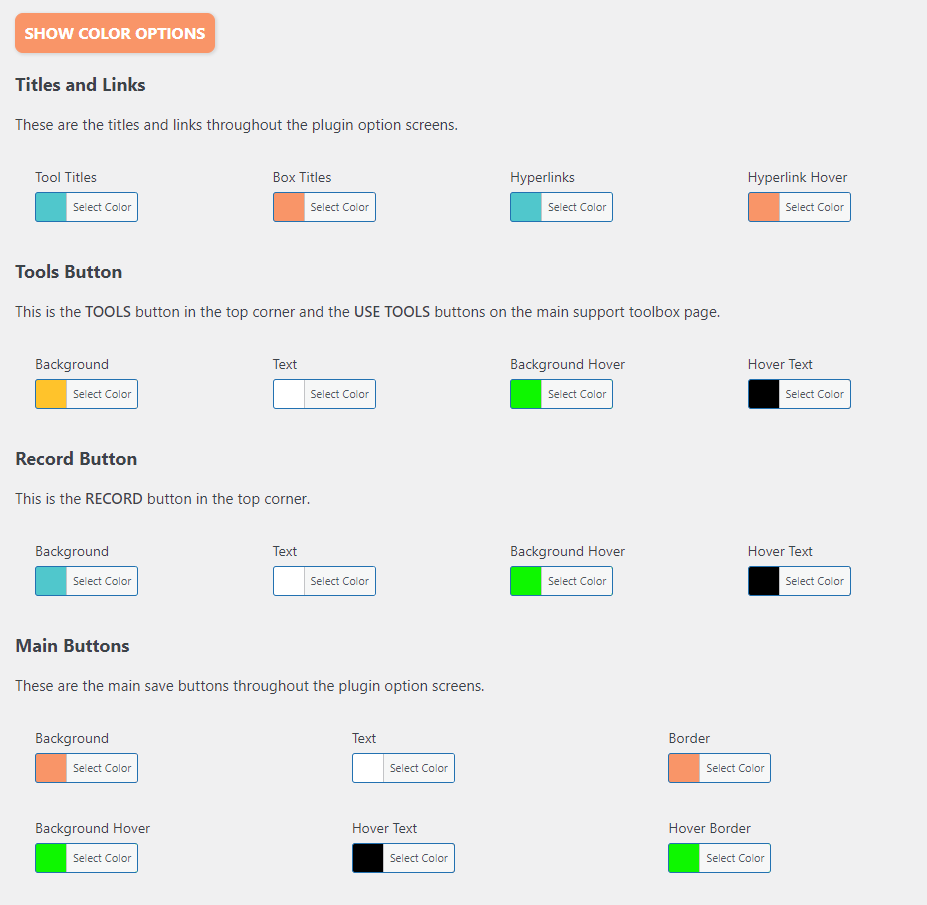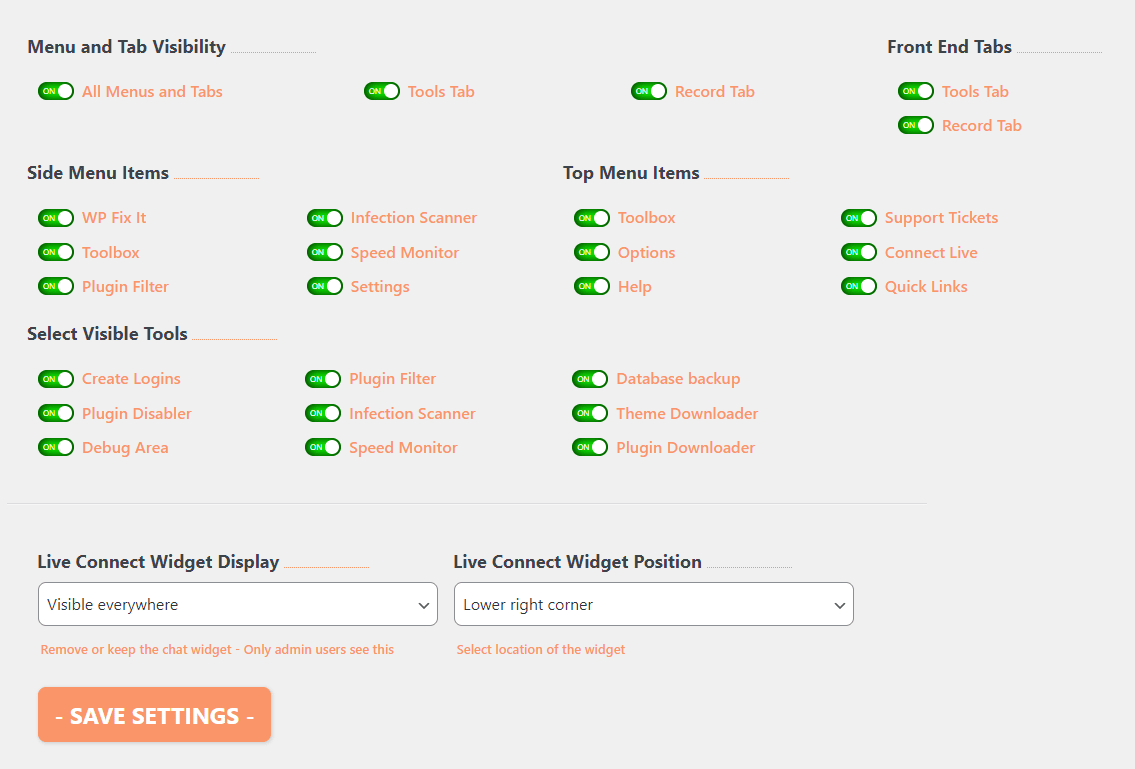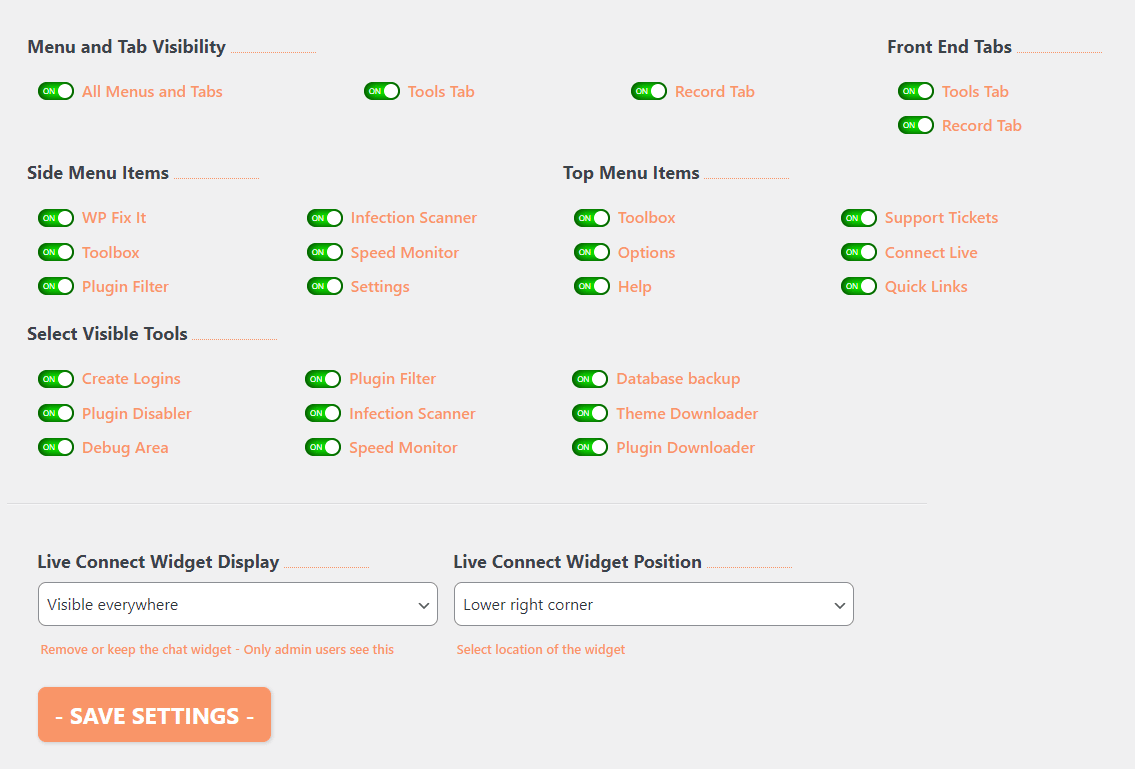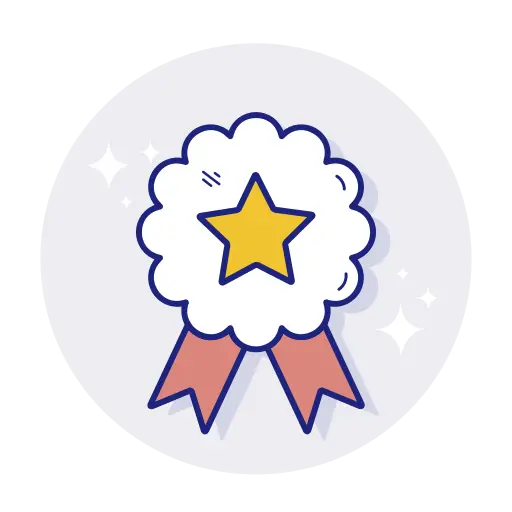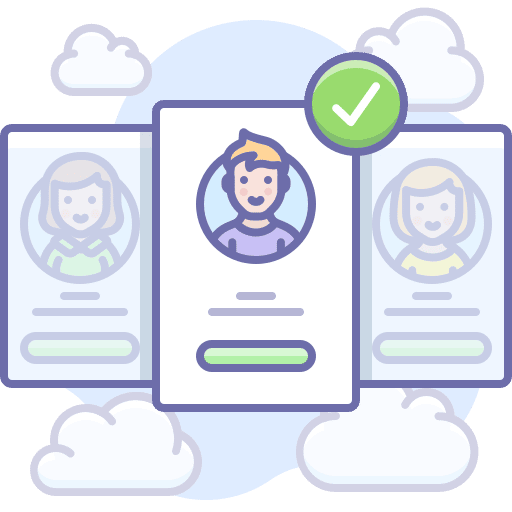 Create Logins

Generate support login URLs that you can share with other to allow access to our website without using a username and password.
---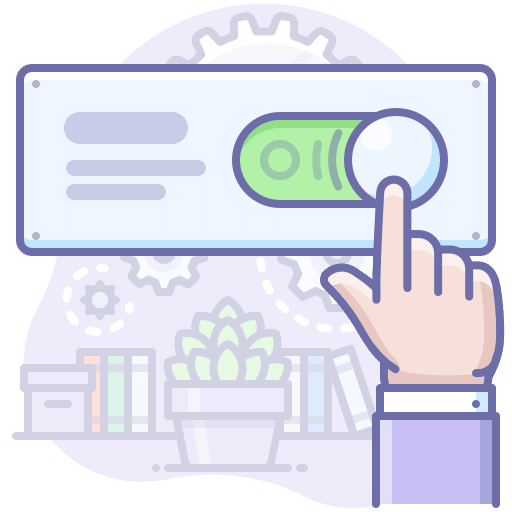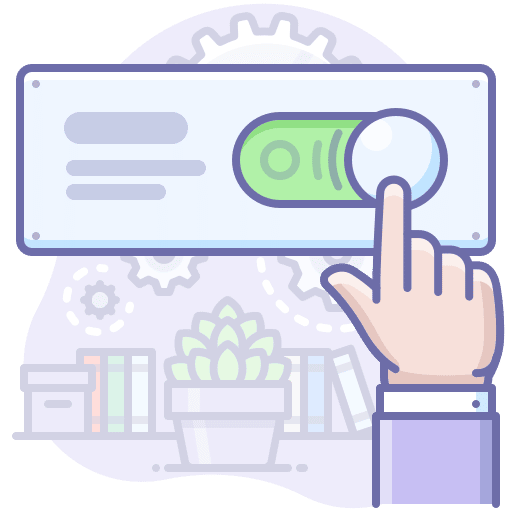 Plugin Disabler

This handy tool will give you the ability to disable all plugins with one click in order to track down a plugin conflict.
---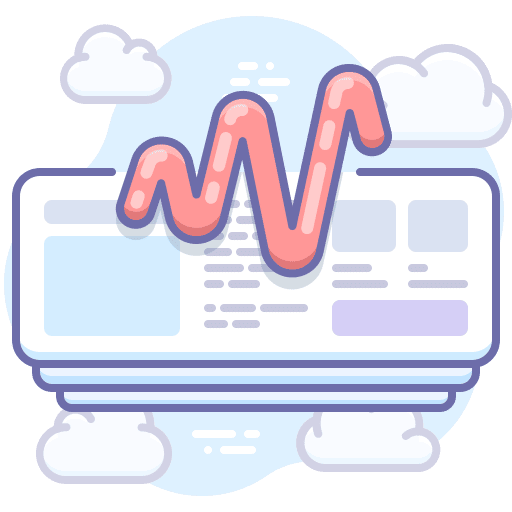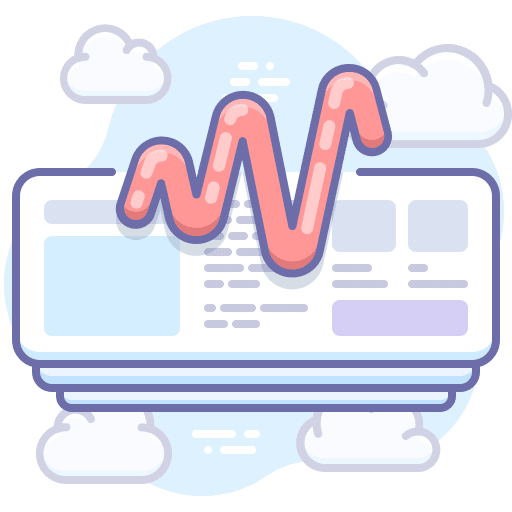 Debug Area

Active WordPress debugging options and see any errors your website is kicking out without needing server access.
---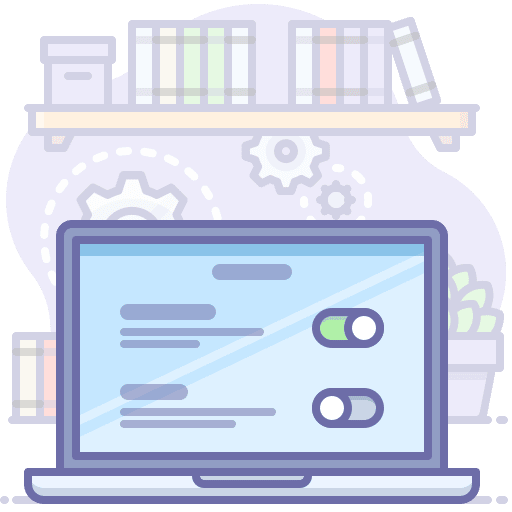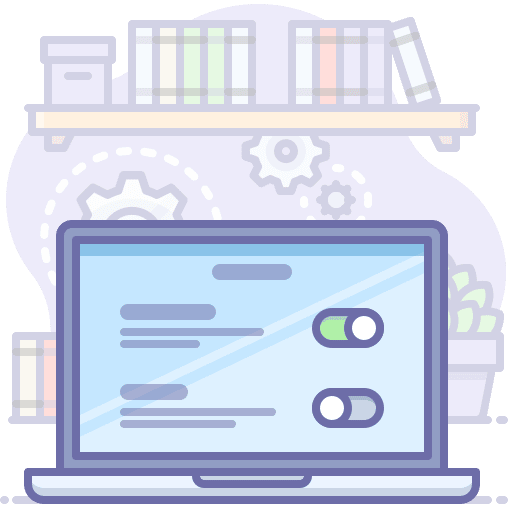 Plugin Filter

Selectively load plugins where you want them to load and turn them off where you want them off. Use on any site URL.
---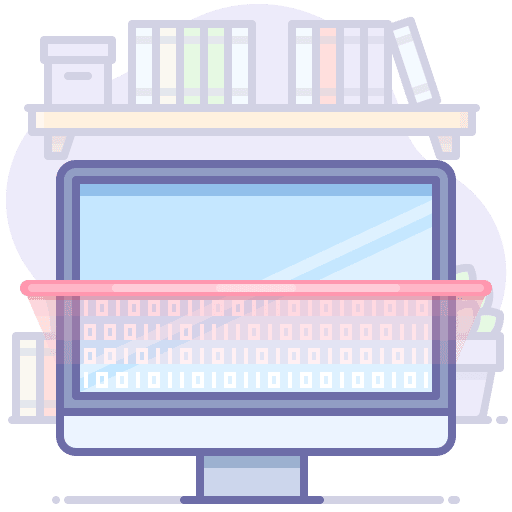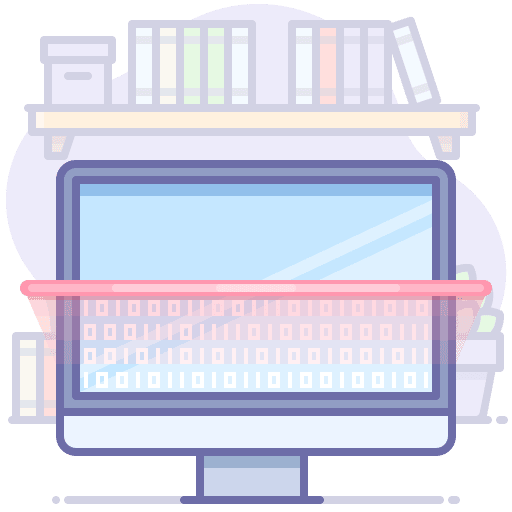 Infection Scanner

You can run a full and detailed infection scan of all your website files and database to identify anything that is malicious.
---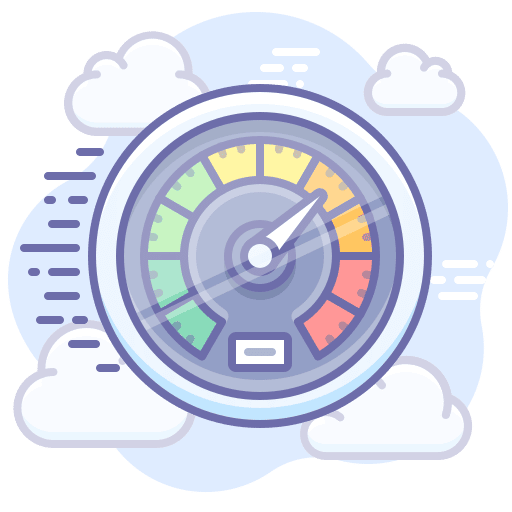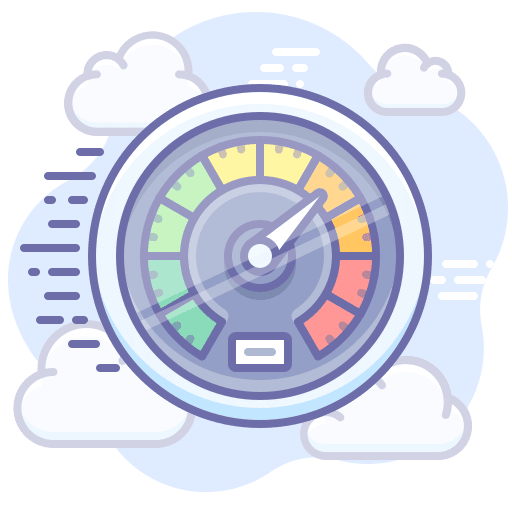 Speed Monitor

Setup automated speed monitors for any URL on your website to keep an eye on the speed and get notified when it drops.
---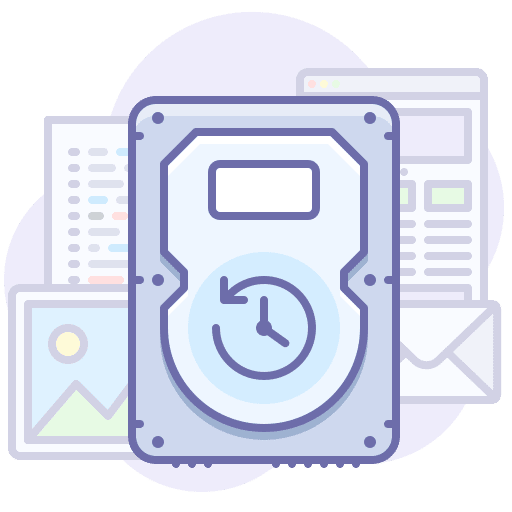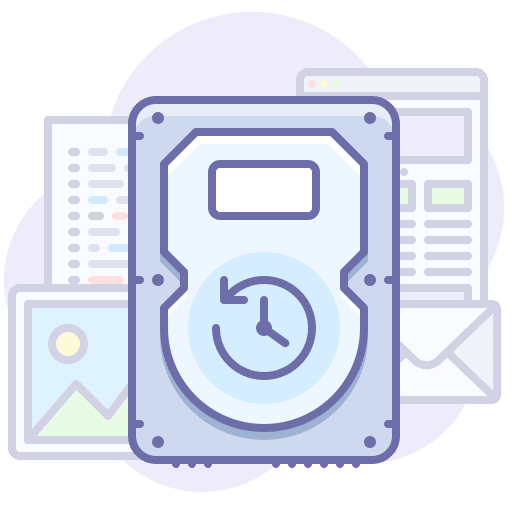 Database Backup

Run an instant database backup with a few clicks to ensure you have a file to restore if needed. SUPER EASY and very useful!
---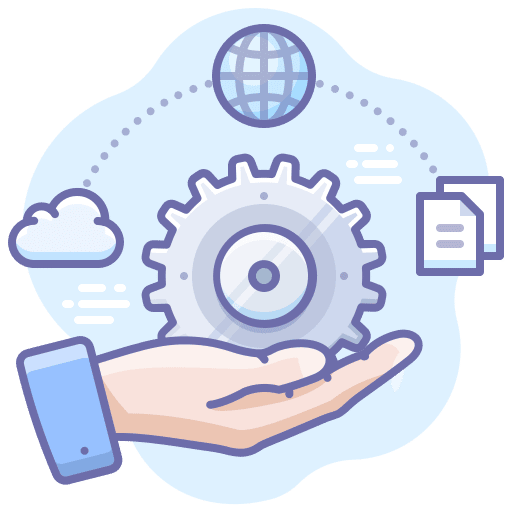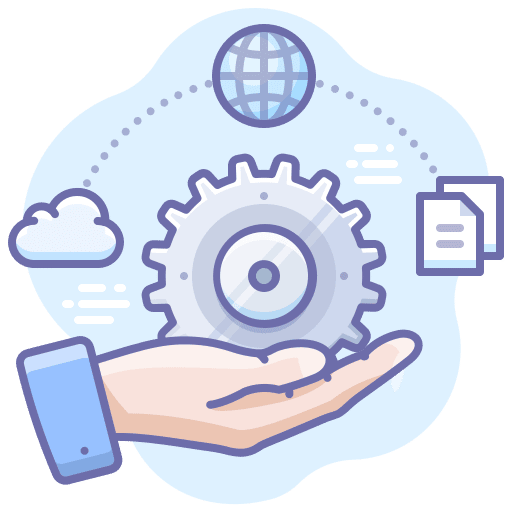 Theme Downloader

Easily download any theme that is installed on your website with one click of a button. No need for FTP or server access.
---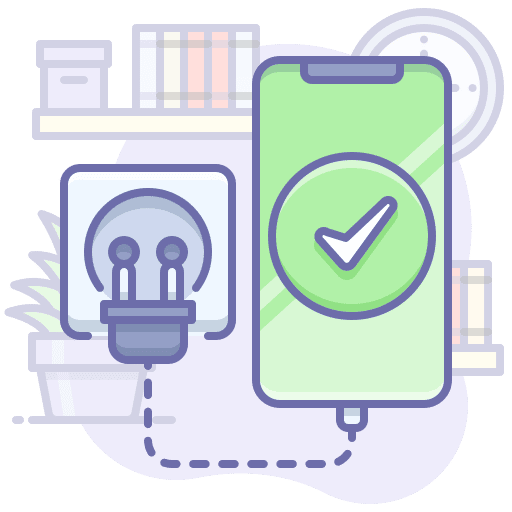 Plugin Downloader

Easily download any plugin that is installed on your website with one click of a button. No need for FTP or server access.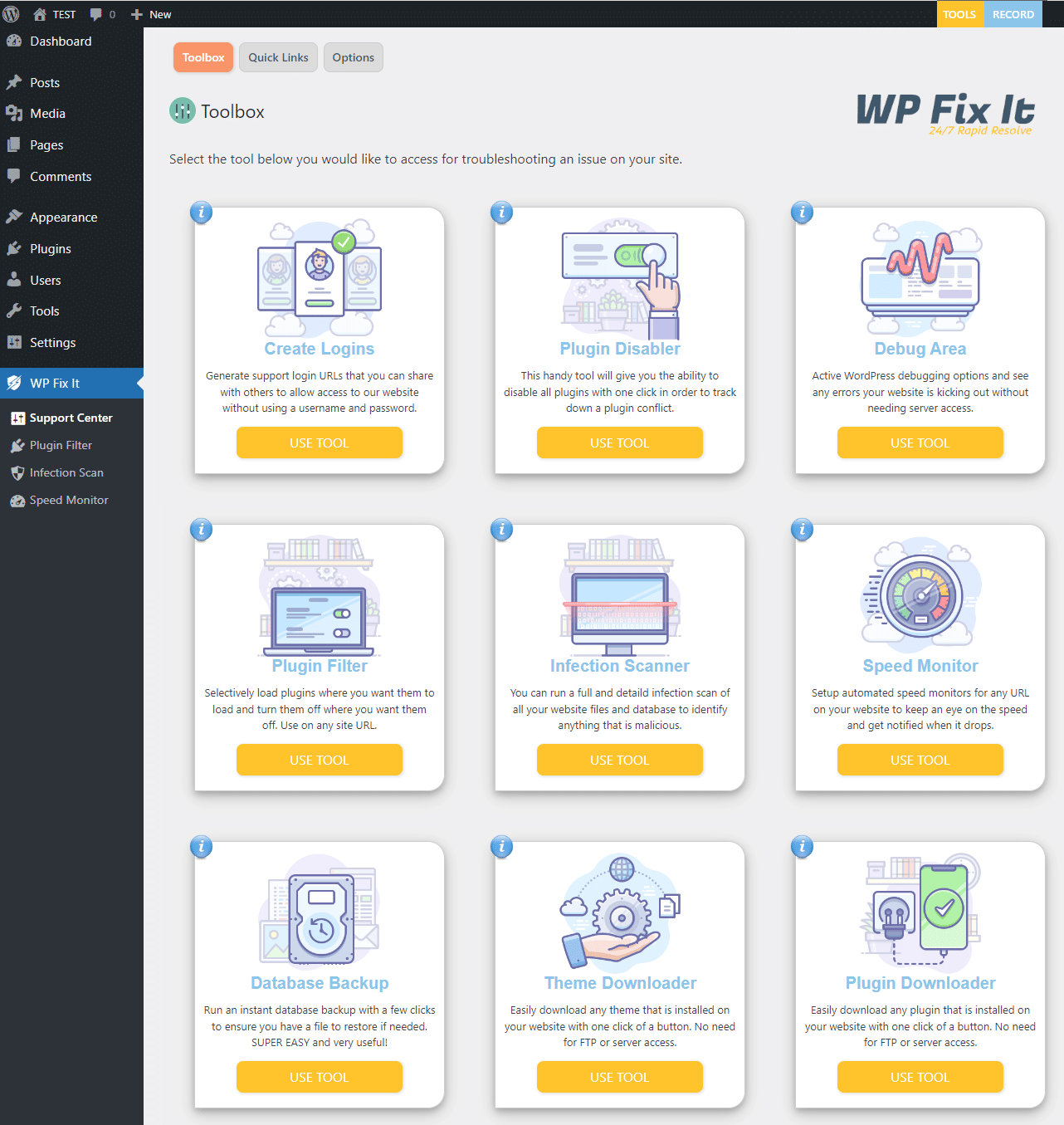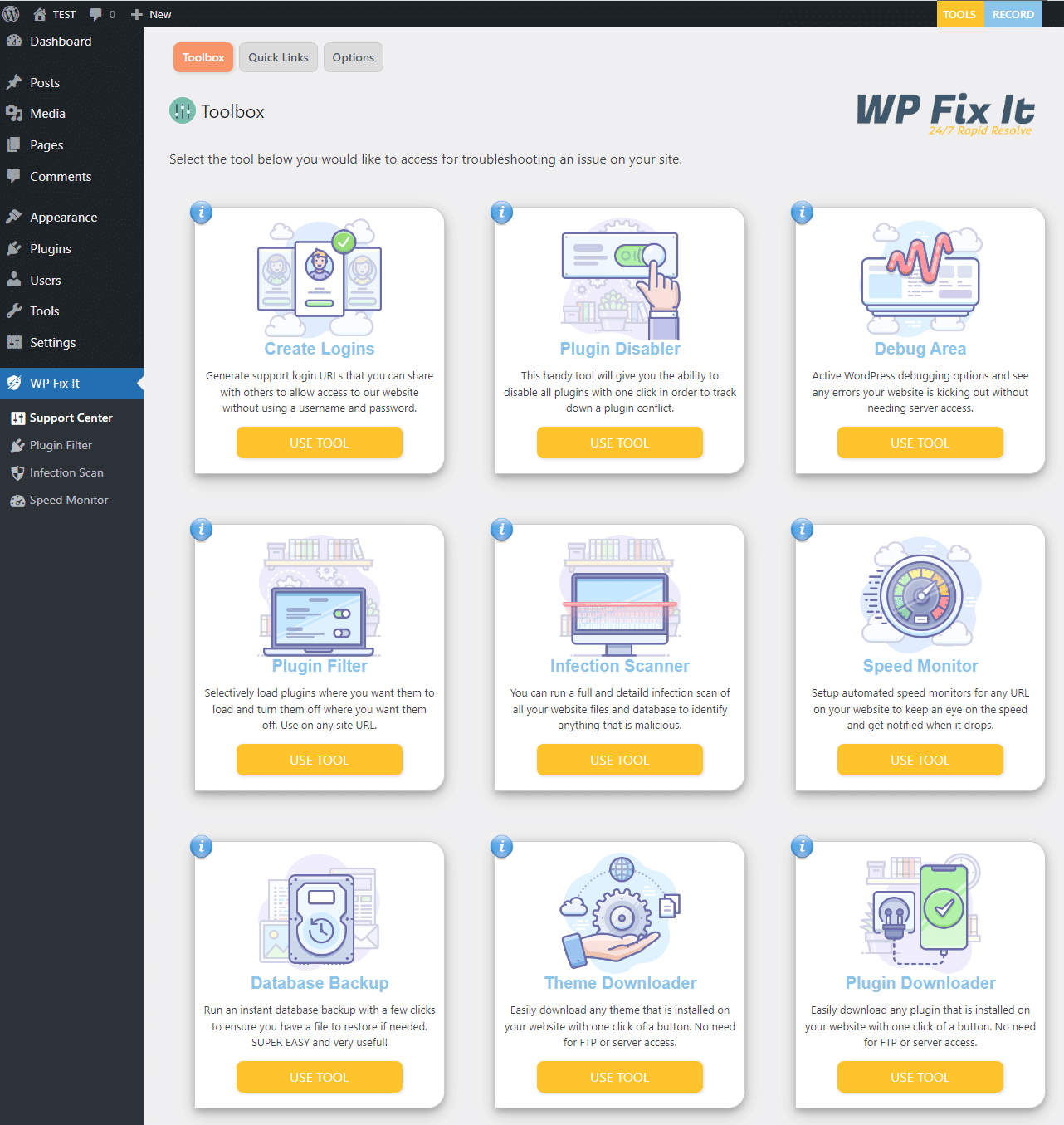 ---
ADDITIONAL SUPPORT TOOLS:

Support Portal Access

For our customers you can not access your support tickets and reply to your assigned agent directly within your WordPress administrative area.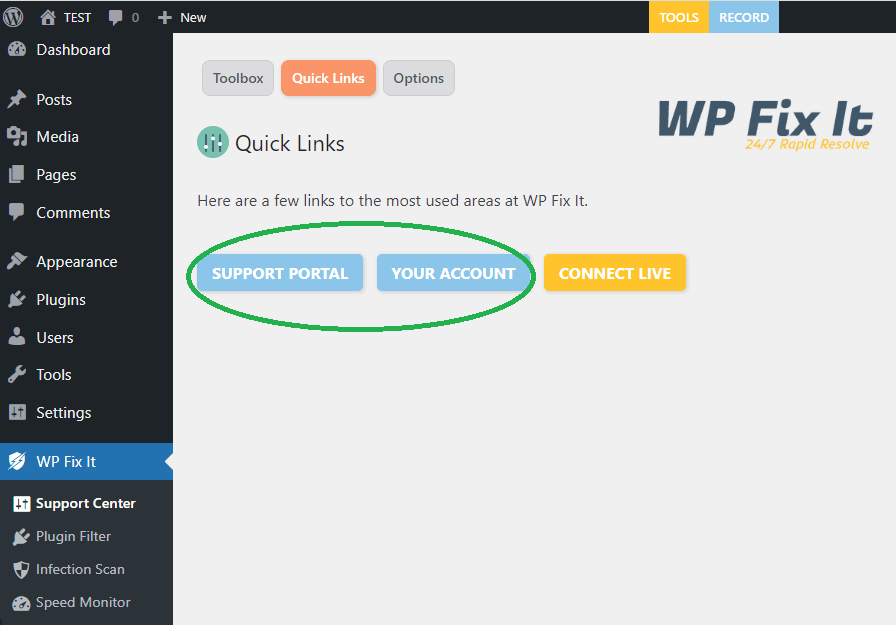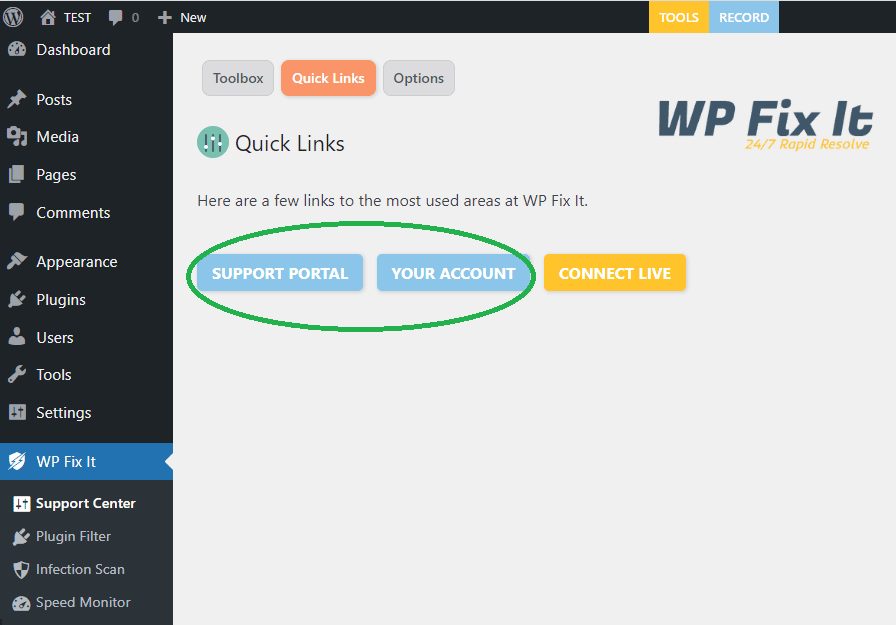 EASY Screen Recording

1 click screen recording with no messy downloads or multiple steps, Create easy recordings of your screen to share with others. No account or download needed to record.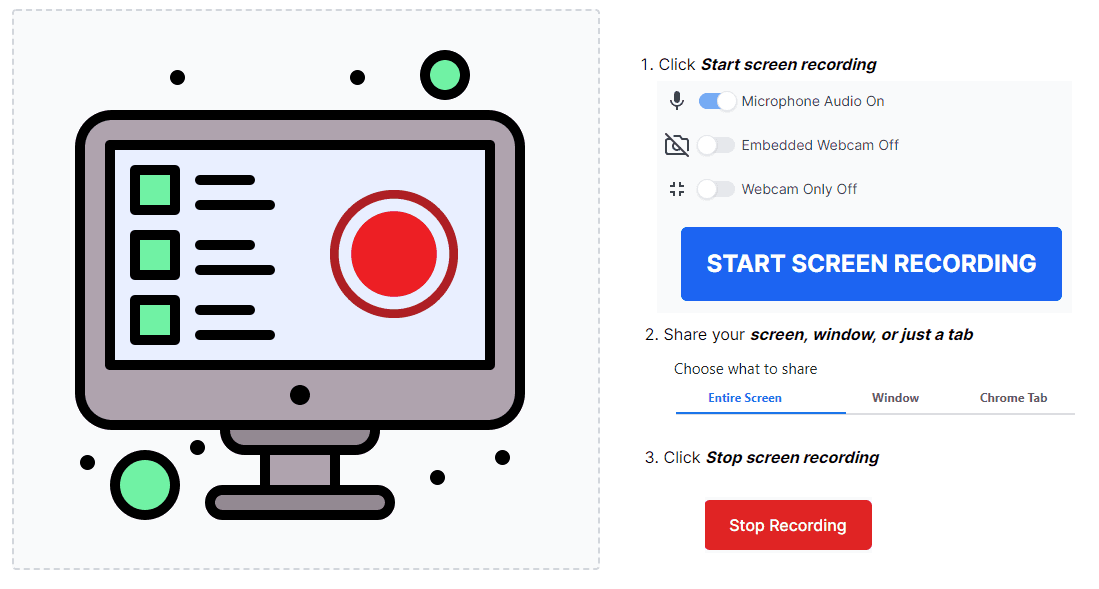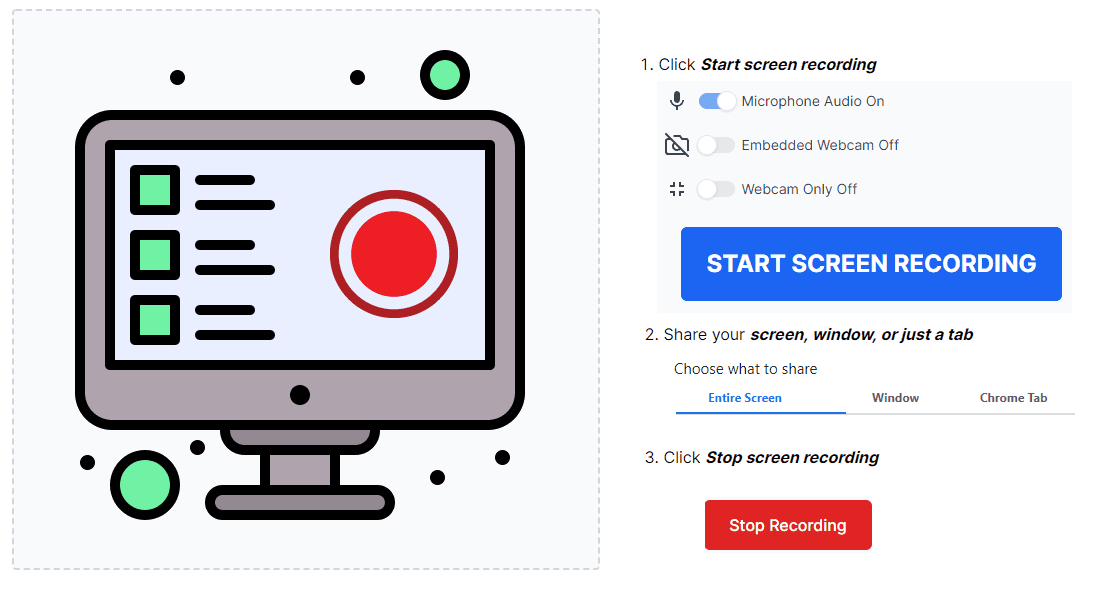 Connect LIVE to a Real Person

Connect to a WordPress specialist so you can explain the issue that you are having and provide you with instant WordPress support quickly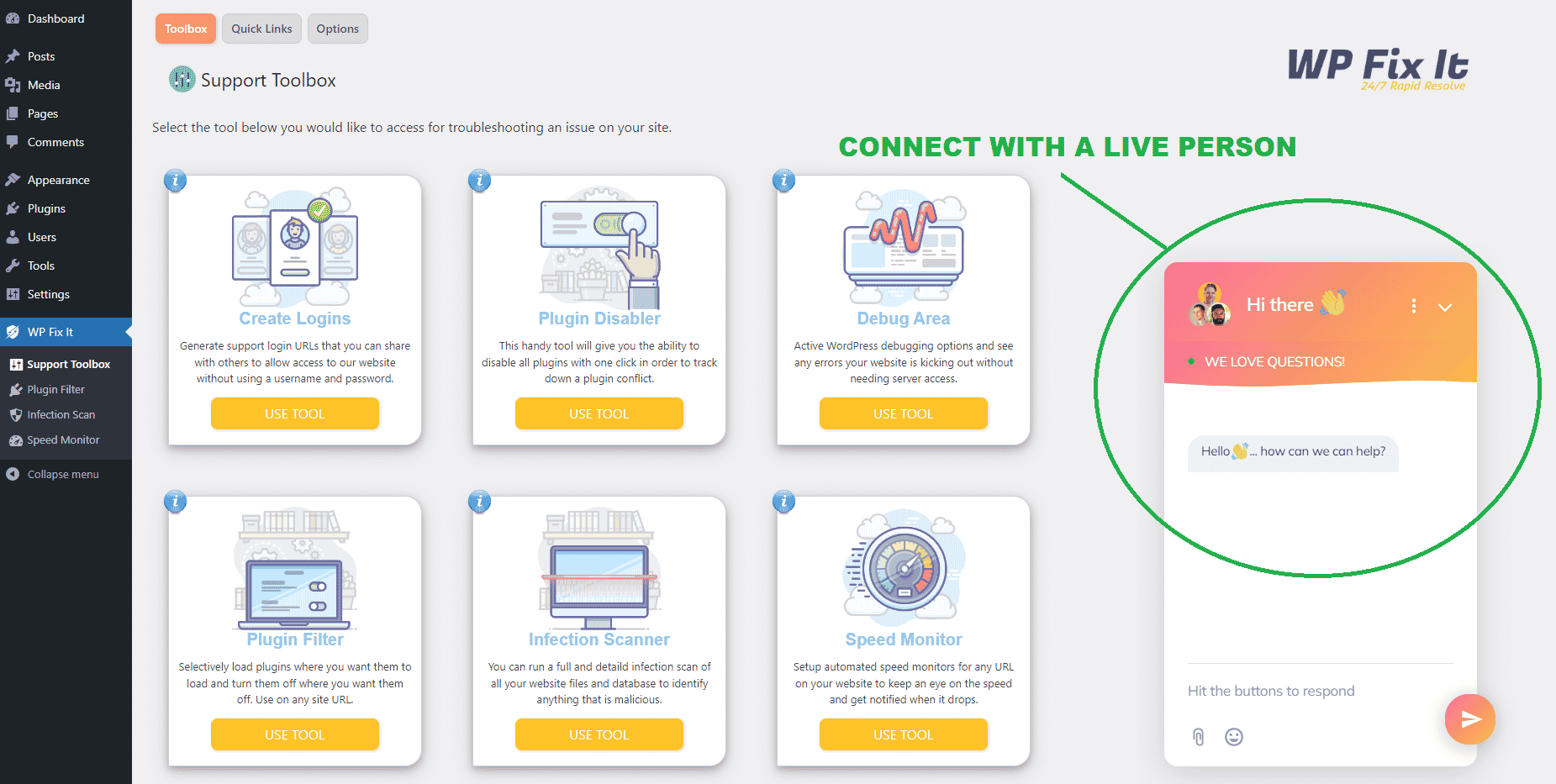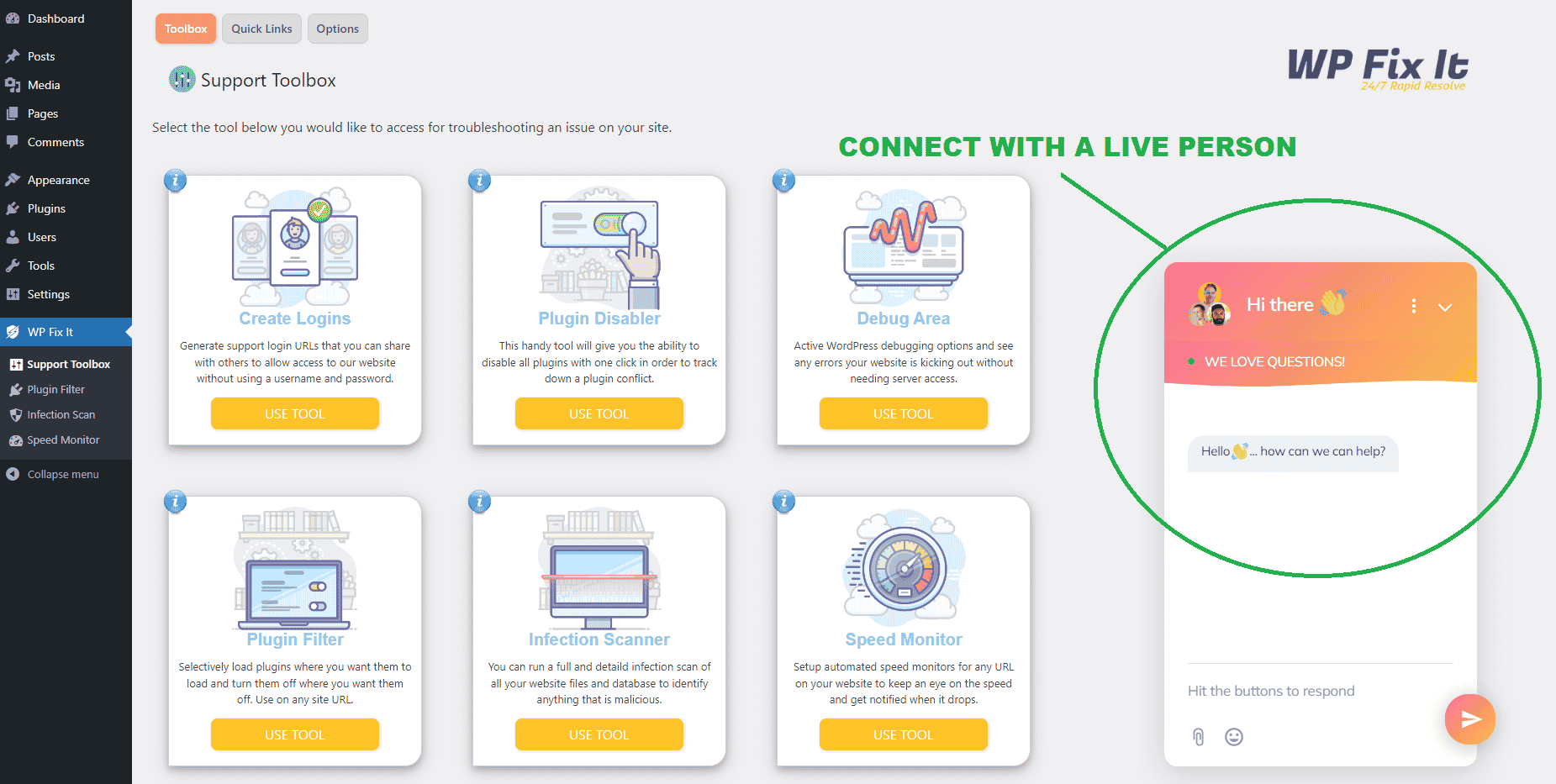 ---
EXPLORE EACH SUPPORT TOOL
We have been fixing WordPress issues since 2009 and we've pretty much seen it all.
This plugin is pivotal in the success of resolving WordPress issues which our agents use everyday.
We have put together the best list of tools to help others to troubleshoot issues quickly.
Take a look at a full break down of each support tool included below.
---
Create Support Login URLs Tool
Allow Access to Your Site Without a Username and Password
This is one of the most powerful functions with this free plugin. The ability to connect to your site instantly without passing along any login information.
In many cases the agent you are connected with will need to physically see the issue you are experiencing so they can better guide you to the quickest resolve.
Do you need to allow access to your site without a username and password? This is this the answer…
What a massive benefit of this FREE plugin.
This is not only a great feature for use when working with our company but it is also pretty handy when you just need to create a temporary user and simply send a link to someone giving them admin access to your WordPress site.
After you create a login, you simply copy the link that is generated and then give this to the person you want to have access to your site.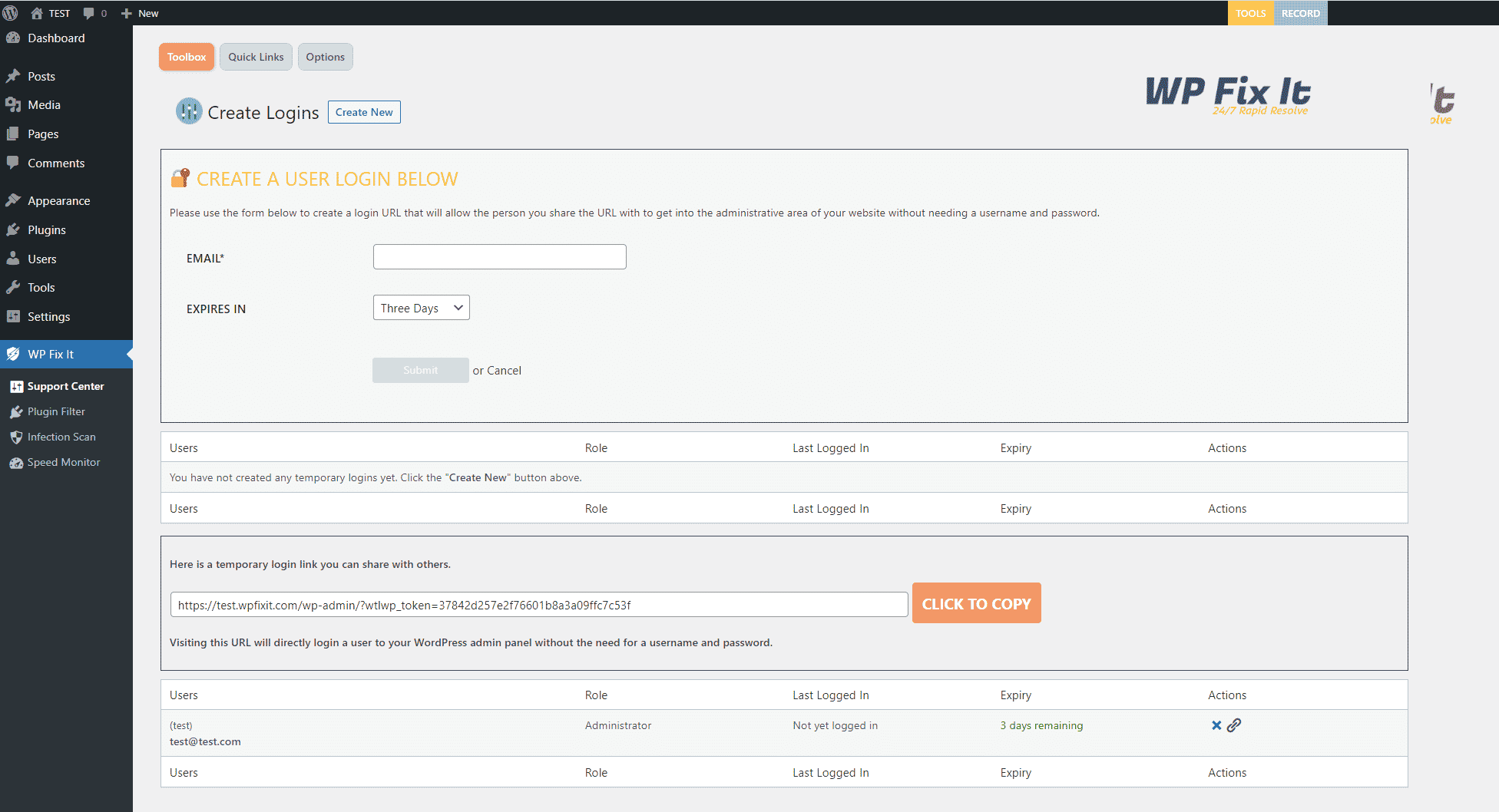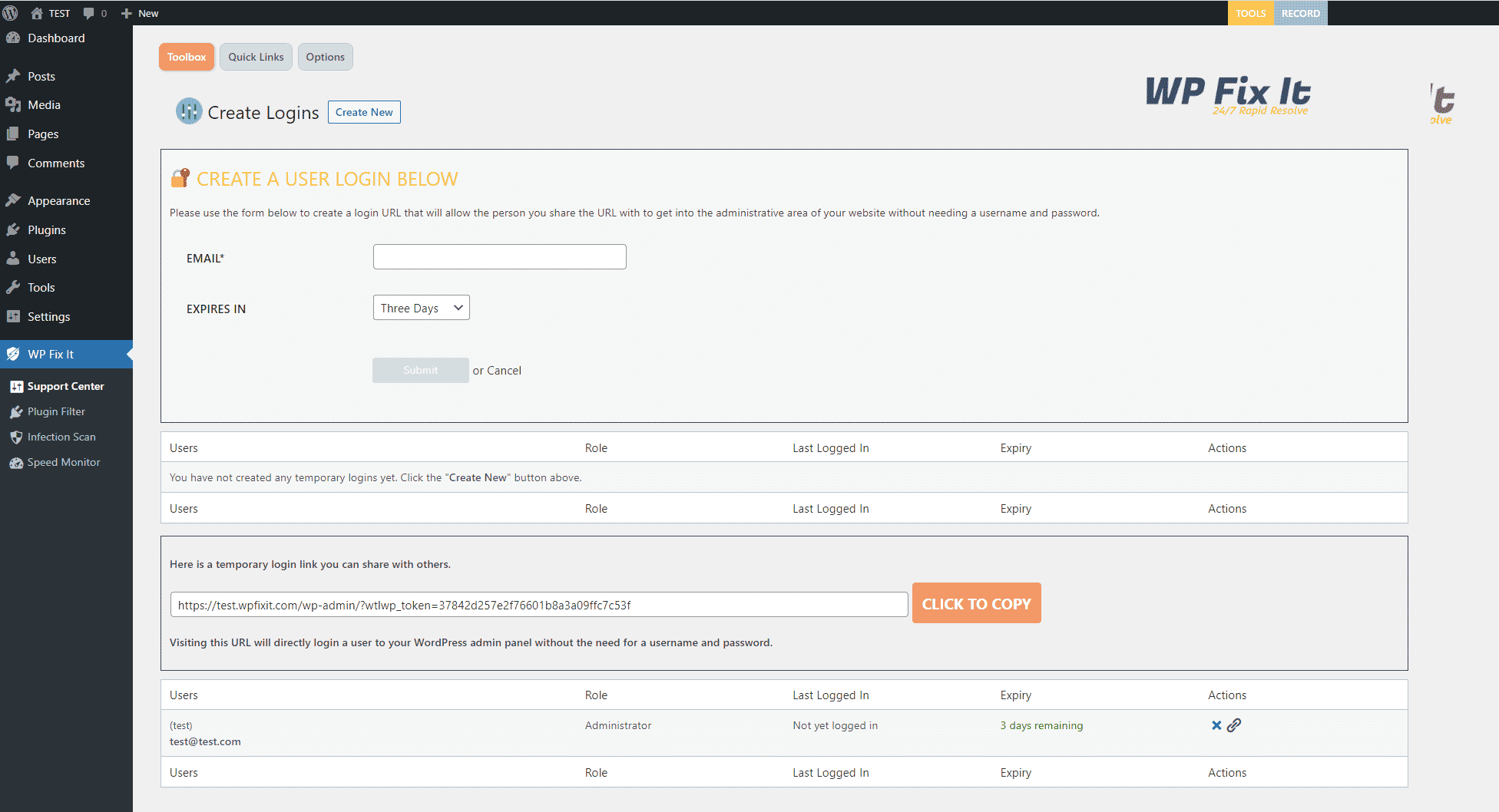 ---
1 Click Plugin Disabler Tool
WordPress issues are often caused by plugin conflicts. In a traditional way of isolating a plugin conflict you would deactivate all of your plugins and then turn them on one by one.
Doing this can sometimes cause problems on your website and revert the specific settings a plugin has.
With our plugin disabler you can simply click a button to disable all of the active plugins without causing any issues on your site and removing any plugin settings.
You can then turn the plugins on one by one to isolate the conflict.
Once you have tracked down the faulty plug in causing the problem you can use the one click plugin enabler to turn all of the temporarily disabled plugins back on.
This tool also avoids having to use FTP or server access to disable your plugins.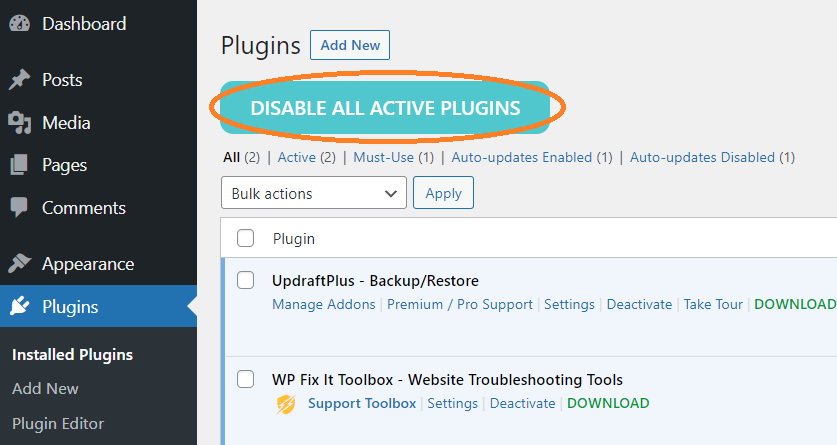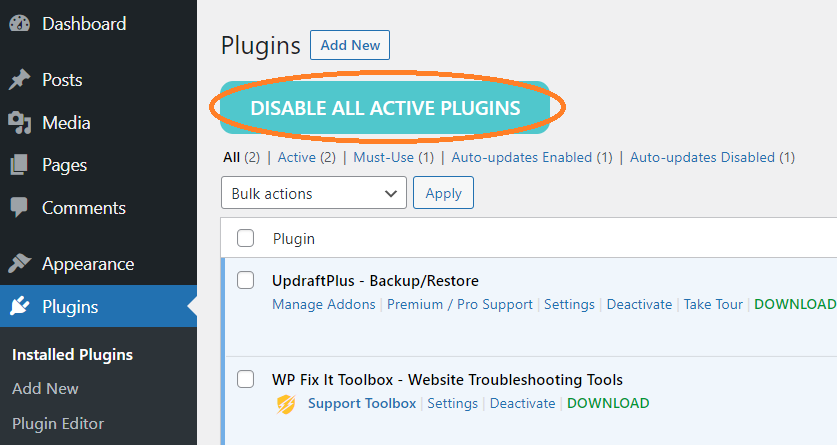 ---
Onsite Support Debug Tool
We are so excited to add a support debug too to this plugin which will allow you to activate useful debugging systems that you can view if there are any problems on your website which may lead to a faster resolution in fixing them.
This is such a powerful built-in feature that WordPress core offers to debug an issue that you may be having on your website.
The great thing with this tool is that you will not need to have FTP or server access to initiate the debugging option and read the debug log.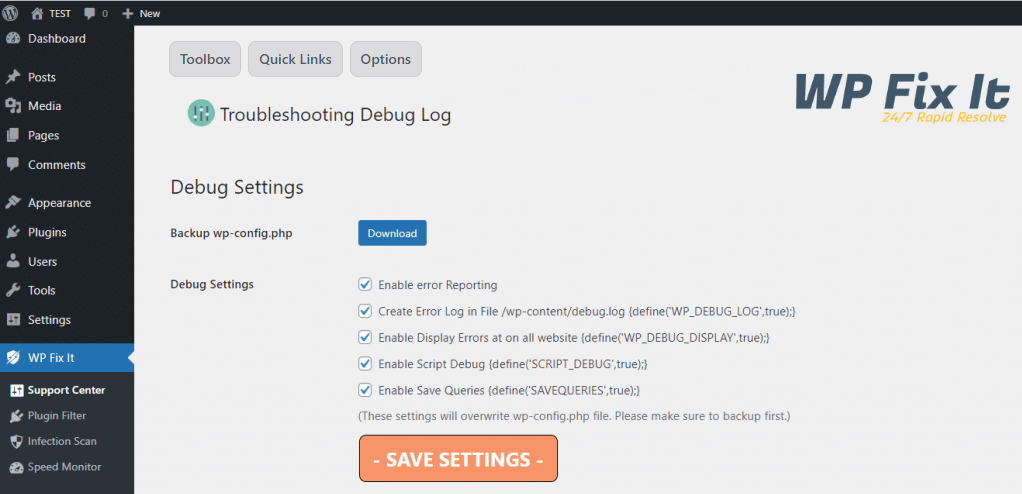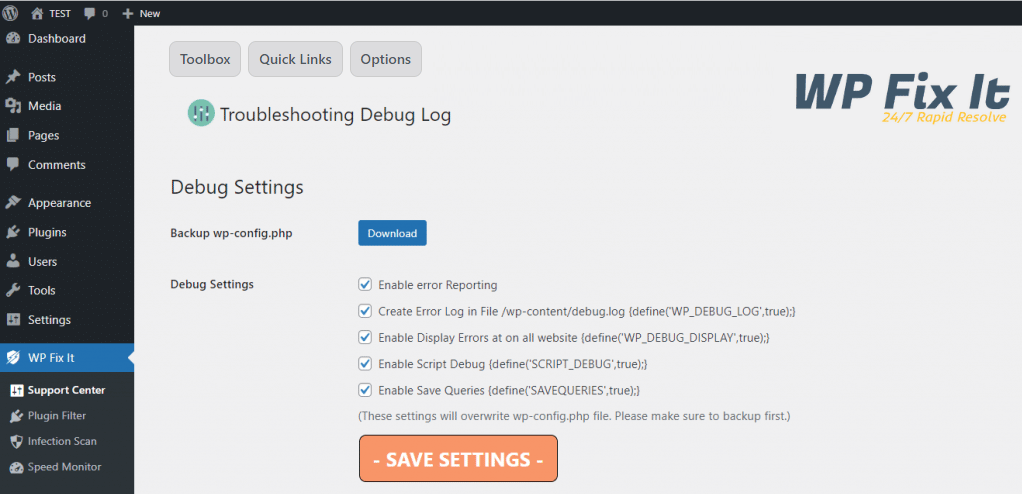 ---
Plugin Filter Tool
This is a super awesome tool that you can use to selectively load plugins on any URL within your website. This also can be used on any URL within the administrative area of your WordPress website.
This tool is powerful in a sense that you can turn off the loading of plugins on certain URLs to increase the speed of a page by reducing the amount of code that needs to load.
This too will also come in handy when you are troubleshooting an issue where you may have a plugin conflict on a certain page and you simply need to turn a plugin off for a specific URL and not for the entire website.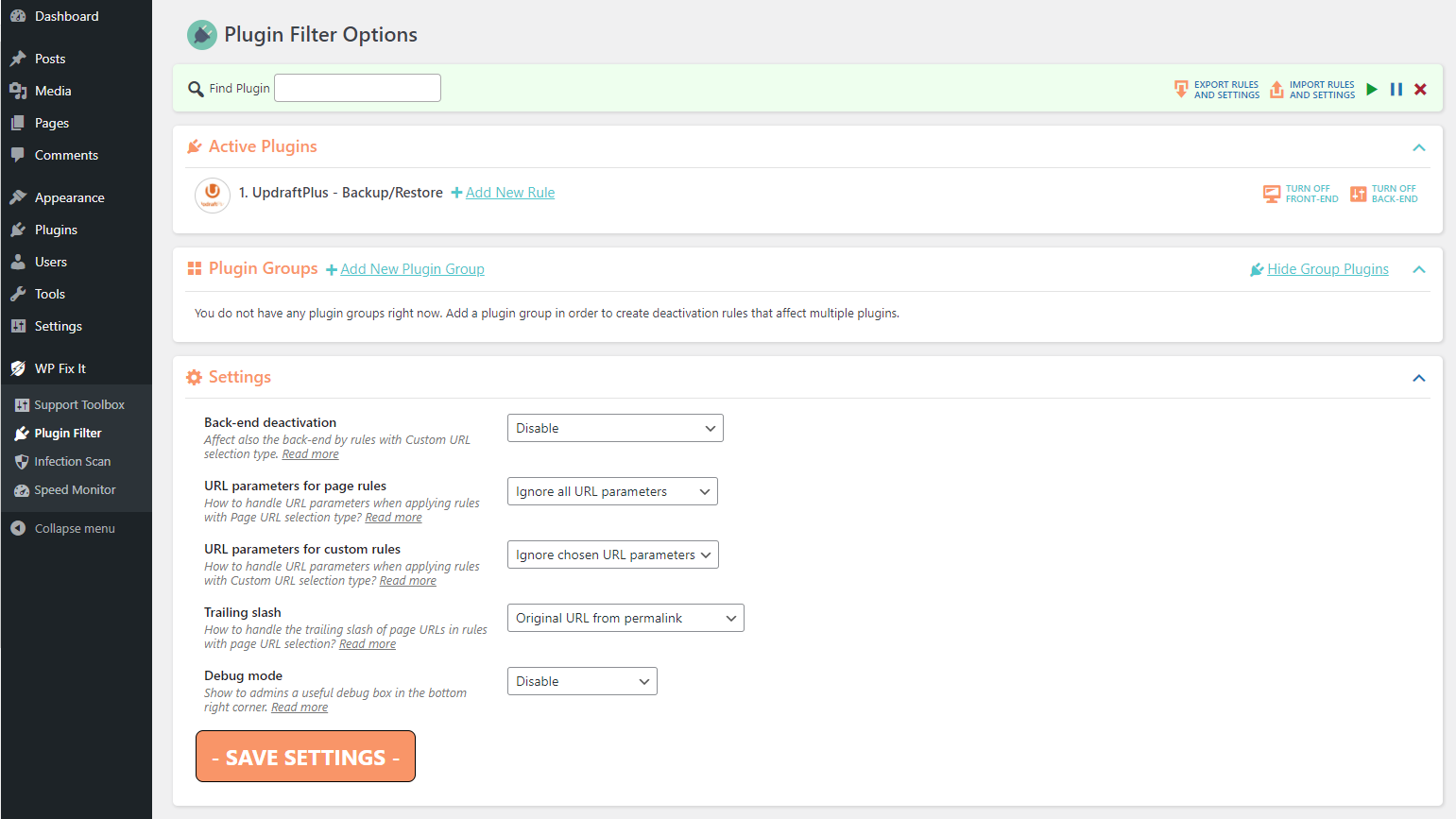 You can add rules for where you want each plugin on your website to load or not load.
The options for these rules are limitless.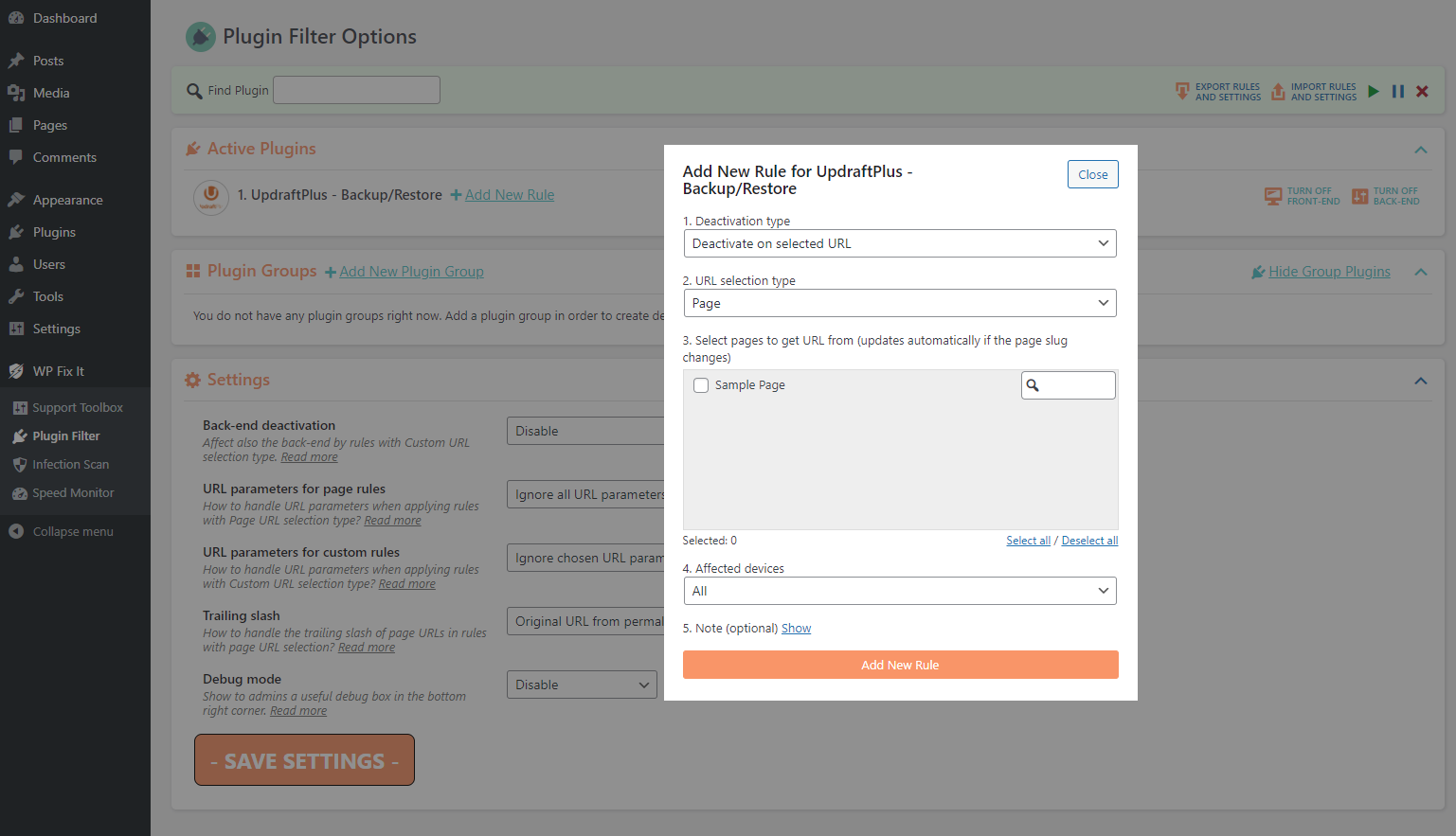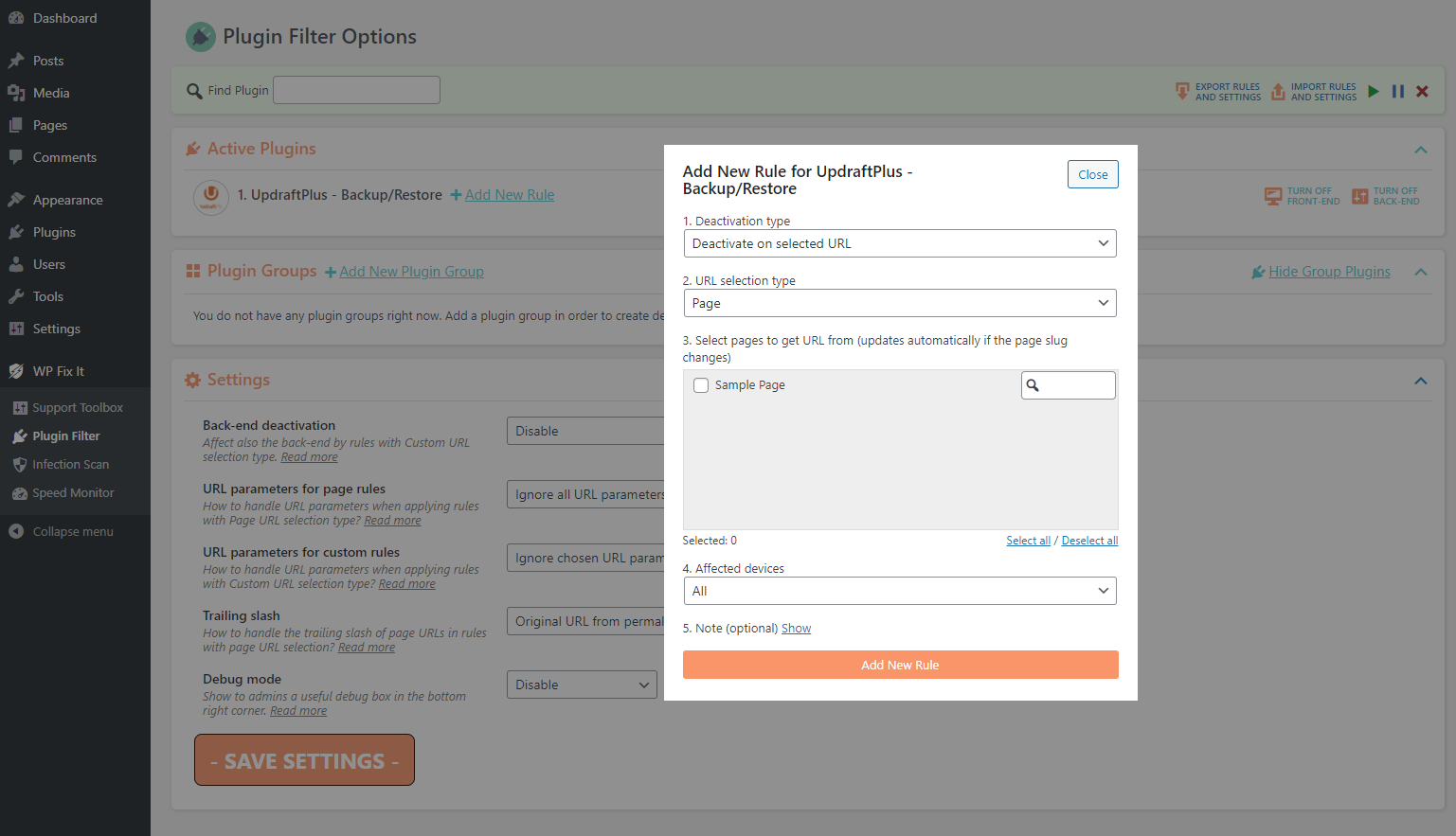 There is a handy option that will enable a box on every URL within the front-end and back-end of your website.
You can use this box to generates simple click rules for each plugin.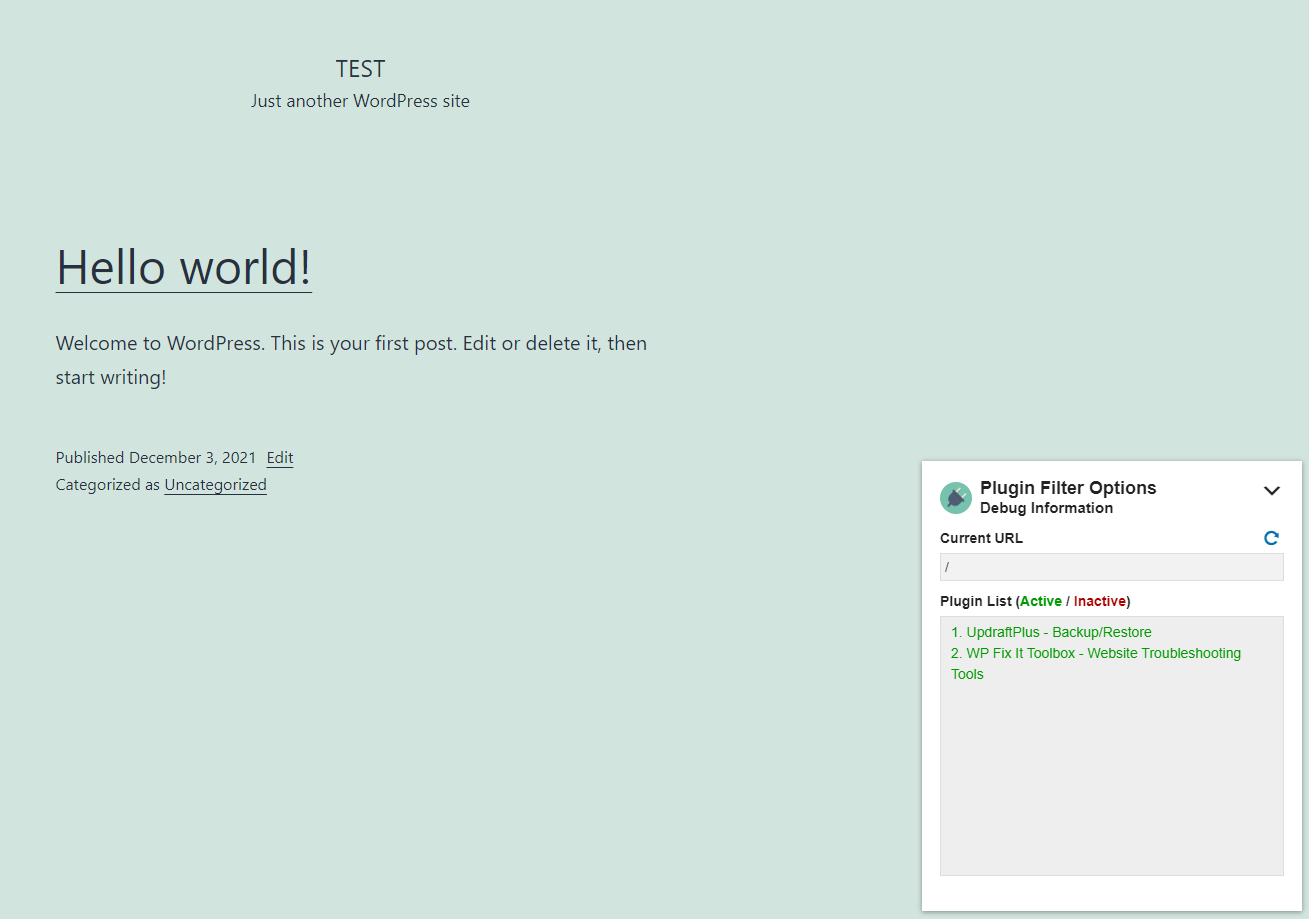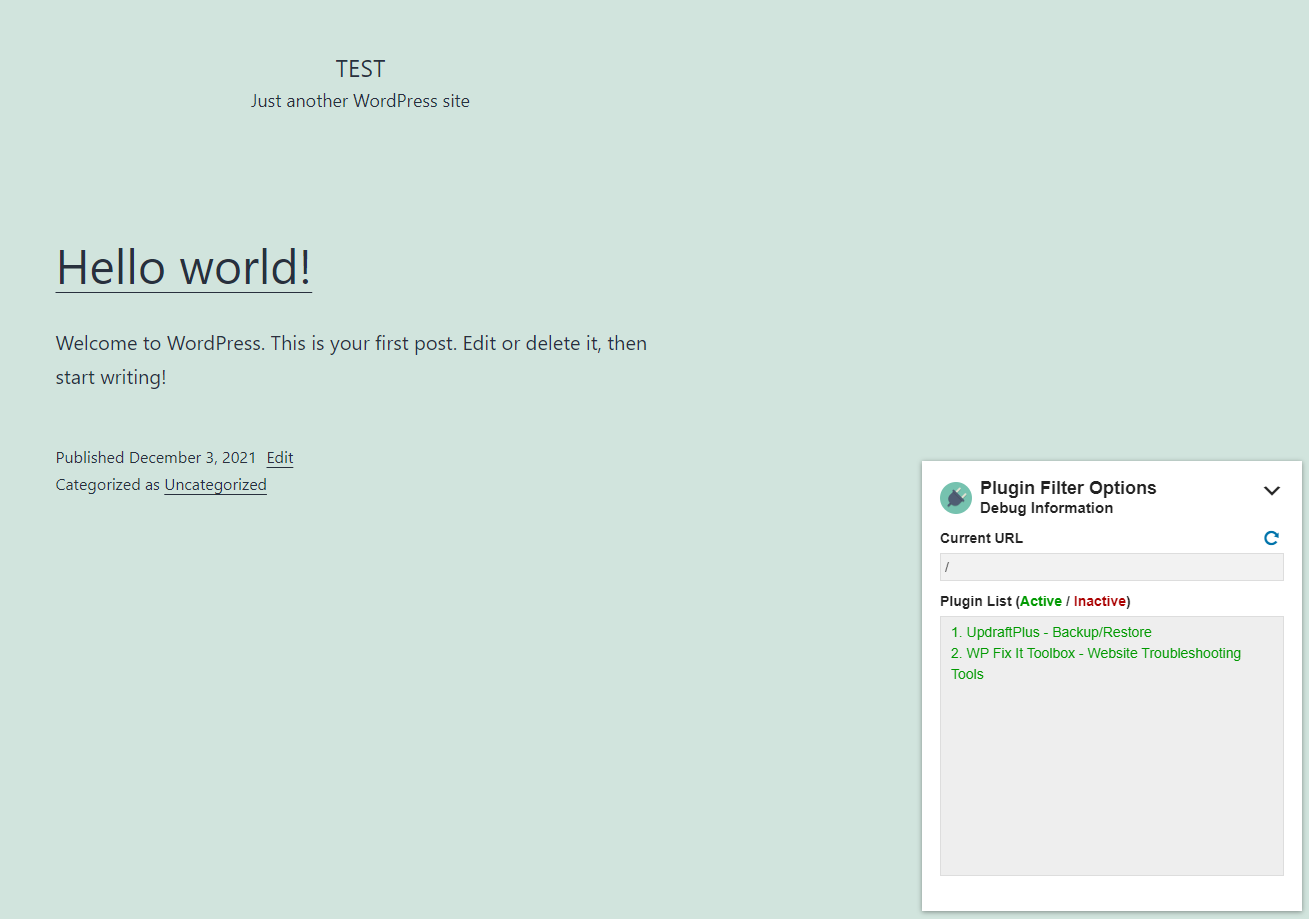 ---
Infection Scanner Tool
If you just can't get to the bottom of an issue on your WordPress website it is possible that the site is infected.
We have included a full detailed infection scanner which will scan all the files in your website as well as your database to look for any malicious code.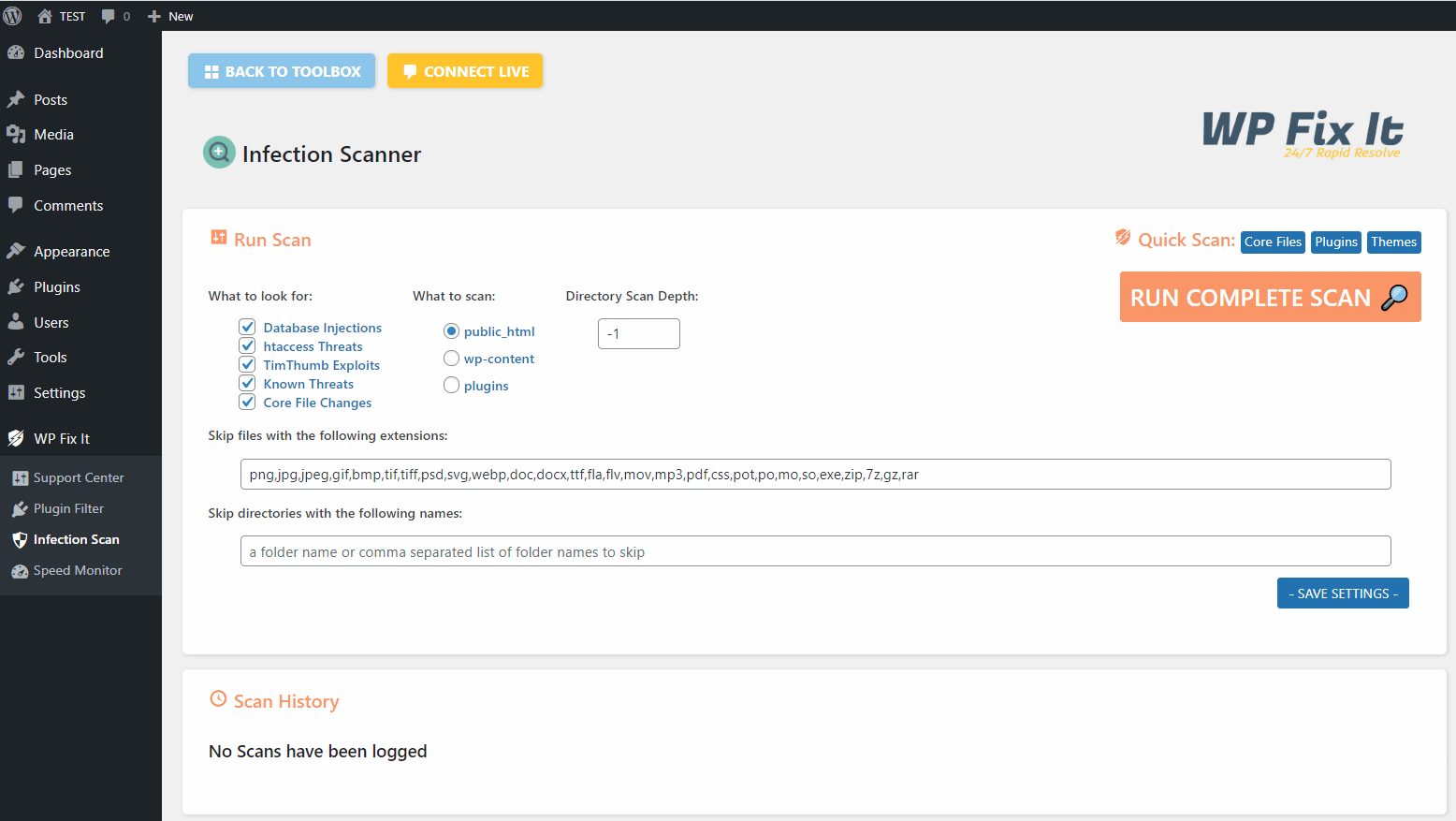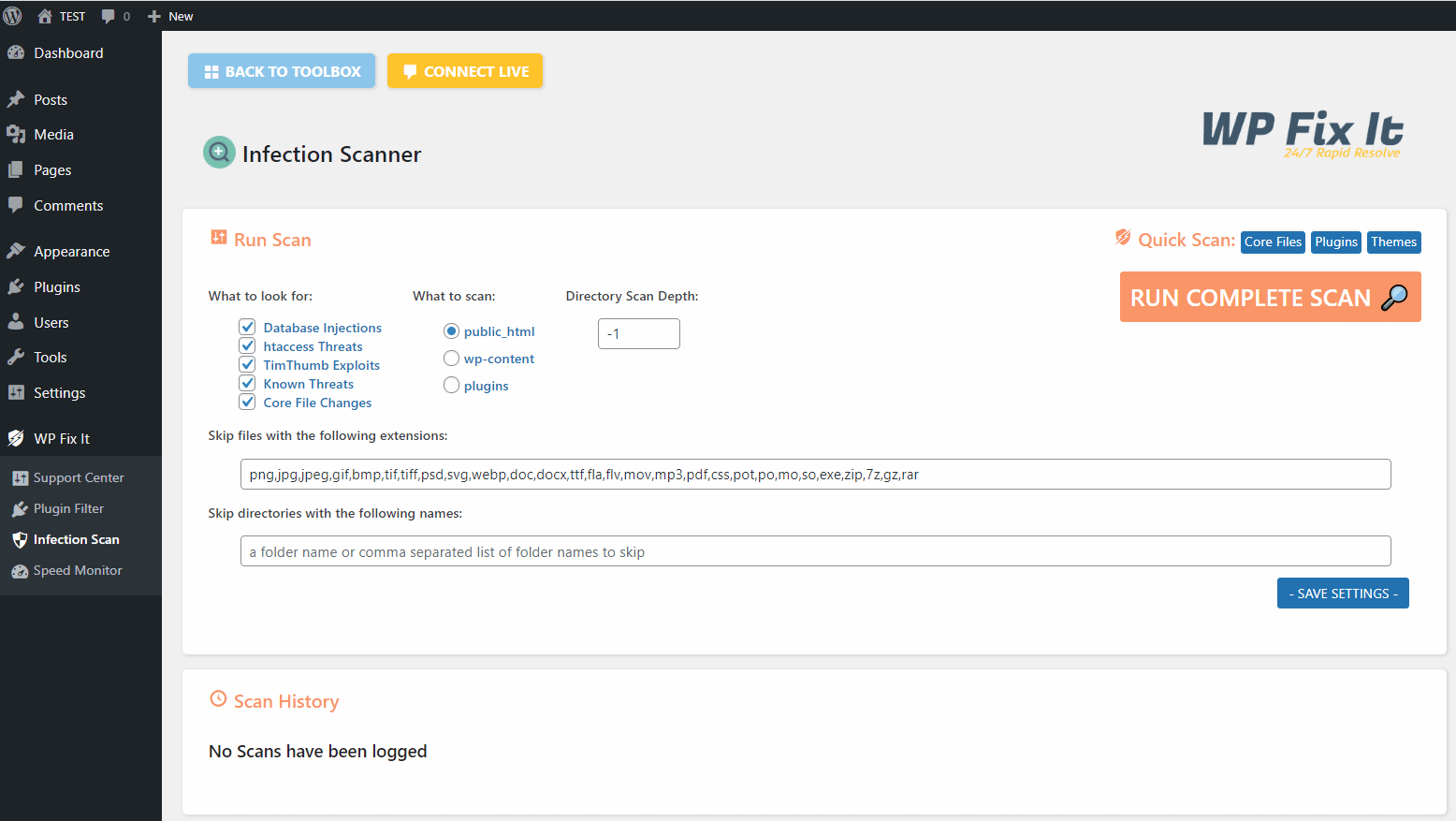 ---
Speed Test Monitor Tool
Google PageSpeed Insights right in your WordPress dashboard. Test site speed performance daily, get notified if it's slow, get detailed reports.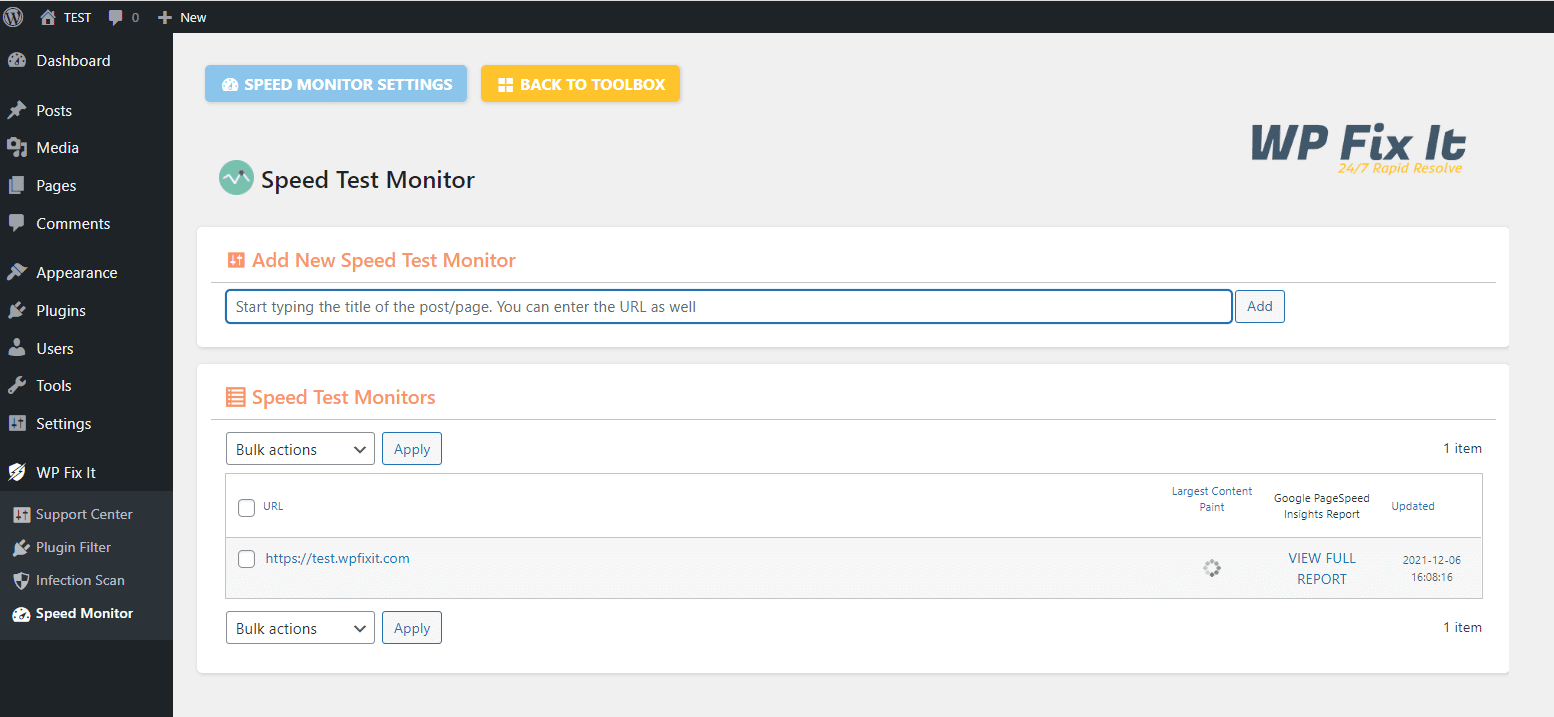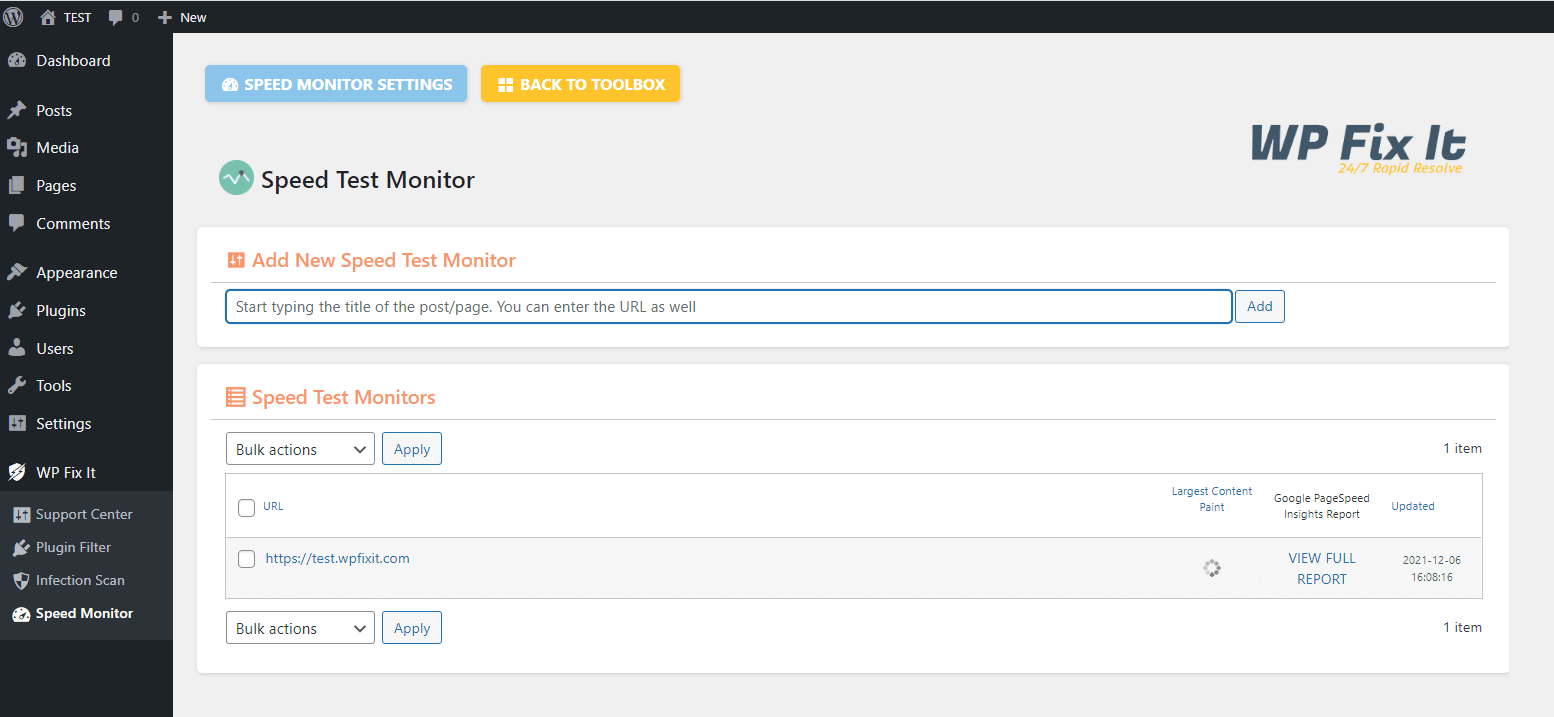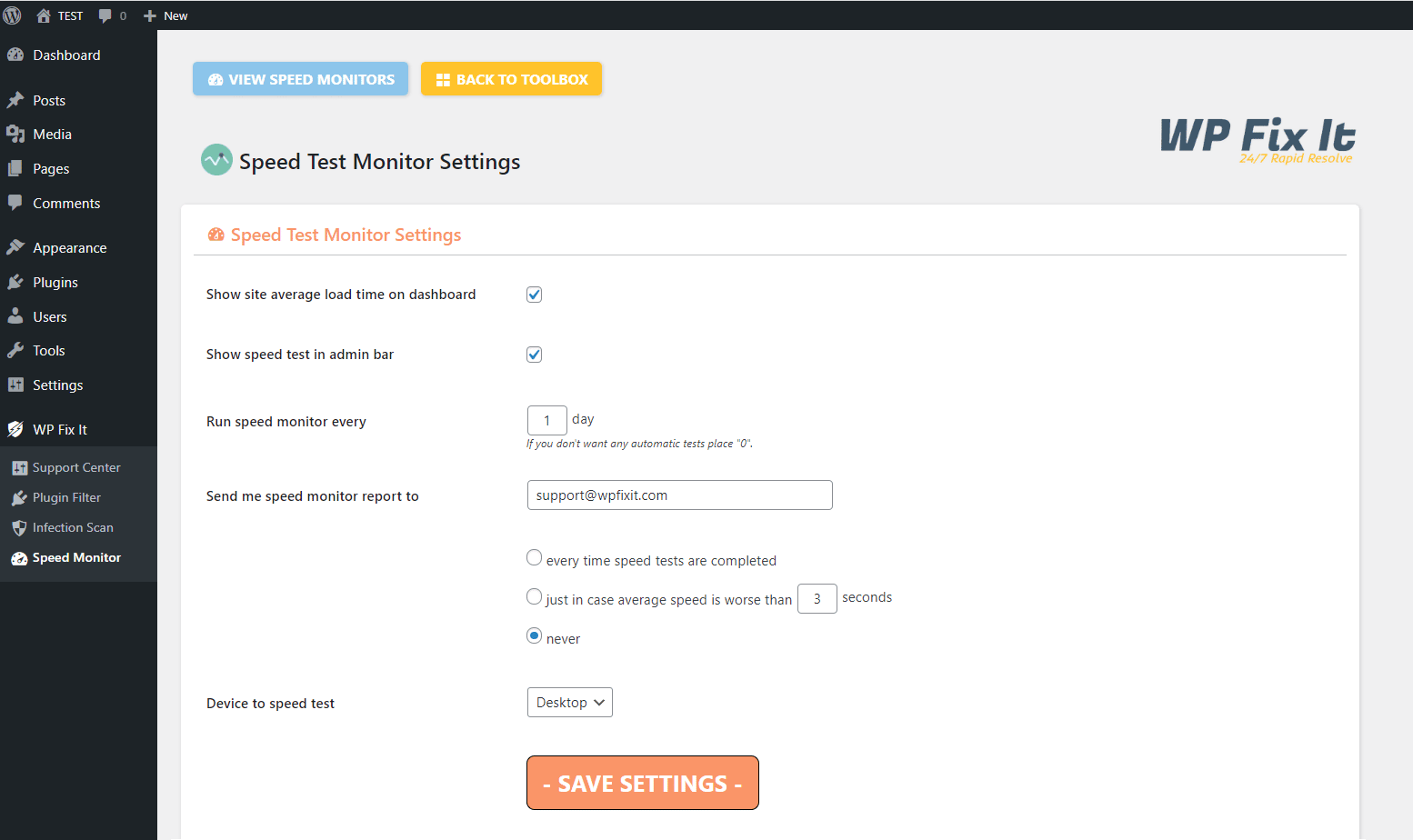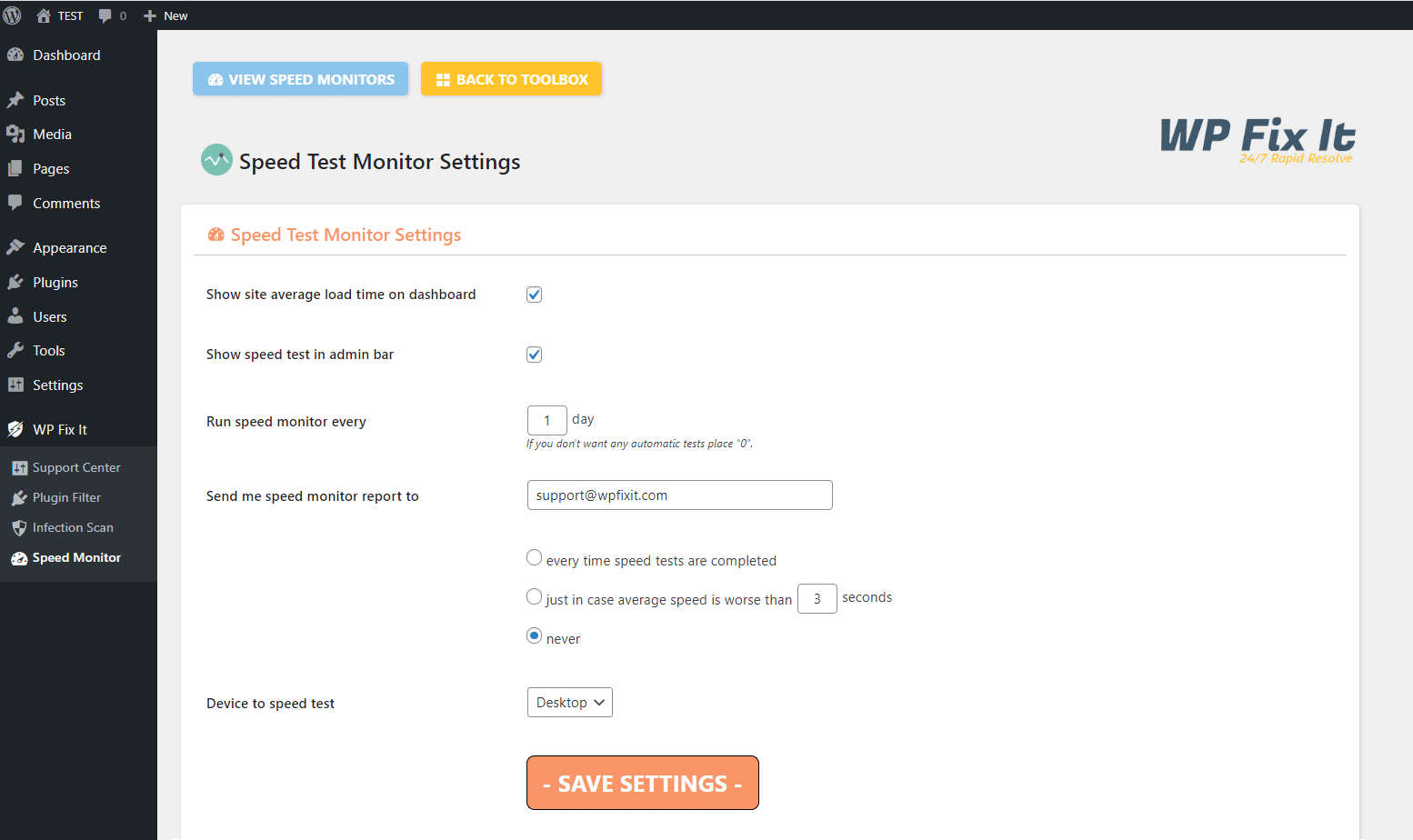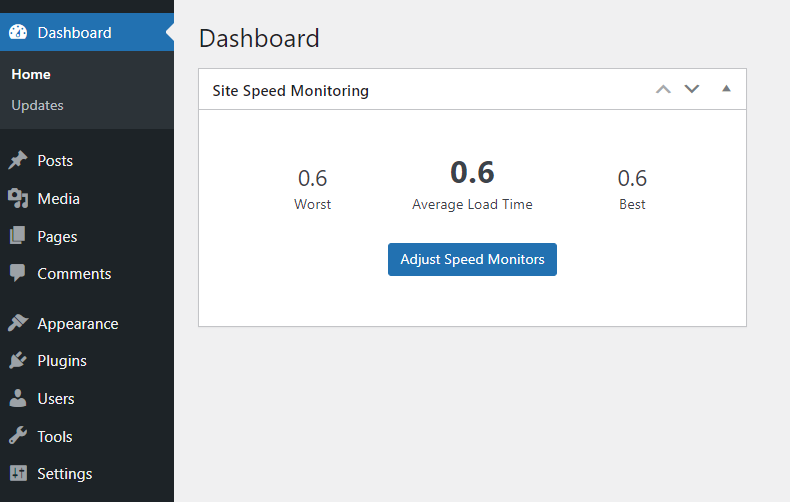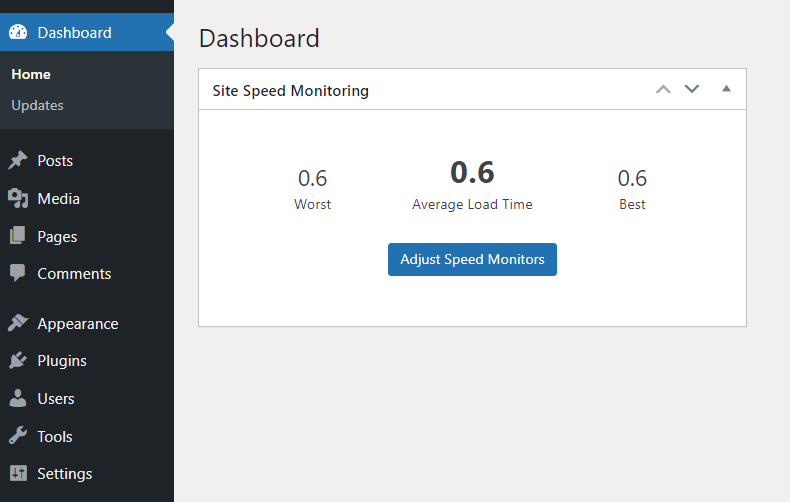 ---
Database Backup Tool
Your database is the area of your WordPress website where all of your sensitive data is stored.
It's always a good idea to back this information up before you make any major changes to your website or do any major updates.
This tool will allow you to instantly backup your database and download it to your computer or have it emailed to you.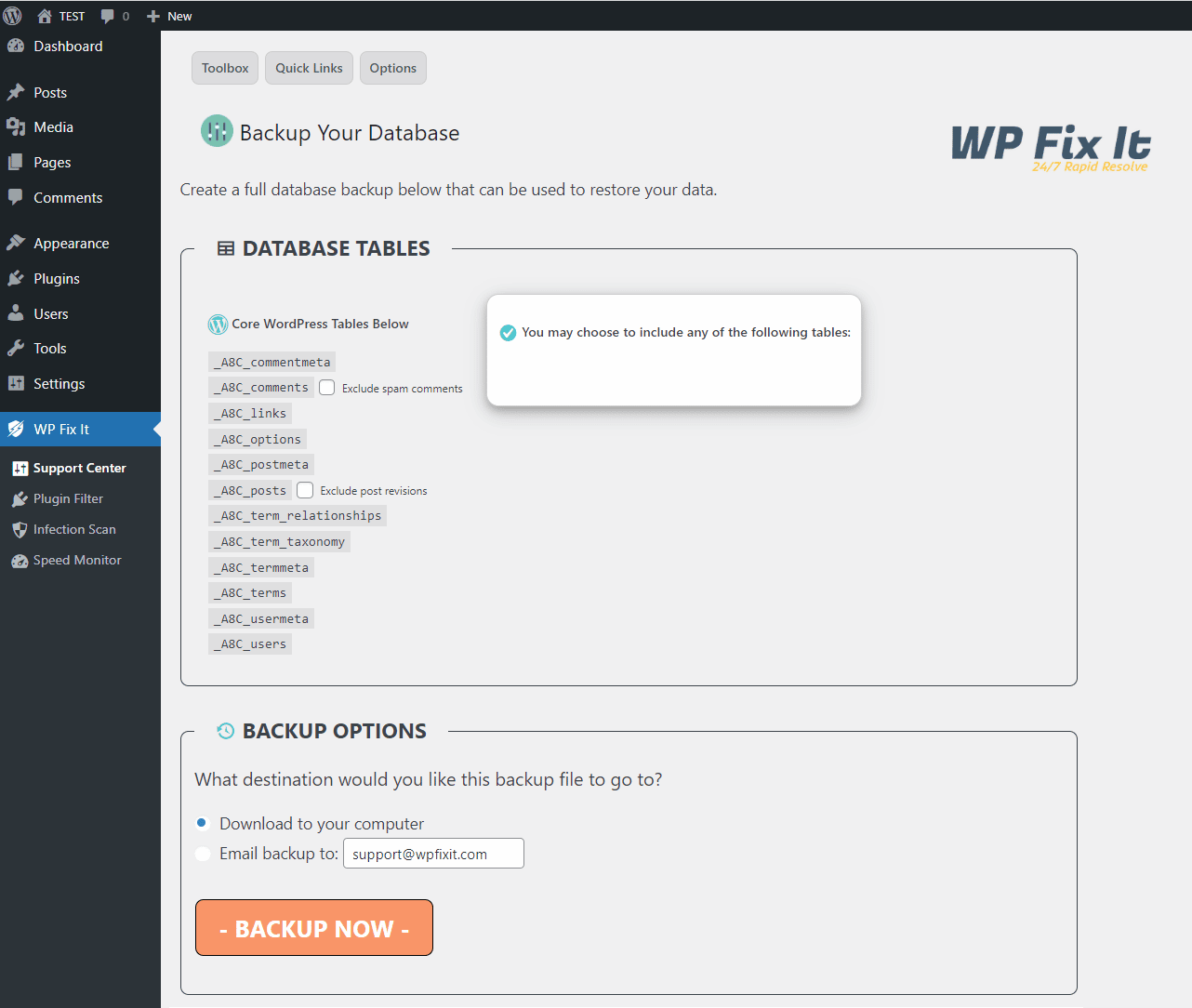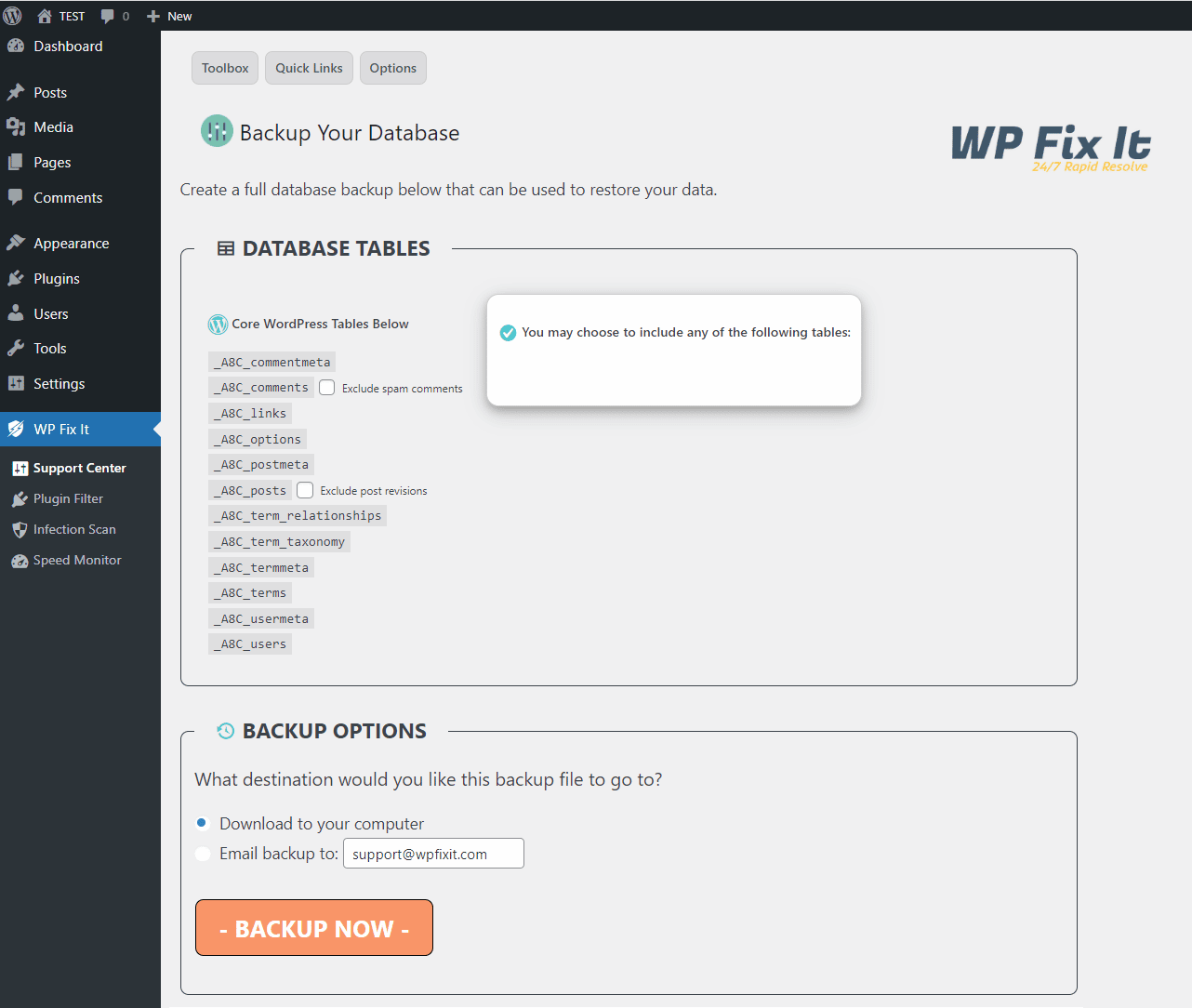 ---
Theme Downloader Tool
This is a handy tool to download any installed theme on your website with one click.
This will generate a zip file that is instantly downloaded to your computer.
This is a great tool to use before you do a theme update or if you need to transfer a theme from one website to another.
There's no need to mess around with FTP or server access.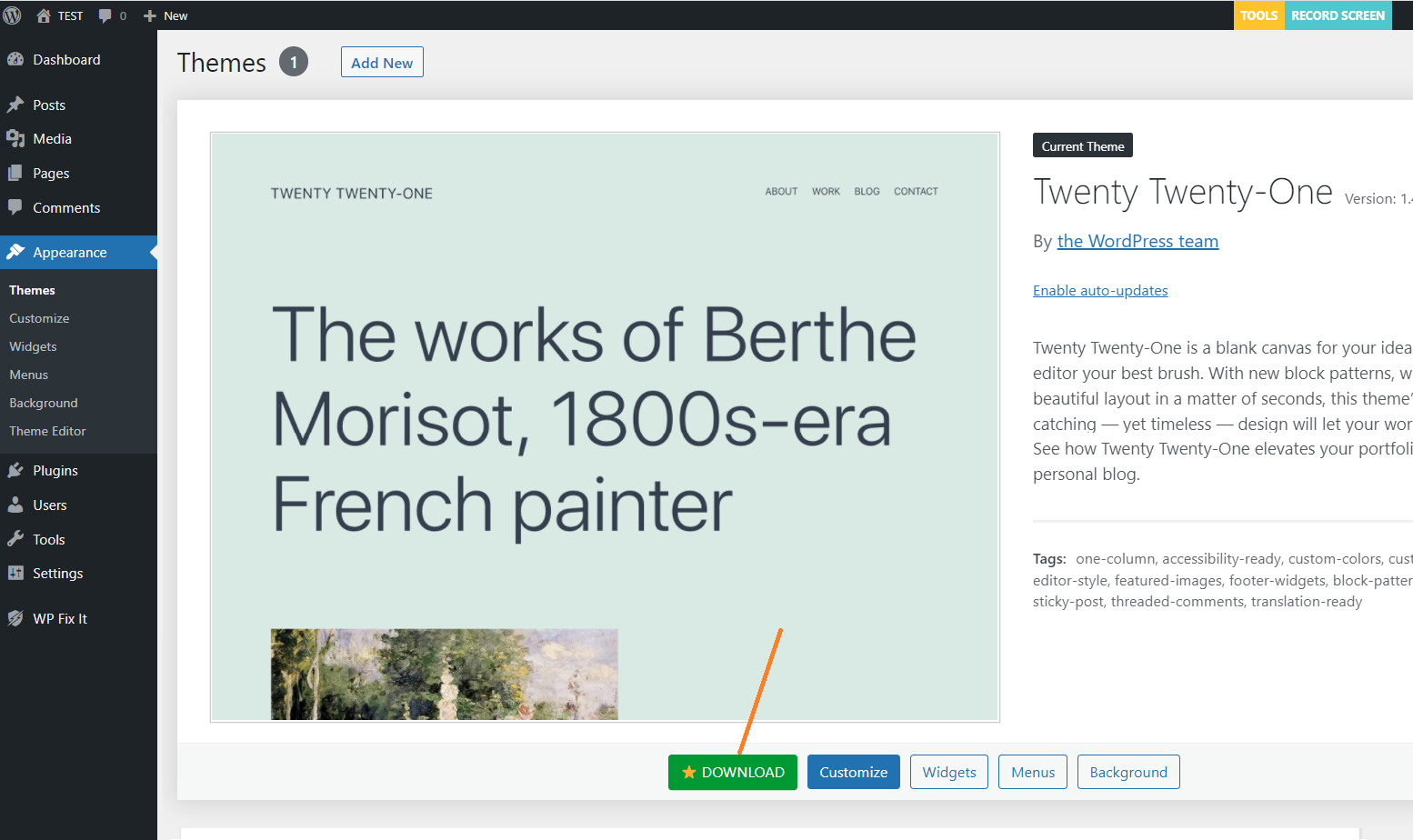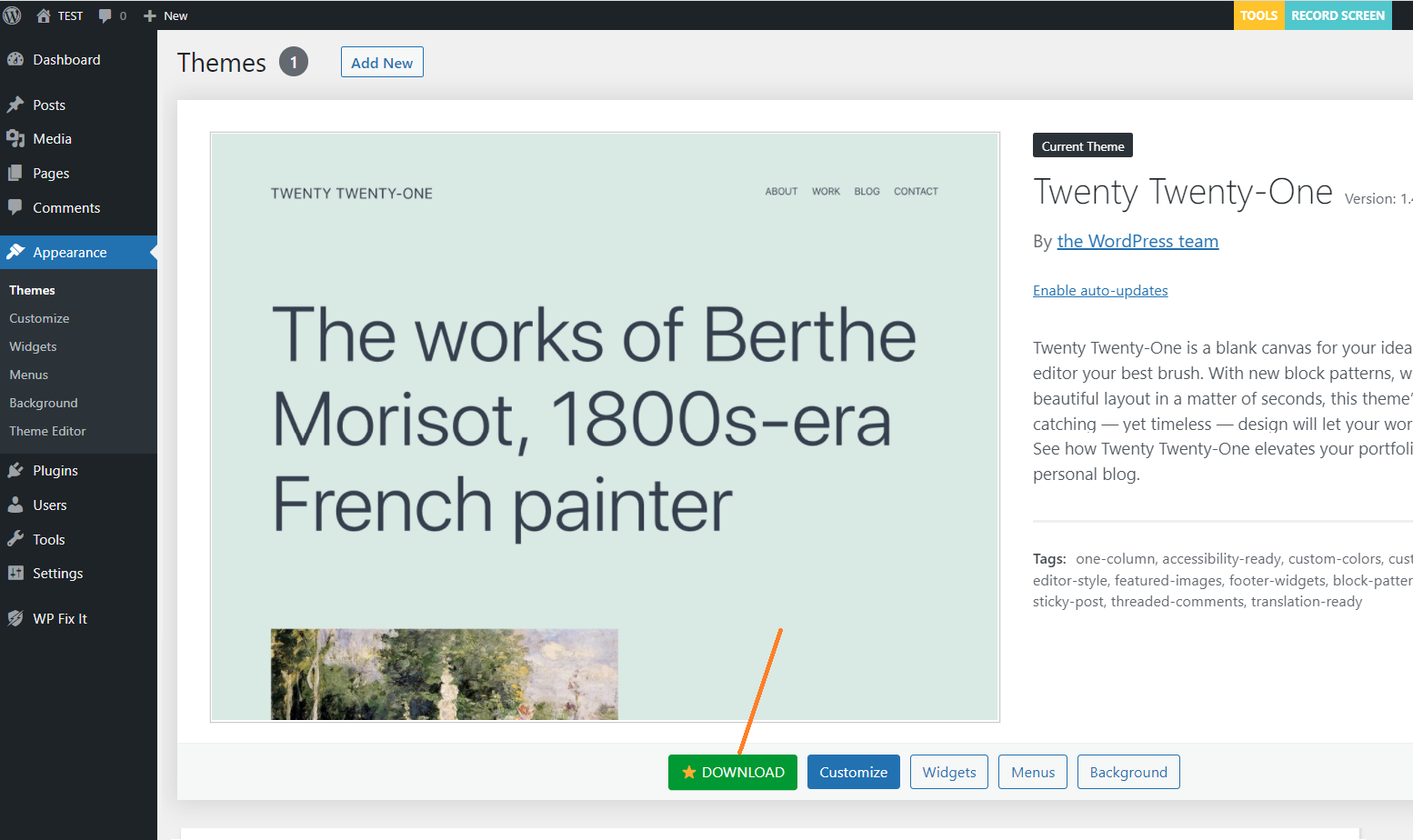 ---
Plugin Downloader Tool
Just like the theme downloader tool this works the same way for plugins.
With a simple click of the download link on the installed plugins page you can generate a zip file that will be instantly downloaded to your computer.
What a handy tool to backup a plugin before you update it.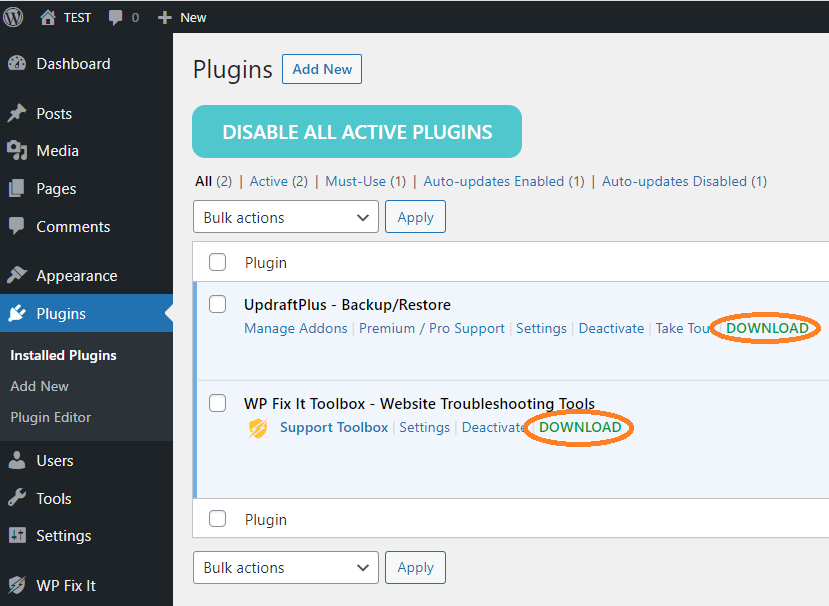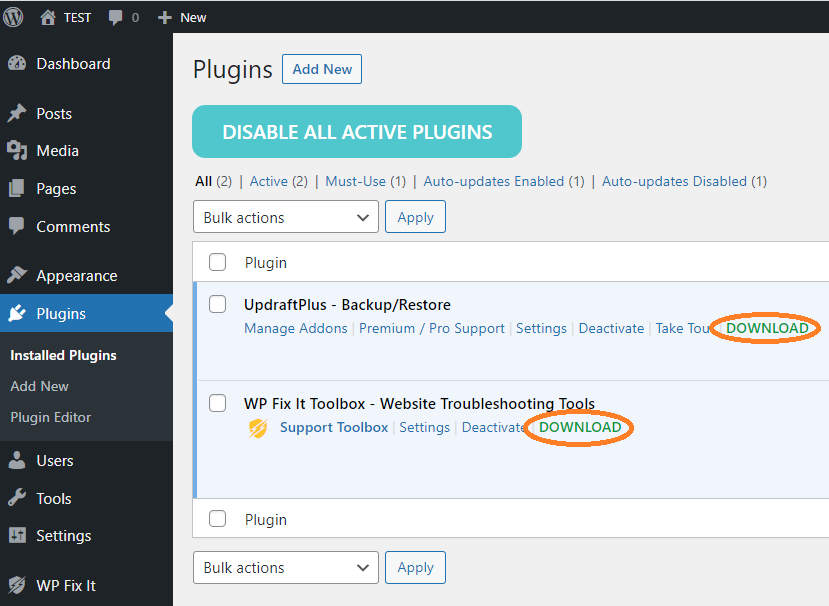 Where Do You Get this WordPress Support Tools Plugin?