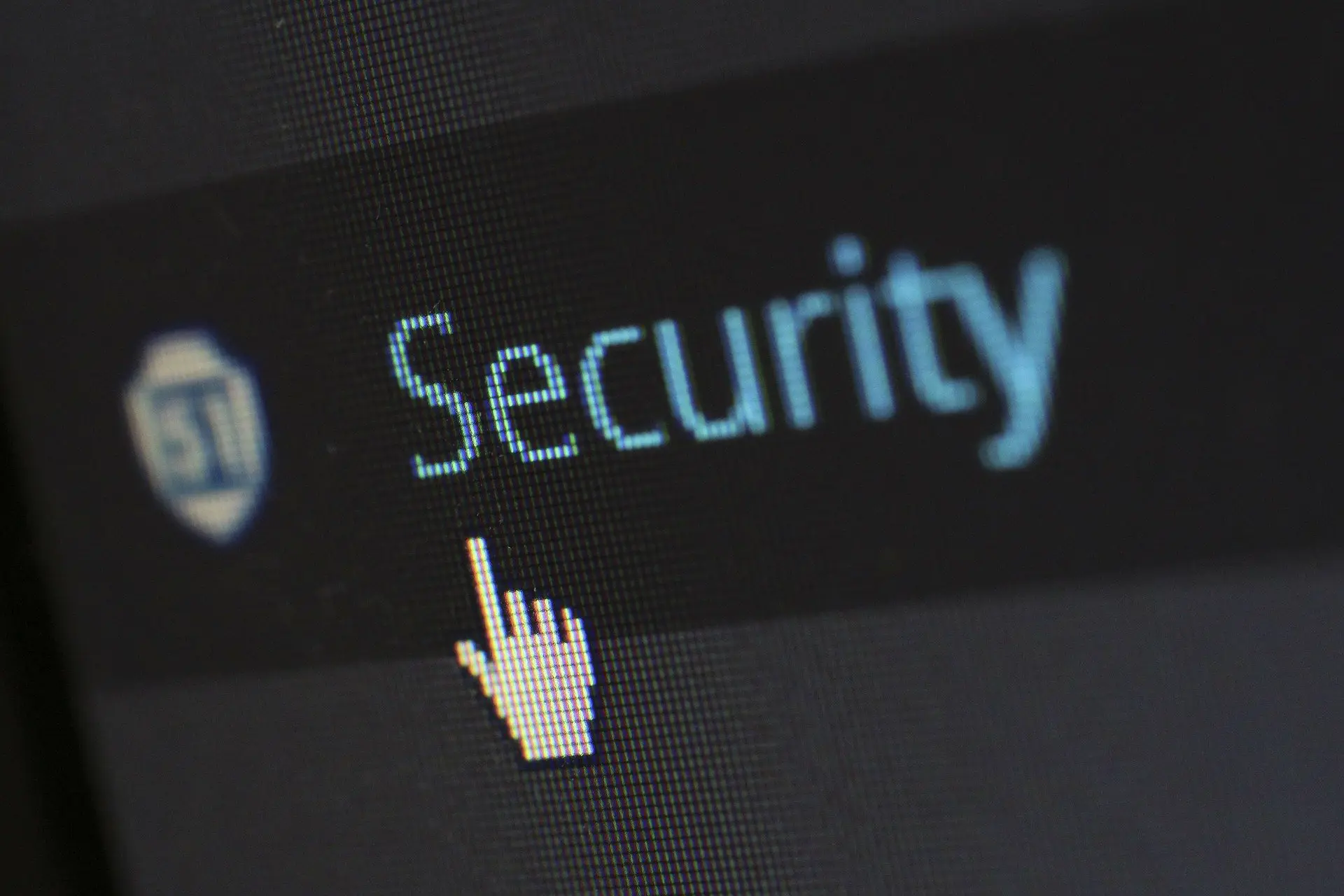 Best Ways to Maintain WordPress Security Logs
Why are WordPress security logs important?
WordPress Security Logs can help you maintain a high level of security on your WordPress site. When it comes to WordPress (WP) sites, they frequently face security threats. A WP website malfunctions, and often infected with a virus, defaced and hacked. The monitoring of security logs is not something new. When it is possible to keep an eye on your website's traffic and efficiency or performance, the same is probable when it comes to the security logs.

A proper audit of the security logs helps you to monitor everything. In fact, it would also help you in the forensic task when your WP site fails to function or hacked by cybercriminals.
According to an article published on https://www.huffpost.com, WP releases new versions on a periodic basis to offer new features as well as patch security. And in such cases, updating becomes compulsory.
An audit of the security logs come with many benefits because a WP audit plug-in works in the same way any web analytics tool does. As far as a web analytics tool is concerned, it provides useful insights about your website visitors, which of the pages they open, the visitor demographics, where the users click, and things like that.
A WP audit plug-in monitors all such actions done by the logged-in visitors of your website. The plug-in records all such activities occurring in the backend such as which posts were included, changed or removed. The plug-in also records when posts were added, tweaked, or deleted, which plug-in was installed and when. Then, where do you think the audit of security logs come into play among all such activities? Well, read on to get your answers.
---
Why monitor security logs
The majority of web hosts maintain error logs where all problems and bugs related to a hosted site are documented. As far as these logs are concerned, these are extremely beneficial, as they take into account all errors that your site has and most importantly, error time is monitored down to every second. When anything is incorrect such as a website break, the first place the web hosts would inspect is the section for error logs.
The occurrence of info or data in the error logs helps in making troubleshooting simple. Though such information is accessible on the server, the same is not easily fathomable by an untrained person. Then, a WP plug-in not only makes such data simple to understand but also provides numerous benefits like:
Forensic task: When you feel the need to find out what made your site malfunction, the plug-in will let you understand what caused the break or what led to your website crash.
User activities: You would learn which user made what post, installed which of the plugins and when. All these user activities are documented in a WP audit.
Security: Numerous hacking and cyber attacks are made on WP sites daily. The ideal way to deal with this situation is to stay updated and learn about the techniques used by the cyber hackers who damage your WP site. Changes in the file, unsuccessful logins, entire shebang, and plug-in installed are documented. All of these aspects help you in figuring out suspicious activities before things get worse or out of control.
---
Best features of a quality security plug-in
You will find numerous WP audit plugins. However, it is not easy to pick out the best one from the lot. Here are some of the essential features of a good security plug-in:
Unsuccessful logins: Numerous failed logins are like brute force attacks, a common hacking technique used by hackers to damage your WP site. The security logging plug-in must keep a record of every unsuccessful login effort together with their source IP.
Email notifications: The best security logging plug-in helps you to detect doubtful activities and shoots email messages about the same.
Installation of the plug-in: It's true that the majority of WP plugins are compatible with one another, but then those plugins that are incompatible might break your site. Therefore, when you know which plug-in was activated when the site got affected, you can get to the root of the issue.
Changes in the file: Most of the time, cyber hackers make use of a website's vulnerability and attack that site. The first thing these hackers do is build a backdoor or link that helps them to intrude on your website unnoticed even when the loopholes they used have been resolved. The security plug-in must also monitor the changes in a file so that you can identify back doors if these exist. You can learn more about the security plug-in on platforms such as BigDropInc.com or similar ones.
---
Essential features of the WP Security Audit Plugins
The key features are:
File changes and uploads: When any user changes or uploads any file, this activity is logged as well. You will come to know about the file modified or uploaded as well as the user who initiated the changes.
User activity: This feature helps you to document user activities that occur in the website backend. You can undoubtedly see which post was made, edited, or removed and by which user and when. The WP Audit Log also monitors if any users modify the role, tweaks password, and email address.
Installation of plug-in or theme: WP Security Audit Log documents when any user installs and enables a new plug-in or theme. It is beneficial when a plug-in adversely affects the site. You could simply figure out via security log by confirming which of the plug-in was last enabled.
Widget modification: This plug-in track when any widget is incorporated, removed, and moved.
Changes in website security: When key site-wide settings such as administrator admin and permalinks take place, these are documented in the audit log too.
Unsuccessful login attempts: The plug-in monitor's unsuccessful login attempts when tried and from which IP address. It elaborates on the precise number of login efforts. Besides, when any user logs in successfully in or out of the website, the same is documented too.
---
Using WP Security Audit Log
It is a user-friendly and simple plug-in and you can download the same free. Here is how you can use the same:
Look for the plug-in under Plugins>Add New. Then, install and activate the same. Once you successfully activate it, you will come across a new menu included in the sidebar as Audit Log. You can configure all plug-in settings right from here.
Next, you need to move to Audit Log and then Audit Log Viewer, which is a security-logging audit spot. In part, you can view all activities that occur on your WP site. You will find columns allocated according to the activity time the visitor is taking some action as well as his source IP. That is a WP security audit log functioning. When it comes to the user interface, it is simple to understand and make sense of the same.
The audit log documents all user activity posts, menus, comments, widgets, and more. Most of the details or info is not that critical when you compare the same with the daily activities of a WP admin. You can also render inoperative one of these security alerts and when disabled, such activities will not show in the Audit Viewer.
You have the choice to enable or deactivate alerts under Audit Log> Enable or Disable Alerts. Different tabs group these alerts. If you would like to control the comment-related alerts, you can go to the Comments tab and so on.
Then, only administrators have access to the Audit Log and if you would like to provide access to any particular WP user, you may do so by clicking Audit Log> Settings and including the user to the field Can Manage Plug-in. You will find numerous alternatives on the settings page.
There is the premium or paid version of this plug-in that comes with more functionalities and features.
---
How to improve the plug-in
Though the plug-in is quite beneficial when it comes to its functionalities, you will find a couple of problems that you can resolve. Here are issues that you can work on and improve:
Colored links: You will find odd red-colored links and they appear as broken links. In addition, something is not right with the specific plug-in. Then, this is not accurate because the author is just attempting to upsell the add-ons. Now, that is completely fine. It is only that colored links are not the right way to go about the same. It is better to avoid colors in the admin panel.
Menu position: The menu position could be incorrect and that is the most essential aspect of developing a website. Therefore, you should place the menu last and not at the top. It is all about priority.
---
Conclusion
Make sure you keep a record of tasks or actions occurring in the backend of the website. It will not take much of your time, at the least five minutes to install as well as configure it. It is beneficial in situations when would like to go back to understand the root of the problem. Have you considered an audit of the security log? If yes, how was the experience?