GET A FREE INFECTION SCAN!

GET A FREE INFECTION SCAN!
FREE WordPress Malware Scanner Plugin
Are you looking for a free plugin to scan your WordPress website to see if it contains an Infection or some type of Malware? We have a FREE WordPress Malware Scanner Plugin that you can download right away below and get your site scanned for any infectious files that might be present.
The great thing about this, other than it being a FREE WordPress Malware Scanner Plugin, is that it will not only scan the site you are worried about but it will scan your entire hosting account if you like. This can really come in handy for those that have multiple WordPress sites in a single hosting account. The bad thing about WordPress infections is that they can spread like colds. If a single site inside of your hosting account gets infected, that infection can spread to the other sites that you may also have in the same hosting account. This WordPress Malware Scanner Plugin will scan all sites.
Take a look at the animated image below to see it in action and see how easy it is to use and scan your site for WordPress Infections.
---
FREE WordPress Malware Scanner Plugin
* DOWNLOAD AND START USING OUR FREE SCANNER PLUGIN RIGHT AWAY BY CLICKING THE BUTTON BELOW *
FREE WordPress Malware Scanner Plugin
* DOWNLOAD AND START USING OUR FREE SCANNER PLUGIN RIGHT AWAY BY CLICKING THE BUTTON BELOW *
Only The Greatest WordPress Minds
Back when we started our business in 2009, there were very few companies that were specializing in WordPress Support or even "Managed WordPress Services". It was mostly freelancers and development companies that built WordPress sites and then had to support them for their clients after the build was complete. There was no single company offering flat fee WordPress Support.
WE HAVE A TEAM READY TO HELP YOU
"We do not just fix WordPress issues… WE CHANGE LIVES!"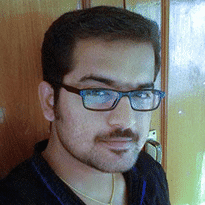 Kumar
Fixing WordPress Since 2009
---
Infection & Migration Specialist
Employed Since 2009
Kumar is a WordPress developer with 10+ years of experience. His skill set includes custom PHP and API works. He worked with various challenging projects also have good eye for making responsive websites.
Created lot of custom plugins and themes for website development agencies.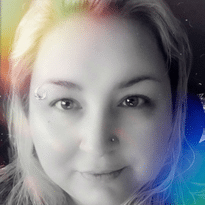 Nile
Fixing WordPress Since 2003
---
Infection & Speed Specialist
Employed Since 2016
A mom, and the list goes on and on. She originated as a hobby blogger over 15 years ago, and ended up turning her sights to helping people rock out their websites like a Rockstar, through Blondish.net.
She's been using WordPress since it began, and was also a b2 cafelog blogger.
Fred
Fixing WordPress Since 2012
---
Speed Specialist
Employed Since 2020
I enjoy squeezing every bit of speed out of a WordPress website to make it as fast as possible.
Nowadays, I create all my websites with WordPress and further fix and optimize all kind of sites for customers. WordPress enables me to create awesome websites and give clients easy access to create, edit or remove content.
Mohit
Fixing WordPress Since 2008
---
Top Tier Support Specialist
Employed Since 2016
I care deeply about creating world-class, useful, and beautiful products that help people and make a difference. I can be as involved in your project as you need me to be; from the seed of the idea, to sketches, creative direction, design, copywriting, system design, and even the front-end and backend as well as custom WordPress development.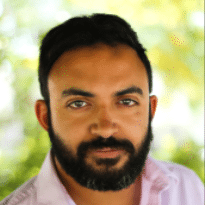 Micky
Fixing WordPress Since 2010
---
Service Operator / Operations
Employed Since 2011
Over 17 years experience as a software developer and super geek with a high attraction to any type of web interface. I now enjoy operations behind the tech.
I use WordPress processes to help other be successful online.
WordPress enables me to create awesome sauce websites.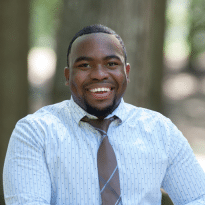 Kalvin
Fixing WordPress Since 2011
---
Backend Engineer / Operations
Employed Since 2012
My main goal here at WP Fix It is hardware management. I manage all the computers and mobile devices our agents use to service WordPress support tickets.
I also spend a large portion of my time doing server management making sure that our site and supporting software we use to troubleshoot WordPress issues.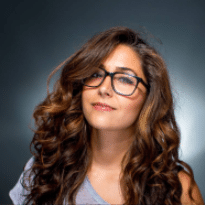 Tammara
Fixing WordPress Since 2009
---
Service Operator / Operations
Employed Since 2010
I started using WordPress because I wanted to start a sewing blog for a hobby of mine. I now use it in all development and helping others succeed online
WordPress is awesome for me because it is always changing and this forces me to keep learning which I love to do.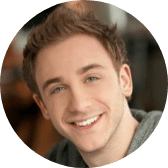 Nathan
Fixing WordPress Since 2008
---
Infection & Support Specialist
Employed Since 2020
On accident actually. I was working with a client that I was building an HTML website for. They started talking to me about this blogging platform that they were using to generate new clients for their business. I got intrigued and it turns out it was WordPress. Since then I never looked back and I never used another platform for development.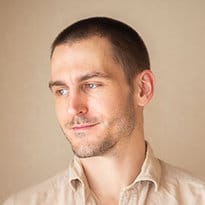 Randal
Fixing WordPress Since 2007
---
Service Manager
Employed Since 2018
I am the service manager at WP Fix It and I am here to ensure that we maintain a high quality of support for all of our customers.
There is nothing I enjoy more than a happy customer and I strive to improve our level of support and customer service every single day. We have a saying here when it comes to support…
MENTIONED ON THESE SITES BELOW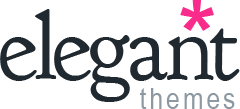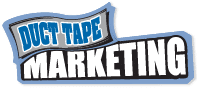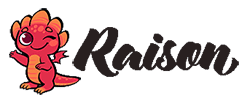 Cleaned up my site in less than 1 hour!

I was having a total panic, and they fixed my site in an amazingly short time! I now have a list of tasks to perform tomorrow to keep it all in tip top condition and I'm SO grateful to have our store back up & running. Thank you!

Unreal how fast my site was cleaned and secured!

I really didn't have high hopes for a positive resolution, but your efforts were way, way commendable. I think most would have just thrown up their hands with the hosting shenanigans (in addition to the other hurdles). Thank you for saving my site.

Super efficient and a high sense of urgency!

Wow! I can't believe the services here. My site issue was fixed immediately and you even gave me advice for what to do in the future. I appreciate your help.

I actually cried with tears of joy!

OK, now I really DO have tears in my eyes!! I can't thank you enough for all your help and for being so kind and so generous. May that come back to you multiplied a gazillion times over. I purchased the Infection Insurance to make sure all your fine work stays intact and I will follow all your instructions to protect and prevent while re-looking at the new hosting option before migrating anything. You are so good and I am humbled and grateful to have gotten the chance to work with you. Thank you. Thank you. Thank you.

Did Fast and DID It The right way

Completely Confident in the service provided. It was a quick, positive and very helpful experience. I greatly appreciate that the details of what was accomplished were listed out for me to read and help educate myself. Since this ticket I have referred 5 people to use your services. and am purchasing another ticket today to clean up another project I am working on. Thank you!

WOWSERS!!!! You saved by online business from ruin!

My site was seriously hacked. I worked with two awesome super WP technicians. They were patient and fixed a site I thought I would have to rebuild. You cannot go wrong with using them to fix WordPress issues. I highly recommend them without any reservations. Thanks guys.

My entire world will be told how good you are!

I am THRILLED with the service I got from WP Fix It… there were kind, professional, and prompt. It felt like having a super-genius IT guy on my small business team… and as someone who's struggled for YEARS trying to do-it-myself, I cannot tell you how happy I am right now. I offered to bribe him with a tip… and he refused. If there's anything I can do to help promote your company's services, please don't hesitate to ask. I couldn't be happier. Thank you times a billion!

It was so easy to work with WP FIX IT

You guys are always on it and fast. I love the way you keep me up to date on the progress. Thanks for cleaning out all the infections in my WordPress site.

Was so happy to find a company that could clean up my site

You guys are awesome… I've been developing websites for 16 years and will be using your services again I'm sure. Thanks so much for fixing what would have been a major headache for me.

I am back in good standing with Google thanks to WP FIX IT

Thank you so much for your quick and excellent service. My WordPress site was overloaded with infections and they got them all cleaned out.

You changed my life by saving my site!

I FREAKING LOVE YOU GUYS!! You are the best! Woooo!!
Thank you for making my night good. I feel much better about this. Totally going to recommend you to everyone I know.
LET US GET STARTED RIGHT AWAY
READY TO GET YOUR SITE FIXED