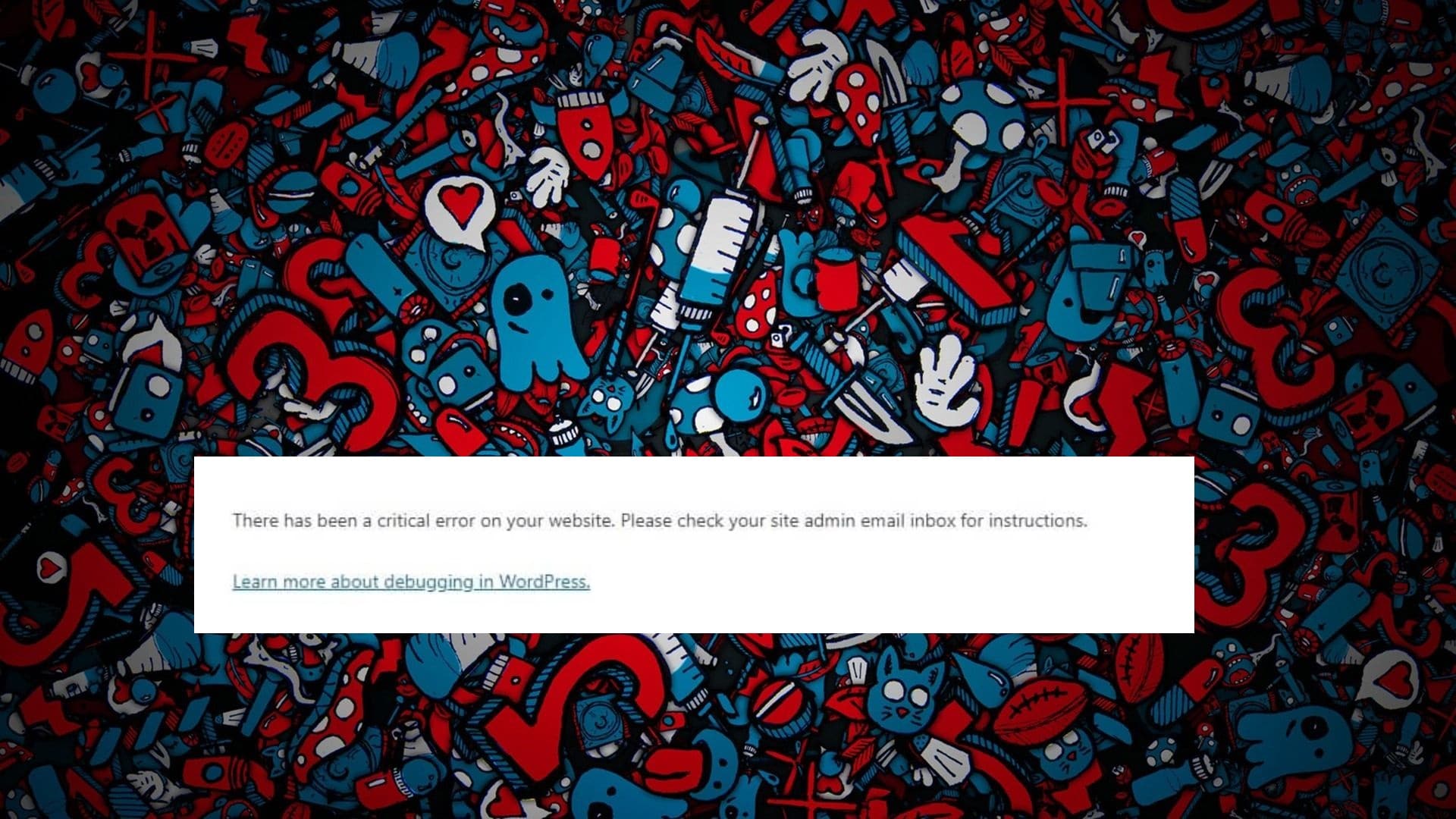 How to Fix the WordPress Error "There has been a critical error on your website"

WE CAN FIX THIS ISSUE FOR YOU RIGHT NOW
With the release of WordPress 5.3, there is a new WordPress Error "There has been a critical error on your website". There are a lot of errors that you can encounter with WordPress, like internal server errors, database connection errors, and even ones that say "There has been a critical error on your website." A lot of times, the full error is:
"There has been a critical error on your website. Please check your site admin email inbox for instructions.
Learn more about debugging in WordPress."
Things being what they are, you're likely thinking about what it means, and how to fix it? All things considered, ideally you'll have the option to illuminate it, however in case you're not happy with investigating WordPress issues, or apprehensive you'll destroy something, WP Fix It can help with this issue. https://www.wpfixit.com/wordpress-support-service/
If your WordPress website is fully down, check this link out at WordPress Down.
---
What does this error mean?
On the off chance that you've at any point known about the Blue Screen of Death with Windows, well WordPress has a proportionate, which is known as the White Screen of Death. That appears to be frightening. The blunder "There has been a critical error on your website" is really a comparable adaptation of the White Screen of Death. After WordPress 5.3, this is generally observed rather than the previous White Screen of Death. Kindly note that despite the fact that it might be terrifying, your site isn't lost. It very well may be fixed.
---
How to Fix the WordPress Error "There has been a critical error on your website" issue
A great deal of times, the straightforward issue is to rollback the site. To do that, you have to have a reinforcement of your site. Shockingly, not every person backs up their site, so in case you're understanding this, and one of those individuals who don't have a reinforcement accessible, at that point this investigating instructional exercise is for you.
So as to fix the issue, you need to discover where the issue turned out badly. You do this by investigating whether it was a subject or module strife.
Theme Conflict Troubleshoot
To perform this, you just activate a default theme, like Twenty Nineteen. Unfortunately, because your site is showing an error, you will need to perform the troubleshoot with either your web host's file manager (like cPanel's Filemanager), or use FTP or sFTP (it's like secure version of FTP.) It's important to note that in switching themes, you won't lose your chosen theme's settings. To do this, you rename your active theme's folder by adding DISABLE or OFF to the end of the folder's name. For example, if you're using Twenty Eighteen and the folder is 'twentyeighteen', you would name it 'twentyeighteenDISABLE' or 'twentyeighteenOLD' . Go back to the front of your site and refresh.
The objective is to check whether the mistake leaves. In the event that it doesn't, it is anything but a subject issue. Try to rename the organizer back to its unique name when you're finished investigating.