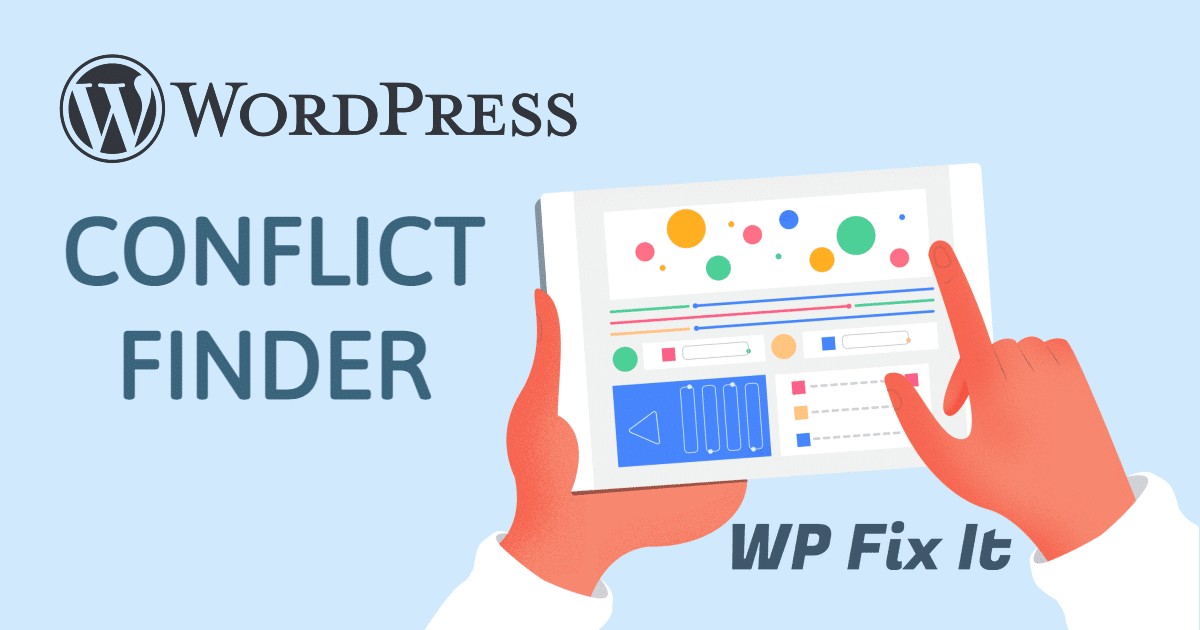 WordPress Conflict Finder Plugin
Need to track down a WordPress Conflict?
We have just released a new free plugin to help you troubleshoot a WordPress conflict on your website.
This is the easiest and fastest way to see if you have a conflict on your site.
Disable all active plugins with a single click. You can also turn them all back on with a single click without losing any settings or functionality.
You can also enable WP_DEBUB directly from your admin area with no need for FTP or server access.
WordPress WP_DEBUG is a built-in debugging tool that when enabled, will display any PHP errors on the front end of your site or within a debug log.
So easy to know instantly if there is a conflict on your site causing an issue.
This plugin also displays the current WordPress version number along with the following hosting environment details in the admin footer.
Active WordPress version
PHP version
Web server type
MySQL version
Best Reason To Use This in Finding a WordPress Conflict
Quickly know if the error on your site is caused by an active plugin
No need for FTP access to turn off all plugins. One click off and on
Turn on WP_DEBUG without needing FTP or server access
Find and isolate PHP errors directly from your admin area
See How to Find a WordPress Conflict
Never again will you have to turn off all of your plugins and then activate them one at a time hoping that nothing gets messed up in the process as far as the individual plugin settings.
Now you can simply press one button to deactivate all of your active plugins and keep the settings in place.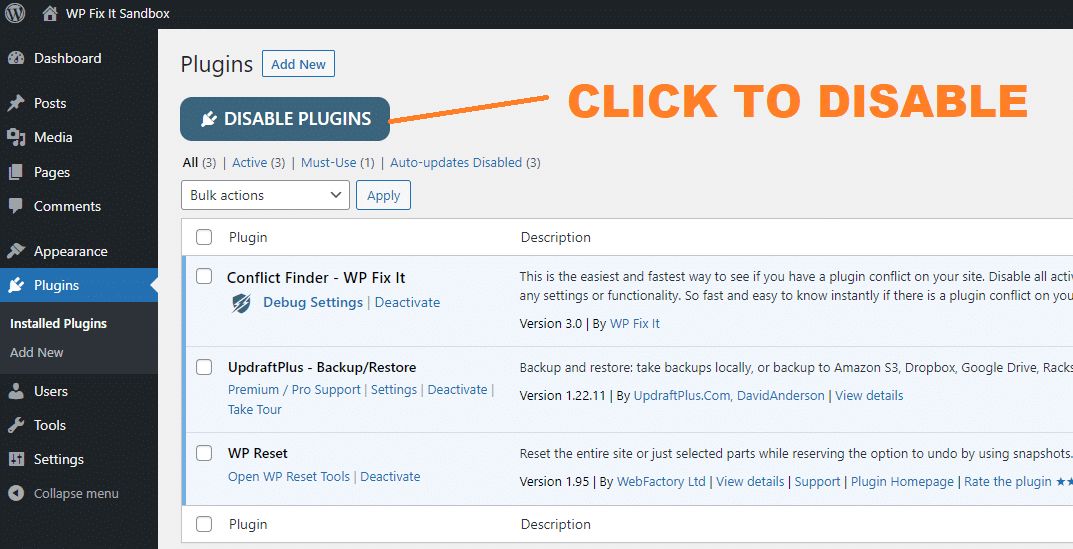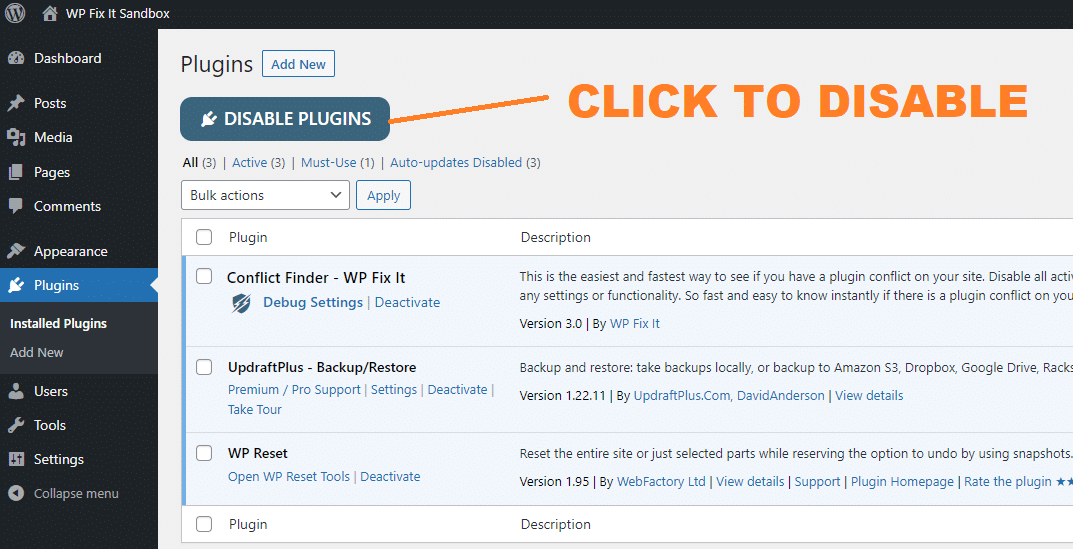 If you have deactivated all of the plugins and your issue has gone away you know for certain that one of the act of plug-ins was the problem.
Now you would go through and turn on each one of your previously active plugins until you identify which one is causing the conflict.
Once you have identified the troublesome plugin, you can quickly turn them all back on by hitting the restore plugins button.


If it is not a plug-in that is causing your WordPress conflict then you should activate WP_DBUG to see what type of PHP errors are present.


Once WP_DEBUG has been activated you can easily visit the debug logs area to identify any PHP errors that are happening on your website.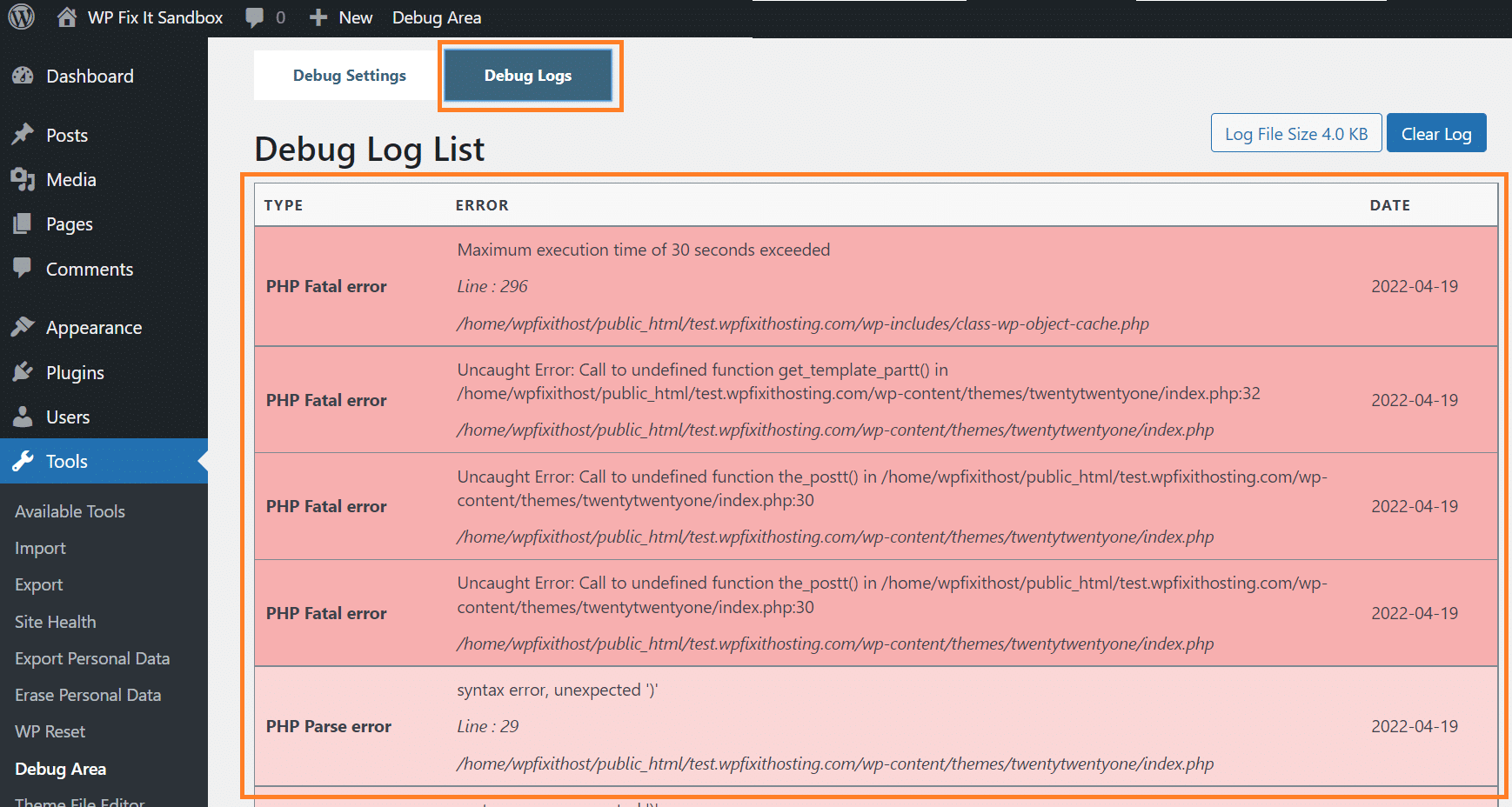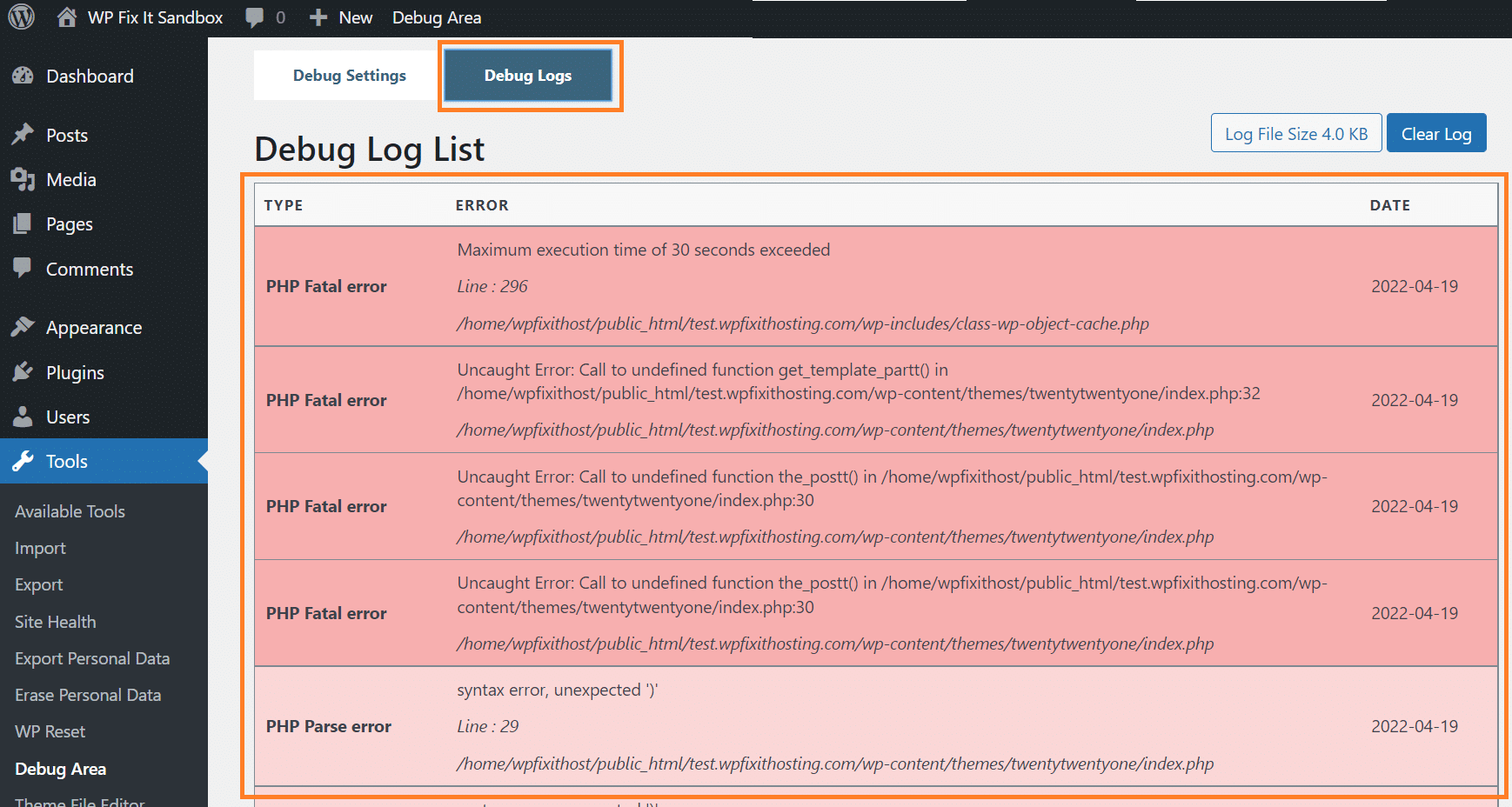 You can also get a snapshot view of your current WordPress version and hosting environment.


Take a look below at a raving review of someone that used this plugin.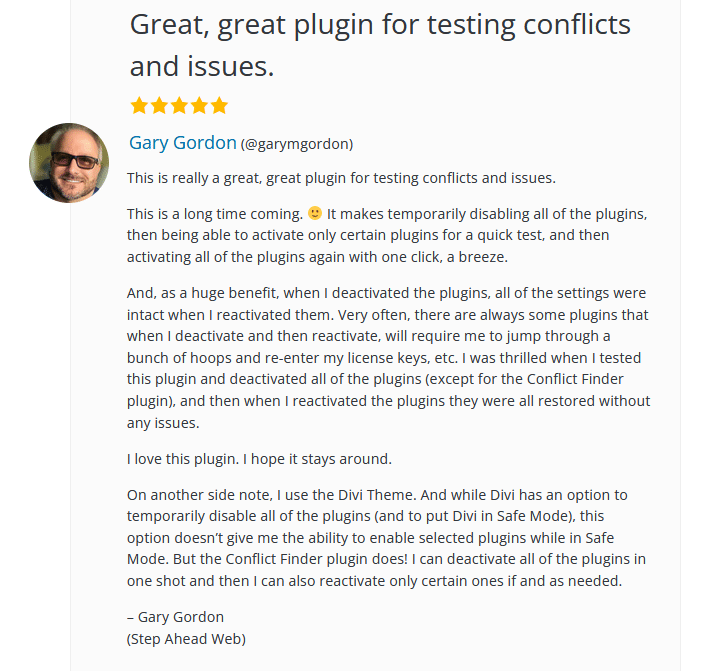 This is a completely free plugin that is available at wordpress.org.
You can download this at the link below or you can install it directly on your WordPress website by searching for the plugin name "Conflict Finder".