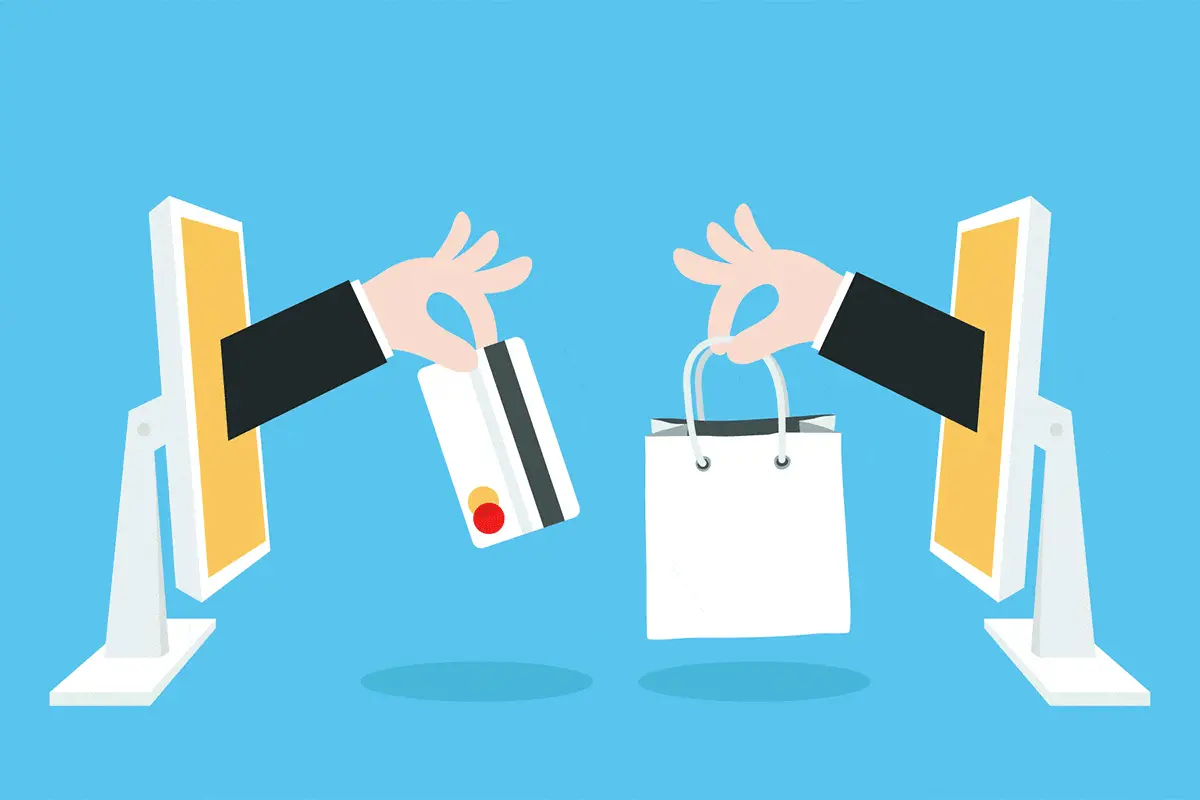 22 Of The Best WooCommerce Marketing Plugins
WordPress is one of the greatest CMS to help you setup your business website and if you are using WooCommerce Marketing Plugins you should make sure you are using the good ones. Thanks to the additional plugins, you can alter the dynamic functionality. You can set up a survey site, or make an eCommerce website without having to learn a single line of code. Furthermore, you can always find WordPress support for your blog.
WooCommerce is a WordPress plugin that will help you setup your online boutique, or a professional E-commerce site without any trouble. You can further extend the functionality by using WooCommerce extensions.
And we know that finding the right plugins for your e-commerce website can be a real problem. To help you out, we have selected some of the greatest WooCommerce plugins for your business website. Let's get started.
---
Here are 21 of the best WooCommerce Marketing Plugins:
As they say, a great UI and UX is the key to conversions, especially on e-commerce stores. Product Slider helps you create beautiful slider for your landing page, to help you improve conversions.
Products arranged in well-spaced graphical slide simulations that are easy to skim through and navigate, are more likely to be sold. This effect makes it easy for the users to go through the list of products available.
Main Features
Offers a very impressive interface
Add unlimited product images with choices of how the transition behaves
Keep away out of stock products
Editing is very efficient and easy
---
One slick feature of e-commerce store is the basket icon that (usually) appears at the corner of the page. Customers would be able to know how many products are there in the cart. Ajax add to cart feature is really a plus here.
A click on the cart icon takes you into a section on the website where you get to see all the products you have collected from the e-commerce website store, with their prices and other information slated below or above them. A link to payment is usually located somewhere on the same page.
WooCommerce cart gives you options to tweak your ideas into a different e-commerce cart with all the tools you may need. Try to use the tools this plugin has to offer as much as possible.
Main Features
Shows cart icon with number of products
Colorful button and fonts
---
WooCommerce Having wish-lists may skip your mind if you are just starting with your site, but it does add up a good amount to the number of visitors you may have reeking in at the end of the day.
They are basically for giving the visitor a space to put in the products he or she desires to order in the future.
Main Features
Permits you to define a Wishlist platform for users to look into
Allows for customization from the dashboard
---
Have you ever heard about Word-of-mouth marketing. It's a part of referral marketing campaigns that could be a game changer. You can can create loyalty programs to boost your customers and create referral emails for your e-commerce store.
Main Features
Automatically integrates with both WooCommerce and Shopify.
Setup powerful loyalty program
---
Using a trustworthy payment gateway is an important part of ecommerce store products' conversion. You need to provide multiple payment gateways. PayPal works for most of the part around the globe. For customers with countries where PayPal doesn't work, you can offer an alternative, like Stripe.
PayPal is the chart leader regarding online payment access. With a trusted payment system like PayPal for your e-commerce customers will feel more comfortable placing orders.
Main Features
One click checkout
Trustworthy online payment gateway
---
If the store you are running is multilingual, then you should not miss out on this one. It helps you display the rate in different currencies. User can even decide the currency they would like to pay with.
You should display the rates in different currencies if you want to attract shoppers visiting from multiple countries. WooCommerce Multi-Currency first of our WooCommerce-plugins enables users to choose the currency in which prices they want. This plugin is especially useful when you have both b2b and b2c type of store.
Main Features
WPML compatible for stores with global audience
Create multi-currency online store
---
Creating awesome discount offers has never been so easy. Customers driven from discount campaigns are as important as affiliate-referred customers. You can use this plugin to create dynamic pricing, show bulk discount offers and so forth.
Main Features
Store wide global discount available
Dynamic pricing to increase your customer acquisition rate
---
Subscription box is an under-rated marketing tactic in the marketplace. You can use popup box featuring both the discount as well as subscription. Some e-commerce stores even put a referral discount on the popup template to get both the referral conversion as well as email subscription.
Main Features
Has more form types (full-screen entrance, blank, sidebar, and in-content/after post and exit gateways)
Faster loading times accompanied by newly optimized codes
---
E-commerce is a big job, and so you should find plugins that can handle a wide range of tasks. Beeketing is an all-in-one marketing platform capable of automating product sales, incorporating inventory metrics, delivering discounts, app shop optimization, and more.
Main Features
Show the number of sales on your store
Marketing automation for improving conversion
Suggest related products during cart checkout
---
10. Countdown Timer
Scarcity marketing is still a great way to attract more customers to your store. For those who don't know, we are talking about the ticking clock that appears on your screen when you enter a product page. You will notice they either offer a discount for a limited period, or a limited stock. You can use this to boost your sales to a great extent. And this is where Countdown timer and urgency plugin comes to action.
Main Features
Create elegant, sticky header and stock scarcity
Unlimited scheduled campaigns
Optimized for urgency marketing strategies
---
WooCommerce express checkout is another great plugin for boosting your conversion. Many a times users add a product to the cart with the intent to buy it, but end up leaving the site. This is because of the bad user experience (or more specifically, checkout experience) offered by some eCommerce stores. You can use WooCommerce express plugin to simplify and fast-track the process.
Main Features
Redirect customers directly to the checkout page
Cart page is integrated with checkout
---
This WooCommerce plugin helps you build a digital loyalty program that do not require customers to use an app, or perform downloads. You can create discount offers with multiple outlets. This means you can create different programs digitally on your WooCommerce store for traffic dedicated to a specific outlet.
Main Features
Unlimited stamps and customers
Track program for detailed campaign analytics
Actionable, real-time customer activity
---
This one is an official WooCommerce plugin for making invoicing process easier.
You can use it to handle invoicing, packing lists and pick lists using the same tool. You don't need to buy multiple software for all these features. You can add important privacy policies and other conditions in your digital invoice.
Main Features
Bulk print with just two clicks
Faster order fulfillment with sorted packing lists
---
Dynamic pricing enables you to set pricing rules on different items. You can decide the discount offers for specific products. It even helps you design bulk tables using the customizer.
Main Features
Setup dynamic pricing and activate/deactivate certain rules
Create bulk tables using customizer
---
Your e-commerce shop should ideally have a couple of payment gateways. If you have global traffic you should definitely use Stripe.
You can even use additional WooCommerce Plug-ins to use Stripe as a PayPal arrangement.
Main Features
Supports Apple Pay.
Credit and Debit cards are accepted directly.
---
Sometimes you just want to look over a product without necessarily clicking on a new link or even worse, opening a new tab. This plugin will allow your customers to view the product in a new popup– improving the user experience.
The quick view effect can help keep customers on your site for long which in turn may yield you positive prospects.
Main Features
Pop-up kind of preview for the product you clicked on
Display product details along with the picture
---
One of the frustrating parts of making an online order is the waiting time. Users want to know where the product is, so they can keep a track on their own. A nice tracking system will help you retain your customers. This plugin can track orders conveyed by FedEx, DHL, UPS, and USPS by utilizing Shipment Tracking
Main Features
Includes customer support.
Customers are provided with automatic tracking numbers
---
Product add-ons provides features like check boxes, buttons, drop-down fields, custom fonts and so forth. You can use it to improve your WooCommerce functionality. Create add-ons using Addon button. You can create custom defined price for each product. Think of it as a WooCommerce extension to add some quick features to your store.
Main Features
Multiple options for using predefined color and size
---
Whether you have a business website, or an online boutique, you always need to optimize the content for SEO. All-in-one SEO is a great alternative for those who don't want to use Yoast SEO.
You can use it to create an XML Sitemap for search engines. Additionally, you can switch your pages to AMP, which is basically faster mobile version of your site. You can also use it to create meta tags and Google optimized titles automatically.
It translates to 57 languages, so it will be helpful for your location-specific WooCommerce pages. It is compatible to PHP 7, this means you can freely install it on your WordPress dashboard.
Main Features
Create image XML for your products
Optimize your store for higher ranking
---
Personalized email marketing is the key to generate more conversions. You can use services like MailChimp. You can create customer specific email templates for retaining your customers. This means using simple email tricks like using the customer's name, offering him referral/discount and so forth.
There are many plugins email marketing that would help you get analytics for your campaign and generate more conversions.
Main Features
Customer behavior tracking
Showcase product recommendations in your email
---
Analytics and reports are important if you want to scale your WooCommerce store in less time.
Keeping this in mind, Metrilo has bought WooCommerce Growth Platform plugin. It will measure your analytics and suggest you the best strategies to go ahead with. It uses customer's data to find out the best way to improve conversions. You can even sign up for their 14 days free trial to get more sophisticated features.
Main Features
Real time revenue reporting
Product performance data for improving your store's brand
---
Upsell order bump offer is an upselling plugin that facilitates store owners to make special offers exclusively on their checkout page, enabling them to increase their conversions and Average Order Value. The offer gets added to the customer's existing Order in just a single click.

The plugin is free but if you want some more functionality, you can purchase a single site plan at $69, 5 sites at $175 and 25 sites at $289.
Main Features :
Special Offer On the Checkout Page
Just a precious single click to accept the offer
Category Based Offer Triggering
Bump Offer Scheduling
Product Specific Bump Offers
Template Customization with Live Preview
Multiple Locations on the Checkout page
Sandbox Mode
Responsive Order Bumps design
Behavioral Reporting
Sales Report
---
Final Words – WooCommerce Marketing Plugins
Running a WooCommerce store is not as easy as setting it up. You need to take your functionality to the next level before you start implementing your marketing strategies. In addition to affiliate promotion your should also focus on SEO. You can use Yoast, or All-in-one SEO for that. If you want to speed up your email marketing, you can use MailChimp. It offers email tracking to improve your campaign results. If you just want someone to provide you strategic suggestions for your e-commerce store, you can use Metrilo. There are also many plugins available to add features like tracking, adding countdown on products and creating popup box.
If you want to create a loyalty marketing program ReferralCandy as well as Candybar are both great for that purpose. Also, don't forget to use a fast WooCommerce theme for your store. User experience is not only a ranking factor, but also a conversion factor.
Should you need any help fixing your WooCommerce store errors, feel free to reach us out.