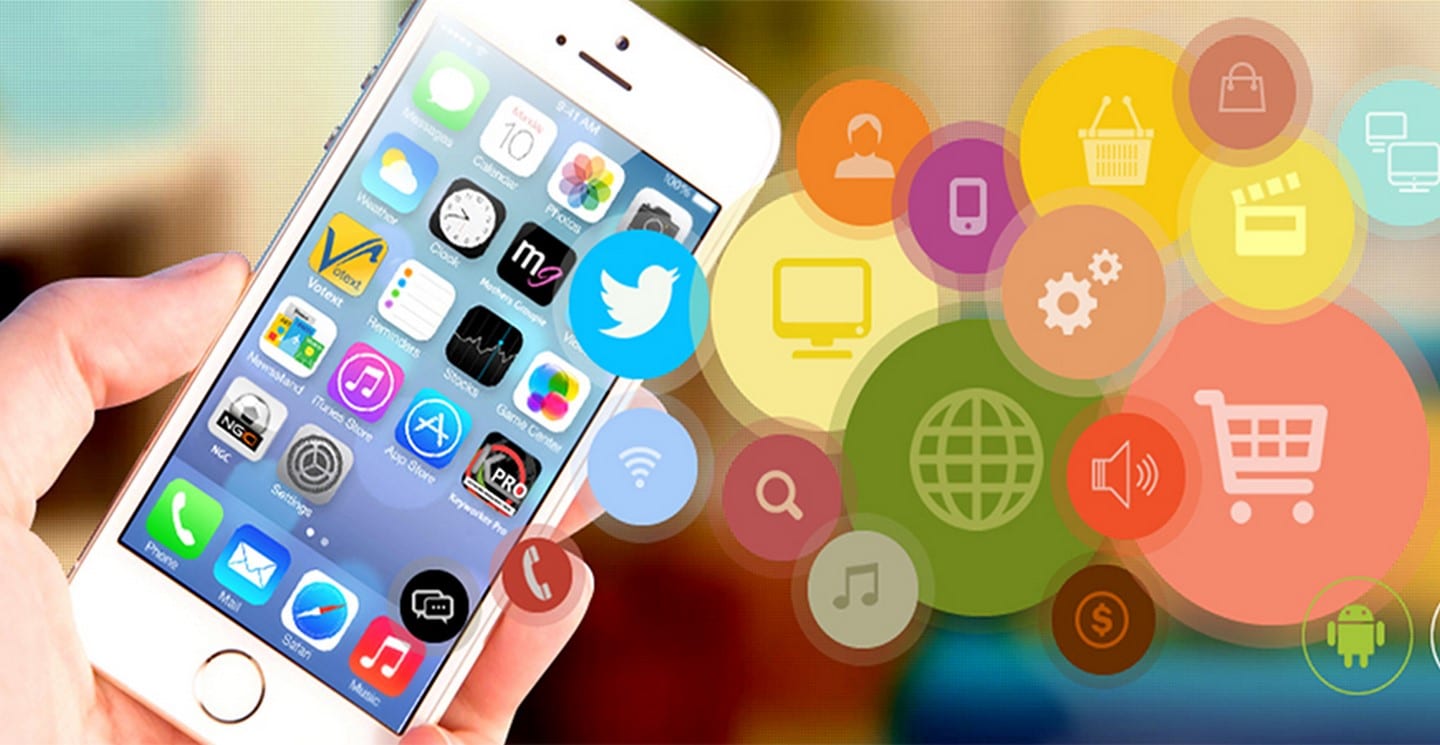 3 Plugins to Turn Your WordPress Website into a Mobile App
Want to turn your WordPress website into a mobile app?
Mobile app development is an expensive and time-consuming process ranging between $37,000 and $500,000, and requiring up to 5,000 hours of work.
But it doesn't have to be that way.
And you don't have to be a highly skilled developer to turn your WordPress website into a native Android or iOS application.
In fact, there are plugins you can use to make this process fast, reliable and affordable.
Read on to find out why you should consider this option and exactly how to do it using one of the three nifty plugins (including the one with a free test).
Why Turn Your WordPress Website into an App?
Whether you run a simple news site, a blog, an e-commerce store or a complex membership-based platform, an app could open a valuable new channel to engage your audiences and increase loyalty.
Let's go through the most important advantages of having a native application based on your WordPress website.
1. Increasing Revenues with In-App Advertising and Subscription Options
Even if you are already satisfied with the results your website brings you in terms of ad or sales revenue, having a mobile app directly connected to your brand could double or triple your revenue.
Besides having an opportunity to attract more traffic and, therefore, more sales, you can also implement specific advertising solutions within an app so that ad blockers cannot prevent you from monetizing your work.
Apart from the in-app advertising, you can also set up the in-app purchase support to sell access to premium content, monthly or annually memberships and other forms of subscription-based solutions.
2. Attracting More Users and Potential Customers through App Store and Google Play
Having a native mobile application can help you attract much more users than you would normally do with a website only.
First of all, you can acquire new users through app installations on App Store and Google Play.
Second, an app could help you to provide better user experience to everyone interested in your products or services, as it loads a lot faster than the website.
Third, having push notifications enabled could help you retain users and bring more qualified, returning visits to your app.
And last but not least, an application can help you keep users engaged with your app content for a longer time. It means decreased bounce rates and increased dwell times for your app pages.
3. Reducing Costs for the App Development, Maintenance and Updates
Building a custom Android and iOS app, as we already mentioned, could cost thousands and thousands of dollars, depending on the app type, platform, content managements system (CMS), content itself, app features, third-party integrations, and more.
Development phases such as planning, designing, coding, testing, revising, and finalizing the app could take up seven months, sometimes even more.
Besides that, the maintenance and application updates usually require more budget.
On the other hand, by converting your WordPress website into a mobile app using a plugin could provide you with a highly functioning custom native app within hours, even minutes.
Another advantage of this conversion is that plugin developers usually do the maintenance part for you, and it's included in the price.
4. Faster Loading Time for an Improved User Experience
Mobile apps make your content load much faster by storing most of the data locally.
When we know that 51.53% of users prefer browsing the internet via a mobile device, it goes without saying that boosting up your page loading speed can improve the overall experience users have while interacting with your business online.
A mobile app is also much more convenient to use. Instead of typing in your URL in the browser and searching for your brand online, users can simply come to you by clicking on your app icon on their smartphone home screen.
How to Turn WordPress Website into an Android or iOS App?
Converting your WordPress website into a native mobile app doesn't require an enormous technical knowledge nor do you have to be a tech-savvy ninja, but there are several prerequisites to this task.
Before using a plugin to turn the site into an app:
Your WordPress website needs to be responsive, meaning it needs to adopt every page element automatically to the size of a screen your users are visiting from. You could use a responsive WordPress theme or make your custom-built website responsive.
You need to download the plugin you want to use and make sure that it works properly with your website. Look for the plugins which are regularly updated, and make sure it is compatible with the WordPress version you are using.
If you notice that the plugin slows down your website, consider deleting some other plugins that you use. This is especially important if you already have more than five plugins running along with your website.
Prepare your brand logo in a form of an image that you can easily upload to the plugin. That image is going to be on your mobile app icon, so make sure it is consistent with your brand style.
Once you launch the new plugin, simply follow the steps within it to complete the process of converting your website into an app. Make sure not to skip any steps before publishing your app.
Some of the plugins will let you take a preview before publishing it on the App Store and Google Play, some will have a free test included, while others may require you to publish the app yourself using the specific API key provided.
So, are you ready to learn all about the best WordPress plugins for turning your website into an app?
Let's begin.
Top 3 Plugins to Use to Turn Your WordPress Website into an App (FREE test included)


Overview: MobiLoud is a WordPress plugin and an all-in-one solution for everyone who wants to convert a website into a native app for Android and iOS mobile devices without a hassle.
MobiLoud is a paid service based on the done-for-you principles, meaning that you don't have to do anything on your own. You'll have the team of app developers helping you every step of the way.
Besides the licence, it provides everything you need to create, customize, publish, maintain and regularly update your app. You'll get everything done by the team of specialists and you'll have a premium support along the way.
Once you download the plugin from the WordPress.org and become a paying customer of the MobiLoud, you'll get the full support.
Pros:
Hassle-free experience, no technical knowledge required
A complete service, including a mobile app customization, submission and support
Comes with a different solution for news sites and e-commerce sites
High level of integration with WordPress and third-party plugins
Designed specifically for sites with high traffic
Offers fully branded app with your brand name, logo and style
Supports mobile app advertising, analytics and membership solutions
Helps you monetize and grow traffic directly from the app
Advanced, unlimited push notifications
Automated content updates synchronized with your website
You can request a demo to find out if it fits your needs
Cons:
You need to become a paying customer of MobiLoud to use the plugin
A subscription-based service, no one-time payment possibility
Price:
Startup Plan: $150/month or $1,440/year
Growth Plan: $250/month or $2,400/year
Custom Plan: from $500/month or from $400/month billed annually
Stats from the WordPress.org:
Active installations: 1,000+
WordPress version: 3.5 or higher
Tested up to WordPress version: 5
Rating: 4.3/5
---


Overview: WPMobile.APP (previously WPApp.Ninja) is a WordPress plugin that offers a lifetime licence to build a native mobile app from your website at affordable price.
This plugin will allow you to create an app that looks exactly like your website but with additional functionalities such as push notifications, real-time statistics, automated content updates and more.
It is a great solution for everyone who wants a fully customized app that has the name, logo, and style adjusted to your brand.
It requires minimum Android 4.1 and iOS 8 version, so your app will be compatible with a vast majority of smartphones and tablets in the market.
If you are not sure whether this plugin might work for you, you can test the preview for free, without any limitations.
You can learn more on the WPMobile.APP website or download the plugin directly from the WordPress.org site.
Pros:
No technical knowledge required
Automated app building process completed in 20 minutes
Full customer support
White-labelled theme, so your app can be fully branded
100% adapted to all screen sizes
Automated content updates directly connected to your website
All the app content is cashed on user's mobile device, so everything is accessible offline as well
Unlimited push notifications
Users can share your app pages with one click
Real-time statistics accessible directly from your WordPress dashboard
Free test to preview the app before publishing it
One-time payment
Cons:
There is no option for in-app purchase solutions
There are no in-app advertising options either
Price:
Life-time licence: 79€ for an Android app; 79€ for an iOS app; 149€ for both Android and iOS
Stats from the WordPress.org:
Active installations: 5,000+
WordPress version: 3.7.0 or higher
Tested up to WordPress version: 5.4.2
PHP Version: 5.3.0 or higher
Languages available: English and French
Rating: 4.6/5
---

Overview: AppPresser is a powerful Android and iOS app builder for your WordPress website that gives you a lot of control over your app. If you are looking for a no-code app builder click here to check out Andromo.
Please note that this plugin isn't an app creator itself. AppPresser plugin helps you connect your mobile app with your website, but before you download the plugin, you need to use the AppPresser platform to build an app.
The good news is that you don't need experience in the app development to use the AppPresser framework. It is an easy-to-use platform that provides you with just the right tools for putting your business into an app and submitting it to the App Store and Google Play.
You can create an app from every WordPress website, including WooCommerce, BuddyPress, LearnDash, non-profit, membership-based and other sites.
Once you have your app up and running, the AppPresser plugin will help you integrate it seamlessly with your WordPress site.
Pros:
No previous app development skill required
User-friendly, easy-to-use app builder
Fully customized app design
Integrates with all types of WordPress websites
Enables in-app purchases (depending on the payment plan)
The plugin provides a base code to easily integrate your WordPress site with your app
The plugin gives you the opportunity to add featured image URLs from the app using the modified WordPress API key
Cons:
You can use the plugin only after you purchase an AppPresser plan and create an app using the platform
Although the app builder doesn't require technical knowledge, use of the plugin does
Price:
Standard Plan: $79/month or $59/month billed annually
Professional Plan: $99/month or $79/month billed annually
Advanced Plan: $149/month or $129/month billed annually
Stats from the WordPress.org:
Active installations: 3,000+
WordPress version: 4.7.0 or higher
Tested up to WordPress version: 5.6
Rating: 3.6/5
---
The Bottom Line
Having a responsive website for your business might no longer be enough to fulfill your audience expectations.
When more and more users are browsing the web on their smartphones and tablets, you might want to consider creating a native Android or iOS application for your business as well.
It can help you speed up the page loading time and help your users interact with your brand without an effort.
If you run your website on WordPress, yet you feel intimidated by the cost and time it may take a professional team of developers to build your app, using WordPress plugins to turn your website into an app might be the perfect solution for you.
Using plugins is an easy and affordable way to create fully customized, completely branded and highly functional apps for your brand.
It means that you could submit your application to the App Store and Google Play within hours (sometimes even minutes) and start attracting new users, increasing your business revenue and providing bespoke experience to your users.