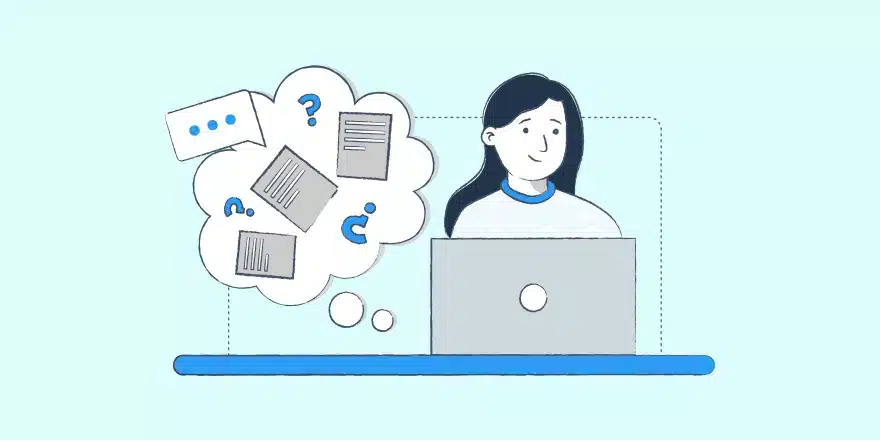 Streamline Your Workflow with Essential WordPress Plugins for Efficiency and Productivity
Streamline Your Workflow with Essential WordPress Plugins for Efficiency and Productivity
In today's fast-paced digital world, efficiency and productivity are essential to stay ahead. When it comes to managing your website, WordPress is undoubtedly one of the most popular platforms. With its user-friendly interface and extensive plugin library, WordPress offers a host of tools to streamline your workflow and enhance your productivity.
WordPress plugins extend the functionality of your website, allowing you to customize it according to your unique needs. With thousands of plugins available, it can be overwhelming to choose the right ones for your workflow. To help you enhance your productivity and streamline your WordPress experience, we have curated a list of essential plugins that every website owner should consider using.
1. Yoast SEO
Search engine optimization (SEO) plays a crucial role in driving organic traffic to your website. Yoast SEO is the go-to plugin for optimizing your WordPress website for search engines. It provides a comprehensive set of tools and features to improve your website's visibility and rankings. Yoast SEO analyzes your content, offering suggestions to optimize it for target keywords, provides XML sitemaps, and helps you improve your website's overall SEO performance.
2. Akismet
Spam comments can be a nuisance and waste your valuable time. Akismet is a powerful anti-spam plugin that automatically filters out spam comments on your WordPress website. With millions of active installations, Akismet is highly effective in blocking spam comments and preventing them from cluttering your website's comment section.
3. W3 Total Cache
Page loading speed is not only crucial for user experience but also for search engine rankings. W3 Total Cache is a caching plugin that improves your website's performance by caching pages and reducing page load time. It optimizes server performance, reduces download times, and provides a better overall user experience.
4. UpdraftPlus
Regular backups are essential to protect your website from unexpected disasters such as server crashes or hacking attempts. UpdraftPlus is a popular backup plugin that allows you to schedule automatic backups of your WordPress website. It provides flexibility in storing your backups through various options such as cloud services like Dropbox, Google Drive, or directly to your computer.
5. Jetpack
Jetpack is a versatile plugin developed by Automattic, the same company behind WordPress.com. It offers a wide range of features, including site stats, security, social sharing, and performance optimization. With Jetpack, you can monitor website traffic, protect your site against brute force attacks, and even integrate social media sharing buttons directly into your posts.
6. WooCommerce
If you are running an online store, WooCommerce is a must-have plugin for your WordPress website. It converts your website into a feature-rich e-commerce platform, allowing you to sell products and services seamlessly. WooCommerce provides a user-friendly interface, inventory management, secure payment gateways, and various customization options to create a fully functional online store.
7. Contact Form 7
Having a contact form on your website is crucial for user engagement and lead generation. Contact Form 7 is a popular plugin that simplifies the process of creating and managing contact forms. It offers flexibility and customization options, allowing you to create multiple forms with different fields and settings.
8. MonsterInsights
Understanding your website's analytics is vital to make informed decisions about your online presence. MonsterInsights is a Google Analytics plugin for WordPress that provides in-depth insights into your website's performance. It allows you to track user behavior, monitor site speed, set up conversion goals, and analyze traffic sources, all from your WordPress dashboard.
9. Editorial Calendar
Managing content creation and publication can be challenging, especially if you have a team of contributors. Editorial Calendar is a plugin that helps you plan, schedule, and organize your content strategy within WordPress. It provides a visual calendar layout, allowing you to view and manage your posts, assign deadlines, and collaborate with team members more efficiently.
10. Redirection
If you have ever moved or deleted a page on your website, you might have encountered the issue of broken links. Redirection is a plugin that helps you manage 301 redirects, keeping your website's structure intact and preventing users from encountering dead ends. It also provides a detailed log of all redirected URLs, giving you insights into the redirects' performance.
FAQs
1. Are all WordPress plugins free?
No, not all WordPress plugins are free. While there are thousands of free plugins available in the WordPress plugin directory, some premium plugins offer advanced features that come with a price tag.
2. How do I install WordPress plugins?
To install a WordPress plugin, log in to your WordPress dashboard, navigate to the "Plugins" section, click "Add New," and search for the desired plugin. Once found, click "Install Now" and activate the plugin.
3. Can I use multiple plugins on my WordPress website?
Yes, you can use multiple plugins on your WordPress website. However, it is important to choose plugins carefully as having too many can slow down your website's performance.
4. How often should I update my WordPress plugins?
Regularly updating your WordPress plugins is crucial for security and functionality. It is recommended to update plugins as soon as new versions are available, but always make a backup of your website before updating any plugins.
5. Can I customize WordPress plugins?
Most WordPress plugins offer customization options through their settings or options panel. However, extensive customization may require coding knowledge or hiring a developer.
In conclusion, optimizing your WordPress workflow with essential plugins can greatly enhance your productivity and efficiency. From SEO optimization to security and analytics, these plugins cover a wide range of functionalities to streamline your website management. As with any software, always research and choose plugins that align with your specific needs and regularly update them for optimal performance.
Post Summary:
WordPress is a popular platform for website management, and using the right plugins can enhance efficiency and productivity. Essential plugins include Yoast SEO for search engine optimization, Akismet for spam comment filtering, W3 Total Cache for page loading speed, UpdraftPlus for automatic backups, and Jetpack for various features like site stats and security. WooCommerce is a must-have for online stores, and Contact Form 7 simplifies creating contact forms. MonsterInsights provides detailed analytics, Editorial Calendar helps with content management, and Redirection manages URL redirects. Some plugins are free, installation is done through the WordPress dashboard, multiple plugins can be used, and regular updates are important for security and functionality.