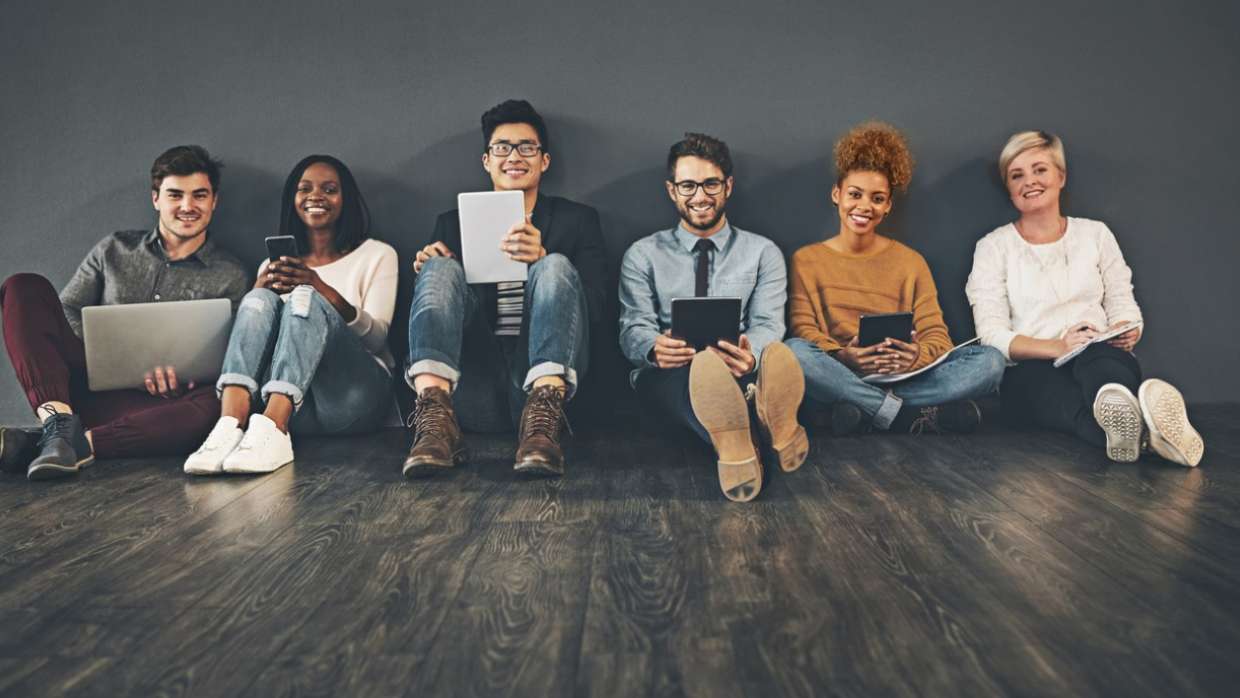 5 Things Millennials Are Looking for In A Blog
Here are some things millennials are looking for in A blog…
Millennials are the first generation that grew up along with technology. They are immersed in social media and spend half of the day online. All people born between 1980 and the early 2000s can call themselves "Millennials".
Millennials are people driven by social justice. They love social interaction and spend their time reading blogs or asking for advice to their friends. They love posting on social media and relying on the recommendations received there.
Of course, the world of blogging has grown up considerably in recent years. Especially because Millennials are the ones who are spending a lot of time being online. And they spend six hours per week on social media.
The content that is well appreciated among youngsters is blog content. In 2018 were estimated to be about 505 million blogs. Among the most read topics are the ones about entrepreneurship, self-development or traveling.
Being on the other side is most of the time harsh. Communication is one of the aspects that we must improve.
Starting a blog and attracting followers might seem hard at the beginning. Besides the most important ingredients your blog can have, you also must write on interesting topics.
But, what things do attract millennials? How should your blog post be to have many followers? What things are the connected generation looking for in a blog?
---
They Are Looking for Traveling Stories
Millennials are the ones who love traveling. They love discovering new cultures and meeting new people. And most important, they love sharing these stories with other people on social media.
So, if you are a wanderer too, you could start a traveling blog. Share your stories about what you have explored. What animals you have seen. What traditions you have learned.
Of course, you can always use the help of an essay writing service when writing your blog. It is important to adapt the style of communication to your audience.
And, to edit and proofread all the blog posts.
---
They Are Looking for Recommendations
Whether there are hotel or books recommendations, millennials are in a constant search for the best things. They understood that reviews and recommendations from trusted people are the most valuable ones.
So, if you started building your blog, you can also share photos of what you eat, where you travel or what you read. For sure they are looking for some hidden gems to discover and visit. You can also consider posting about lifestyle topics.
Of course, there are a lot of topics to consider and to talk about. Find the ones that suit you the best. Also, what is also important is not to share only the stories, the places you have visited or the movies you have seen.
You can also give tips and tricks on how to find the cheapest flights, for example. Millennials are highly appreciating all these tips that ease their life.
---
Share Life Experiences
Millennials are interested in reading real life stories. They love the sincere and honest sharing of experiences they can learn of.
Especially if you are a millennial too, you should take into consideration starting a blog. What is more important is that they appreciate more the stories written by people who are of the same age.
They can easily identify with the writer. Share your life experiences and what they taught you. Share your thoughts and feelings on different subjects and make some calls to action.
---
Awake Their Sense of Justice
What is amazing is that millennials are the ones who have a strong sense of justice. They do not like being lied to. Their knowledge is built on relevant information, on research and evidence-based studies. They understand what climate change is and how it affects us.
They started thinking and implementing ideas to stop this. Also, they start involving in more complex organizations or even politics. Millennials are represented by people who understand how the world works and they try to protect what they love.
So, if you are talking about topics of real interest to them, you will attract more followers. Share your thoughts on topics like climate change, the law system or mental health.
They love reading real stories written by real people who care about what is happening around them.
And if you have trouble editing or proofreading your posts, you can always use the help of a writing service. For example, a papersowl review service is one of the best services that can help you shape your text.
---
Deal with Topics Like Self-Development or Entrepreneurship
On one hand, millennials are interested in topics such as welfare, climate change or mental health. On the other hand, they always want to improve themselves.
They want to master the art of controlling their behavior. They understood the importance of being skilled and motivated to change something at the same time.
So, talk about topics like entrepreneurship or self-development. Give real advice and share what you have learned from your life experiences. For sure, there will be lots of millennials interested in reading some real stories.
Do your research about these topics and than share it with others. It will be highly appreciated. And will also create a sense of belonging and affiliation with the generation group.
Of course, funny stories are the best. So, if you have a sense of humor, use it!
---
Conclusion
Living in a digital era, we live mostly online. Blogs have gained more and more popularity and millennials have understood the importance of sharing the relevant information.
For you, as a writer, a blog may be like a shared diary, a virtual place where you let your thoughts go wild.
For you, as a reader, a blog might bring a lot of new ideas and opportunities. A lot of advice, recommendations and traveling or studying opportunities. So, write about topics of real interest and motivate the readers with calls to actions.
And you, the reader, start acting. Place yourself in constant improvement and development of your skills.