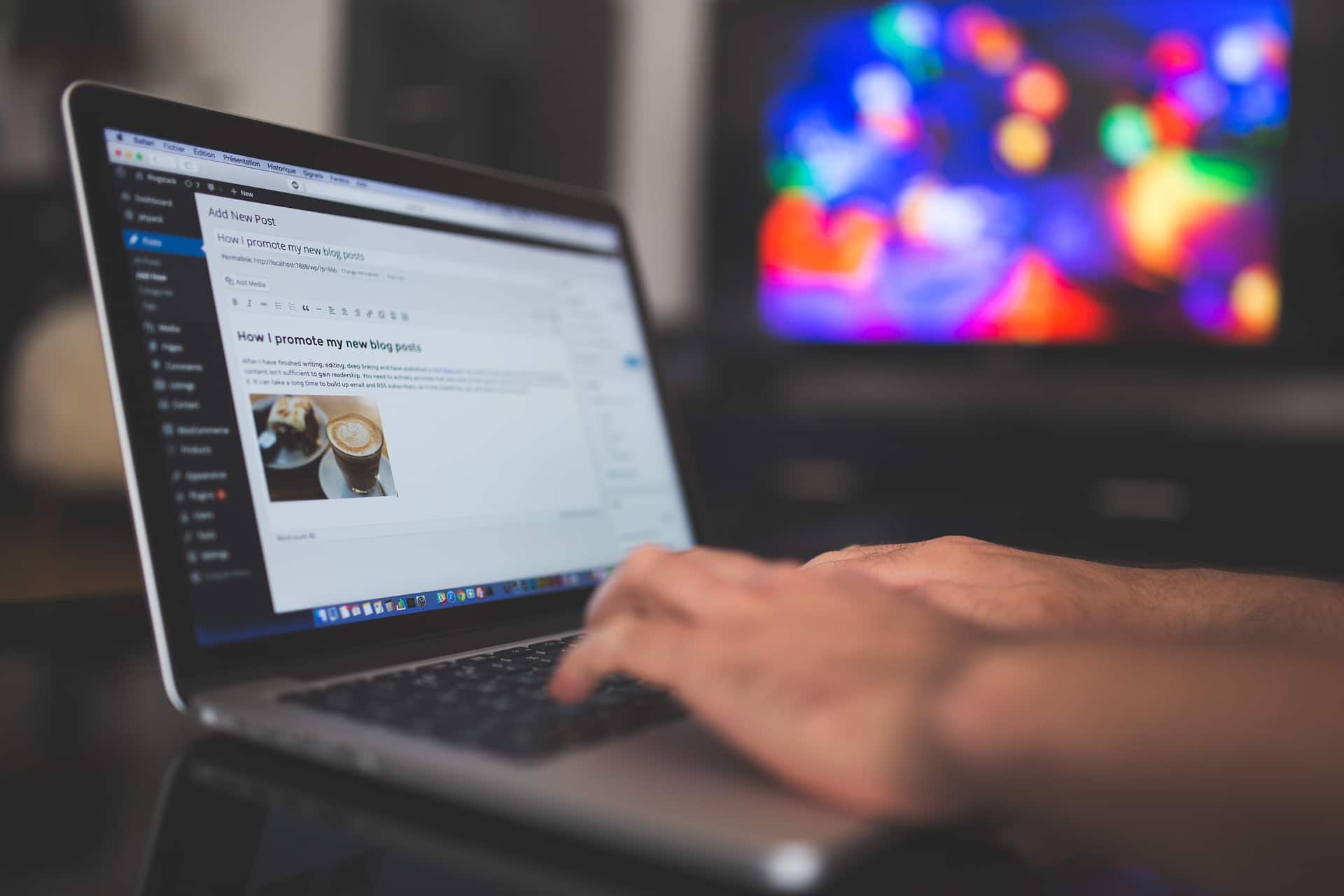 10 Steps To Do After Installing WordPress
Installing WordPress correctly is super important. If you are thinking about launching your own website, chances are you've heard of WordPress somewhere in the process. Yes, it's the largest content management system (CMS) that powers over 30% of the entire Internet, so it has to be very popular in the digital universe.
The platform is great because it offers webmasters a plethora of valuable features, ranging from search engine optimization (SEO) to design and security. There are over 55 thousand plugins available on WordPress, but the whole versatility often makes website administration confusing.
If you are about to engage in the WordPress adventure, you must know the critical steps. Our post will present you the 10 most important things to do after installing this CMS. Let's take a look!
---
1. Add Website Title and Tagline – Installing WordPress
Website title and taglines have the purpose to inform users and search engines about the content of your site. For this reason, you should set up those elements in General Settings by adding a general website title and a short description (aka tagline).
---
2. Add a Contact Form – Installing WordPress
Did you know that 44% of visitors will leave a website if there is no contact information or phone number available? A contact form is one of the basic elements of the website, so you have to add it and allow people to get in touch with you. It's the opportunity to grow the network of followers and keep them engaged with your content, thus improving the overall search ranking.
---
3. Delete Default Content – Installing WordPress
WordPress displays a few pieces of default content just to avoid leaving the entire website blank. But once you launch the site, there is no reason for this type of content to stay there. Just open the Posts section in the Dashboard and delete default content such as 'Hello World'.
According to Craig Connors, a WordPress specialist at UK CareersBooster, this proves that you keep the site updated: "Doing so, you actually convince users that your website is serious and credible, which is another reason to create enough of your own content."
---
4. Set Up WordPress Comments – Installing WordPress
Besides the contact form, users will want to engage by posting comments related to your posts. It's a win-win situation because the comment section allows them to express their opinion, while you get some extra exposure.
---
5. Install Plugins – Installing WordPress
As we already mentioned, plugins make WordPress the most powerful CMS. As soon as you install WordPress, we suggest you do the same with a few fundamental plugins. The most important tools are related to security, SEO, design, spamming protection, and caching, but you can find many other plugins that drastically improve website performance.
---
6. Delete Unused Plugins – Installing WordPress
While regular plugins make the website better, old and unused tools represent a threat to website performance. In such circumstances, it is crucial to remove plugins you don't use to prevent possible problems. Unused WordPress tools sometimes enable hackers to attack websites, so you better be safe than sorry.
---
7. Automate Backups – Installing WordPress
Backups are another important aspect of WordPress performance because they give you the chance to restore the system even if something bad happens to it. The best thing you can do is to automate the backup process and rest assured that everything is functioning properly.
According to the report, over 70% of the most popular WordPress installations are vulnerable to vulnerabilities which can be detected using free automated tools. You should play it cleverly and prevent manual backups from ruining your online business.
---
8. Change Permalink Structure – Installing WordPress
WordPress permalink structure randomly generates a string of unrelated symbols, which makes the URL ugly. You can change it to get a more compelling permalink structure by typing the option that suits the content behind the URL. That way, you make the links more beautiful and help search engines to recognize content easily.
---
9. Add a Favicon – Installing WordPress
A favicon is like a website logo or icon that represents the idea behind your business. It lets the site stand out from the bunch of competitors and improves its branding potential.
---
10. Install Analytics Tools – Installing WordPress
The last step on our list is extremely important. You need to install Google Analytics and Google Webmaster Tools to be able to monitor website performance. It's the only way to track results and figure out what needs to be changed and which elements function properly.
---
Conclusion
Being the world's biggest CMS, WordPress is the first option for organizations and individuals who want to launch their own website. However, the number of options available on WordPress can sometimes be mind-boggling, so you better prepare for the project well in advance.
This post showed you the 10 most important things to do after installing WordPress. Following these steps, you can build an efficient and authoritative site, so make sure to use them and ensure high-quality website performance.