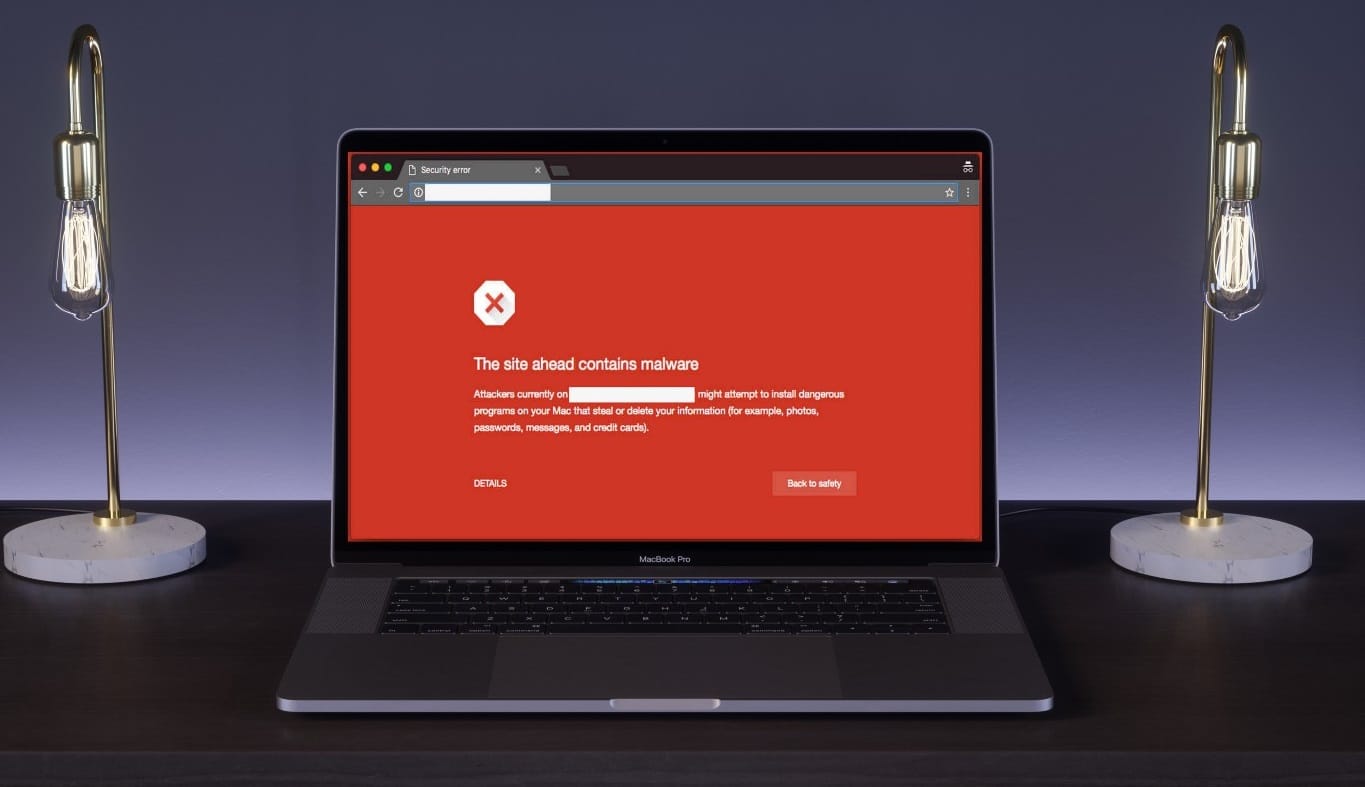 Understanding Google Blacklisting and What to do if it Happens to You
Learn more about Google blacklisting…
You may have heard about Google Blacklisting which is being blacklisted by Google, or perhaps, even have had a blacklisting. Being blacklisted by Google sure sounds scary, but in most cases, it can be fixed. Please note that just because you were hacked or even blacklisted, that it can happen to anyone.
It's important to make sure your website's software is up-to-date, backup your website regularly, and have a security plan for your website. Hopefully, after reading this article, you will understand a little more about what is a Google blacklisting, and what to do if you've faced it.
What does a Google blacklisting mean?
A Google blacklisting means that much of your website's search results have been de-indexed, or removed. It's not a permanent solution, unless you never fix it. A blacklisting can happen because of things like malware, or deceptive or spammy links, just to name a couple.
When a site has been blacklisted by Google, usually visitors will be given a red screen with a message that the site might contain malware or deceptive content, rather than delivering your normal website.
Being blacklisted is not to be confused with having search results that say "This site may have hacked content", as that is merely a warning. However, if your website's search results have that warning, or some similar warning, you will still need to clean any possible infections on your website, and also, make sure it is secure. If you don't know how to, our WordPress Infection cleanup specialists can help you do that.
If you've been blacklisted, this isn't really fun, as you do lose traffic, which can also mean, those visitors may lose trust in your site, and also, you may not make any money. No one wants to be blacklisted, and it's understandable if you panic. However, there's a solution.
How can you get off of being blacklisted by Google?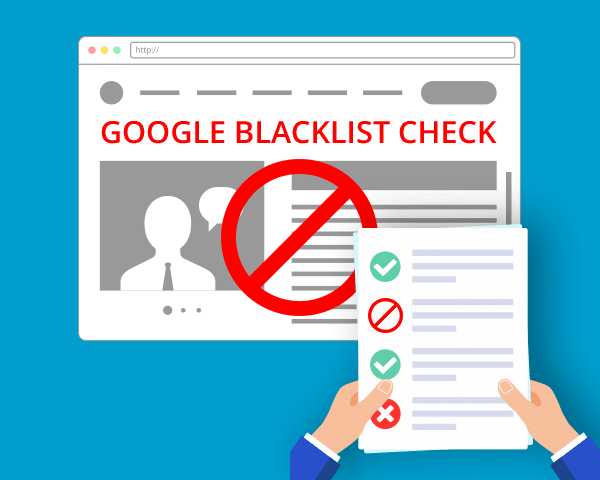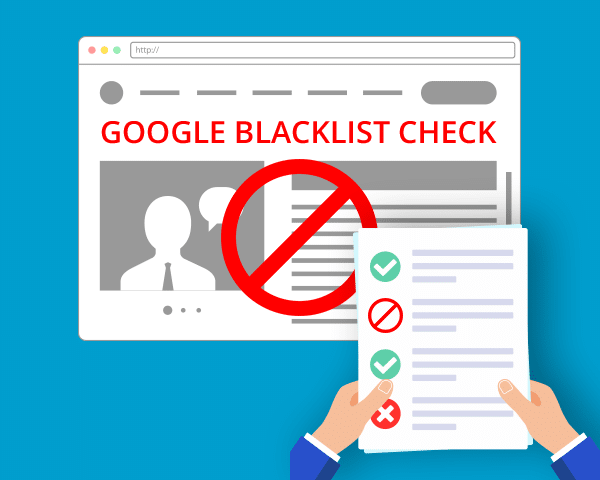 For you as the webmaster, sometimes you won't catch this, until it happens. Some hosts may tell you, and some won't. If your website has been submitted to Google Search Console, you will usually receive an email that will indicate that your site has malware or has been compromised.
In fact, your site should be submitted to Google Search Console. Google Search Console tells you the search health of your website and has lots of wonderful tools to help you improve your site, and in return, your website visitors' experience.
If you're not on Google Search Console, you need to go get that done. It's really one of those first things you should be doing when you set up your website.
However, even if your website is not on Google Search, the first thing to do is to clean up the problem. In WordPress, the clean up process could involveit could be:
Removing malware files using FTP or sFTP
Removing bad links from pages, posts, or custom post types
Replacing plugins, themes, or WordPress core, with fresh files
Upgrading plugins, themes, or WordPress core
Removing malware code or injected links from database tables
You will want to make sure to remove the issue. Plugins like Wordfence and FREE WordPress Infection Scanner Plugin do an excellent job of scanning your website. These scan for things that a lot of other security plugins fail to look for.
Once you've scanned your site, and found all the malware files, you need to remove it. For pages with content injected links, you will probably have to go to each page or post, and manually remove the links or content that don't belong.
However, for those who aren't code savvy, trying to decipher malware code from other code might be be intimidating, so you might want to hire a good security cleanup service to help with that.
Once you remove all infected files and any content that was injected, you need to tell Google about it, by requesting a review to have your website re-indexed, and all of the warnings removed. You will do this through Google Search Console.
Again, if you haven't submitted your website, you will have no choice but to do it after the cleanup process. If you hire us to clean your website, we do this as a courtesy for you.
Once you submit a request to Google Search Console, it can take up to 3 days. Google will scan your website and determine if it is clean. However, for hacked content notices, they usually say the removal request may take up to a few weeks.
From experience, our infection cleanup agents here at WP Fix It have seem the request approved within a few days.