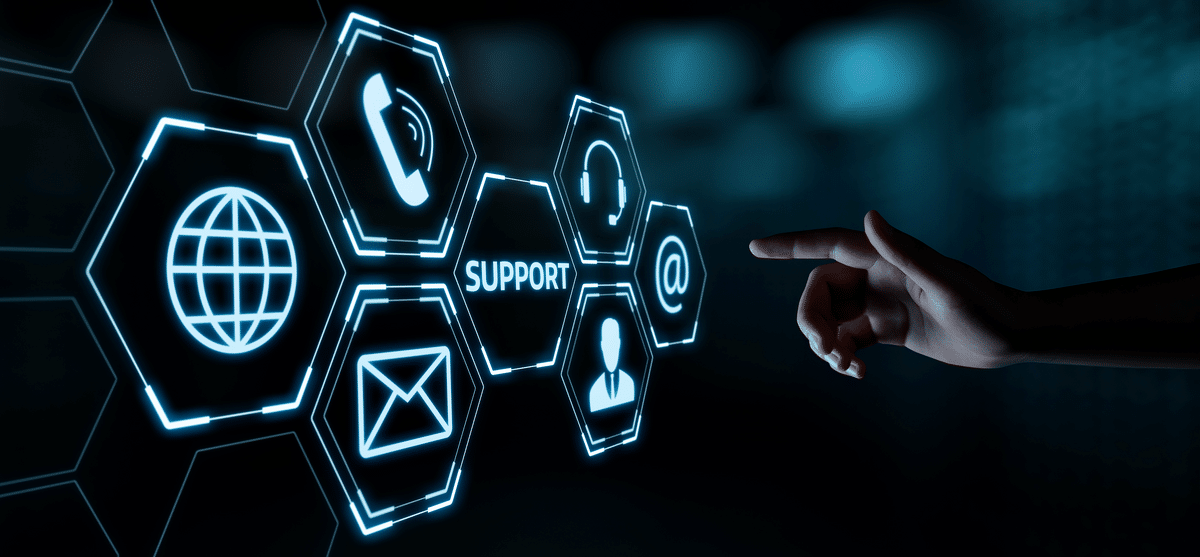 WordPress Technical Support Services
WordPress Technical Support Services are in abundance online

You may not know this but we started our WordPress Support Services Company back in 2009 and back then there were only two companies offering online WordPress Support Services. It was us of course and another company called WP Curve.
The company WP curve was offering monthly subscription WordPress Support Services. What made us different and standout was that we were offering one time flat fee WordPress support.
We based the concept of our WordPress Support Services after the Apple support model. If you are familiar with Apple support, when you have an issue with your Apple product you can contact Apple support and pay a flat fee of $49.
They will service your issue until resolved regardless of how long it takes. This was how are idea for flat fee WordPress Support Services was born.
We wanted to offer WordPress users the same type of one-time payment when they needed support on a WordPress issue. So in December of 2009 WP Fix It was born.
As we said earlier back in 2009 there was just us and another company that was offering online WordPress Support Services. In 2016 WP Curve was acquired by GoDaddy.
You can read all about the acquisition at this link. This acquisition by GoDaddy still did not change the pricing structure on how WordPress users would get support.
It was still all based on a subscription model. We have made it our mission to continue since 2009 of maintaining a flat fee support model for those that need WordPress Support Services.
Our most popular service and the the very first service that we ever had back in 2009 is our WordPress General Support Service. Our customers love this service because it is a flat fee of $47 that will address any single WordPress issue other than infections and speed problems.
This means that if a WordPress issue takes 4 hours or 4 minutes to resolve the cost will still only be $47. The average resolve time that we maintain here is 30 minutes or less.
The reason customers love our flat fee WordPress Support Services is because they do not have to worry about ongoing monthly expenses.
There are so many services out there already that charge a monthly subscription and all the subscriptions can really add up to a person's finances at the end of the month.
Also we want to position ourselves as the company that offers WordPress Support Services when you need them. This way you are not paying for a monthly fee on support that is not being used.
We have dominated the online need for WordPress Support Services since 2009. Up until about 2011 there were very few companies that were offering instant WordPress support online at a flat fee. Now in 2020 there are literally companies popping up every day taking the same model of flat fee WordPress support and offering it to the masses.
There is however a big difference between us and our competitors. We are the only company in the world that offers true 24/7 WordPress Support Services. Now many of these support companies out there will claim that they operate 24/7.
We have done extensive research on what it takes to actually maintain and manage a true 24/7 WordPress support services company and we have accomplished this flawlessly. We will service WordPress issues every hour of every day.
This includes all holidays. We have mastered providing 24/7 WordPress support services for WordPress users all over the world. We are also the fastest in resolving issues with an average result time of 30 minutes or less.
Since 2009 and the start of our services company with just our WordPress General support, we have launched over 20 services that cover the full spectrum of anything a WordPress user could need to get the most success out of their website.
Below are the three most popular services that we do hundreds of each week for customers all over the world. You can also see a full list of every service we offer at the URL below.
https://www.wpfixit.com/wordpress-support-services
---
SSL HTTPS Service WordPress Support Services

Another example of how we create and manage our services around the needs of WordPress users is our SSL HTTPS service. Last year web browsers began flagging websites that did not load an HTTP with an unsecured message.
We created a service that can make sure that your website loads secure in all browsers with no scary messages for your visitors. If your website is not currently loading with the prefix HTTPS you need to address this immediately.
This is really bad news because every visitor that comes to your site is seeing a message in the browser bar saying that the site is not secure. We can correct this for you right away. See the full details of this service at the URL below.
https://www.wpfixit.com/product/wordpress-ssl-https-setup-service
---
PHP 7 + Compatibility WordPress Support Services

We also have another service for making sure that a website is fully compatible with PHP 7. PHP 7 is now required for many themes and WordPress plugins out there in order to function properly. It is also recommended by WordPress itself.
In some cases WordPress users may upgrade their server environment to run in PHP 7 to find out that it has crashed their entire website. Our PHP 7 compatibility service will ensure that the upgrade go smoothly and your website is functioning properly. Full details of this service can be found at the URL below.
---
HOURLY Service WordPress Support Services

Our newest service and most exciting service that we launched about four months ago is our Hourly Support service. This is one of the coolest services that we have in our arsenal. For those users that are not looking to pay a flat fee for each support request, they can purchase a block of support hours that can be used on any WordPress tasks they like. That includes any design or content edits as well. Our Hourly Support service allows you to purchase support hours in blocks of five which never expire. See the full details of our WordPress Hourly Support service at the URL below.
---
Meet Our Owner And Why He Created This Company
Jarrett Gucci
OUR OWNER
This article on what makes us unique as a WordPress Support Services Company would not be complete without talking about our owner Jarrett Gucci and the vision in the mission that he is so passionate about providing WordPress users with the fastest instant support service in the world.
Hello. My name is Jarrett Gucci and I come from a retail background that started at Home Depot in Buffalo NY as cashier and 18 months later was asked to be a project manager based out of Carson California with a goal of opening 12 stores in 14 months. This goal was accomplished. I have also been an area manager at Big Lots and Bed Bath and beyond.
I left my very last retail career as a district manager at Linens & Things in 2007 to pursue a hobby of website development as hoped I could make some money doing it. After 4 years of building and managing WordPress sites, one Sunday afternoon while my wife was asleep on the couch, WP Fix It was born. The business idea for this company was modeled after the Apple Support service. Apple Support allows you to pay a flat fee and have your issue worked on until resolved. This concept seemed great for WordPress Support so then began WP Fix It in 2009 and since we have serviced over 232,000 WordPress support tickets to customers all over the world. Something other than our superior and friendly support is the fact that we operate 24 hours a day 7 days a week and can provide INSTANT WORDPRESS SUPPORT to those that need it most and need it fast.

Something you may not know about me besides all this I just mentioned, is that when I was 15 years old my neighbor gave me a 1962 dodge dart and I completely took it apart and rebuilt it. Was extremely fun at the time but would never do that again… So that is some of my background and I will just leave you with our Mission Vision Statement here at WP Fix It. We don't just fix WordPress, WE CHANGE LIVES.
---
We are not sure if we've emphasized the point yet in this article that we are not a temporary pop-up WordPress support company. We have been here since 2009 and we plan to stay here for many many years to come. If you want to take a trip through our entire company history please visit the URL below.
https://www.wpfixit.com/company-history
We look forward to helping make all your WordPress dreams come true online and being the only one you think of when you need instant WordPress support. If you have any questions feel free to live chat us using the widget in the lower right corner or you can leave a comment below. It's been great sharing all of this with you and we wish you a Happy Press-ing!