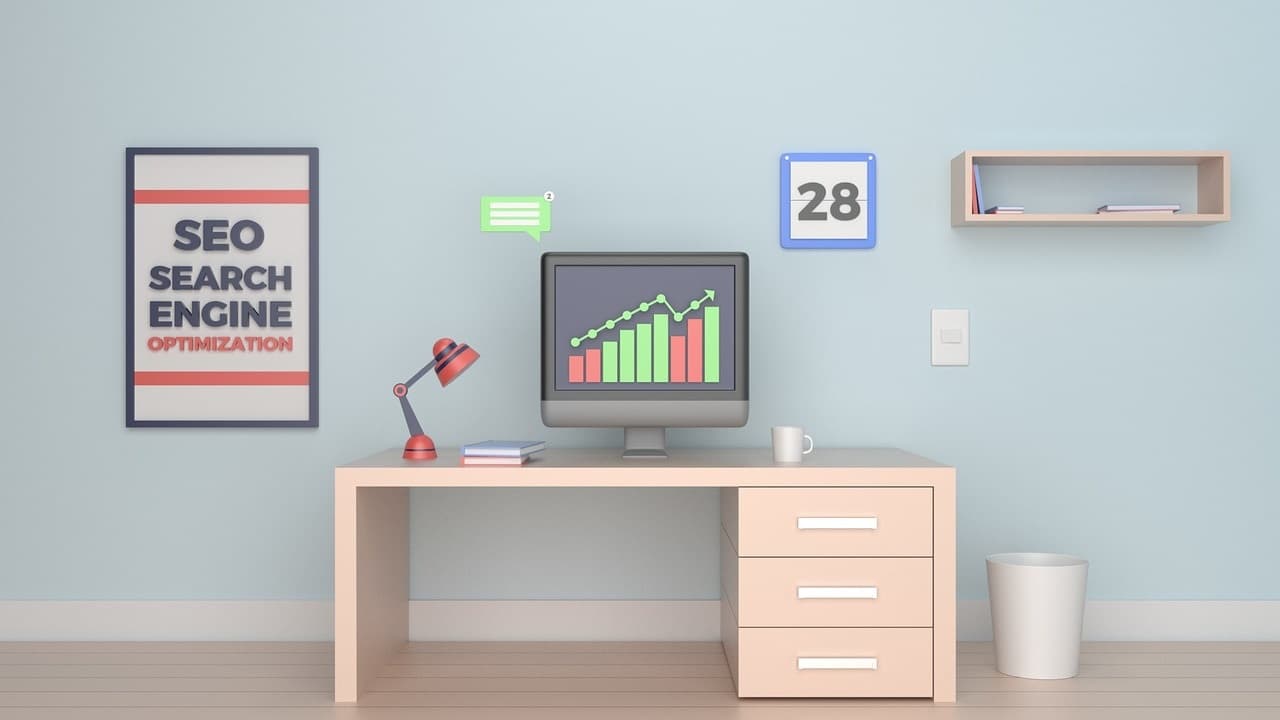 11 WordPress SEO Tips for Your Website
Looking for some good WordPress SEO tips?
What's the point of developing an awesome WordPress website if nobody gets to discover your work?
Well, many startups and small businesses get lost in the sea, becoming small fish that hardly ever get noticed. The big fish understood that in today's marketplace, the secret to growth is search engine exposure.
People that seek information online will first go to a search engine and ask a question. If your WordPress site is present and ready to be accessed, your business will thrive.
To improve your brand's visibility, you should take SEO into very close consideration. Organic traffic is your best asset because once it starts flowing toward your website, it'll consistently bring new leads and customers for free.
In today's post, we'll discuss 11 SEO tips for your WordPress website. Take these tips and twist them according to your niche, strategy, and goals.
---
1. Optimize Your Site's Speed – WordPress SEO Tips
Google is not shying away from letting all SEO marketers know that website speed is an important ranking factor. So, if you want to play by Google's rules, you need a great hosting, an optimized theme and interface, and all the available resources like plugins or add-ons that will improve the speed of your site.
Your users will also enjoy navigating a fast-loading website, skipping pages without problems or delays. UX is also a ranking factor, so page speed, UX, and higher rankings are interconnected.
---
2. Improve Your User's Experience – WordPress SEO Tips
User experience stands is the metric that defines the satisfaction and fulfillment of the website visitor/prospect/customer.
Google wants to provide relevant results to its users, so you'll need to deliver relevant experiences. Build an email list and improve your relationship with your customers. Offer free value, help people reach their goals, and offer customer support. All of these actions will indirectly lead your WordPress site to higher rankings. Speed is also a great way to make Google happy and bosot your search ranking. Check out our WordPress Speed Up Service.
---
3. Create Roundup Posts – WordPress SEO Tips
By creating a roundup post, you're taking the safe way because this SEO strategy will always generate results.
A roundup post implies gathering answers/comments from various sources (usually professional sources) and compiling all the data into one single article. E.g. "50 Psychologists Explain the Subconscious Mind".
A roundup post, if promoted properly, will generate a lot of social shares and backlinks, which in turn will improve your brand's reputation and search engine rankings.
---
4. Leverage Social Media Influencers – WordPress SEO Tips
Social media influencers are great assents in every SEO campaign. Social exposure and social engagement show search engines that your brand and target audience is quite active.
Moreover, when you receive a lot of social recognition, you'll ultimately have more traffic. Google counts every single unique visitor and makes approximations.
Therefore, every influencer marketing campaign will generate a positive boost in Google's console, helping you rank higher and higher.
---
5. Publish High-Quality Content on a Consistent Basis – WordPress SEO Tips
Content is king. But not just any type of content. If you want backlinks, post "what is" or "why is" type of content. If you want social exposure, list posts work best, along with "why" posts.
Create great headlines and deliver on the promise you make. Never use clickbait techniques – it'll never help you in the long run. Publish your content consistently and show Google that you're actively involved in the growth of your brand's value proposition.
If you're not a great writer, outsourcing assignment writing professionals (these are skilled academic writers who can write anything) is a great choice and a smart investment. Best Essays is a source I've been using in the past to quickly outsource whatever topics I found difficult to write on my own.
---
6. Broken Links: Fix Yours and Seize Backlinks from Others – WordPress SEO Tips
You should constantly seek broken links and replace them with new ones. You can also research other people's blogs and detect broken links. The purpose is simple. You contact them, let them know that a link from their website is broken, and ask the webmaster to replace the link with your link instead. If he accepts, voila, you've got a backlink!
---
7. Analyze Your WordPress Website with Google Analytics – WordPress SEO Tips
Use Google Analytics to track, measure, and optimize your SEO campaigns. When you make decisions, track and measure the incoming performance stats. Don't rush with assumptions, as every new strategy requires time for the results to be visible.
SEO is a number's game, and the more you optimize the numbers the more you'll gain traction and improve your rankings.
---
8. Create an Interlinking Structure – WordPress SEO Tips
When you write new blog posts on your WordPress site, you should link back to your old ones and vice-versa. Don't bury your work because if the content is evergreen, it will always serve as a positive factor. Here's a good guide on how to develop an interlinking structure.
---
9. Optimize Your Meta Titles and Meta Descriptions – WordPress SEO Tips
Basic tip: don't leave your meta titles and meta descriptions un-optimized. These are the first elements that come to searchers' attention, so you'll want to have optimized headlines and summaries to let people know what to expect. Google also values well-optimized on-page SEO.
---
10. Build High-Quality Backlinks – WordPress SEO Tips
The keyword is "quality". Many webmasters focus on creating as many backlinks as possible. While the quantity of backlinks matter, the quality matters more.
Google is getting smarter and smarter, understanding the mindset and strategies used by many webmasters who constantly want to improve their Google rankings through techniques rather than improving their content and value proposition. Quality over quantity – always!
---
11. Focus on Long-Tail Keywords – WordPress SEO Tips
Long-tail keywords help you attract targeted traffic. These are individuals that aren't just "passing by". When a person enters your site through a long tail key phrase query, it means that he or she has found something very relevant.
Whenever you write content, include as many long-tail keywords as possible. Focus on the user's intent!
---
Takeaways
Being featured in the first results of any search engine (especially Google) is a great accomplishment that every digital marketer would love to achieve. Doing that is simpler than it may look, especially if your niche isn't extremely competitive.
Nevertheless, if you consistently learn, apply, and optimize your future actions, you'll understand SEO better. There will be better decisions, more results, and higher satisfaction!