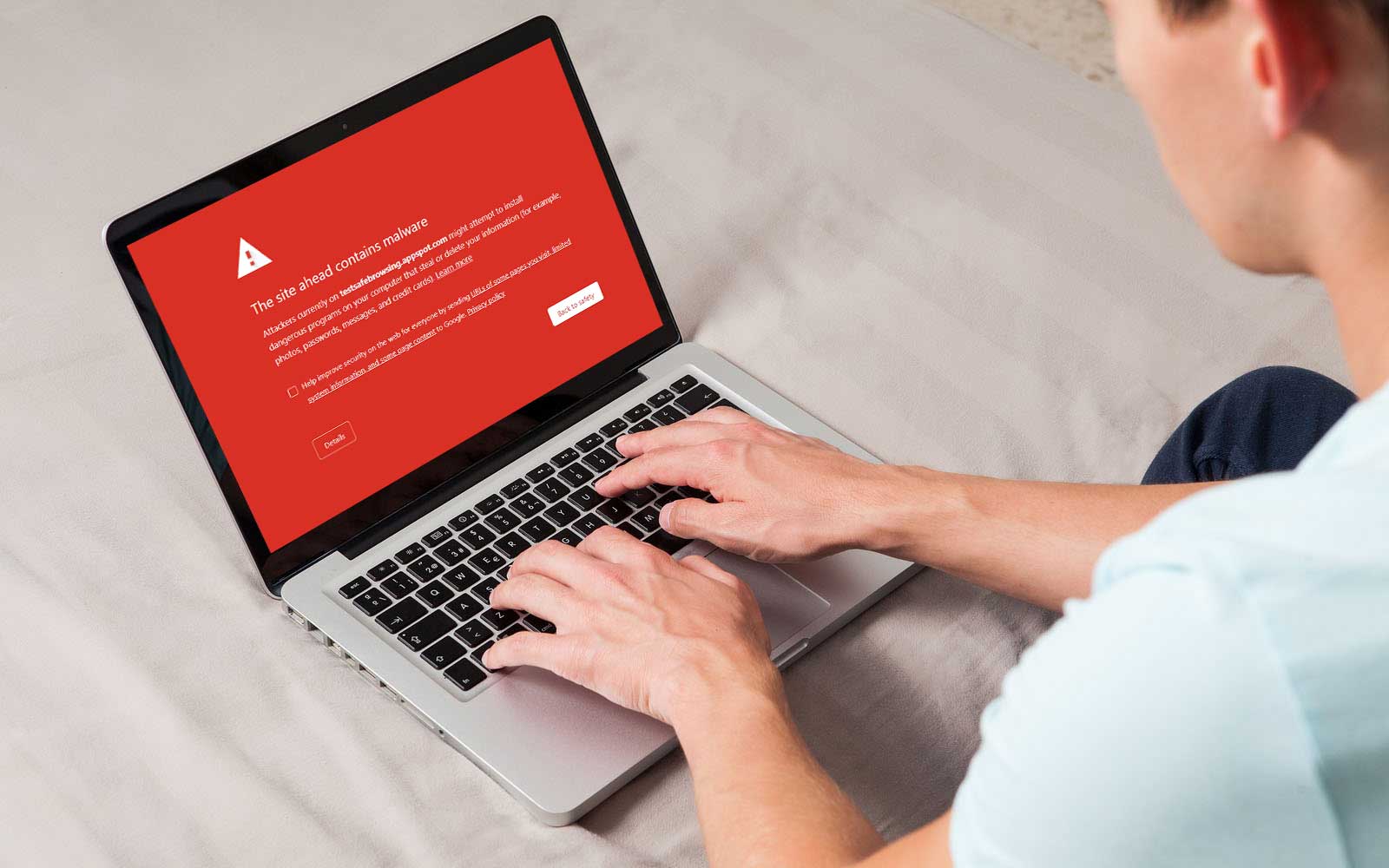 What Should You Do To Remove WordPress Google Blacklist
Need remove a WordPress Google blacklist?
If you've been running a WordPress-managed site for some time now, then you're most likely familiar with (and fearful of) the idea of having a WordPress site ending up on the Google Blacklist. Conversely, this is an experience that is exacerbated by the time you actually find yourself in the unfortunate situation of having your own site end up on the dreaded list. 


After seeing the blacklist notice, you're probably wondering where exactly you went wrong. In your mind, you're convinced that you followed the rules all along because of how well-aware you are of the various details and tidbits that would have gotten you in the same position.
With each passing day, matters in your marketing department are only growing tenser because you're missing out on countless opportunities to convert. Out of sheer desperation (or even frustration), you're rushing to find a solution that will help your website get back online once again. But where do you begin?
---
The Current State of WordPress Google Blacklist
Today, Alphabet's biggest online platform to date blacklists an astonishing number of websites every single day. For each of the 10,000-plus websites that are added to the black list, a process of being marked as unsafe and not secure begins after preliminary measures are carried out.
Each year, the number of websites that meet the same fate grows thanks to Google's expanding Safe Browsing security team that identifies unsafe websites across the web.
What You Can Do – WordPress Google Blacklist
Typically, the average blacklisted website ends up in such a state because they're infected with malware. Whether you're dealing with viruses, spyware, ransomware, worms, or trojan horses on your website, it's vital to act fast and undo a grave decision so that you can reclaim your user base and brand value. 
---
To help you map out the process of undoing what's been done, here's a quick rundown of the steps that you'll need to take along the way: 
Step #1: Decode the Blacklist Warnings Given to Your Website What You Can Do – WordPress Google Blacklist
Before you start filing your appeal, you must first understand what caused a Safe Browsing security team member to flag your website. Generally, this can be done by simply checking out the blacklist warnings that users get (or what you get) when accessing your website—most of which include:
"The site ahead contains malware"
"The site ahead contains harmful programs"
"Deceptive site ahead"
"Continue to [site name]?"
"This page is trying to load scripts from unauthenticated sources"
---
Step #2: Verify the Presence of a Threat – WordPress Google Blacklist

Once you have a good idea of the general reason your site was blacklisted, it's crucial to move on to verifying your issue with several effective tools.
For starters, you should start your confirmation or verification efforts by checking your website's "safe browsing" status with the Google Safe Browsing tool.
In the case of blacklisted pages, this tool will directly expound on what's wrong with these sites so that hosts or owners can take the necessary steps moving forward.
Another way to verify the presence of a threat on your website and identify the infection is to run a malware scan on your website. This process can be done through various steps, such as using an external malware scanner to find an infection, asking a web host to run a scan, or installing a plugin to do an internal scan of a website's database and files.
---
Step #3: Enlist the Services of a Professional – WordPress Google Blacklist

Admittedly, undoing the damage that's been done to your website to help its case during a reinstatement appeal or review request can prove to be an overwhelming task. In fact, the nature of the steps involved can range from complex to nearly impossible as most—if not all—of them are best left in the hands of an expert.
With the help of a professional like WP Fix It, you'll have someone who will tackle your problems effectively through expertise, the right tools, and refined knowledge. Additionally, a hired expert can help you file your website review request to help boost your chances of leaving the blacklist and being free and easy to find on Google's pages!
---
Conclusion – WordPress Google Blacklist

Finding yourself promptly placed by Google on its blacklist can make for quite a fright at first glance because of the implications that come with such a status. Fortunately, you can save your website from experiencing an extensive amount of hurdles and missed opportunities by following the three-step guide mentioned above!
If you're on Google's blacklist and are in need of WordPress infection removal services to bring your website back, WP Fix It is here to help. Get in touch with us today to schedule a consultation at your earliest convenience!

Infection Removal
This very detailed service will make sure your WordPress site is fully cleaned and secured.