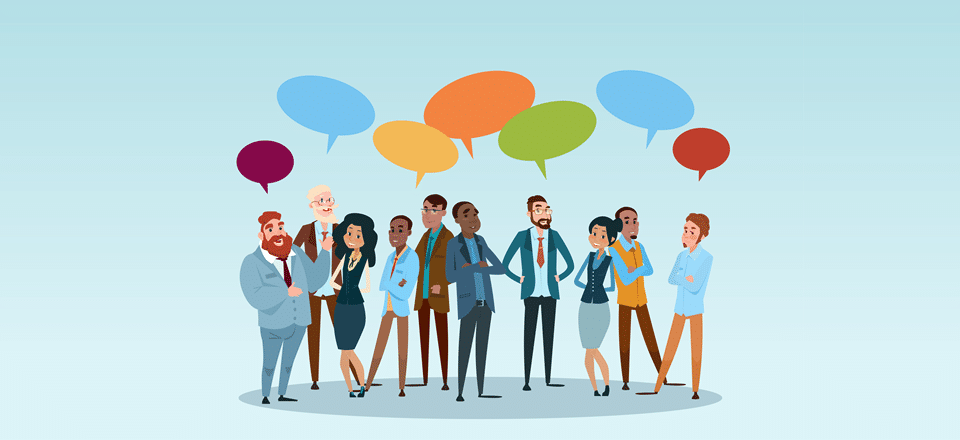 22 WordPress Facebook Groups for 2021 That You Can Up Your WordPress Skill
Looking for WordPress Facebook groups?
Many of us who work with WordPress work alone or with a small team, and in-person meetups don't happen every day. Working from home, as many in the WordPress community do, can be isolating. While you love your family (and pets), you may want to connect with more people who get what WordPress is.
Being part of a WordPress community can provide support for your work, tips on how to solve problems, and regular interaction with others who speak the same language. Real world meetups are great, and the WordPress community thrives with them, but online communities help to fill the gap in our networks.
Let's look at the best Facebook groups based for WordPress for 2021!
---
WordPress Help for Beginners is a place for beginner level WordPress users to ask questions anything related to WordPress*. Members are also encouraged to share helpful information.
---
This is an Intermediate WordPress group. We have a lot of experts and almost experts here. We are beginner-tolerant, although we may point you toward beginner resources.
---
The idea behind this group is simple, a place for WP developers on Facebook to meet and share ideas and knowledge with a focus on the most advanced features and functionality without necessarily having to go into any basics.
---
An offshoot of the very popular Advanced WordPress group, this group will focus on WordPress hosting, while trying not to rehash every week's "Anyone know a good web host" discussion… pivotal discussions around WP hosting, new features, issues, tips, tricks, security, caching, performance, and more.
---
This Group is for all WordPress.org speedupers skill levels who want to know more about how to speed up your sites. The purpose of this Group is to help you speed up your sites, NOT to speed them up instead of you, for free.
WordPress Front End Developers is a group for developers to ask questions, share their work, discuss emerging trends, and collaborate.
---
WordPress design is not "selecting themes and plugins". WordPress design is WEB DESIGN applied to the WordPress platform.
---
The purpose of this group is to provide WordPress.org (self-hosted) plugin suggestions but NOT to provide support for any free or paid plugins issues.
---
This is an awesome Facebook group to discuss all you ever wanted to talk about where it comes to WordPress plugins.
---
A perfect place to talk WooCommerce. A Facebook group for those who use WooCommerce. Please feel free to ask questions and please be kind to all with your responses.
---
This FB group is for Advanced Custom Fields users to share there knowledge, tips and any useful information regarding ACF.
---
This Group posts questions / shares solutions regarding WordPress Child Themes, Plugins and Page Builder Tools.
---
---
This group is part of the growing Themeco community. It operates independently of Themeco, and is lead by fellow users who don't work for Themeco. We are however fortunate to receive valuable input from the Themeco team on product updates and other useful information.
We aim to help support, encourage, and educate members, both users, and those who contribute to the community in other ways, by creating a helpful, friendly group culture. We hope that by collaborating, sharing information and experiences we can all improve our technical and creative skills and make the most of our X and Pro purchases.
---
The purpose of this group is to help one another in building their WordPress websites using the Avada Theme by ThemeFusion.
---
This Group is formed to help people with all skill levels to find answers to their WordPress.org (self-hosted), SEO and Internet questions.
---
---
It's pretty simple what this group is all about because the name says it all. Let's work together to create a community of WordPress help and great tips.
---
This group is an open group and all are welcome, specifically if you need help or can give help to small business owners who find themselves in the position of having to create their own WordPress site or maintain it. Please feel free to share your blogs, advice, hints and tips in the context of conversation.
---
This is a no nonsense group for getting WordPress help on demand for many different levels of use.
---
This is an WordPress Security group. We're kind of lenient about other web security issues, but don't go crazy. We have a lot of experts and almost experts here. We are beginner-tolerant, although we may point you toward beginner resources.
---
😎 Don't be fooled by the title of this group as a measurement of knowledge. It's just a play on words where hopefully people feel comfortable asking simple WordPress questions. This is a group to ask for help with WordPress no matter how non-technical the questions might be.
If you want to share any others you find value in that are not listed here, please comment below.