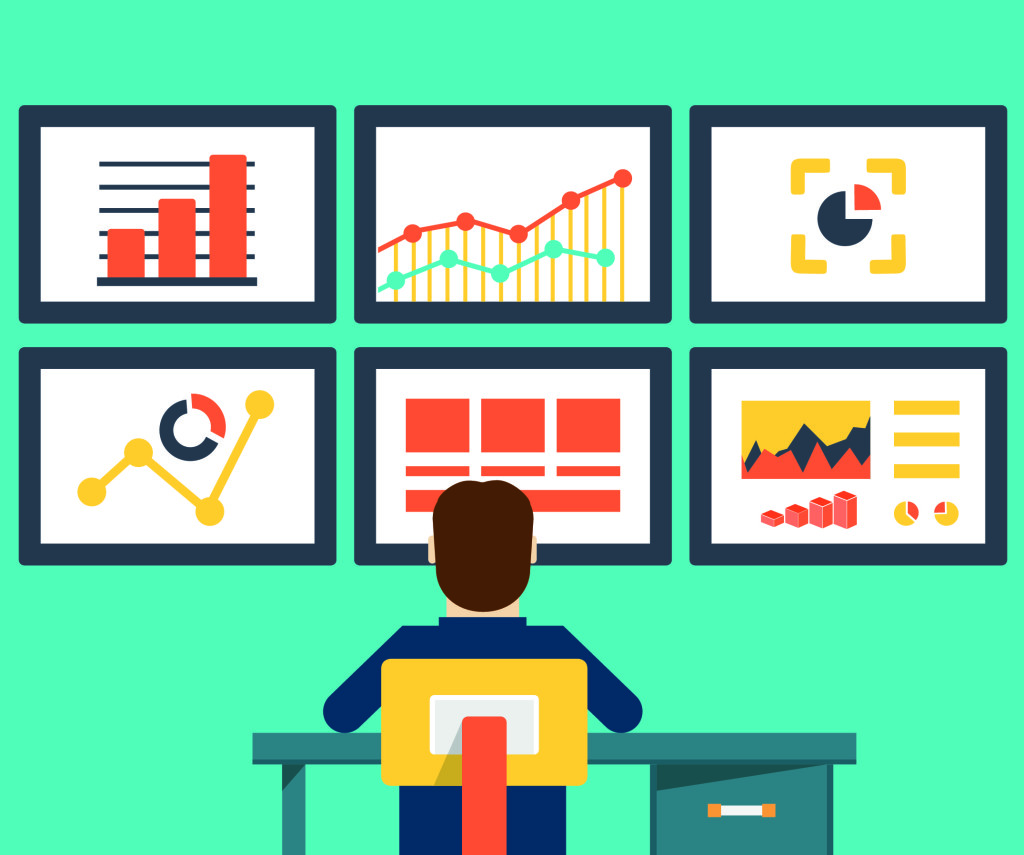 Top 6 WooCommerce Metrics and KPIs You Need to be Tracking
Here are some WooCommerce metrics you need to know…
It is soooo important to track WooCommerce Metrics. Statistics show that 48 % of all e-commerce sales come from returning customers, and if the behavior of your returning customers is, statistically speaking, far behind the average, your WooCommerce store definitely needs a do-over.


Nowadays, a lot of valuable data is within your reach, but if we don't really know what we are looking for and how to give meaning to the data, we can easily get lost in percentage and numbers, and learn nothing.
Now, there are a lot of different metrics out there, measuring everything that can possibly be put in numbers, some of which have little or almost no value for you.
On the other hand, there are KPIs which can provide you with valuable insights on how to tweak your strategy and advance your WooCommerce store. They can help you make informed decisions, ditch the strategies that are not working for you and employ new ones that will improve your website and overall business performance.
Here are the most important KPIs and metrics you need to be tracking if you want to give your business a boost.
---
Google Search Performance
In order to determine how well your WooCommerce store is performing, it is important to track how many times your website appears as a result of a Google search. This is known as the number of impressions and it is important because it shows you how many people your website reaches.
Besides impressions, you should also pay attention to how many of those people actually click on your website once they find it via Google search.
You can use Google Search Console to track these metrics, just simply sign in, add your website and verify it. The data you collect can help you determine your average click-through rate (CTR), by dividing the total number of click divided by the total number of impressions.
Keeping track of your Google Search performance can give you valuable information and help you decide on what needs to be changed in order to improve your WooCommerce store and boost sales.
---
Traffic Source
Another important performance indicator is the traffic source. There are two main reasons why you should know where do your website visitors come from.
First, if you're running, for example, a paid marketing campaign on Facebook, you want to see how much traffic are you actually getting from it. If it turns out that your sponsored Facebook posts are not making much of a difference, you can stop wasting your money and direct your resources towards a more effective strategy.
That brings us to the second benefit of tracking traffic source. This information can help you determine which channel brings the most traffic to your WooCommerce store, so you focus on the one that has the most potential.
You can track these metrics using Google Analytics or opt for some free WordPress Plugins to get real-time statistics about your WooCommerce store.
---
Conversion rate
Even though the average conversion rate for a e-commerce business is no higher than 2%, the percentage of visitors who turn into actual customers is of crucial importance for developing your online marketing strategy.
Your social media campaign can bring you a lot of clicks, but if your conversion rate is much lower than the average, you might want to look into the reasons why and try to fix it.
Driving qualified traffic is the most important goal of your marketing campaigns. To do so, your content needs to be properly optimized for search. In other words, your keywords, images, product pages, and other elements of your WooCommerce website have to be optimized so that it shows up in relevant searches. If you're not sure how to get more qualified traffic and increase your conversion rates, OMG digital marketing company can help you with SEO optimization and make your business grow.
Besides not driving qualified traffic, some of the most common culprits behind low conversion rates are
Complex forms
No free shipping
Cluttered landing pages
So, make sure that your forms have only 3-5 fields and use error messages to let your prospects know if they made a mistake when filling them out.
Free shipping is one of the best ways to get your prospects to make a purchase because it's considered a No. 1 incentive.
Your every single landing page should revolve around a single offer. Otherwise, your prospects will be distracted and confused regarding what action you want them to take.
---
Average acquisition cost
Since investing in traffic is a must for the success of every e-commerce business, you want to make your every dollar count.
Determining how much a conversion truly costs can make it easier for you to realize whether you're investing in the right place, or the moment has come for you to switch to some other acquisition channel.
Nowadays that organic reach is pretty much dead, investing in paid ads is something that has to be an item in your marketing budget.
Even Mark Zuckerberg recently talked about the Facebook news feed overhaul. Namely, the social media giant will focus more on meaningful social interactions, which means that its users will see more friends and family posts, and less brand and publisher content.
In other words, by expecting to reach your target audience with your quality content simply by posting on social media won't bring you traffic, so it's essential to estimate which channels work best for you and invest in them.
---
Shopping cart abandonment rate
Nearly 70% of the prospects abandon the cart before making a purchase, statistics say.
Although the percentage of those who are just browsing without a genuine purchase intent is high, which is something you can hardly influence, other reasons for bouncing off your site are the ones you should be concerned with.
Maybe your checkout process takes too long or is too complicated?
1 out of 4 potential buyers abandons the cart for this reason, which hardly comes as a surprise if we keep in mind that there are often more than ten form fields one needs to fill in.
Extra costs being too high, the lack of payment methods and late shipments are just some of the issues you might want to have a better look at if you want to increase your sales.
WordPress plugins such as Abandoned Cart Lite can help you track your cart abandonment rate and recover abandoned shopping carts up to 25% by using email re-marketing and automatically sending notifications to those who abandoned orders.
---
Average order value
How much money on average a customer spends on one order is important information you can use wisely in advancing your business.
By improving this AOV value, your income will increase.
When placing an order your customers are already ready to buy, so you should just find a way to make them spend more and be happy about it.
Think about offering discounts, cross-selling, and up-selling as ways to raise this rate to the satisfaction of both sides. You can install a website plugin which will suggest related products to your customers during the checkout process. That way, they'll be more likely to additional products or accessories for the product they already bought, and ultimately, increase your average order value.
---
Customer lifetime value
This complex KPI consists of a few metrics, which when combined provide you with an insight into how much every customer is going to contribute to your business.
This information is of vital importance when making a plan or a strategy. It will help you make a well-informed decisions and create a more successful marketing strategy, acquisition strategy, improve customer retention rates, and decide whether you should use your resources to attract new customers or to retain the existing ones.
You can gather some of this data through Google Analytics, or use WordPress plugins to make the most of it.
---
Retention rate
Prospects who have returned to your WooCommerce store spend significantly more time browsing through your product pages than new visitors.
If your retention rate is high, this means that you have not only provided your customers with a good product or service, but also with great customer experience, which is the reason why they are coming back.
If your retention rate is low, you may have to think of the ways to keep your customers, because a 5% boost in retention rate may increase your profit from 25 to 90%.
There are many ways you can engage your customers after their first visit, and you should consider those which best fit the needs of your buyer persona – a useful e-book, a weekly or monthly newsletter, or social proof are just a few options you may consider.
Using these important metrics and KPIs is luckily not a matter of privilege in the digital era, with so many tools available to choose from. Still, the choice to approach them seriously and implement them wisely is yours only, and so are all the consequences of ignoring them.