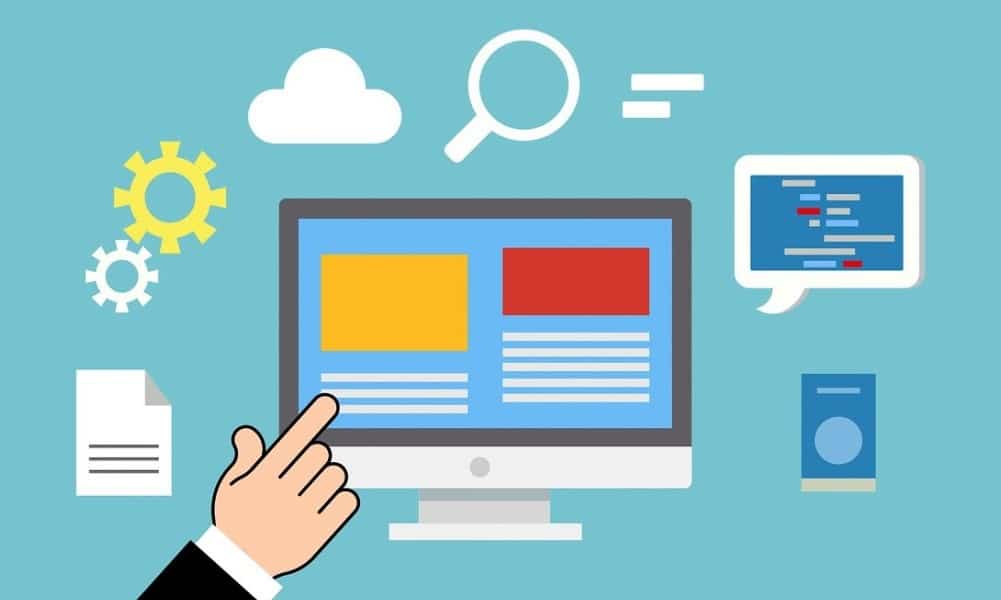 How to Boost Sales with Smart WordPress Site Navigation
Smart WordPress Site Navigation
Navigation plays a vital role in the success of any eCommerce business. Intuitive navigation will help your prospects and loyal customers find the products they're looking to purchase with ease.
That said, improving your website's navigation is a process, and certainly, you will not get everything right on the first try. It will take some experimenting and testing for you to figure out what works for your audience.
And "your audience" really is the operative phrase here, as knowing who is visiting your site is perhaps the most fundamental aspect of implementing intuitive navigation to your online store. That's why it is crucial to try out different tactics to see what sticks.
A company specializing in web development in Chicago will likely have a different approach than a freelance developer doing web development in Houston.
As your business grows and you expand your customer base, customer behavior data will help you try different approaches. This is where A/B testing comes in, and we'll talk about it a bit later.
For now, let's take it one step at a time and talk about some of the more general factors contributing to more straightforward navigation on your WordPress site.
Tip #1: Keep It Simple
Although you certainly want to make your website stand out from the crowd, navigation is not really the place to think too far outside the box. First-time visitors to your site expect it to be laid out in a certain way — similar to other eCommerce stores they've visited.
If your site's structure or labeling is too quirky, people may have trouble finding their way around, and that's something you want to avoid at all costs.
It is safe to assume that most people that visit your store will want to browse through the products you have on offer.
Having a structure with top-level labels that your prospects are familiar with is going to be extremely helpful.
Your labels should describe the products in your store in simple terms that everyone can understand in a heartbeat. The same is true for subcategories, as these help your customers narrow down their searches.
Organizing your website in this way creates familiarity in the minds of your prospects, so even first-time visitors will instinctively know where to look when they need to find a particular product.
The sports apparel store Sports Direct does an excellent job with its labels. The categories are presented easy-to-understand way, creating instant familiarity and facilitating navigation.
Even customers who have never been to this website, or any online clothing store for that matter, would be able to decide where to look for a specific product.
Tip #2: Categorize Using Attributes and Tags
Having intuitive labeling and categorization is a great start, but top-level categories and subcategories are often not enough to efficiently present your products.
The same product or even subcategory will sometimes fall under two or more broader categories, and customers may not be sure where to look to find it.
Continuing with the Sports Direct example that we discussed above; we can imagine that "Socks" would not be out of place in a wide range of categories and subcategories, including "Men's Sports Clothing," "Ladies' Essentials," "Clothing," and even "Footwear."
One way to deal with this is to create a separate category for this clothing item, giving users a clear place to look if they're interested in socks in particular.
If you look closely at the screenshot posted above, you'll see that Sports Direct has put "Socks" in the "Essentials" subcategory, and that's the only place you'll find them.
Depending on your products, you could approach this in another way — through the use of tags. The PC gaming behemoth Valve uses tags to categorize games on its industry-leading platform, Steam.
Although this approach sometimes leads to diametrically opposed games landing in the same "category," it is difficult to argue with the results — Steam is by far the biggest PC game store in the world.
In the screenshot above, you can see that Grand Theft Auto V is tagged, among other things, as "Action," "Multiplayer," and "Automobile Sim." This means it technically belongs to the same categories as Fall Guys: Ultimate Knockout ("Multiplayer," "Action") and Car Mechanic Simulator 2021 ("Automobile Sim"), although it could arguably not be more different from either of these games.
Tip #3: Invest in a High-Quality Search Engine
Top-notch navigation can only get you so far. When your customers know what they're looking for, they want to be able to type the name into the search bar and have the product available for purchase within a few seconds.
For someone looking for a specific product, going through layer upon layer of navigation will be a drag, regardless of how well it is structured. Therefore, you need to employ a no-nonsense product search plugin that will present the right product consistently.
Thankfully there are a few such plugins out there, and if you're running a WooCommerce site, one, in particular, stands out from the pack. The straightforwardly named WooCommerce Product Search will help your customers and prospects find products on your store quickly and effectively.
This plugin features a few functionalities that facilitate searches. The most notable one is Live Search, which shows products along with their images and prices even before the user finishes typing out their search query.
Speed is the name of the game nowadays, as the patience of internet users is decreasing each day.
Fast search results like those offered by WooCommerce Product Search can really make a difference in the user experience, leading to improved conversion rates. Another feature of this excellent plugin is Live Filters, helping customers narrow down the search based on a product's attributes.
On your end, the plugin also offers a wide variety of improvements, including things like search statistics, business insights, automated integration, etc.
A single-website subscription to WooCommerce Product Search will set you back $49 per year, while integrating the plugin into five or 25 sites will cost you $99 and $149 per year, respectively.
Tip #4: Perform A/B Testing Before Making Any Changes in Navigation
In the intro to this post, we promised we'd deal with the subject of A/B testing a bit later, and here we are. For the uninitiated, A/B testing is a way to understand how your website visitors feel about a particular aspect of your site.
The idea is that whenever you add a new feature or make any changes to your site, you only show the latest version to some of your customers to see how it compares to the previous one. If it performs better, the change is worth making. If not, it's back to the drawing board.
Each time you decide to make a significant change to your WordPress site, you must test it thoroughly. Making big changes based on assumptions and gut feelings isn't likely to take you very far. That's why A/B testing is so helpful.
When you do an A/B test, the crucial thing is to set up both versions of your site simultaneously. Your test groups can be selected randomly, or you can use parameters like user roles or geographical locations. You may even want to try one design on new visitors and another on return customers.
When it comes to improving your navigation, there are several different aspects you can test. For example, there may be some significance to the order in which you choose to display the items in your menu bar. Check out how two different orders stack up with your customers and pick the one that works best.
Other things you can try out include a "sticky" menu that stays on the page as the user scrolls down or new titles for existing menu items.
Conclusion
When it comes to your website's user-friendliness, few things are as important as navigation. And if you're running an eCommerce store, user-friendliness can have a massive impact on conversions and sales, and by extension, your profit.
All this means that having a solid idea about whether your customers are happy with your site's navigation is vital. Observing your website visitors' behavior and interaction with the site is the best way to gain insight into what needs changing, but surveys can also be helpful.
Either way, navigation is an area you'll need to keep returning to, as it requires constant attention and frequent updates.
In this article, we have covered what we believe are some of the most important factors for improving navigation on your WordPress eCommerce store. If there's a strategy that you have found helpful in the past, and we haven't mentioned it here, please feel free to share it with us.