WordPress in Less Than 20 Minutes for Less Than $20
Want to learn how to setup WordPress fast and cheap?
We get asked constantly how to go about setting up WordPress self hosted version. I thought it would be nice to put together a step by step walk through on how you can get your WordPress website or Blog setup in 20 minutes or less for less than $20.
Follow the steps below that will guide you from start to finish and setup WordPress in less Than 20 minutes for less than $20. This will have you up and running in no time at all. Follow the steps below for creating your hosting account to setup WordPress in less than 20 minutes for less than $20.
---
Step #1 (4 minutes)
Setup your 1 month trial hosting account for a $18.90 which will give you taste test of Siteground's Premium WordPress hosting and other extras like FREE website transfer (cost after the first month is $9.95/month). The link below will take you to this limited time only special.
Just on a side note, we have been using this company for over 6 years and have found it to be the highest quality of hosting we have experienced. We all have our hosting favorites, but WP Fix It strongly recommends this company.
Click on Image Below For Special Pricing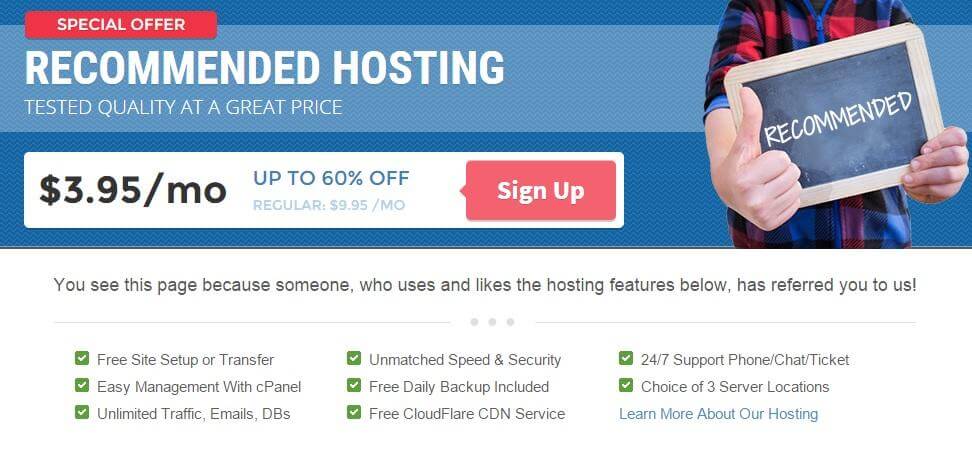 Select the StartUp Plan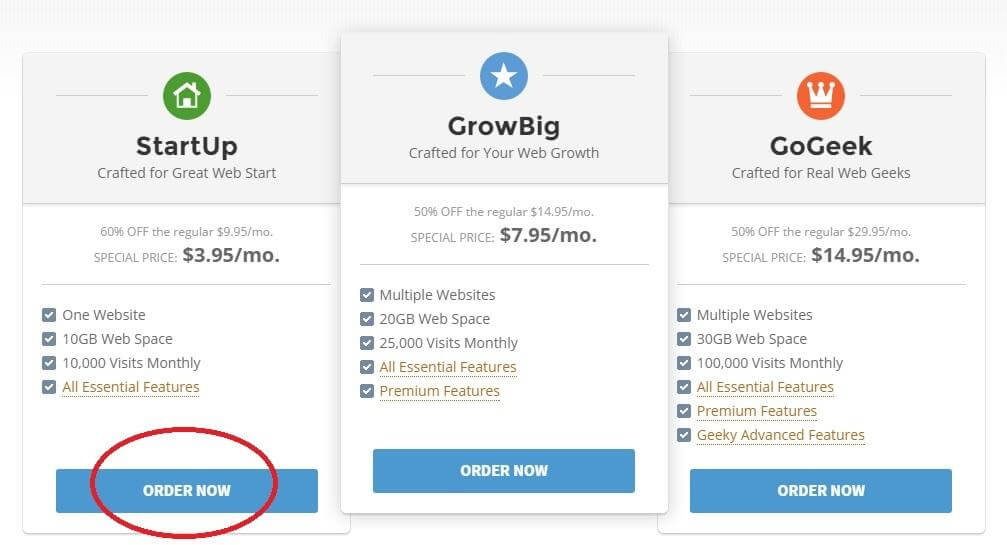 Choose Your Domain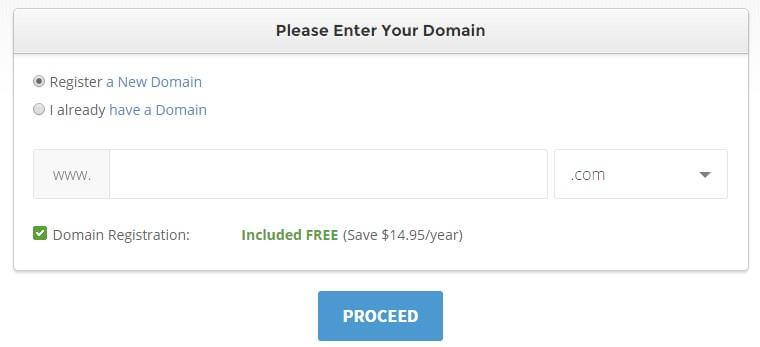 Select the 1 Month Trial Option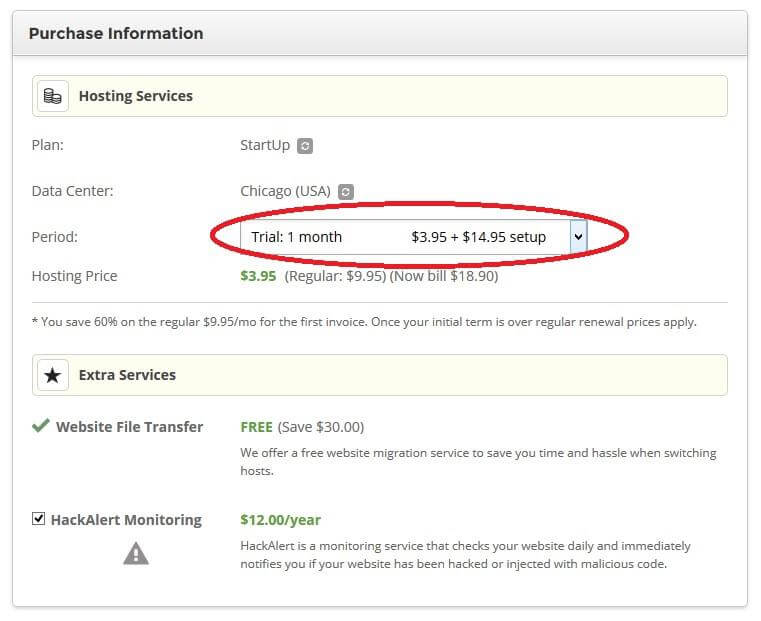 ---
Step #2 (3 minutes)
Log into your newly created hosting account by CLICKING HERE. Once you are logged in click on "My Account" and then click the the Cpanel button. See image below for more details.
Access cPanel in Hosting Account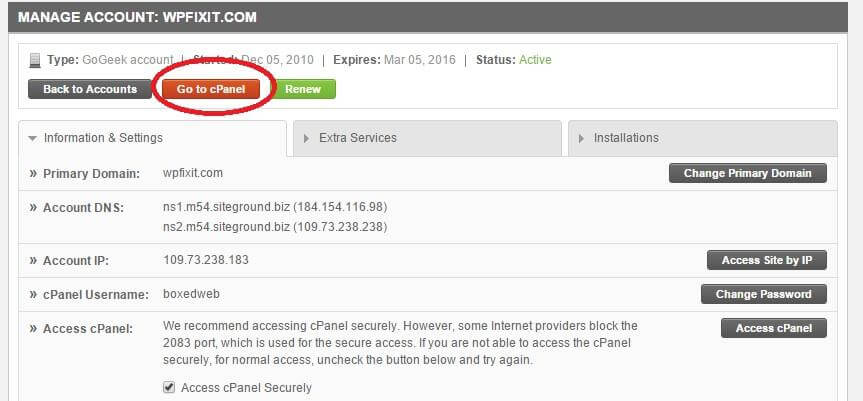 On the Next Screen Click on the WordPress Auto Installer Icon.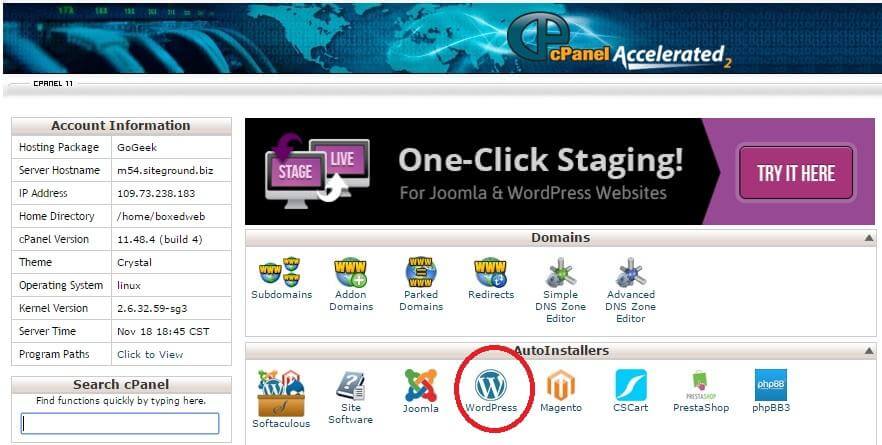 ---
Step #3 (5 minutes)
Click on the Install Tab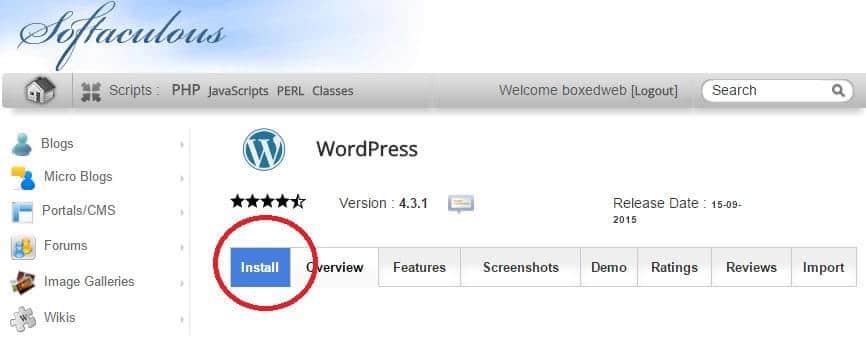 Enter Your Installation Details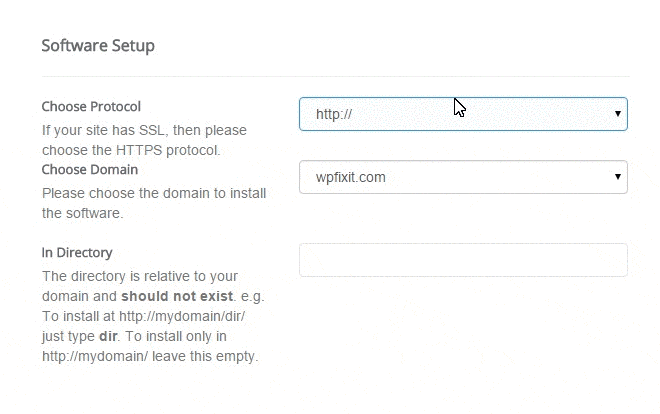 ---
You Are All Set!
Now you are ready to visit your website. To access the administrative area visit http://YOUR_DOMAIN/wp-login.php and login with your username and password you created in the last step.
Do you want the very last WordPress Hosting you will ever need?

Want to get the HOT list of WordPress Plug-ins for your new site?
Post a comment below and we will reply with this list.
Have Fun With Your New WORDPRESS Website or Blog!