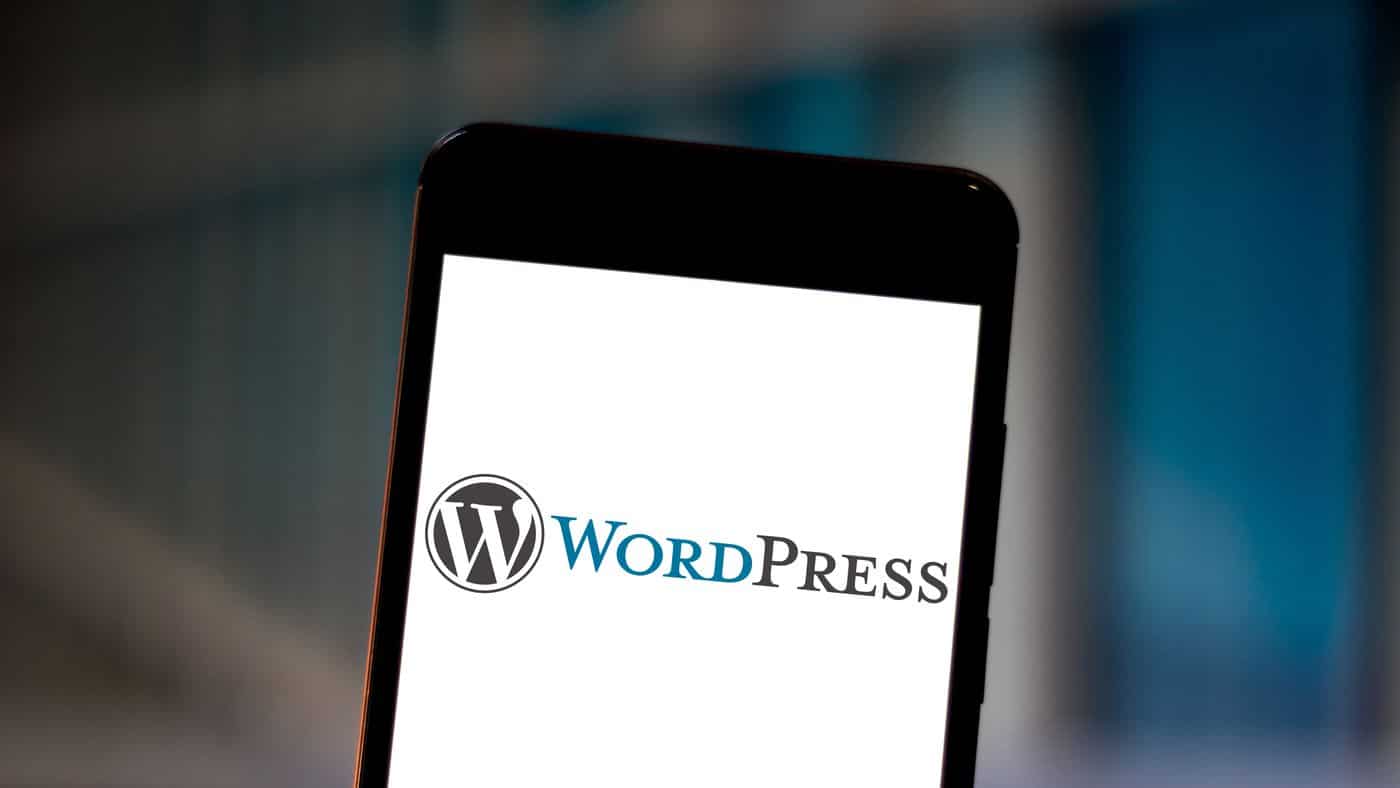 Is WordPress Really Free – WordPress Pricing Explained
It is often believed WordPress is a free to use CMS platform. Is it really? Find out the catch behind it in our comprehensive post on WordPress pricing.
WordPress Pricing : Is WordPress Really Free? What's The Catch?
When individuals encounter WordPress, they sometimes become confused about whether it is free.
In theory, the solution should be simple, so perhaps people become lost. In addition to being free, WordPress websites may have some kind of fee connected to them. Although WordPress itself is always free and will remain so, the WordPress software—referred to as WordPress core—is only made available to registered users. Secondly, because WordPress is free, you are able to customize and expand it and use it as you like.
Today in this post, we'll be demystifying the following three frequently asked questions:
Is WordPress free for real?
Why is WordPress free to use?
Which WordPress aspects are free and which aren't?
We'll talk about why WordPress is free, what it costs to develop a WordPress website, and what's the catch in this post. So without any further ado, let's begin. Shall we?
---
Introduction to WordPress
It is an open-source program, like WordPress. To understand it, simply think of it as freedom in a different context. How do these two things differ?
Some open source software is made available to the general public with the ability to use, change, distribute, and build your website upon the program as you choose without paying any costs.
While this may have expenses, there are other areas to be aware of. Later in this post, we will go through the open source WordPress costs.
---
Is WordPress really free?
We get asked this a lot: Why don't people and businesses that have built their businesses on WordPress sell it? WordPress must be at least as valuable as everyone claims, because if it were, there would be a ton of money in the market for WordPress.
If just one corporation or individual controlled WordPress, this statement would totally make sense.
Thousands of brilliant individuals have worked on WordPress to make it a quality program.
The project leadership consists of a small group of developers that drive project development, although anybody is welcome to contribute fixes, new features, and so on.
Additionally, project leaders evolve through time, moving from one stage to another. In order to become a more important member of the WordPress community, you need to immerse yourself in the community.
Open source software is dedicated to promoting that software is different from real things. Once a program is developed, it may be replicated as many times as needed with a minimal financial outlay.
Let's use the toy factory as an example. Every item made is made up of numerous pieces and each portion comes with a price. In order to arrive at a fair profit margin, the production cost of these items is determined in the plant.
Although producing software and generating copies of it are not the same, there is still a price tag for doing so. In the view of certain groups, each time the program is sold, the gross margin becomes less and less fair.
---
How companies generate revenues from WordPress?
Products and services built using the same open source software are two of the primary profitable elements of any open source project.
WordPress.com and WordPress are two separate things that people commonly mistake with each other. WordPress is a free blogging software and website builder.
Matt Mullenweg, WordPress's co-founder, founded Automattic, which provides free "restricted" blog hosting for WordPress.com. To use the paid / upgraded service, simply select the features and advertisements you wish to keep.
Upgrading to a premium subscription unlocks all of WordPress's features. WordPress.com will not be sufficient for the operation of an online store unless you subscribe to the eCommerce plan, which costs $45 per month.
More than $600 million has been raised in investment for Automattic. WordPress developers have, in addition, established lucrative businesses around the WordPress platform, including the development of commercial themes and plugins providing WordPress hosting.
We have included some instances of large multi-million dollar WordPress businesses below:
WP Engine, is a hosting service provider company, managed by WordPress has generated over $290 million and also has the commercial StudioPress themes.
Another multi-million dollar firm, WordPress-based, Awesome Motive is underway under Syed Balkhi. The firm operates a variety of popular WordPress plugins like WP Beginner, WP Forms, Optin Monster, Monster Insights, AIOS EO, SeedProd and Smash Balloon.
Multi-million dollar business behind the DIVI website builder and numerous other plugins, Creative Themes produces elegant themes.
Great WordPress consultants and developers earn a respectable living, too, with their clients using WordPress to construct bespoke websites, apps, and plugins. A large number of them make six-figure annual incomes on their own.
---
WordPress and GPL license
There is no such thing as WordPress being in the public domain. In order to make the program available to everyone, it is licensed in a way that permits usage yet each addition made to the software is copyrighted.
You can modify, edit code and use WordPress under the GPL license. Instead of owning the copyright to the complete code, you will hold copyright to all of your modifications to the software.
The Free Software Foundation's (FSF) GPL requires any derivative work that you produce or distribute must be licensed under the GPL. Anyone may use, edit, and redistribute your code, because each derived work immediately gets the GPL license.
---
WordPress aspects that are available for free
The other parts of your WordPress installation might be free even if you don't have a free WordPress site. Some, such as themes and plugins, are always free. Others, such as plugins or themes, provide you with two options: free and premium.
It's pretty exciting isn't it? Getting anything for free. In certain cases, it is. Additionally, though, many WordPress plugin developers are motivated by good intentions, working to contribute and offer something to the WordPress community or by offering free plugins which can be upgraded with a premium option This is exactly why free versions are used as an introduction to premium ones.
You're certainly right about that. However, legal sources of free WordPress code don't imply that there aren't others out there which are not. These are many things you may have been able to accomplish with WordPress that are completely free of charge, yet don't compromise the quality or security of your site.
Here's list of WordPress aspects that are available for free:
WordPress software
Plugins
Themes
Support
Updates
Now let's discuss each of them turn by turn.
---
Free WordPress software
The WordPress software itself is free. Downloading WordPress from it's official website is highly recommended.
To install WordPress on your site, you may utilize the tool we provide. This type of auto-installer is secure and very dependable, and it will help you save time and effort.
---
Free WordPress Plugins
To get free WordPress plugins, just search for "plugins" in the plugins directory. A wide range of plugin features fall under the category of "minimal plugins," including the plugins that add only a few lines of code to your WordPress dashboard or website as well as extensive plugins such as WooCommerce, which adds a full-featured e-commerce store to your site.
For many developers, the goal is to gain a large number of users, thus providing a plugin for free makes sense. We like that question a lot. People that build free WordPress plugins usually fall into one of three categories: They are volunteers who make valuable contributions by sharing their code with the WordPress community.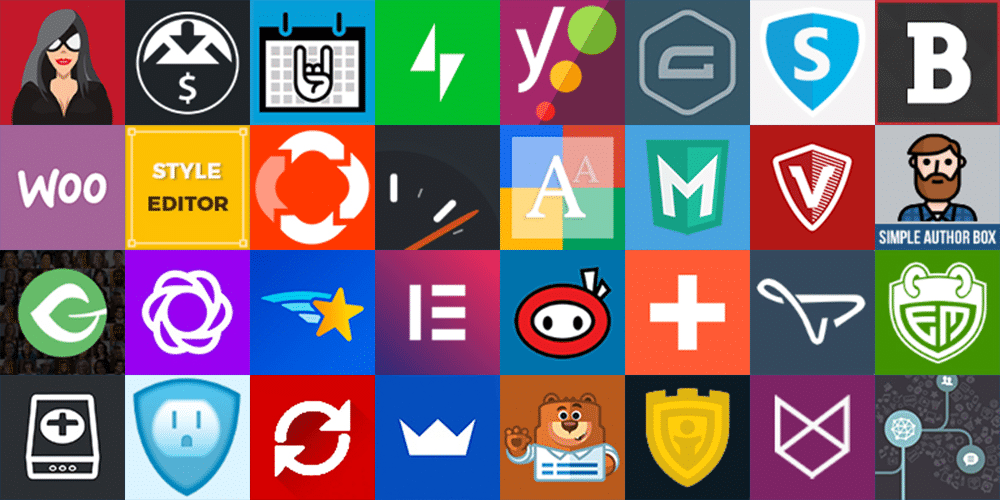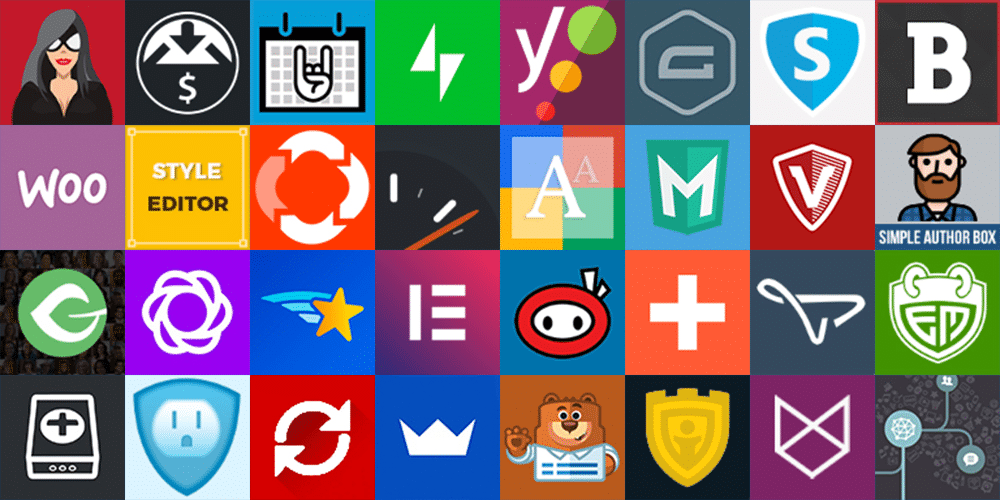 They are agencies who have created a plugin that their clients can utilize, and now they're helping others join in on the action plus it helps them to gain popularity in the marketplace.
Vendors that offer quality, free plugins to an industry expect a percentage of their customers to switch to a paid plan or to purchase add-ons.
People provide free plugins as a kind of employment because it is profitable or because it is done for philanthropic reasons. If a plugin is given for free, it means it's been tested and should be safe and trustworthy.
While you can't guarantee that all plugins will be compatible with the newest WordPress version upgrades, a reputable plugin developer will always keep their plugin up to date. WordPress notifies you when you install a plugin and checks whether your current version of WordPress is compatible with it.
---
Free WordPress themes

Thousands of free WordPress themes are readily available in the theme directory.
Some of these items were developed by independent developers, as well as company theme volunteers, developers, and the team of WordPress. You may have complete confidence in the applications since each one goes through extensive testing before release to ensure it's well-coded, dependable, and secure.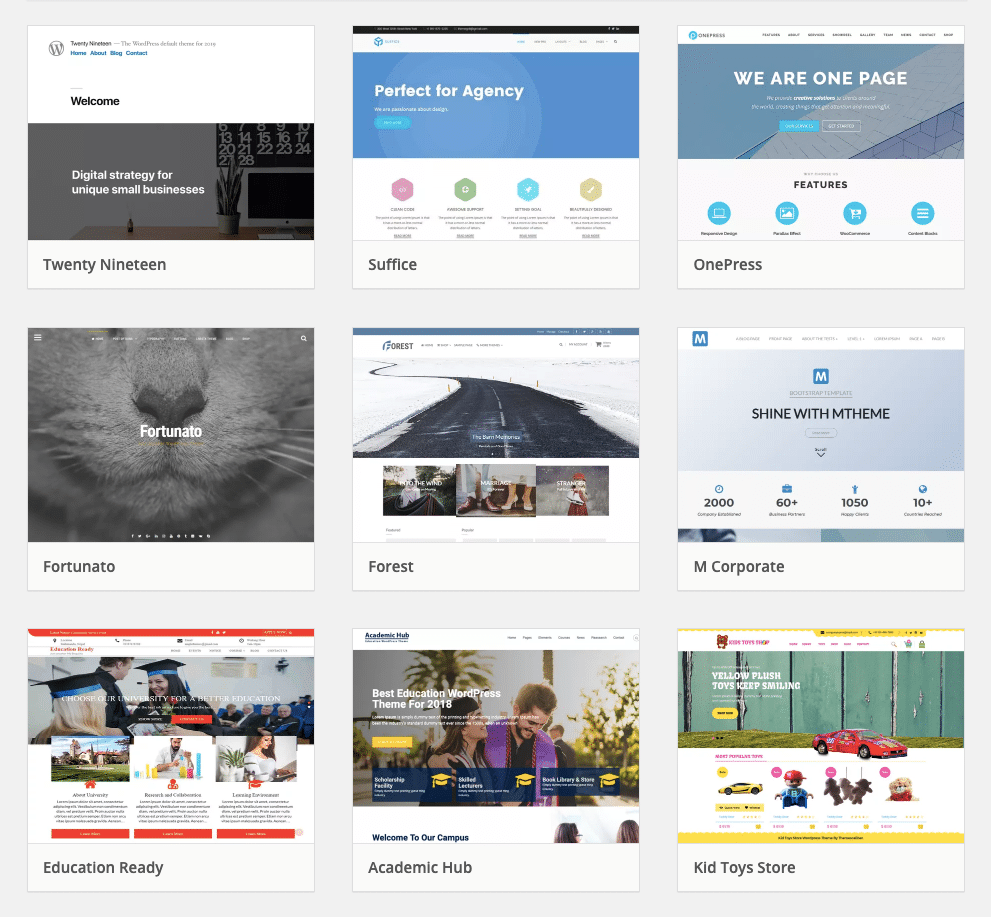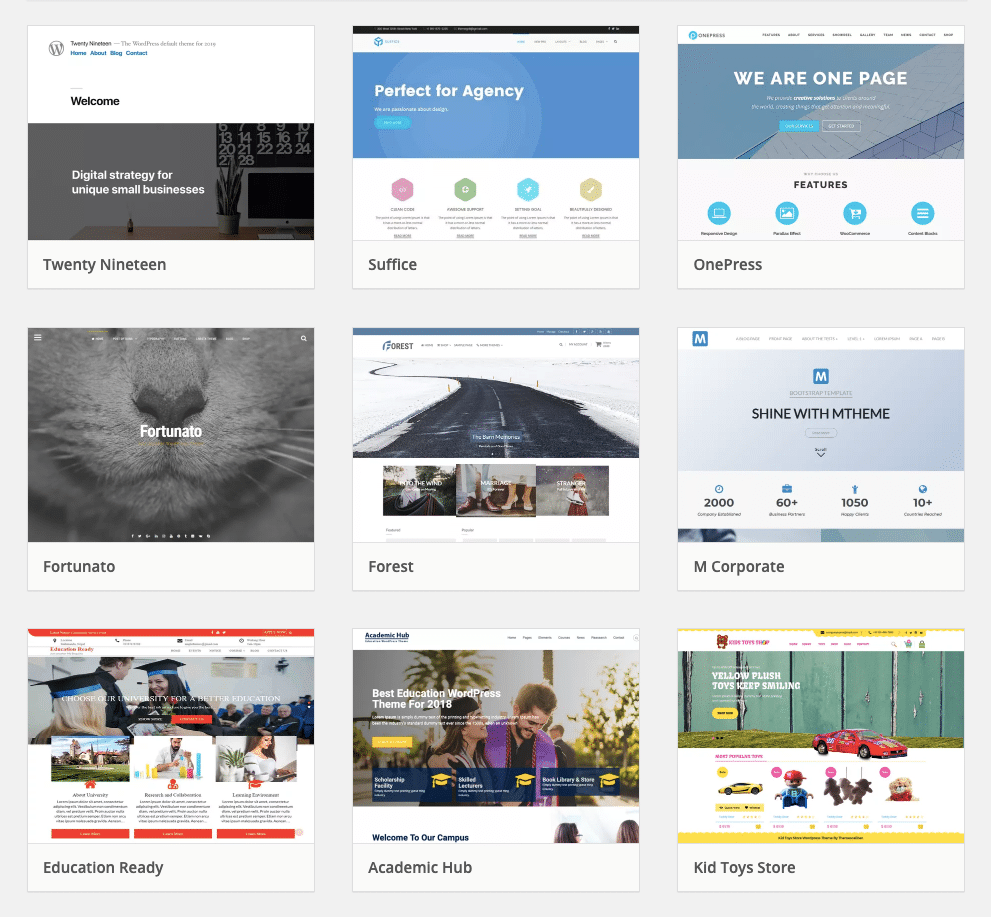 You should only download free themes from the WordPress theme directory, which is the only secure location to get free themes. You may either download them directly from the Themes page that you'll find on the admin, or you can get them via the Theme tab in your site's admin.
If you download free themes from third-party sources, don't use them! Developers should not be sharing their theme in a manner that the theme has not been included in the official directory. If you have not installed a theme with harmful or spammy code, then you are susceptible to a malicious or spammy theme being installed on your site.
---
Free WordPress Support
Quality hosting providers will include assistance with their hosting, domain administration, and WordPress installation as part of their hosting plans.
Additional help with WordPress may be required, since you'll need to learn how to run your own site, write your own plugins, and deal with difficulties with your plugins and themes.
Something that you may say again: Everyone involved provides free assistance in one way or another, with the core development team and WordPress specialists volunteering their time to help out in the community, or companies that create work schedules that allow for time spent in the support forums. Because you are not paying for it, your expectations should be moderate and you should not anticipate an instant response.
---
Free WordPress Updates
WordPress core updating is free. With your admin screens, you have an update screen you can utilize to always keep your software up to date.
Running changes on a "staging" environment before your live site is a smart idea. If the plugin is currently causing an issue on your live site, you can opt to temporarily disable the plugin or hold off on updating your WordPress website until your plugin has been updated.
Cores, free themes, and free plugins will always get free updates.
The type of pricing model employed will determine whether you are allowed to update your plugin or theme for free. Some plugins and themes require an annual membership, and you are only able to update if your subscription is current. You just have to pay once for lifelong access so you don't have to pay again unless you want to keep the theme or plugin updated forever.
---
Is WordPress really free?
Well not really. There are plenty of other aspects of this CMS that aren't for free. It's pretty confusing for newbies why such an outclass software is available for free. And if you're already familiar with software like Adobe and Microsoft who usually charge a hefty amount for subscriptions and upgrades, this might seem a bit odd.
Let us tell you that WordPress is free to download and use but if you want to create a professional site then you need to pay. Well the cost depends upon the requirements of your website.
Hosting service, premium WordPress themes & plugins and their updates, and premium support are those WordPress aspects that are not available for free. You need to pay for them.
It's not necessary to get each one of them but if you want to create an interactive and fully-functional website you might need a few of them especially, the hosting plan.
Undoubtedly, the premium features of WordPress are pretty startling and can add advanced functionalities to your site.
However, the ball is still in your hand. It totally depends upon you. But bear in mind you always get what you pay for.
---
Essential takeaways
The core software of WordPress will be available for free till the end. The impeccable software is free to install and use. It gives you enough freedom to extend, customize, sell, and redistribute it as long as you're following the guidelines of GPL.
However, if you want to build a kick but WordPress website then my friends, you have to pay. But that's totally optional, no pressure at all.
We hope this comprehensive post on WordPress pricing will be of great help to you.