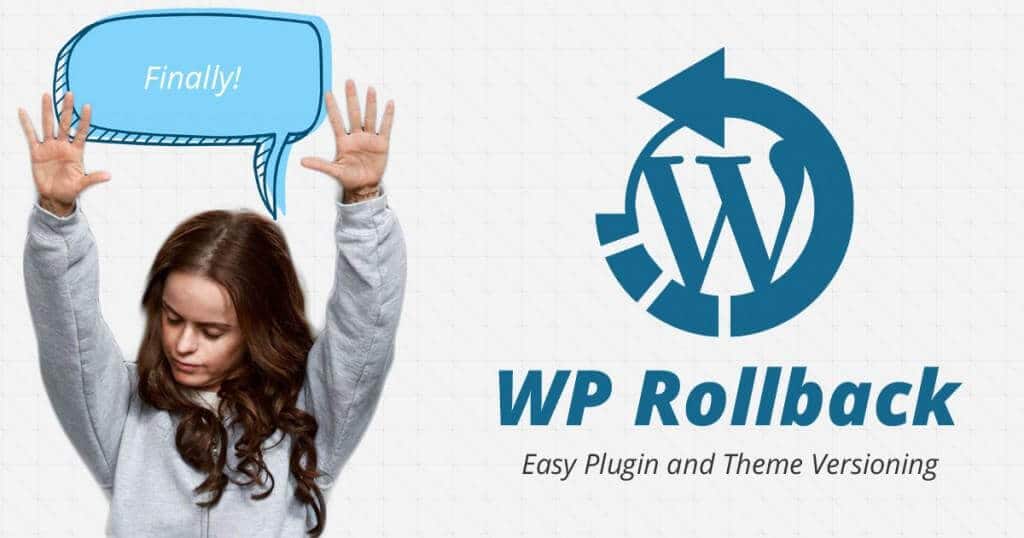 Introducing Rollback WordPress Plugin
Learn how to use the rollback WordPress plugin…
Whether you are working with WordPress or say it in this way: whether you just prefer to use WordPress while you are in the office, I think this is very much the fact that you occasionally prefer to work with a plugin as well as WordPress theme, when you know that something went wrong or something wrong is about to happen.
I thought at that time you will quickly recognize the scenarios about various problems that are happening with you while you are working with the WordPress CMS tool. Guess what, when an update or something unexpected and unwanted happens?
Don't you think that it would be a great to be able to deal with problem? Don't you think that it would be really a brainstorming amenity for users and when working with WordPress?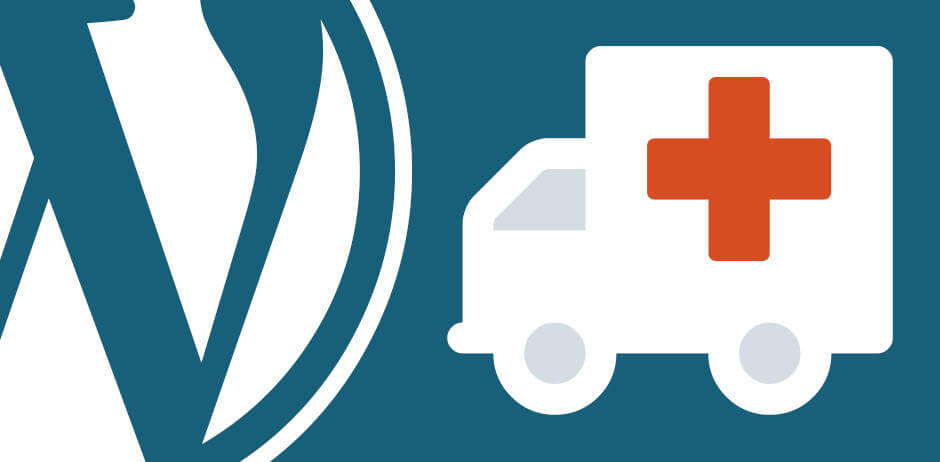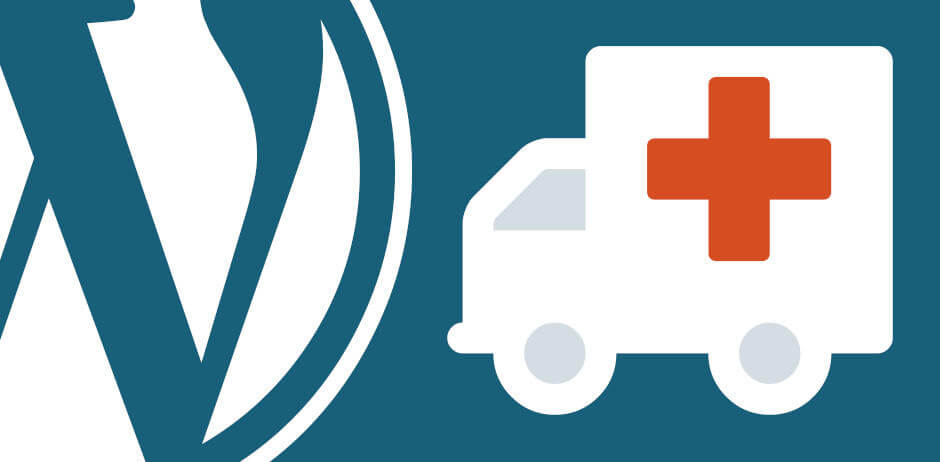 You should know that you can't access any built-in feature in WordPress to roll back its theme as well as WordPress plugin because such built-in feature does not exist in the WordPress CMS tool.
So, the only easy solution is to post various revisions by creating numerous number of backup copies of your post for safety purpose in future, so as to prevent loss of essential documents.
This is the most proper way to keep your WordPress documents safe and each time when you click "Save Draft" or "Update" option, its revised version is saved.
Every individual who are working on WordImpress ( a well known WordPress plug-in), wishes to design a new concept and unique tool so that they are extremely capable to "rollback" a theme or plugin in WordPress CMS tool.
Modifying WordPress plugin with the help of WP Rollback Process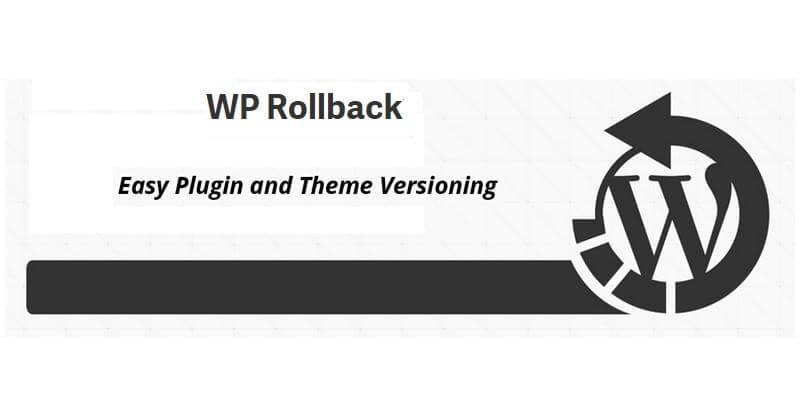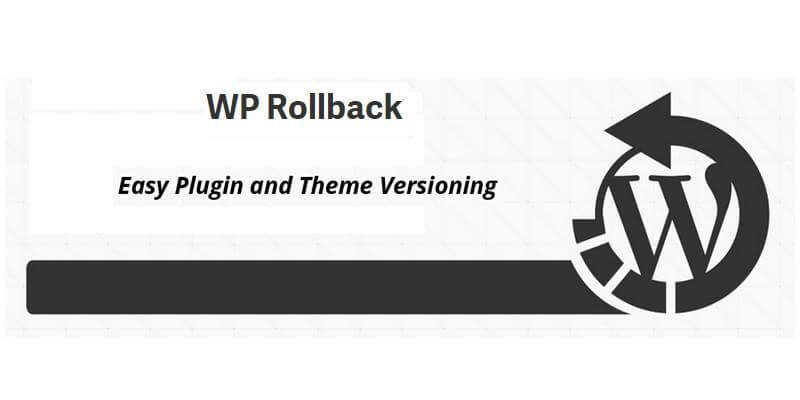 WP Rollback comes as a free plugin that allows WordPress user to download it from the WordPress plugin directory. Do not panic, downloading this plug-in, is quite an easy process and with just few clicks, you can go back to the previous mode or forward yourself to the latest versions of themes as well as plugins that are installed from WordPress.org.
Though we can find out these plug-ins very simple to use as a form of a backup solution, it surely requires a proper method of working by users to handle these WordPress plug-ins efficiently.
Well, another essential factor to be taken into consideration before you go ahead with using this plugin is to make sure that in the first attempt, you have tested the rollback process on some development site before using WP Rollback system on any live site to avoid future problems.
Now let's have a look on Roll Back WordPress Themes as well as Plugins with these help of the WP Rollback method.
Let's have a broad focus on how to use the WP Rollback system on your WordPress site?
– The first step involves a proper installation of the Rollback WordPress Plugin.

– Next, you can automatically install the Rollback WordPress Plugin:
Login into the WordPress dashboard.
Get directed to the plugin options menu and then click on "Add New" option.
In the search section, type "WP Rollback" and then click on "Search Plugins" option.
Once you have access to WP Rollback, then next step asks you to click just on "Install Now" option.
At the time, when you are done with WP Rollback installation process, then it is recommended to add a rollback link again that is meant to be used for each plugin as well as for WordPress themes that can be mounted together easily from WordPress.org website.
So, when you click on the Rollback link for WordPress plugins as well as WordPress themes, a user is diverted to another screen, where he is allowed to select the most suitable plug-in from a long list of previously installed versions and then update it to newer ones.
Next, carefully choose which version you wish to work on and then update it to a newer version, provided if it is in the list.
Next, press confirm and hit the Rollback button to complete the procedure.
That's all folks. Isn't it that convenient?
Conclusion – Rollback WordPress Plugin
Well, if you ask about the WordPress Rollback system, then, in my opinion, I think WP Rollback is a really an excellent option to rollback WordPress plugins as well as WordPress themes. It will further help you to recover from the accidents that might occur with your WordPress CMS tool.
WP Rollback is quite easy and straightforward to use and trust me, you really don't need any thorough knowledge to manage your WordPress plugin. What you need to do is just click on the Rollback link, select the type of version, most preferably the latest one and click on the Rollback button.
And, here you are all done with working process of WordPress Plug-in. I hope this content will help you when you are working on WordPress CMS tools.