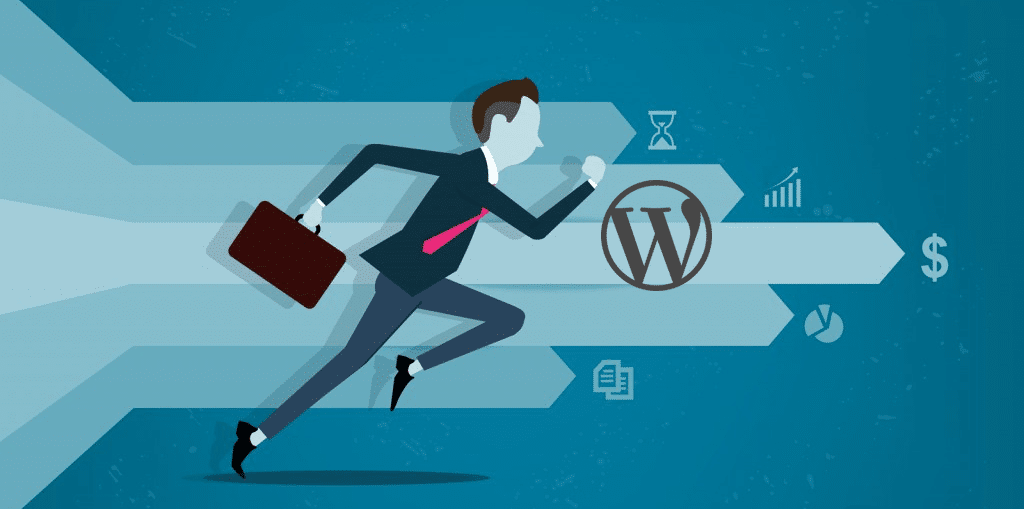 WordPress Speed Feeling Wimpy – Some Easy Tips To Improve WordPress Speed
Are you feeling a bit discouraged with the speed of your WordPress site? Would you like to improve WordPress Speed overall on your site? WordPress Speed is often the great mystery that many wish to discover. People like to browse a site and do it fast.
This day in age, no one wants to wait for a web page to load. Mastering WordPress Speed can take years of trial and error and still continues to change. Actually there is no such thing as mastering WordPress Speed.
You can however keep some speed fundamentals in mind when you wish to improve WordPress Speed. Take a look below at a 3 basic basic tasks you can do right away that will enhance the overall speed of your WordPress site.
---
1. Make Sure All Plugins, Theme and WordPress Core is Up to Date
You would think this would be common sense right? Well common sense is not so common when it comes to site owners or managers completing updates in a timely fashion. These updates can often contain performance based enhancements.
This means that the code plugins, themes and WordPress core is using to run could potentially run faster with use of the newest versions. Do not be afraid to update.
Embrace it and do it when needed. You can implement a good backup strategy to keep you worry free. Check the post at the link below for the easiest backup and restore strategy you could ever create. Easy as apple pie…
https://www.wpfixit.com/wordpress-backup-and-restore-strategy
---
2. Do Not Be a Plugin Horder – Stay Lean and Mean!
Yes plugins are the foundation of adding awesome functionality to your WordPress site. In fact in all the years we have been providing instant WordPress support, we have never come across a site that is not using any plugins.
The point we are trying to make here is if you want to improve WordPress Speed you need to be very selective in the plugins you wish to actively run on your site.
Below is an SUPER list of some plugins that have heavy code and will add load time to any page it executes on. This is from one of our favorite Facebook Groups WordPress Speed Up. Now do not panic if you see plugins on the list you are using.
This does not mean you must get rid of them. We just want to highlight some of the most bloated plugins that are out there. Always approach plugin use with the less is more concept.
Use what you need and do not get too fancy and add endless plugins to achieve functionality that is not mandatory for the success of your site.

Ivica Delic – 40+ plugins that use a lot of server resources.
Admin of WordPress Speed Up Facebook Group
(Disclaimer: information collected in this document take as a warning from advanced users in many WordPress Groups on Facebook, or from the companies that offer speed up services)
Better WordPress Google XML Sitemaps
Broken link checker
Constant Contact WordPress Widget
Contact Form 7
Contextual Related Posts
Digi Auto Links
Dynamic Related Posts
Disqus Comment System
Divi builder
Essential Grid
Fuzzy SEO Booster
Google Analytics
Google XML Sitemaps
Jetpack
LinkMan
MyReviewPlugin
NextGEN Gallery
NewStatPress
PHP Code for Posts
Reveal IDs
Revslider
S2 member
SEO Auto Links & Related Posts
Similar Posts
Slimstat Analytics
Simple Post Thumbnails
Skype Status
SumoMe
Tawk.to (can be speed up with Swift Performance plugin)
Tweet Blender
VaultPress
Visual Composer
WooCommerce
Wordfence
WordPress Facebook
WordPress Related Posts
WordPress Popular Posts
WP Statistics
WP-PostViews
WP Power Stats
wpCloaker
WPML
Yet Another Related Post Plugin
Yuzo Related Posts
---
3. Do Not Be Cheap When It Comes to Hosting – You Get What You Pay For
This right here is one of the biggest things that will work against you to improve WordPress Speed. The hosting environment for your site is the foundation of what makes it all run smoothly online. Selecting a good and stable environment will surely keep things running speedy at the server level. If you are shopping for bargain hosting and a very low cost, you will be sharing server space with 1000s of other sites and when traffic on those sites increase, the speed on your site will decrease. Take your time to do some research before you settle into a hosting solution for the long term.
Below is an extensive breakdown of some of the best WordPress hosting companies and what makes them different. Click on the image below to read the full article on this.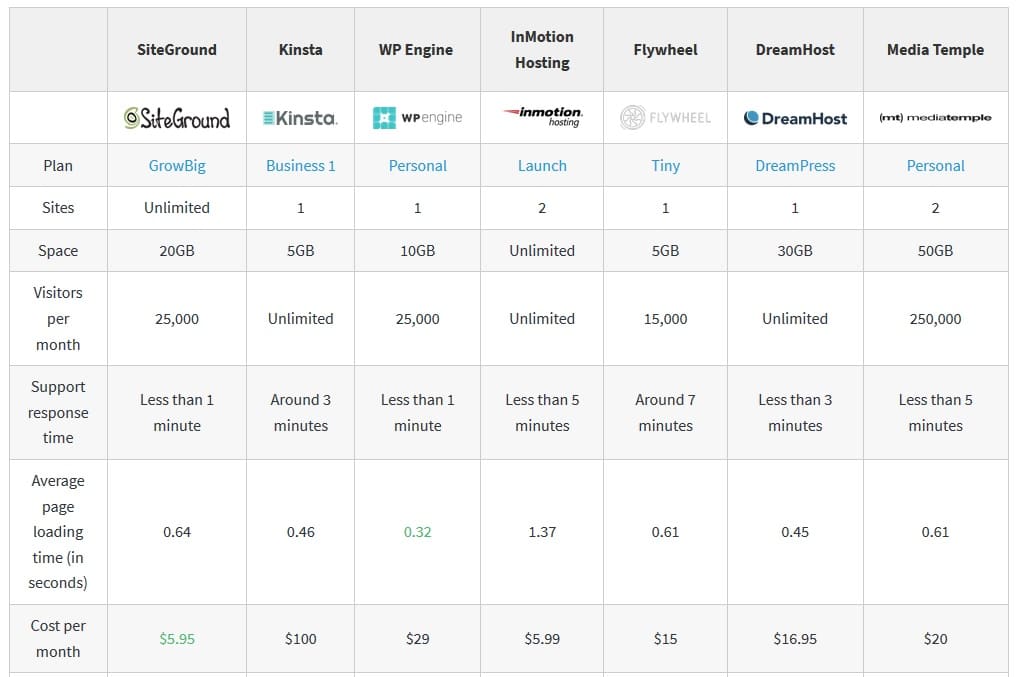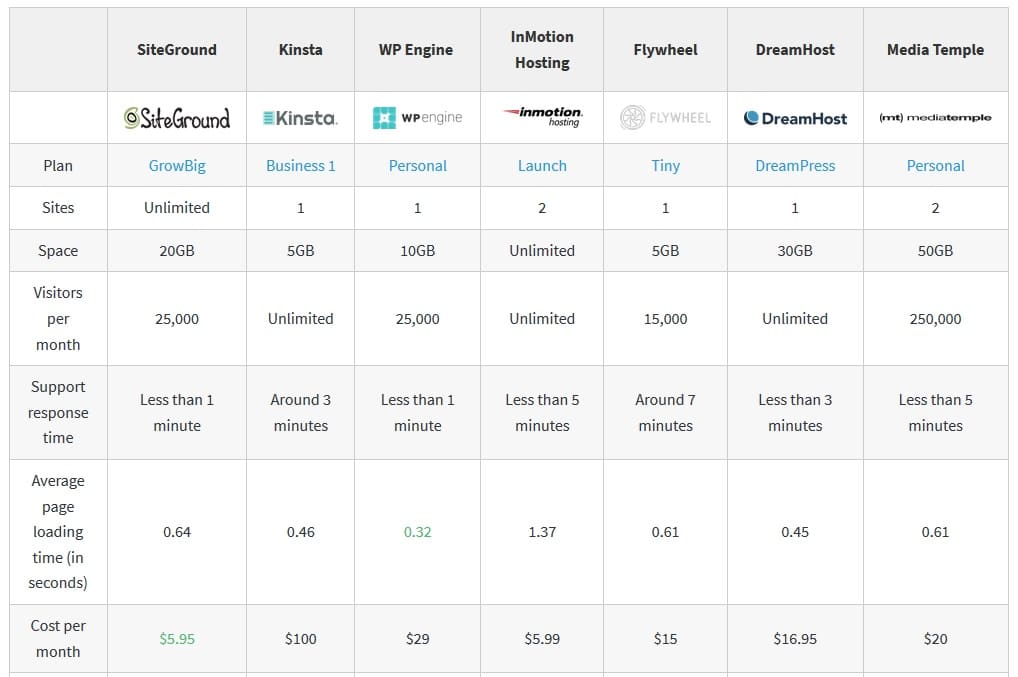 ---
So just wrapping here, the overall explanation of how to improve WordPress Speed in this post is to start with these three basics and continue to optimize your site for speed from there. If you have done these three items already, you can move on to 5 more simple actions at THIS LINK.

Please share your Simple Speed Techniques in the comments area below.