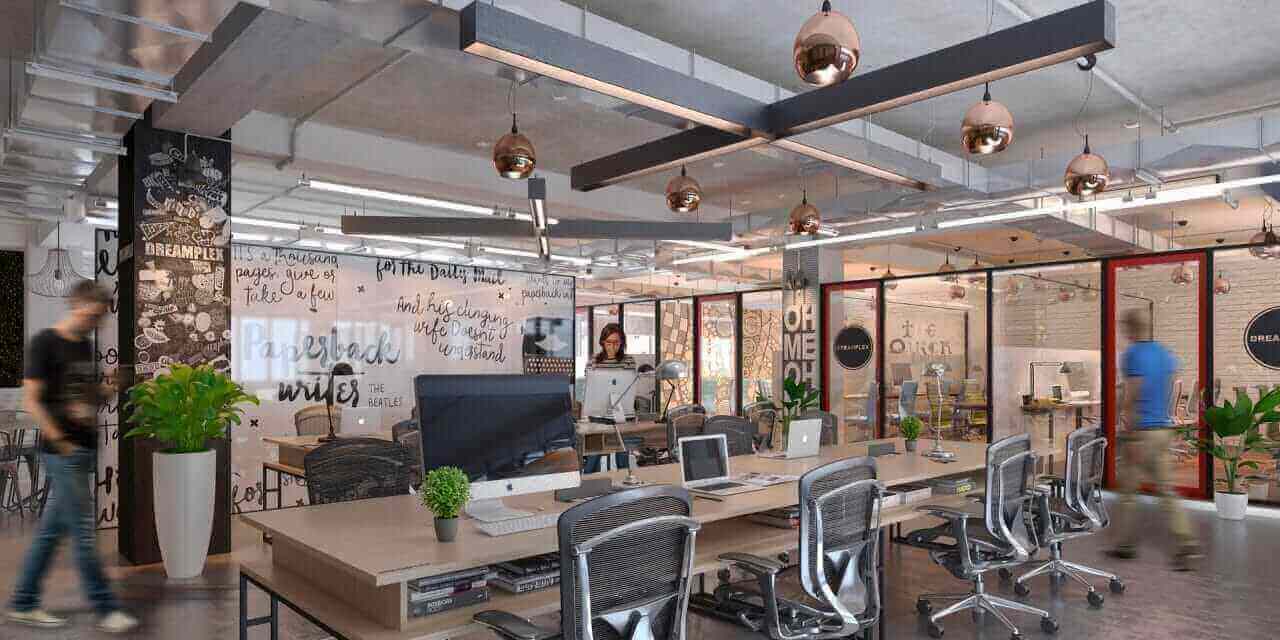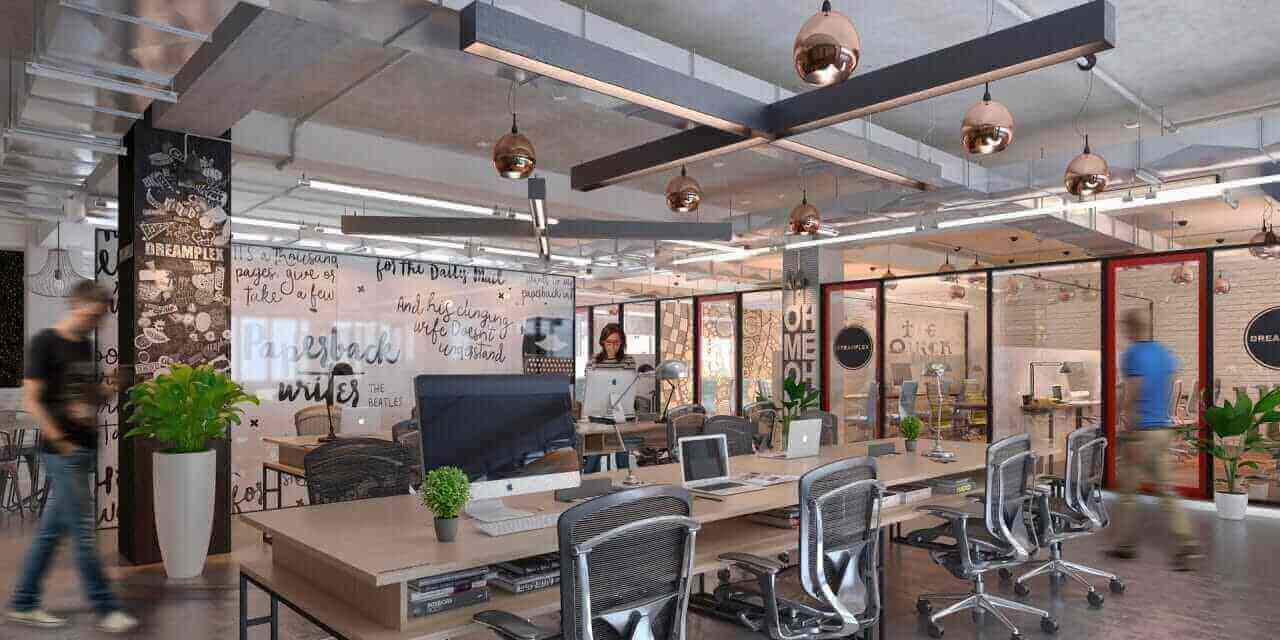 How To Get Help For Your WordPress Issue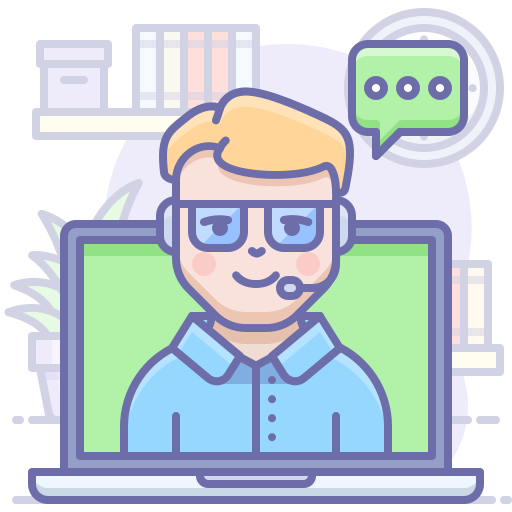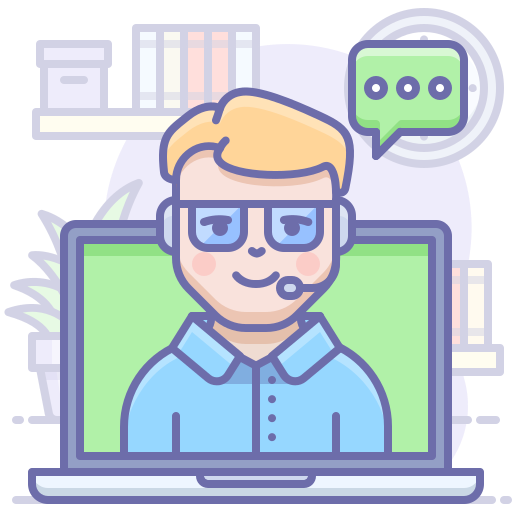 Submit your issue to our skilled support agents
Below are the easy to follow steps that will allow you to explain the issue you are having on your website and get the help you need.
We have a simple to use plugin you can install on your site and then send in your issue details to our support desk.
If your website is down and not accessible CLICK HERE
STEP #1
STEP #1
ACTIVATE OUR FREE SUPPORT PLUGIN
We have created a free and easy to use plugin that you can add to your website to describe the issue you are having to our support agents. Download at the link below to install and activate it on your website.
CLICK HERE TO DOWNLOAD THIS PLUGIN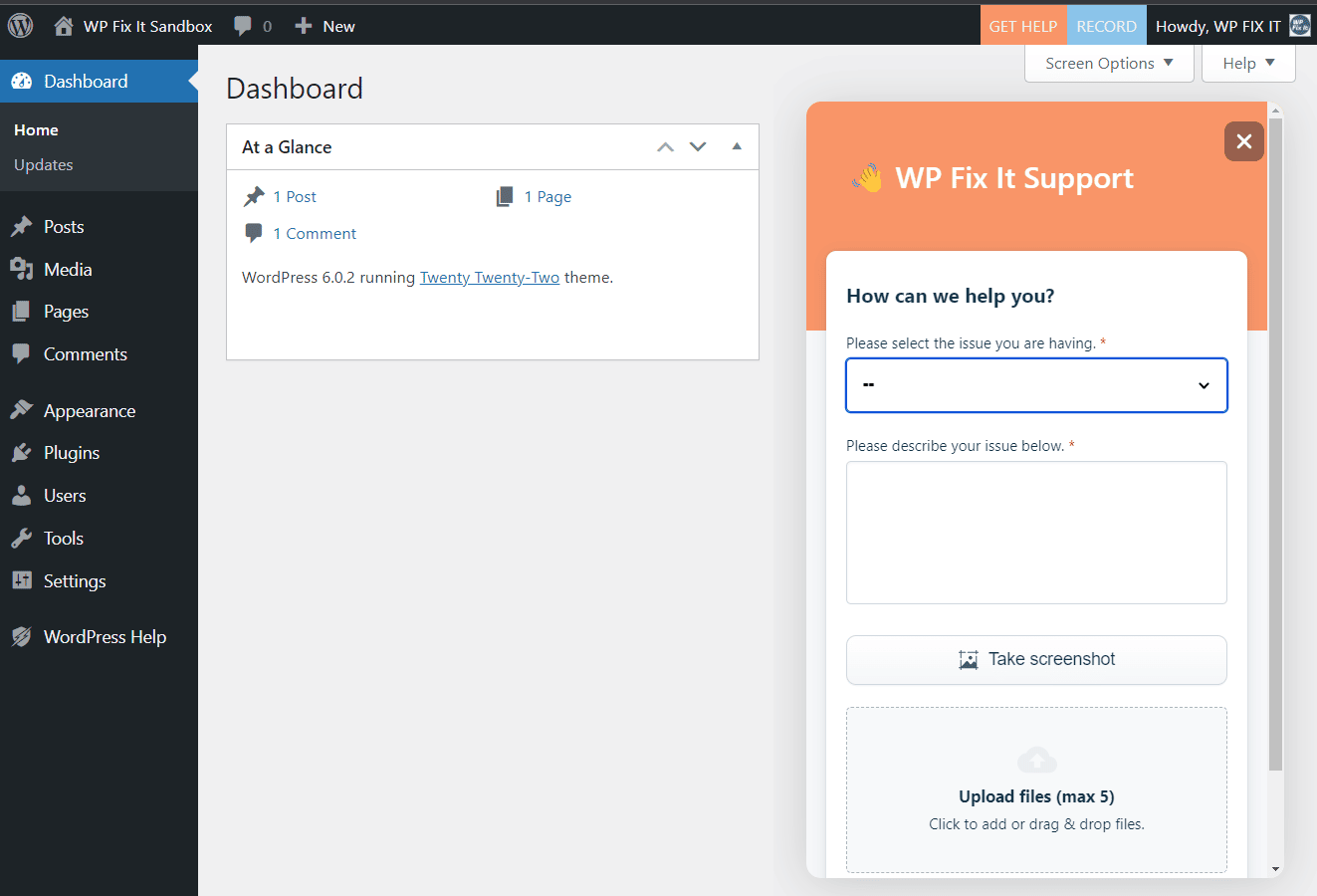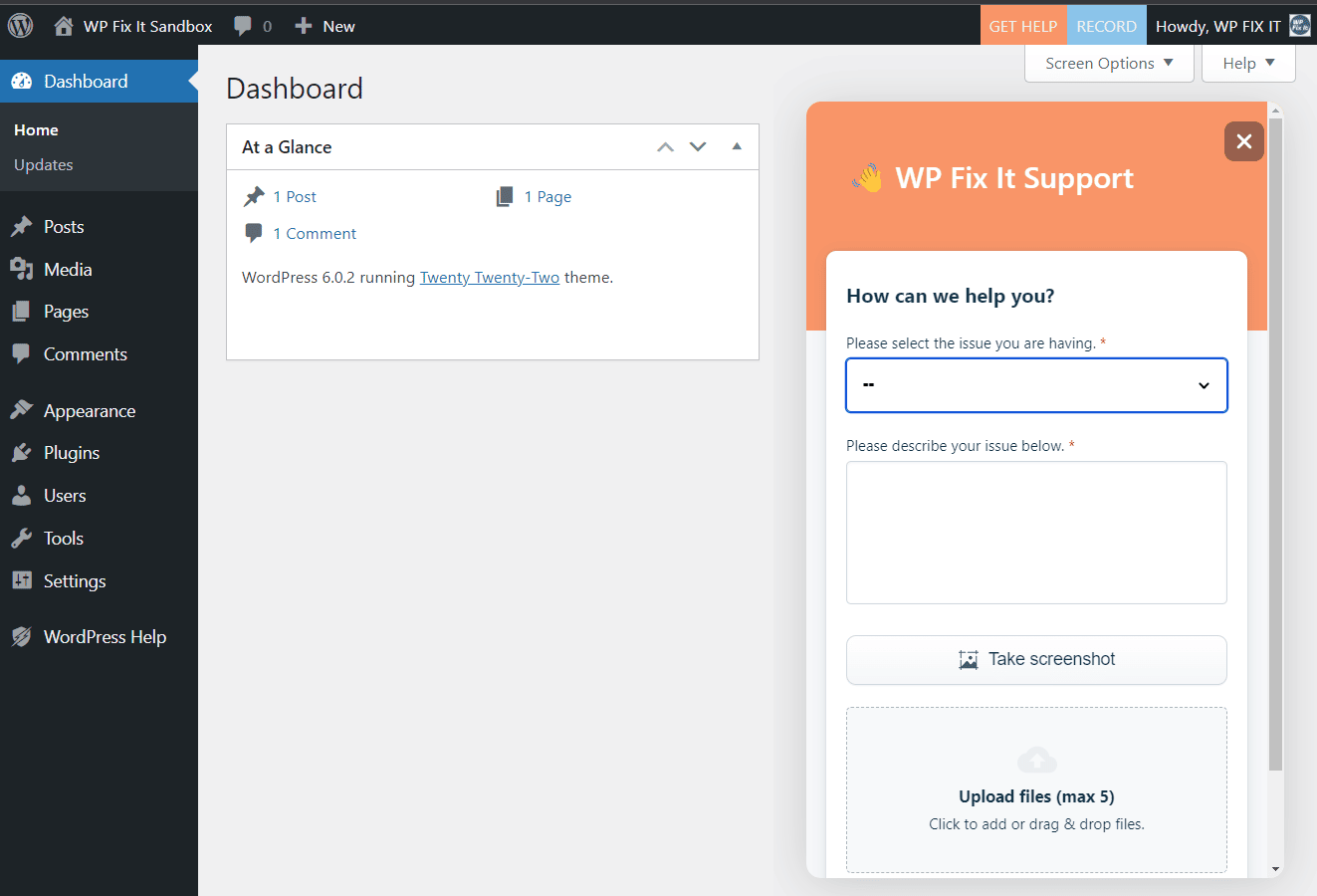 STEP #2
STEP #2
ENTER COMMUNICATION INFO
Once the plugin is installed and activated on your website you will enter a name and email address that will be used to communicate with you about the issue that you are experiencing on your website.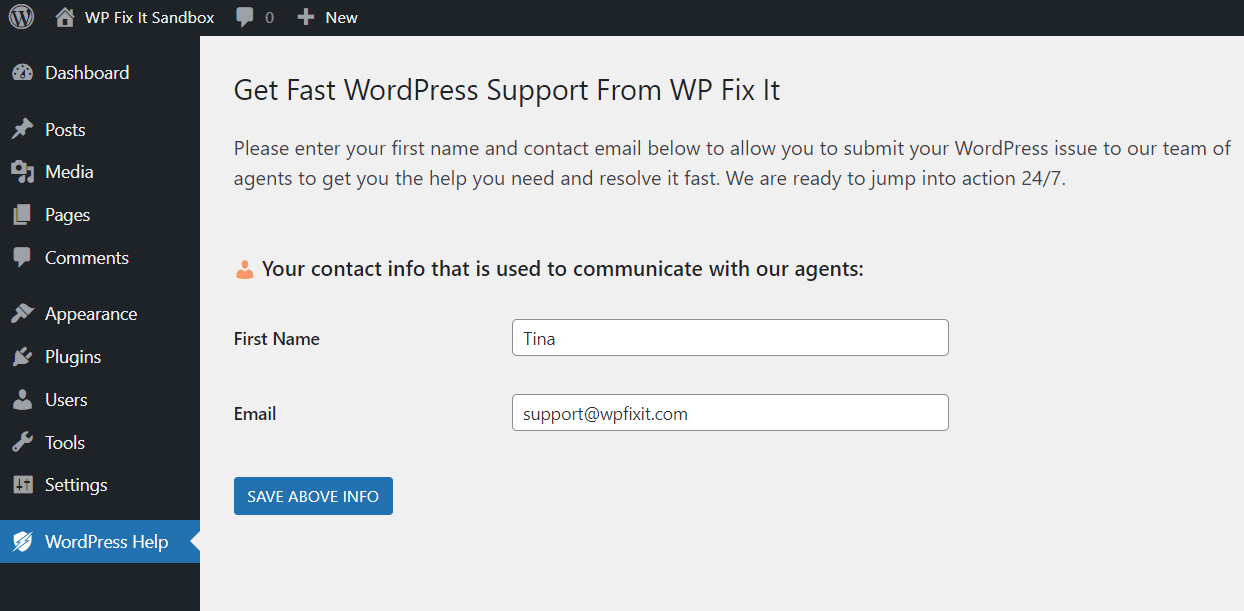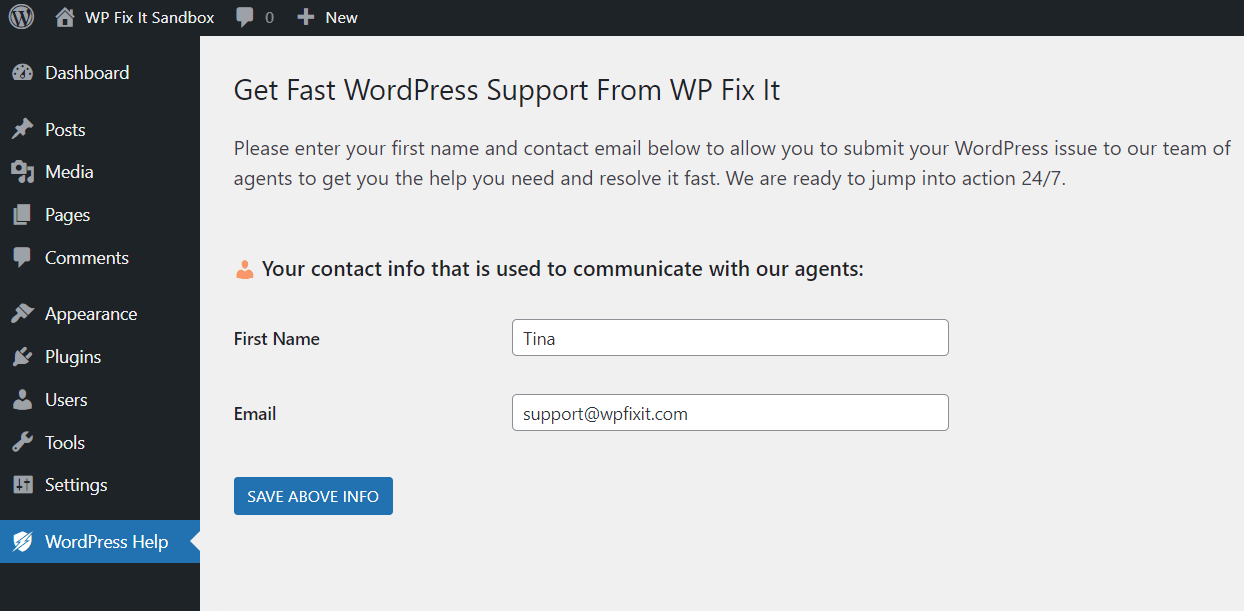 STEP #3
STEP #3
SUBMIT YOUR WORDPRESS ISSUE
After you enter your communication details, you will then see a help button on every admin and front end page. This will only be visible to administrators when logged in. When clicked it will show a form that you can use to describe the issue you are having. It is so easy to explain what you need help with.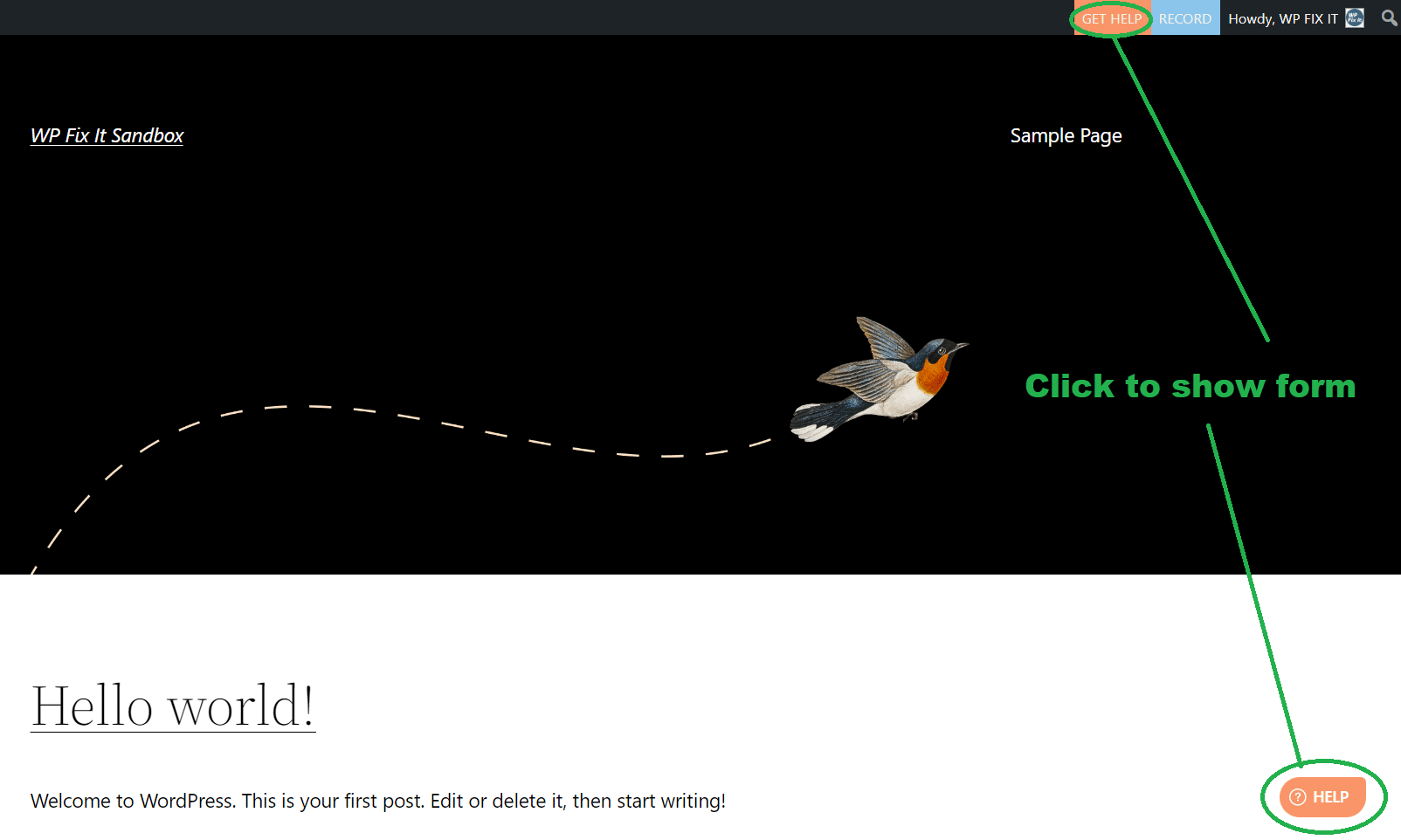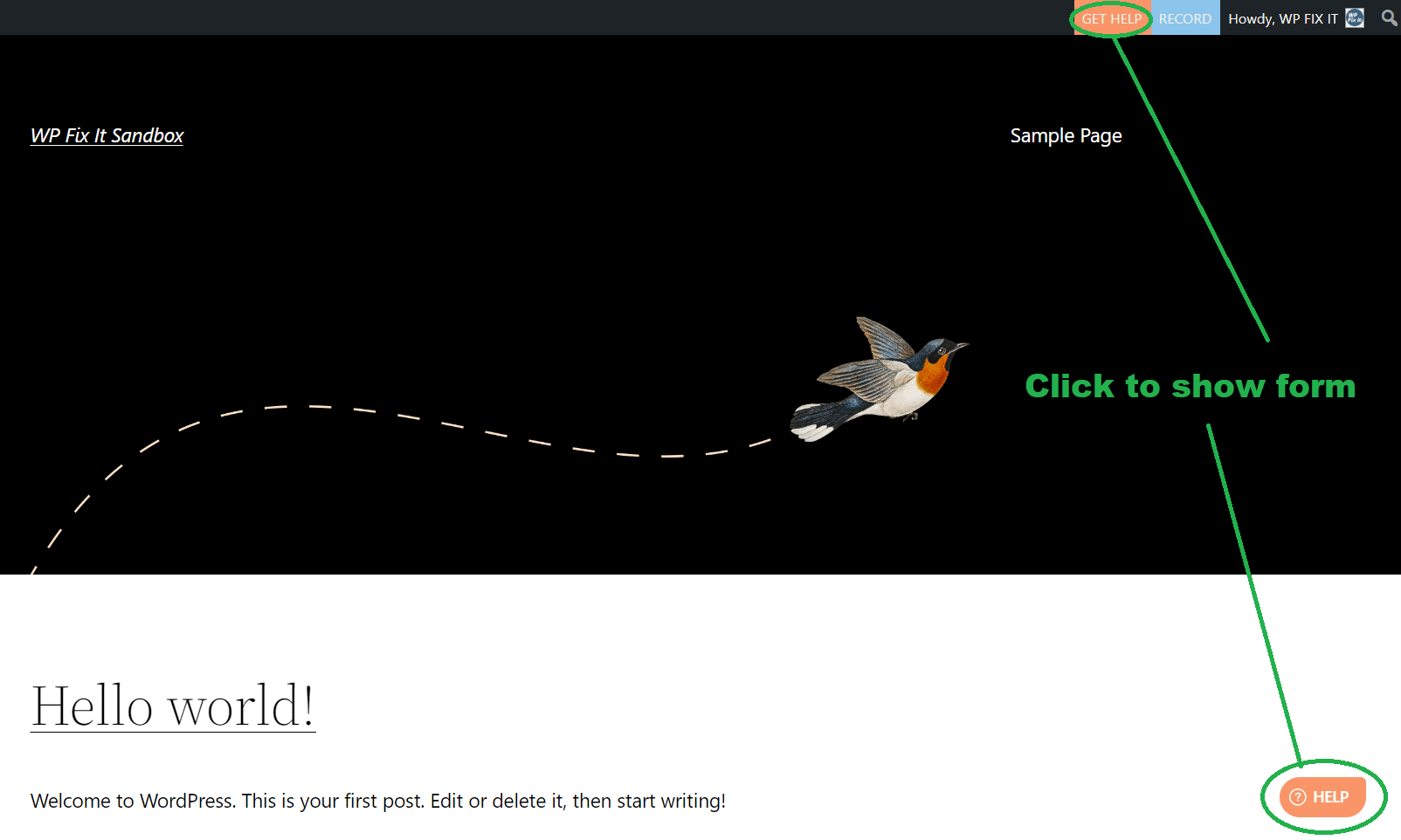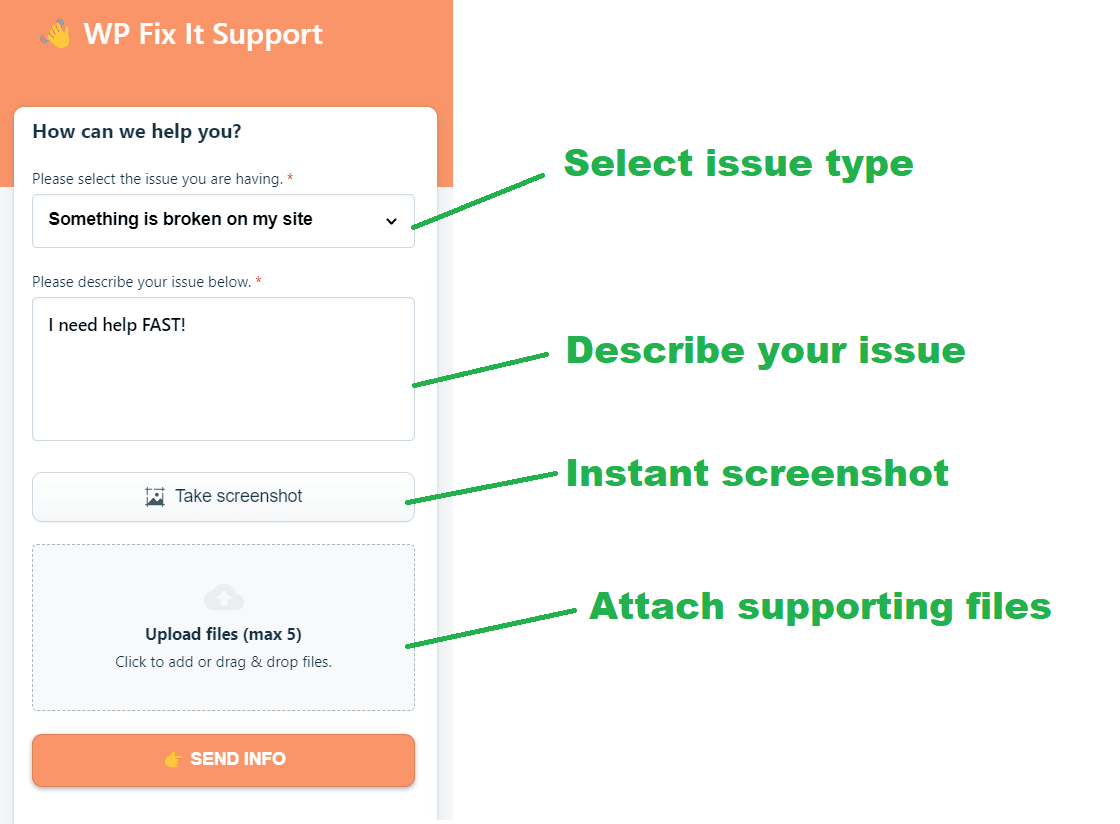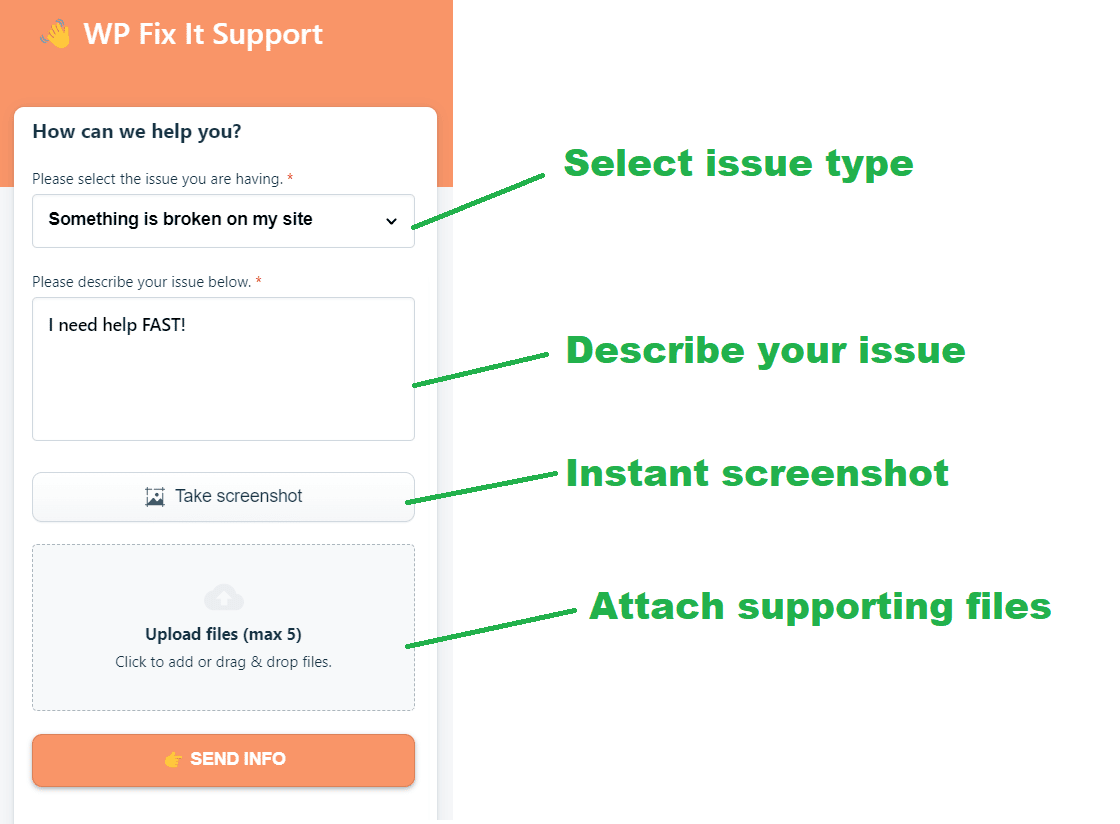 STEP #4
STEP #4
ISSUE SENT TO OUR AGENTS
Your information is sent into our support desk to be reviewed by a skilled WordPress Support Agent and they will personally reply to you.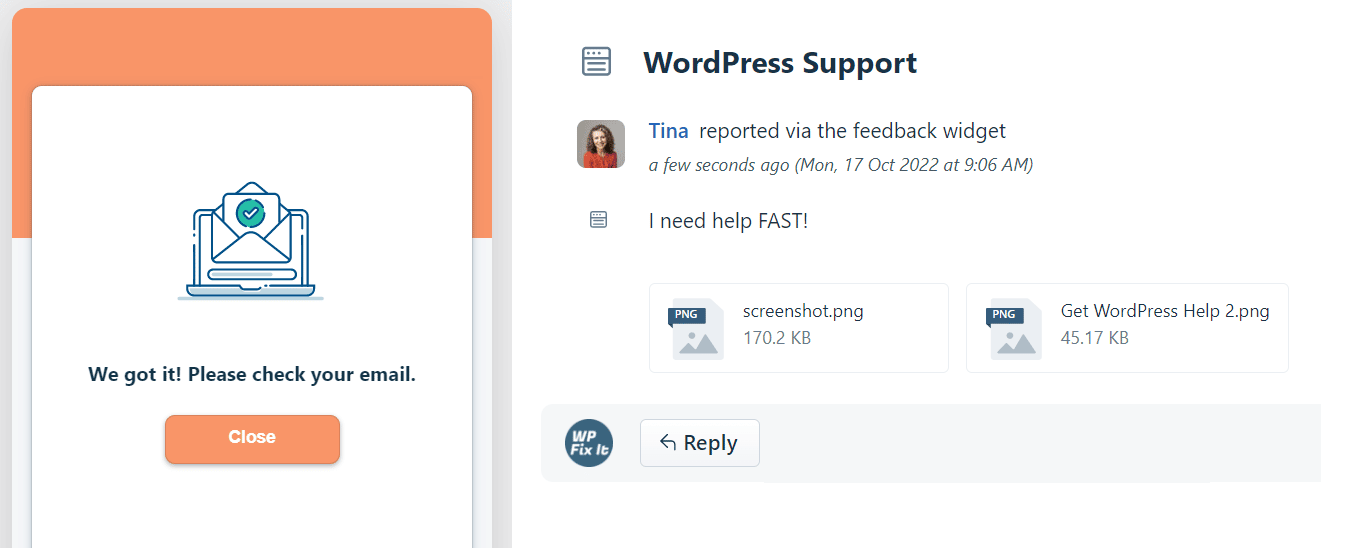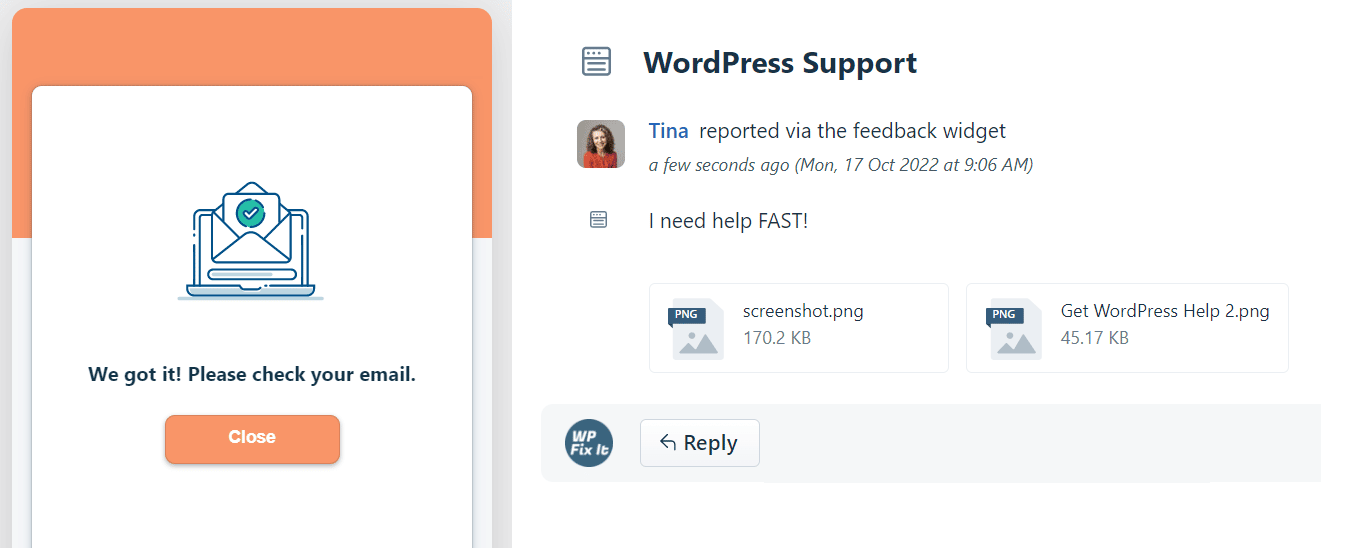 BONUS – Connect LIVE to a Real Person
Connect to a WordPress Specialist so you can explain the issue that you are having and provide you with instant WordPress support quickly.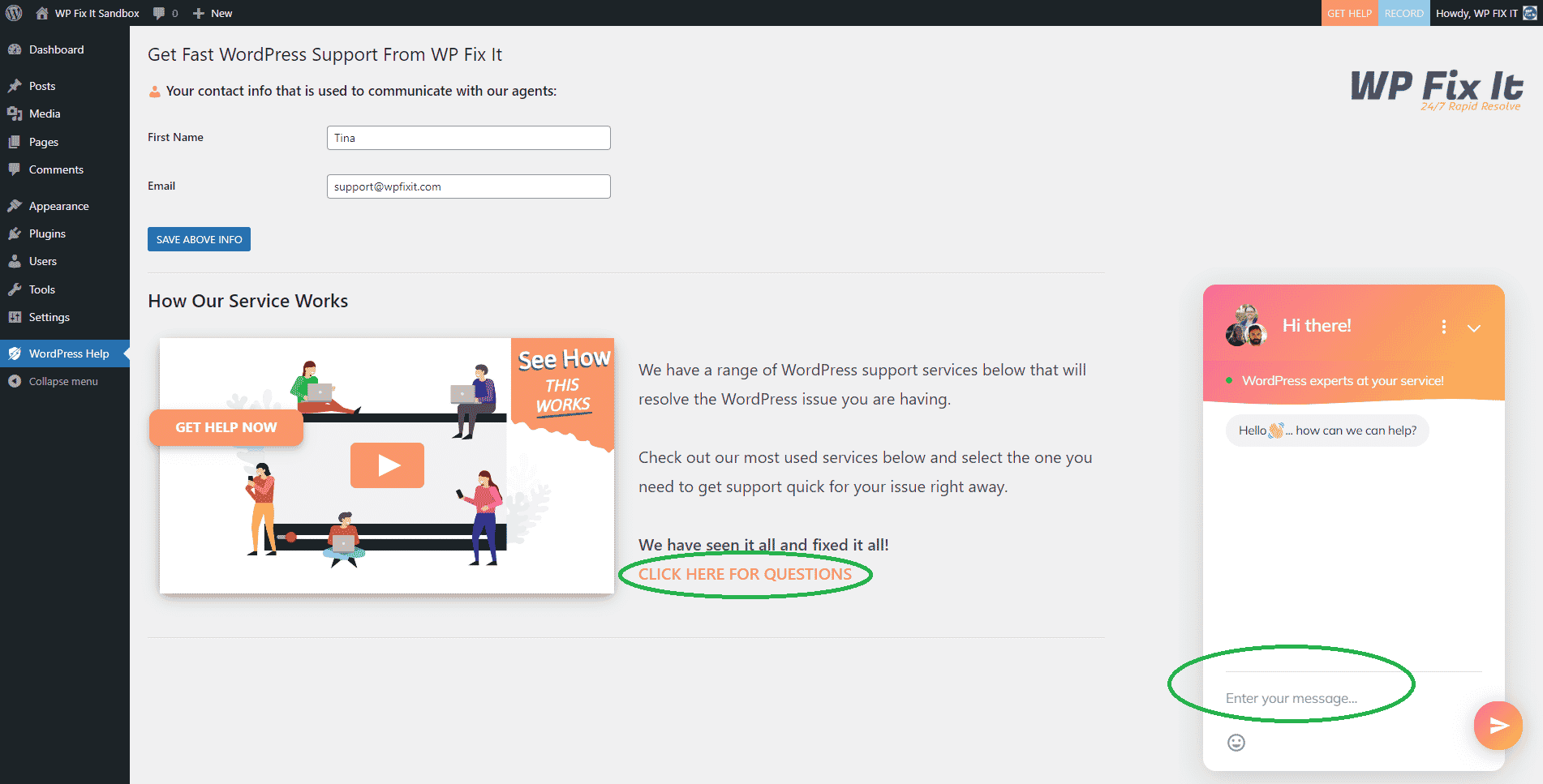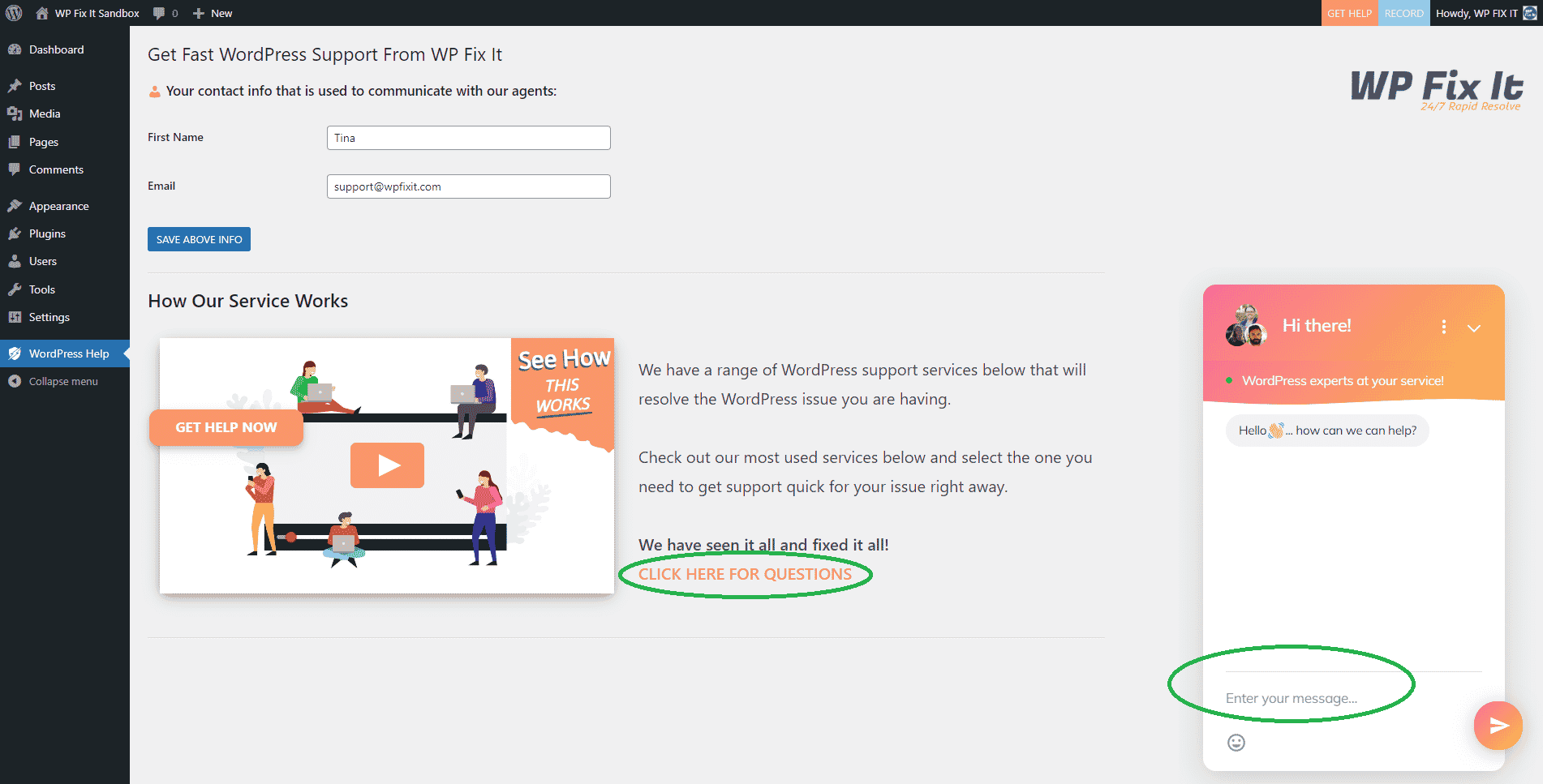 BONUS – Easy Screen Recording
1 click screen recording with no messy downloads or multiple steps.
Create easy recordings of your screen to share with others.
No account or download needed to record.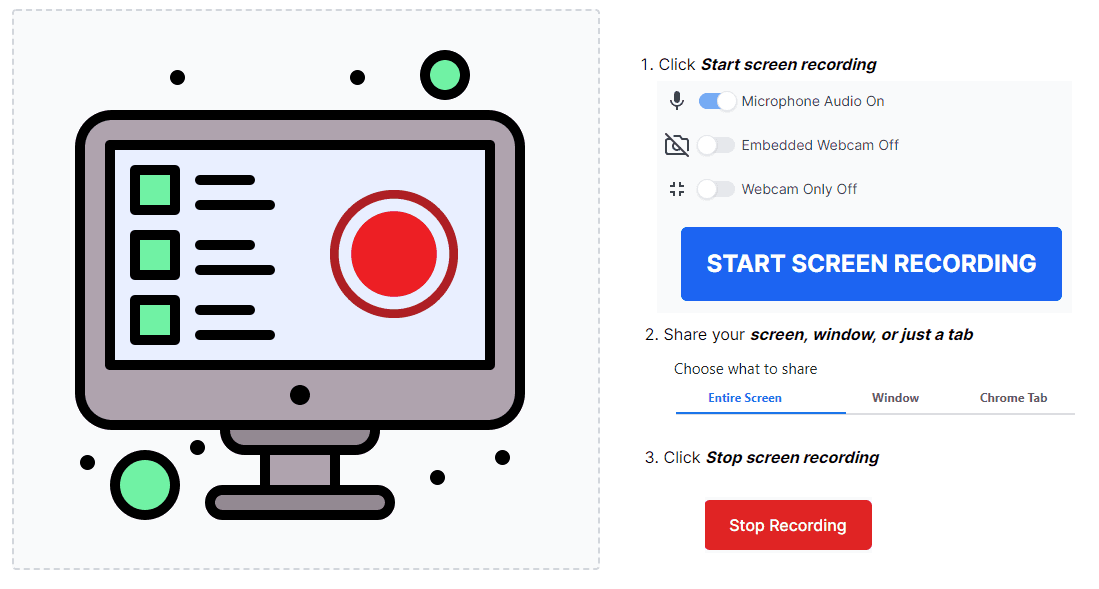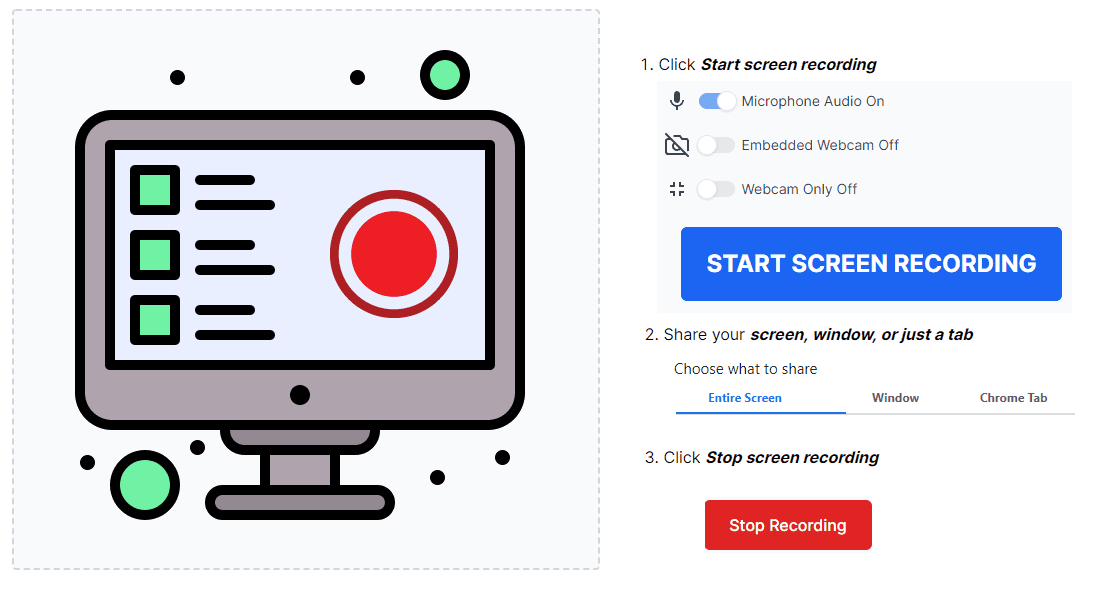 Where Do You Get this WordPress Support Plugin?