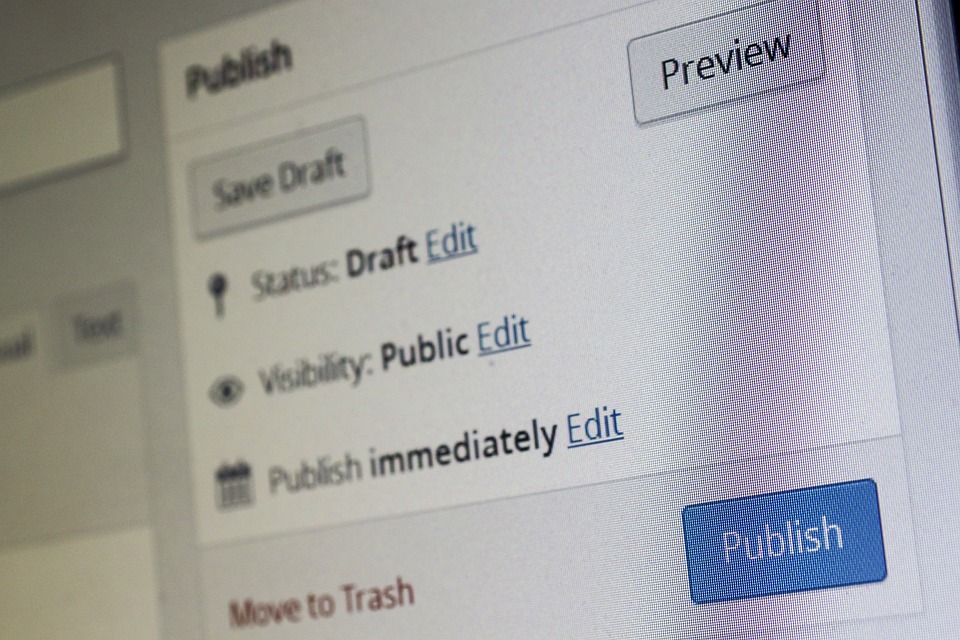 From Novice to Pro: How to Seek and Find WordPress Assistance
From Novice to Pro: How to Seek and Find WordPress Assistance
Introduction:
WordPress has revolutionized the world of website development, enabling individuals and businesses to create stunning and functional websites with ease. However, as a novice in the WordPress sphere, it's natural to come across roadblocks that might require assistance. Thankfully, the WordPress Community is vast and ever-supportive, offering a multitude of resources and options to seek help. In this article, we will explore the various ways to find WordPress assistance and provide answers to frequently asked questions (FAQs) to empower you on your journey to becoming a WordPress pro.
1. Online Communities and Forums:
One of the first places to seek WordPress assistance is online communities and forums dedicated to the platform. These communities, such as the official WordPress support forums, provide a platform for users to ask questions, share knowledge, and troubleshooting tips. The WordPress Community is known for its friendly and helpful nature, making it an excellent starting point for beginners. Many seasoned WordPress developers and enthusiasts actively participate in these communities, providing valuable insights and solutions to common problems.
2. WordPress Documentation and Codex:
The WordPress codex is an extensive repository of information, tutorials, and documentation that covers every aspect of WordPress. Whether you are a beginner or an advanced user, the WordPress codex is an indispensable resource. It offers detailed guidelines on various topics, such as installation, customization, and troubleshooting. Additionally, it provides a comprehensive list of hooks, filters, and functions that developers can leverage to extend WordPress's capabilities. The codex also includes a section dedicated to frequently asked questions (FAQs), making it an invaluable resource for seeking WordPress assistance.
3. WordPress Theme and Plugin Support:
Themes and plugins are an integral part of WordPress, enabling users to customize their websites and add functionality. In most cases, theme and plugin developers provide dedicated support channels to assist their users. When encountering issues or seeking guidance related to a specific theme or plugin, visiting the developer's website or support forum is highly recommended. These channels often include FAQ sections, forums, ticketing systems, or live chats. By providing specific details about your issue, you increase the chances of receiving prompt and accurate assistance.
4. WordPress Professionals and Consultants:
For complex issues or when seeking tailor-made solutions, hiring a WordPress professional or consultant can be an excellent option. These experts possess in-depth knowledge and experience in WordPress development and can provide comprehensive solutions to your specific requirements. Whether you need assistance in theme customization, plugin development, or optimization, WordPress professionals can save you time and effort. Numerous freelancers and agencies specialize in WordPress and can be found on various platforms, such as Upwork and Freelancer. Before hiring, ensure they have a proven track record and positive reviews from previous clients.
5. WordPress Meetups and WordCamps:
WordPress meetups and WordCamps are local and global events, respectively, where WordPress enthusiasts gather to share ideas, knowledge, and experiences. Attending these events provides an opportunity to engage in face-to-face interactions with other WordPress users, developers, and experts. Many meetups and WordCamps include sessions dedicated to WordPress assistance, offering workshops, presentations, and panel discussions. These events foster a sense of community and provide an ideal environment to learn from professionals firsthand, find mentors, and network with like-minded individuals.
FAQs:
1. How do I find the right WordPress Community?
Finding the right WordPress Community largely depends on your specific needs and preferences. Start by exploring the official WordPress support forums and popular online communities, such as Stack Exchange and Reddit's r/WordPress. Engage with the community, assess the level of support, and determine if it aligns with your requirements. Additionally, consider joining local WordPress meetups to connect with individuals within your geographical proximity.
2. What are some recommended resources for learning WordPress development?
Alongside the WordPress codex, numerous online resources offer tutorials and courses tailored for WordPress development. Websites like WPBeginner, Tuts+, and Udemy provide comprehensive guides, articles, and video courses covering various aspects of WordPress development. Additionally, many renowned bloggers and developers share their expertise through personal blogs and YouTube channels.
3. How can I avoid common WordPress issues and maintain a secure website?
To avoid common issues and ensure the security of your WordPress website, it is crucial to follow best practices. Regularly update WordPress core, themes, and plugins with the latest stable releases. Implement strong usernames and passwords, and consider employing security plugins like Wordfence or WP Fix it. Backup your website regularly, consider using a reliable hosting provider, and stay informed about the latest security vulnerabilities.
Conclusion:
Finding assistance and support in the WordPress ecosystem is pivotal in nurturing your growth from a novice to a pro. The abundance of resources available, from online communities and documentation to professionals and events, ensures that the WordPress Community is always ready to lend a helping hand. By actively engaging with these resources and seeking assistance when needed, you will be able to overcome challenges, enhance your knowledge, and become a proficient WordPress user or developer. Remember, your journey to mastery is a process, and seeking assistance is an essential part of that journey.

Post Summary:
WordPress has transformed website development, but novices may encounter obstacles that require assistance. Fortunately, the WordPress Community provides numerous resources for help. Online communities and forums like the official WordPress support forums offer a supportive environment where experienced developers offer advice. The WordPress codex is a comprehensive repository of tutorials and documentation for all skill levels. Additionally, theme and plugin developers provide support channels for their products. Hiring WordPress professionals or consultants is another option for complex issues. WordPress meetups and WordCamps provide opportunities for face-to-face interactions with experts. Following best practices can help avoid common issues and maintain a secure website. Seeking assistance and engaging with resources will enable growth from novice to pro in the WordPress world.