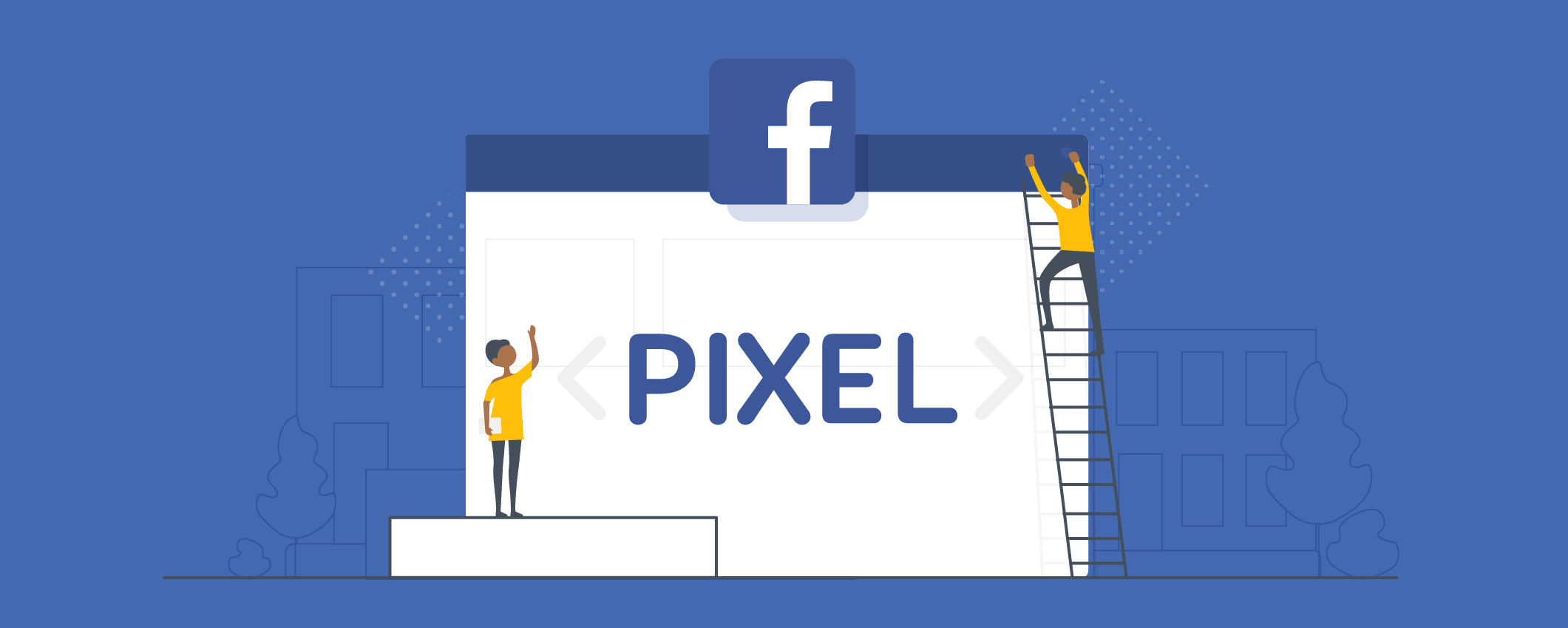 How to Add Facebook Pixel to Your WordPress Site with Google Tag Manager
Need to add Facebook pixel to your WordPress site?
Social media marketing is getting more complicated and sophisticated, requiring online store owners and bloggers to keep abreast of its changes and respond adequately. Similarly, the websites – no matter how beautiful and well-functioning they are – also require constant support and update.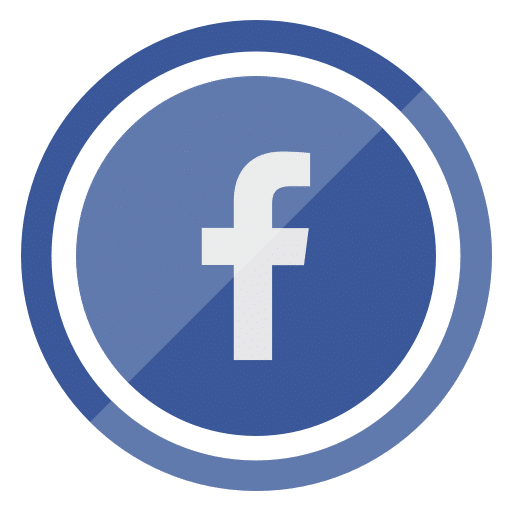 Integration with social media platforms is one of the key features of modern digital marketing and website development. Users do not want to search for the brand's social media page anymore. They want to be able to click and find what they were looking for at once.
Convenience becomes the key driver of success. And some brands gain their competitive advantage over others.
However, hardly everyone has the required writing and coding skills to provide high-quality content and add all necessary icons and pixels to their websites. The first problem can be easily resolved if an experienced online essay writer is hired. A professional can easily tailor your content to meet the industry requirements and clients' expectations.
The second one is more complex, though. Website owners should be able to manage and advance their websites by themselves. It is important to reply to most of the rapid changes in the IT industry and website standards. This includes but is not limited to website speed, icons, visual components, etc.
Luckily, there are many useful tools that make website development and design easier for regular users.
---
Whom Does WordPress Serve?
WordPress is one of the most user-friendly systems that allow people with little skills and limited knowledge of website development to create engaging and appealing websites.
It started as a platform for blogs but later grew into a fully functioning system. This system allows for creating and maintaining different websites, including those related to service provision and online commerce.
Today, over 30% of all existing websites are powered by WordPress. This significant number proves that this system is quite successful in its mission. And it is making building a website accessible for everyone.
WordPress offers millions of plugins and other tools that help people who are not even developers create websites that can compete on the market.
WordPress is now a number one system that hosts forums, official websites, online stores, and blogs for individuals and organizations throughout the world. It powers websites of the White House and Microsoft as well as helps regular people built their portfolios, share news and make a difference on the Internet.
---
Why Should Your Business Have a Facebook Page?
Social networking and social media marketing are crucial means to target the audience. For now, Facebook has the largest number of active users from all over the world.
During its 16 years of existence, it has grown into a platform that promotes human interaction and communication, including business ones as well.
Given the fact that there are over 1 billion active users on Facebook, this platform is the most effective marketing place that the world has ever had.
Moreover, taking into account the size of international trade and cross-border shipping opportunities, Facebook indeed helps businesses compete not only locally but internationally.
Thus, it is entirely wrong to see Facebook as a social network that only helps people communicate. Though yes, it was originally created for this purpose in 2004.
However, today, Facebook collects tons of data that helps businesses study their target audience. It helps in building a community around the brand and making business more human and customer-oriented.
Creating a Facebook page for your business is a must if you are considering taking it to a new level. Whether you run a local coffee shop, organize a social community, or set a non-profit organization, you must have a well-branded Facebook page. This will increase your client retention and help attain new clientele.
---
How Are WordPress and Facebook Integrated?
It may seem that these two platforms have absolutely different functionality. WordPress serves to create engaging and appealing websites that can actually sell products and services. They provide the main information about businesses and communicate their goals.
Facebook helps businesses build communities over brands. It shows clients the human face of any business. Both missions are important, but they are entirely different.
However, the main goal of the business that has both a WordPress powered website and a branded Facebook page is to get new customers. This fundamental similarity is powerful enough to make both Facebook and WordPress codependent.
Facebook always allows for integration with the website. And the WordPress-powered website allows adding Facebook pixel.
Facebook has recently changed its pixel to include both conversion and custom audiences. Before, these two indicators were separated, and its pixel did not have such a practical value as it has now.
In other words, today's Facebook pixel allows businesses to track their conversions, analyze users' actions on the website, and define the right audience for remarketing.
The pixels can be different in nature. Since they are possible to add using different tools, conversion pixels with tag management solutions are the best when it comes to outcomes for marketing and analytics.
However, having such pixel is pretty critical for businesses because web users will hardly seek for the page on their own. Simplicity and convenience are two factors that drive modern Internet users.
---
How Can You Add Facebook Pixel to the WordPress Website?
Since every website is nothing more than a set of codes that make every element function in the right way and appear in the desired place, adding pixels is not a problem for website developers who can code.
Many people who do not have web developer's skills may find themselves stuck when they need to integrate Facebook into their website.
WordPress has a number of tools that can help people with no coding skills, add a Facebook pixel to their website. Moreover, there is nothing difficult in doing it.
You can add this pixel and choose how and where the code will fire while causing no disruption to your overall web design. The only thing you should focus on is placing the automatically generated code in the right place.
The first and the foremost tool for adding a Facebook pixel to your website is Google Tag Manager. Many users prefer it for its simplicity and functionality.
However, GTM wins not only in terms of its ease of use. It also allows for collecting more data than any other tool.
Let's find out more about the steps to install Facebook Pixel using Google Tag Manager.
---
Create a GTM Account and Get the Code
The first step is to go to the Google Tag Manager website and log with your Google account. You should use the same account that you have for Google Analytics and Search Console. You can develop a creative and memorable account name during the creation process. Still, your company or brand name is always the best choice.
GTM allows you to have multiple containers. Thus, you will not need to create several different accounts for different types of integration. This is a good thing because you will not struggle with switching between multiple names and passwords.
When you are done, you will see the offer to create your first container. It can be done using the web, iOS, or Android platforms. You need to choose "Web" if you want to add this pixel to your WordPress website.
If you have multiple websites and want to add a pixel to each of them, you will have to create multiple "Web" containers.
Once you have completed the previous steps, you will get an automatically generated GTM code. You will need to copy and paste it to your website. Do this later, here are some more steps.
---
Download Header and Footer WordPress Plugin
Plugins help to modify web pages without causing disruption to other codes. In other words, this small piece of software allows those who do not have programming or coding skills to modify their webpages the way they deem necessary.
Header and Footer plugin is just one of many similar plugins that helps you modify the HEAD or BODY tags of your WordPress website. Following the instruction that you will get once you install the plugin, you need to insert the code following the opening BODY tag. Header and Footer allows for such interference.
---
Insert the Code in the Right Place
It is important to highlight that your GTM code should be put in the right place. Carefully review the configuration that you will see and place your GTM code immediately after <BODY> field. If you forgot to copy the code, you can return one step back and get the code once again.
When this step is completed, you will be able to proceed to the following steps that will add the new Facebook Pixel to your website.
---
Design the New Custom HTML Tag
The previous steps were preparatory. We created a condition that allowed adding a Facebook pixel to the website. Now, we need to return to the Google Tag Manager window and press the "New Tag" button.
It can be easily found in your GTM Dashboard. It will also offer you over 20 different tags types, among which you will need to choose the most appropriate one.
You can also find other tags that you may have previously added to your website. Not to get confused, it is very helpful to write a short annotation for every tag you use.
Later, if any malfunction occurs, you will be able to diagnose the problem on your own and quickly find a solution.
If you do not find the right tag among the variety of different customized one, you can choose the Custom HTML tag. In the case of Facebook, this option is also needed.
---
Configure and Customize Facebook Pixel
The following step brings you closer to the desired outcome. You can name your tag and paste in your Facebook pixel coder. However, firstly, you will need to find this code on your own.
To do this, you should follow some steps. Under the Tools menu on Facebook, find the Ads Manager. Then, click on Pixels and select the "View Pixel" option in the drop-down list under the "Actions" button.
Later, you can also configure how and where your Facebook pixel is visible. You can make it fire on all your pages or select the pages you find appropriate.
There are also other settings that help you customize the tag. For example, you can make it fire upon a click rather than immediately when the page loads.
---
Publish Your Facebook Pixel
When you are done with customizing, do not forget to press the "Publish" button to save changes and make your tag visible. This way, Facebook Pixel is added.
If you want to create other tags, for example, for LinkedIn, you do not have to repeat the first three steps. You just need to choose a new container and create a new tag as mentioned in Step 4.
Even though the algorithm described above may seem difficult, it is easy and intuitive in practice. You just need to follow it step by step, paying attention to where you insert the codes.
If done correctly, all you have to do is to customize the tag so that it looks natural and easy to find.
---
Wrapping Up
Unfortunately, webpages alone cannot generate enough sales leads. Social media is more successful when it comes to client engagement and conversion.
Therefore, it is important to understand the role of social media integration in business success. Digital marketing includes both social media marketing and web development. Thus, the integration between WordPress and Facebook is no longer a choice but a necessity.
Facebook pixel is really important since it provides a quick and easy to find direction to your branded Facebook page for every user that visits your website.
Google Tag Manager is probably the simplest technology that can help you add Facebook pixel without having to write the code yourself. It is so much automated that the entire process will take no more than 10 minutes.