WEBSITE TUNEUP

WEBSITE TUNEUP
Let us make sure everything is running as it should be.
WORDPRESS TUNE UP SERVICE

Full Tune Up Report


Complete All Site Updates


Detailed Plugin Audit


Site Speed Research


Server Status Display


Backup/Restore System


Site Security Audit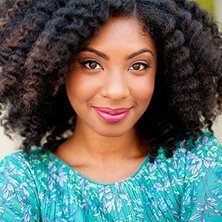 "Updates used to give me a panic attack when things went wrong"
I had no idea what my WordPress site needed and did not know where to start to find out. This service went through the most important areas of operation and not only improved the overall quality and functionality of my site but also explained exactly what they did. My site was improved and I learned a lot more about WordPress. I would highly recommend this service to those that are looking for a tune up to their WordPress site. Love you all there!!!
HOW THIS WORDPRESS TUNE UP SERVICE WORKS
WE WILL START TUNING YOUR WORDPRESS AS SOON AS YOU PROCESS YOUR ORDER*
PROCESS PAYMENT
Your one time payment of $47 secures your tune up will be completed FAST
SUBMIT YOUR DETAILS
After payment you will be sent to a place to provide your website details
THE WORK BEGINS
We will jump into action to tune your site up as fast as possible
Our Guarantee is Super Simple
WHAT IS INCLUDED IN THIS WORDPRESS TUNE UP SERVICE
Complete All Site Updates
We will make sure there are no pending updates and if there are, we will complete them for you and after make sure everything is still working. These updates will include WordPress core, plugins and theme files.
Setup Backup/Restore System
We will install and setup an automated backup and restore for your website. This will ensure that your WordPress site is always backed up each day. There will also be a one click restore option to load up any of the backup files.
WordPress Speed Research
Visitors to your site want to be able to browse it as fast as possible. It is important that pages throughout your site load speedy. We will test all these areas and make detailed suggestions on improving speed issues.
Full WordPress Security Audit
WordPress is an extremely powerful publishing platform. It's important to protect against hackers. We will do a detailed Security Audit on your site to make sure that you have prevention in place and eliminate any security holes.
WordPress Plugin Audit
Ever feel like you have no idea which plugins you are using or not using? We will audit the full list of plugins that are on your site and determine which ones are needed and which are not.
Complete Server Status Display
The server that hosts your site is the foundation of it all. It is important to make sure the server is properly setup. We will create an area that shows you full server info in order to make sure your host meets WordPress requirements.
Detailed Tune Up Report
WAIT, there's more… This item is actually our favorite. You will receive a detailed report on the WORDPRESS TUNE UP of your site. The report will include a detailed explanation of everything our WordPress Tune Up Specialist has worked through to maximize the performance of your website.
Only The Greatest WordPress Minds
Back when we started our business in 2009, there were very few companies that were specializing in WordPress Support or even "Managed WordPress Services". It was mostly freelancers and development companies that built WordPress sites and then had to support them for their clients after the build was complete. There was no single company offering flat fee WordPress Support.
MENTIONED ON THESE SITES BELOW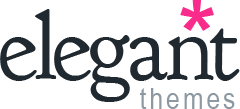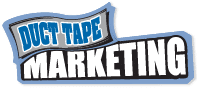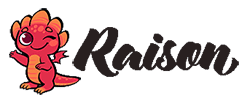 WORLD'S FASTEST WORDPRESS SUPPORT
AVERAGE RESOLVE TIME
OF 30 MINUTES OR LESS