New Customer Profile Area
So we had a customer that uses our service often mention that it would be great if we kept FTP or web host login credentials on file for easy access on future tickets. We did not have this in place because we have always just asked for it if needed. Not all tickets require this information but we thought this customer made a good point.
Many of the time delays on resolving a ticket is waiting for FTP or web host login information from our customers. We want to resolve WordPress Support requests as fast as we can and so it was decided that we create a new secure area for our customers to enter either their host or FTP credentials or better yet both. Now customers can enter this information once and if an agent is working on a ticket, they can reference it as needed and keep things moving faster. Take a look below at how this New Customer Profile Area looks now. Make sure you get your fabulous picture in there as well.
Customer View: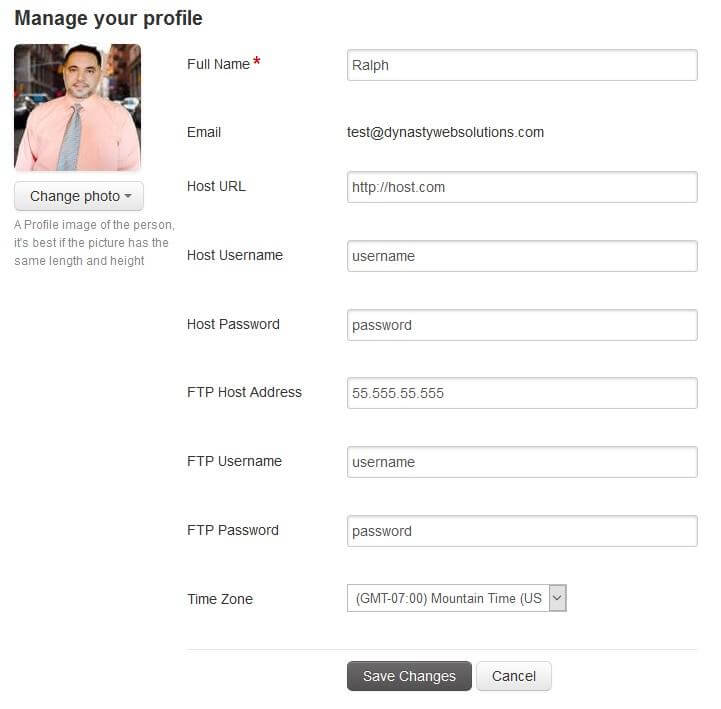 Agent View: