SITE SPEED UP

SITE SPEED UP
MENTIONED ON THESE SITES BELOW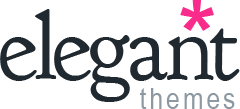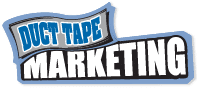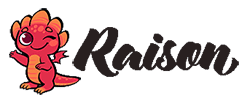 WOW - Service is completed fast and Friendly!

Nathan responded within like 5 seconds of my placing my ticket – and completed the work within less than 30min! I am so happy and impressed – thank you!
Best website investment - Speed is soooo important!

WP Fix It was extraordinary in completely resolving our speed issue. Excellent communication, solid advice and what a swift service. I am very impressed.

Went from over 10 seconds load time to less than 2!

Service was very quick and so far very happy with the results. I will definitely use this service again!

Can not wait to have you do all my sites!

Holy Moly! You're good lol! Awesome work man, I will 100% be using you guys on my other sites.

Used to do this myself but never again. I love you guys and gals!

I'd been working on site configuration and optimization for a while but was not getting the results I needed. WP Fix It stepped in immediately after I logged the call, identified and resolved all of the performance issues, kept me informed throughout the (very short) duration of the call.
Recommend their services, quick response time and results – thanks for great service!

so easy to work with and communication is perfect!

I was very impressed with how quickly Nathan picked up the ticket and started interacting with me. I liked being kept in the loop along the way. As a first time user of WP Fix It I am thoroughly impressed. I am off to purchase more services now. Thank you!

they really do know WordPress speed and how to maximize it!

The speed engineer assigned to my ticket was very knowledgeable. He worked fast and was able to provide me with amazing site speed as well as valuable information about my site.

you have made me a very happy man with a speedy site!

You guys are awesome. I have used you a couple of times now and the service has been so good it feels like it was a fluke. I have tried to use other services and have been thoroughly disappointed. On site speed they tried to charge me 3x as much and had to refund me due to lack of results. You guys were $147 and knocked it out in an afternoon. No only am I a permanent customer now, I'm also an affiliate. Thanks.

my site visitors are so happy with the speed increases you achieved!

Awesome! My speed agent worked super hard on getting my very stubborn site to load faster. WP Fix It was responsive and on top of it. I am loving WP Fix It!

LOVE LOVE LOVE LOVE and did I say LOVE!

WP Fix It was incredibly fast and has sorted out the speed issues brilliantly, you were also fantastic in the other work that you did for me, nothing has been too much trouble and I would highly recommend this team, to anyone out there that needs a helping hand with WordPress. Its an affordable service for a small business like myself, and having burnt my fingers so many times before this is a godsend! Amazing guys Thank you so much.
SOME SPEED RESULTS WE HAVE ACHIEVED
VIEW BEFORE AND AFTER SPEED TESTS OF SITES WE OPTIMIZED