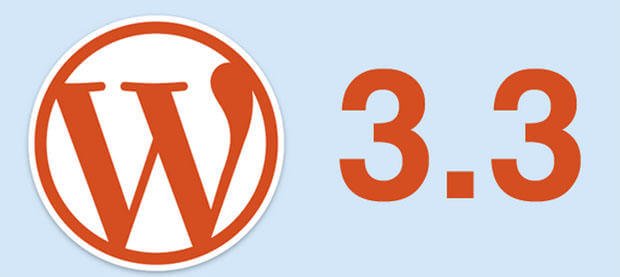 Top 7 Features of New WordPress 3.3

After long and frequent update WordPress is finally out with it's latest updated version WordPress 3.3 Sonny to boost bloggers experience making life more easier while composing article or managing any part of the blog installed on WordPress.
This update is called as Sonny update which came from an American jazz saxophonist named Edward Sonny Stitt.
According to previous reports from the WordPress itself this Update was scheduled to happen in November but due to hidden reasons it gone live today on 13/12/2011 for common users who blogs on WordPress Platform.
I was personally thinking why WordPress not notified for so long showing message like "WordPress 3.xyz is Available" and I will install the same to experience new changes but now I moved to WordPress 3.3 and sharing the changes with all of you, doesn't matter if you are not holding any wordpress blog or site for you business but matters a lot to them who have.
WordPress 3.2.1 Vs WordPress 3.3 Sonny
If you are a blogger blogging on the wordpress platform will be aware about the features of wordpress 3.2.1 well enough due to a long time break between new updated version of wordpress 3.3 Sonny and that's why I will not go in detail describing about the difference in features both versions are serving to it's users.
WordPress 3.2.1 was not time saving as it's3.3 sonny version is all about.
WordPress 3.2.1 was not friendly during media uploads while 3.3 sonny is in support.
WordPress 3.2.1 was expanding menus after click while in wordpress 3.3 sonny it's working on mouseover.
New changes in WordPress 3.3
First of all when you will update to wordpress 3.3 it will notify about the overall changes opening a page just like above this line to welcome you to the new version and then you have to find out the changes by yourself and then you will need this article to understand about what is new in this update so just read on and know the changes step by step watching images.
#1. Welcome to WordPress 3.3

Just after installation of wordpress 3.3 sonny you will be redirected to a page where wordpress team have created a wonderful information about this new update what will be trending social media in coming weeks.
#2. Toolbar in WordPress 3.3

WordPress 3.3 Sonny version added a toolbar for showcasing new updates, comments & messages on the top of your wordpress dashboard so don't get confused with the previous option that was available as a option to choose from your profile in wordpress 3.2.1 becaue it's a new feature and you can't edit it.
#3. Updated Media Uploader in WordPress 3.3

If you are planning to install wordpress 3.3 sonny version after reading this article don't get confused for uploading images and othe media in posts because it's modified and you will see an icon describing media and you also will be notified when go to add new post for the first time after installing this new updates version of wordpress.
#4. Drag and Drop feature in Media of WordPress 3.3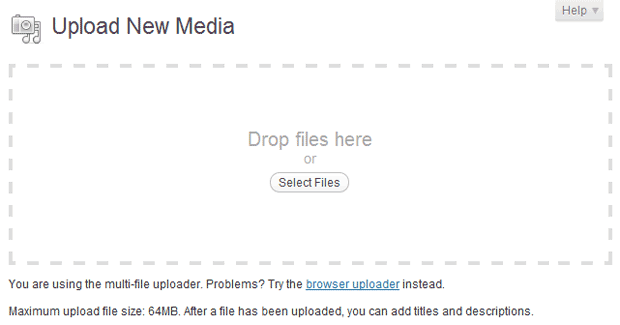 Now from the next time when you will upload your images and videos to your post using wordpress 3.3 Sonny version there will be an option available to make you eligible for uploading all the files just by using drag and drop feature just appeared.
#5. Import from Tumblr in WordPress 3.3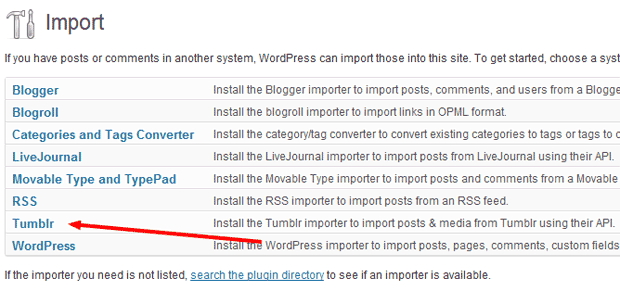 Now in wordpress 3.3 sonny version you can also import your data from the Tumblr installing their API, so don't wait if you likes wordpress for blogging and still working there at the Tumblr platform.
#6. Footer in WordPress 3.3

#7. Saving widgets in WordPress 3.3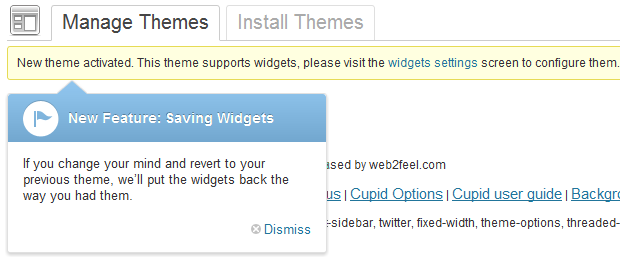 Saving widget feature is added to wordpress 3.3 sonny version where you will not lose your previous widget when you changed your mind and reverts back to your previous theme, so don't be shocked getting your widget back as it was.
Note* – As you know that wordpress 3.3 sonny version is just out today and I was making fun around checking all the option and that fun gave me idea to write this article so don't count this article as complete guide to new features wordpress 3.3 includes. You know I even got some other changes to but those were not life changing like date format when you will select to choose next schedule date and time of your article.
Previously in wordpress 3.2.1 I noticed that wordpress was making all it's important page in front by putting them all in footer and now they thought to remove them because that was not in use by us for whom that was out there.
Hope you got all the point we mentioned above, if still do you have any question please go ahead and type the same in comments below because we will really love to see your words.