INFECTION INSURANCE

INFECTION INSURANCE
WORDPRESS INFECTION INSURANCE
WordPress is awesome and that's why hackers love to get their paws inside it. With our LOW COST Infection Insurance, you will not have to worry about any type of infection your site may receive. For only $47/year, our Agents will react to any infection your site takes on and clean it out 100%.
There is no additional cost or limit on the amount of clean ups each year.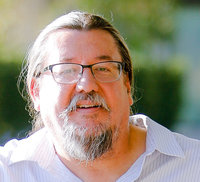 "I never have to worry about reacting to a website infection"
The only website that is 100% safe from getting infected is a website that is not online. With this service, I simply pay $47 for the entire year and if my site ever gets infected they will jump into action and clean it out FAST. There is so much value here since an infection cleanup can cost a lot more than $47/year.
HOW THIS INFECTION INSURANCE SERVICE WORKS
INSURE YOUR SITE FROM ALL FUTURE INFECTIONS
PROCESS PAYMENT
Your first annual payment of $47 starts your Infection Insurance policy
SUBMIT YOUR DETAILS
After payment you will be sent to a place to provide your website details
COVERAGE BEGINS
Now your site is insured in case it ever gets infected, we will clean it at no cost
Our Guarantee is Super Simple
MENTIONED ON THESE SITES BELOW
WORLD'S FASTEST WORDPRESS SUPPORT
AVERAGE RESOLVE TIME
OF 30 MINUTES OR LESS