SITE SPEED UP

SITE SPEED UP
Enter your site URL below to generate your detailed SPEED TEST instantly.
WORDPRESS SPEED OPTIMIZATION SERVICE

Premium Lifetime Caching Setup


 Complete Image Optimization


 Installed & Active Plugin Audit


 Full Site Database Optimization


 Before & After Speed Test Benchmarks


Detailed Speed Optimization Report

"I was in a panic because my website was hacked and broken"
Your company is awesome. I have used your Speed Up service a few times already. I have tried to use other companies in the past and have been thoroughly disappointed. They tried to charge me 3x as much as your price. Love your cost at $147 and you knock it out in a few hours. I a permanent customer. Thank you SO MUCH!
GOING FROM SLOW TO SUPER FAST
SITES WORKED ON EACH WEEK
WE DO THIS ALL DAY EVERY DAY HERE
WE HAVE 5 SPEED SPECIALISTS HERE
SOME SPEED RESULTS WE HAVE ACHIEVED
VIEW BEFORE AND AFTER SPEED TESTS OF SITES WE OPTIMIZED
HOW THIS SPEED UP SERVICE WORKS
WE WILL START SPEEDING UP YOUR WEBSITE RIGHT AWAY
PROCESS PAYMENT
Your one time payment of $147 secures your clean up will be completed FAST
SUBMIT YOUR DETAILS
After payment you will be sent to a place to provide your website details
OPTIMIZATION BEGINS
We will jump into action to make your site as fast as possible
Step #1 – CLICK PURCHASE SERVICE BUTTON
SECURE YOUR SPEED UP SERVICE BELOW
WORDPRESS SPEED OPTIMIZATION SERVICE

Premium Lifetime Caching Setup

 Complete Image Optimization

 Installed & Active Plugin Audit

 Full Site Database Optimization

 Before & After Speed Test Benchmarks

Detailed Speed Optimization Report

Step #2 – COMPLETE YOUR PURCHASE
PROCESS PAYMENT WITH ANY MAJOR CREDIT CARD OR PAYPAL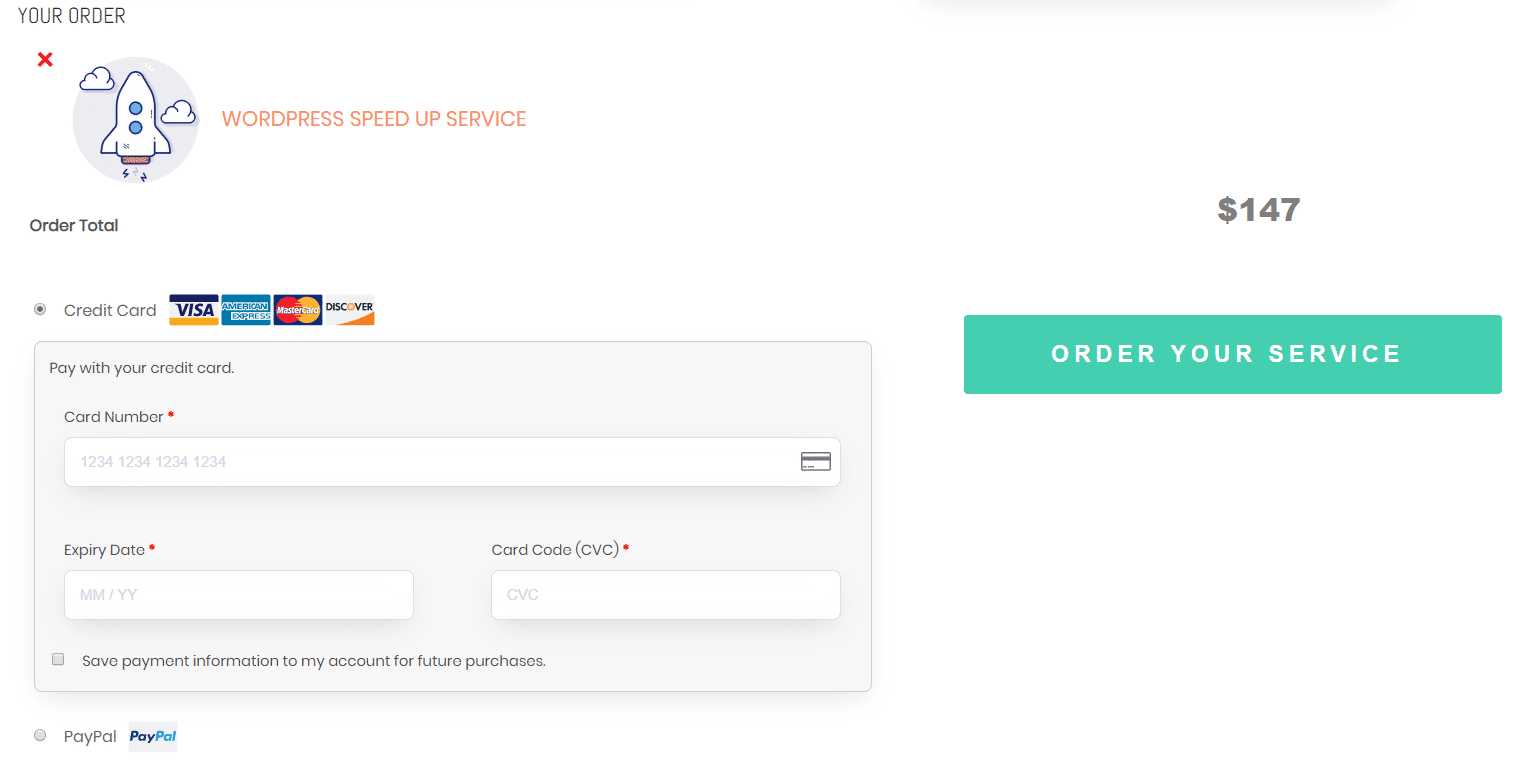 Step #3 – SUBMIT YOUR DETAILS
NEXT SUBMIT YOUR TICKET DETAILS IN AN EASY TO USE FORM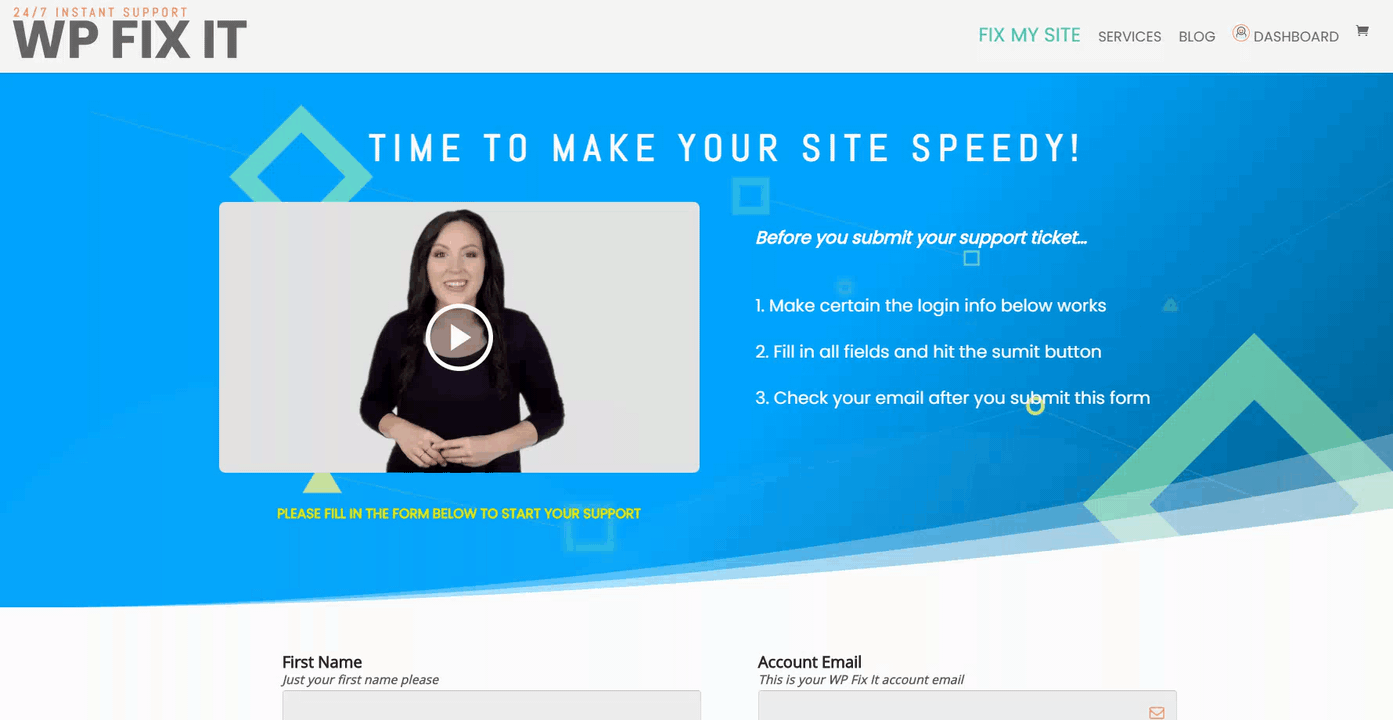 Your Agent Is Assigned Instantly
WORDPRESS FIX IT TICKET IS SENT TO OUR SKILLED AGENTS

EASY COMMUNICATION WITH YOUR AGENT
CHECK THE STATUS OF YOUR TICKET ANYTIME AND UPDATE IT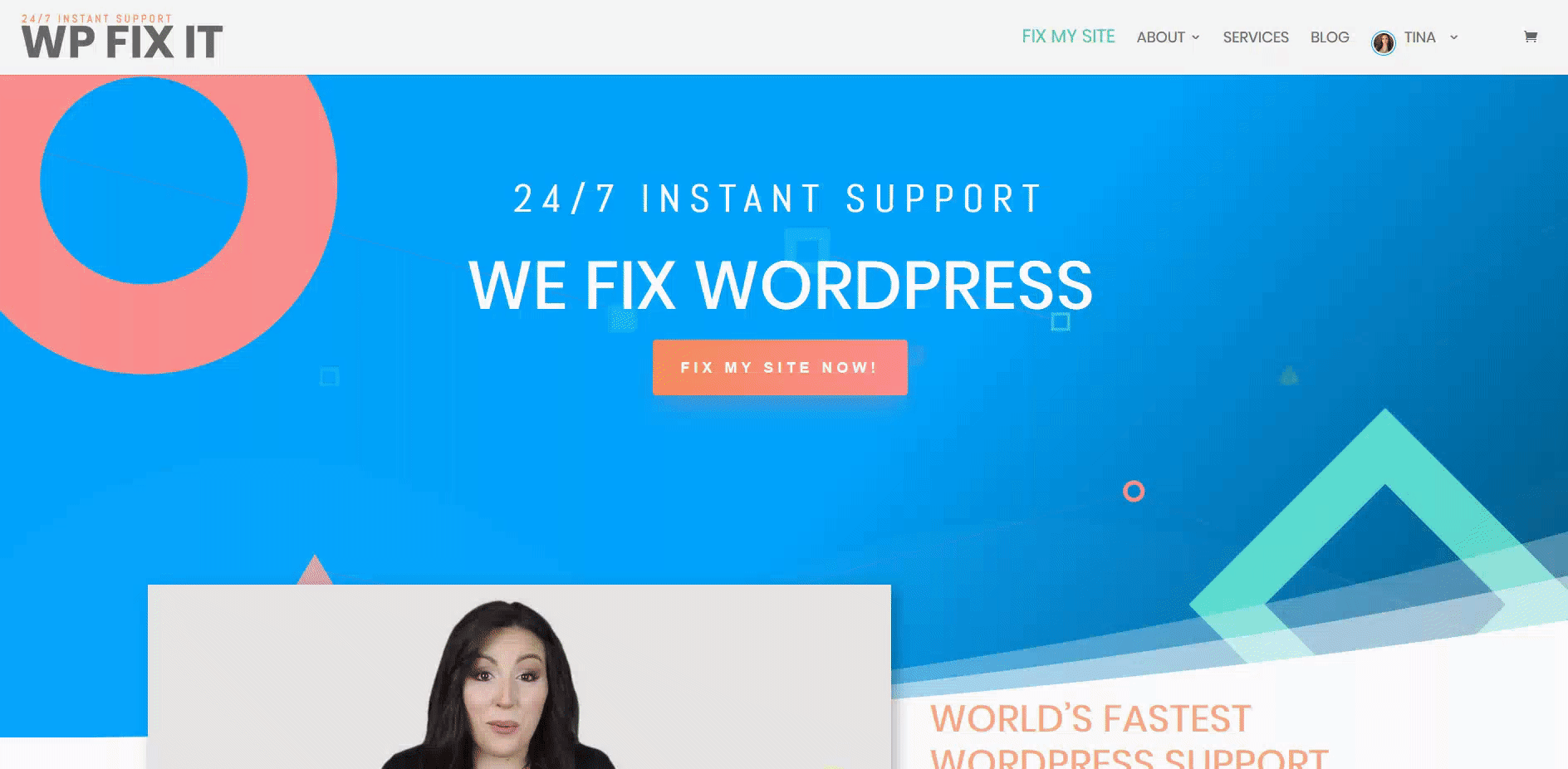 REAL CUSTOMERS WITH REAL STORIES
WATCH WHAT A FEW CUSTOMERS HAD TO SAY ABOUT US
Our Guarantee is Super Simple
WHAT IS INCLUDED IN THIS WORDPRESS SPEED OPTIMIZATION SERVICE
Premium Cache Plugin
Our Speed Engineer will install and setup either
WP Rocket
($49.99 value) or
Swift Performance Pro
($39.99 value) on your site depending on which will yield the best results and the most speed. Plugins comes with a lifetime license.
Anti-heartbeat Setup
WordPress Heartbeat API can start sending excessive requests to your server which can lead to high CPU usage. Our Speed Engineer will make sure the WordPress Heartbeat API is setup and used properly with no SPEED leaks.
Database Optimization & Cleanup
Your database is the sweet spot of all your saved website content and data. Over time databases can become bloated storing tons of info that you site does not need anymore. Our Speed Engineer will do a detailed optimization of your entire database.
Detailed Plugin Audit
What is WordPress without the use of plugins right? Only draw back is that they can suck major resources from your server and cause your site to load slowly. Our Speed Engineer will make sure you are using all of the plugins you have active.
Complete Image Optimization
Images can be a massive drag on the load time of each page within your website. We will not only optimize all the current images you have but make sure that going forward all images you add to your site will automatically optimized for SPEED.
Brute Force Attack Prevention
A common attack point on WordPress is to hammer the wp-login.php file over and over until they get in or the server dies. Each tried attempt is a request to the server which slows things down. Our Speed Engineer will guard your site against this.
Detailed Speed Optimization Report
WAIT, there's more… This item is actually our favorite. You will receive a detailed report on the SPEED OPTIMIZATION of you site. The report will include a snapshot of before we do our magic and details of what has improved after our Speed Engineer has worked through his proven methods of WordPress SPEED INCREASE.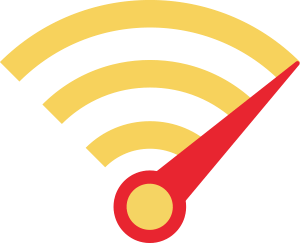 We thought long and hard about what would be a great price for this service. The goal was to make it affordable for all and not make the cost of speeding up your site unreasonable. We have priced this service at $147 and continue to sell on average 100+ per week making it just right for any WordPress site owner to optimize their site for MAXIMUM SPEED!
OUR SITE IS FAST – WE WALK THE TALK HERE
SEE HOW FAST OUR SITE LOADS & Let US Do the Same For Your Site

VIEW OUR SPEED REPORT
We are firm believers that the proof is in the pudding. How can we advertise and offer a Speed Up Service is our own website does not run blazing fast. Take a look at our GT Metrix speed report by clicking the button below.
Only The Greatest WordPress Minds
Back when we started our business in 2009, there were very few companies that were specializing in WordPress Support or even "Managed WordPress Services". It was mostly freelancers and development companies that built WordPress sites and then had to support them for their clients after the build was complete. There was no single company offering flat fee WordPress Support.
MENTIONED ON THESE SITES BELOW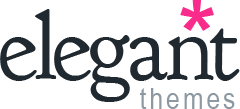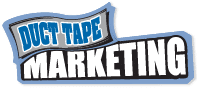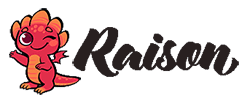 WOW - Service is completed fast and Friendly!

Nathan responded within like 5 seconds of my placing my ticket – and completed the work within less than 30min! I am so happy and impressed – thank you!
Best website investment - Speed is soooo important!

WP Fix It was extraordinary in completely resolving our speed issue. Excellent communication, solid advice and what a swift service. I am very impressed.

Went from over 10 seconds load time to less than 2!

Service was very quick and so far very happy with the results. I will definitely use this service again!

Can not wait to have you do all my sites!

Holy Moly! You're good lol! Awesome work man, I will 100% be using you guys on my other sites.

Used to do this myself but never again. I love you guys and gals!

I'd been working on site configuration and optimization for a while but was not getting the results I needed. WP Fix It stepped in immediately after I logged the call, identified and resolved all of the performance issues, kept me informed throughout the (very short) duration of the call.
Recommend their services, quick response time and results – thanks for great service!

so easy to work with and communication is perfect!

I was very impressed with how quickly Nathan picked up the ticket and started interacting with me. I liked being kept in the loop along the way. As a first time user of WP Fix It I am thoroughly impressed. I am off to purchase more services now. Thank you!

they really do know WordPress speed and how to maximize it!

The speed engineer assigned to my ticket was very knowledgeable. He worked fast and was able to provide me with amazing site speed as well as valuable information about my site.

you have made me a very happy man with a speedy site!

You guys are awesome. I have used you a couple of times now and the service has been so good it feels like it was a fluke. I have tried to use other services and have been thoroughly disappointed. On site speed they tried to charge me 3x as much and had to refund me due to lack of results. You guys were $147 and knocked it out in an afternoon. No only am I a permanent customer now, I'm also an affiliate. Thanks.

my site visitors are so happy with the speed increases you achieved!

Awesome! My speed agent worked super hard on getting my very stubborn site to load faster. WP Fix It was responsive and on top of it. I am loving WP Fix It!

LOVE LOVE LOVE LOVE and did I say LOVE!

WP Fix It was incredibly fast and has sorted out the speed issues brilliantly, you were also fantastic in the other work that you did for me, nothing has been too much trouble and I would highly recommend this team, to anyone out there that needs a helping hand with WordPress. Its an affordable service for a small business like myself, and having burnt my fingers so many times before this is a godsend! Amazing guys Thank you so much.
WORLD'S FASTEST WORDPRESS SUPPORT
AVERAGE RESOLVE TIME
OF 30 MINUTES OR LESS