HTTPS SETUP

HTTPS SETUP

SSL CERTIFICATE CHECK

FULL SITE SECURITY CHECK

HTTPS SITE AUDIT

FULL SECURITY REPORT

"GOOGLE LOVES ME – I was in a panic when my site was flagged unsecure"
I was in a panic when my client told me they tried to visit my site and was warned that it may be harmful. I did some research and found tons of articles stating the recent change Google made wanting websites to be secure and require that they load in HTTPS versus HHTP. I then was lucky enough to find WP Fix It and this very low cost service of getting me all set up and getting every page on on my site loading secure and the exact way Google wants to see them. LOVE THIS!!!!
HOW THIS WORDPRESS SSL SERVICE WORKS
WE WILL START SECURING YOUR SITE AS SOON AS YOU PROCESS YOUR ORDER*
PROCESS PAYMENT
Your one time payment of $47 secures your SSL service will be completed FAST
SUBMIT YOUR DETAILS
After payment you will be sent to a place to provide your website details
THE WORK BEGINS
We will jump into action to secure your site as fast as possible
Our Guarantee is Super Simple
WHAT IS INCLUDED IN THIS SSL service
SSL Certificate Check
We will do an extensive check of the SSL certificate that is installed on your server and verify it it setup correctly. We will also provide you with expiration date info which many miss and can cause your site to go down.
Full HTTPS URL Transition
This task is key in making sure your site is HTTPS compliant in all areas. Our Agent will change all site paths from HTTP to HTTPS and ensure it is done correctly to avoid search engine ranking issues.
Detailed Full Security Check
Your assigned Agent will make sure your site meets a high level of security standards. This audit will perform an extensive check of the most critical security points in WordPress and correct any issues that are discovered.
Full Service Report
We believe it is important for you to know all the items we complete during this service. Our Agent will provide you with a detailed list of all the tasks that were completed on your site making it fully load in HTTPS mode.
Only The Greatest WordPress Minds
Back when we started our business in 2009, there were very few companies that were specializing in WordPress Support or even "Managed WordPress Services". It was mostly freelancers and development companies that built WordPress sites and then had to support them for their clients after the build was complete. There was no single company offering flat fee WordPress Support.
MENTIONED ON THESE SITES BELOW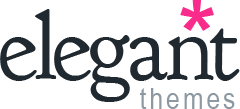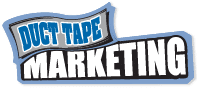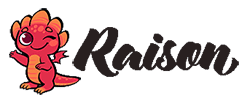 WORLD'S FASTEST WORDPRESS SUPPORT
AVERAGE RESOLVE TIME
OF 30 MINUTES OR LESS